U.S. Tower MA 850
My "across the creek" MA-850 is one of two I have at this QTH. It's about 250 feet from the shack
U.S. Tower crank-up, tilt over
MA-850 cranks up to 85 feet but I keep it around 75 feet.
Yaesu G-2800DXA
Optibeam 40/30 yagi on a TiltPlate
LMR 600 Coax with N type connectors
Foundation cage -- 11 yards, 4,000 psi
Foundation poured on July 7, 2007
Setting the 300 lb tower base in place
Completed on 24-Aug-2007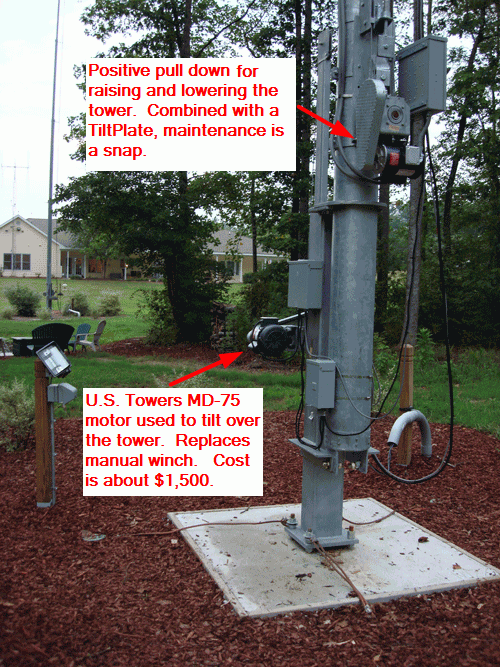 The tower was installed on 24-Aug-2007.
The 2 el Optibeam antenna for 40/30 Meters is installed on this tower.
(Other MA-850 with 4 el Steppir in the background)