Return to HOME page

Return to Station Equipment page

---
Alpha4040 Tuner
My Experiences with the new 4040.....stay tuned for more.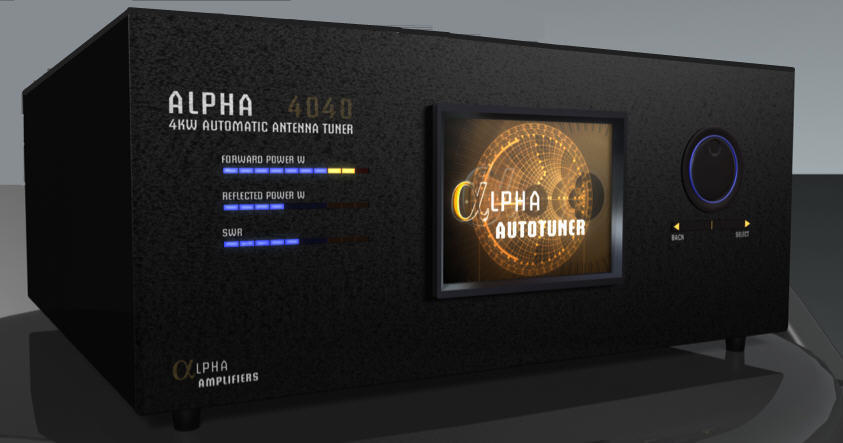 Quick Links
FAQs - Frequently Asked Questions
---
Ordered on Tuesday, November 22, 2011 3:23 PM
Thank you for shopping at RF Concepts - Alpha Amplifiers.

Your order no. 2978-7169 has been received.

Order Summary:

Item Item Name/Code Qty Brief Description Rate Amount
Alpha 4040 Automatic Antenna Tuner A4040 1 4,000 watt, Full Auto Tune, No Time Limit Antenna Tuner. The Alpha 4040 is a 1.8-30 MHz, Classic "T" network Automatic Antenna Tuner that is capable of tuning a wide variety of complex antenna impedance to match a 50 ohm resistive source. $2,995.00
---
Received on ???
---
---
FAQs - Frequently Asked Questions
---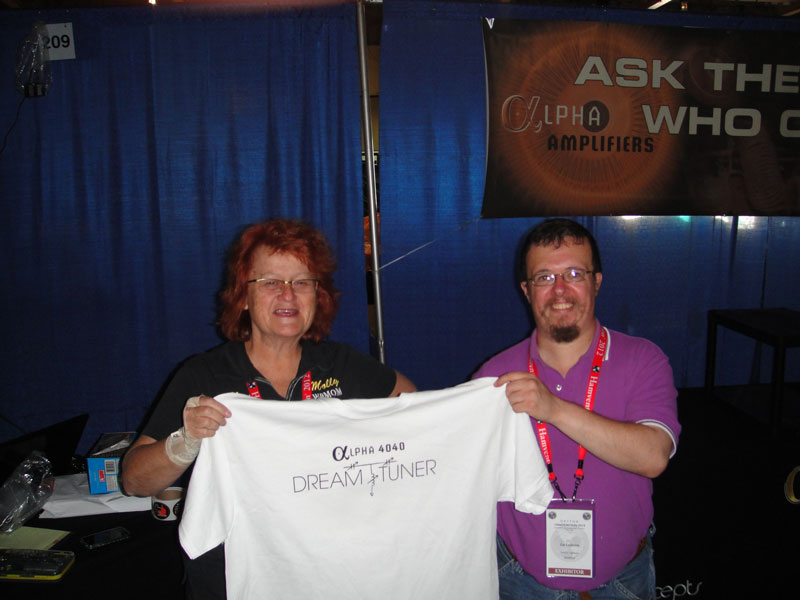 Molly and my son Cal with the "Dream Tuner" T-Shirt on Thursday evening during vendor setup.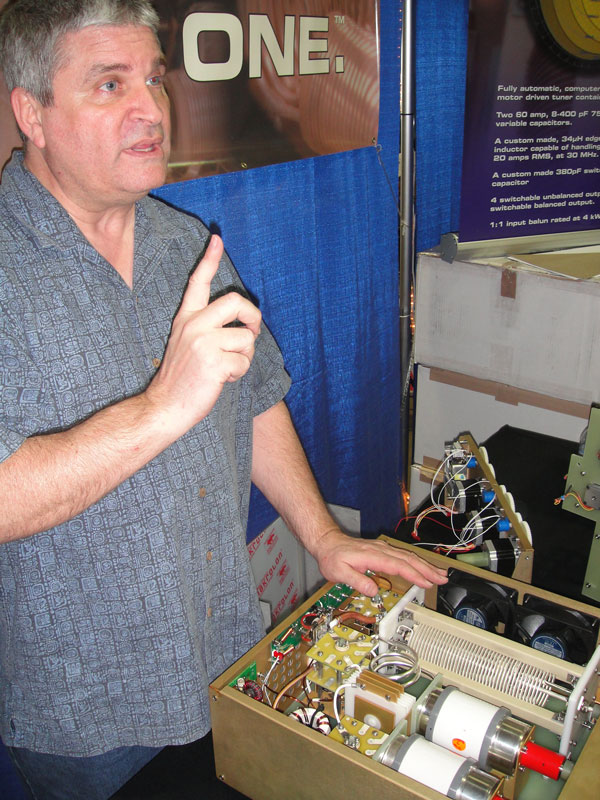 Tuner made it's debut on Friday afternoon.....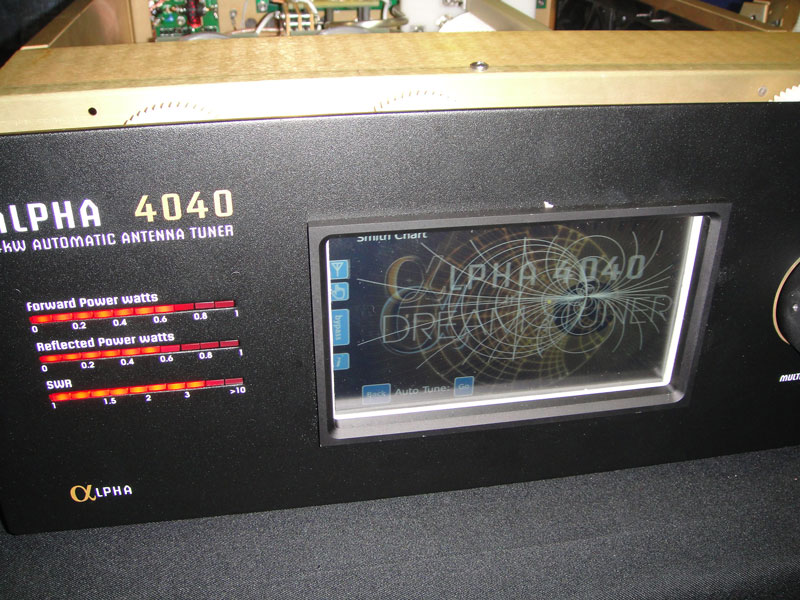 Front panel showing user interface screens and blinking leds...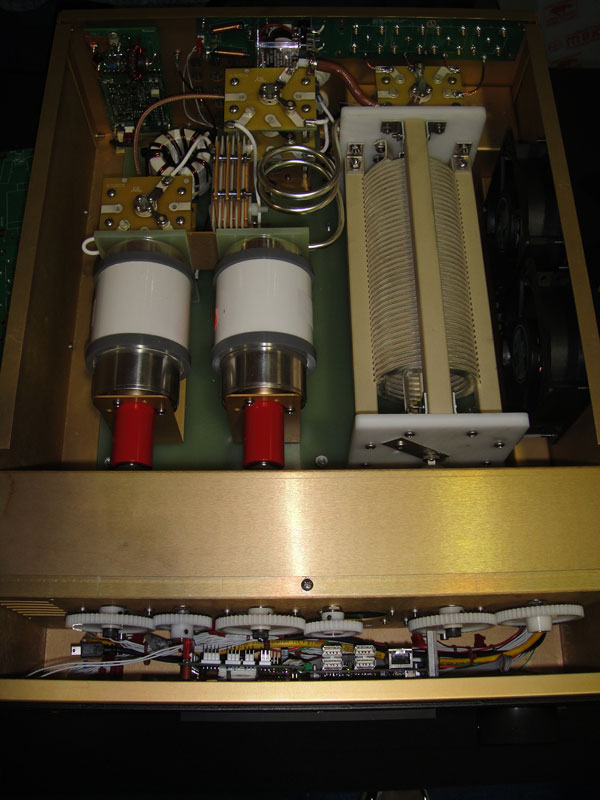 Inside look with closeups below...steppir motors in the sheiled box.
CPU at front, cables to rear via shielded duct just visible at the right.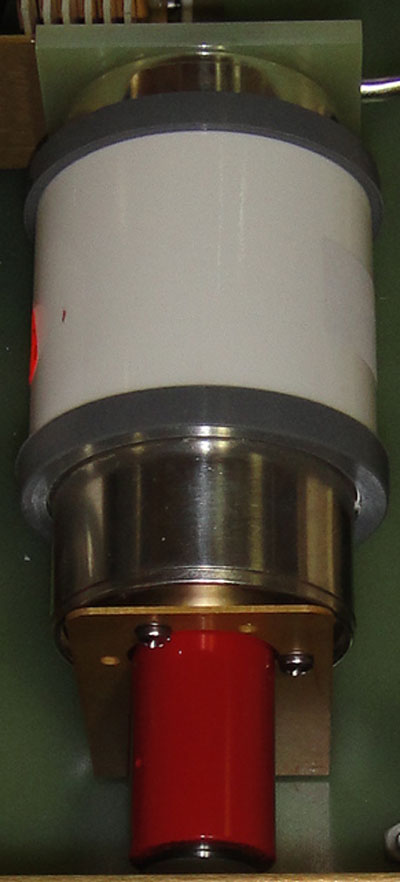 Vacuum variable, 1 of the 2.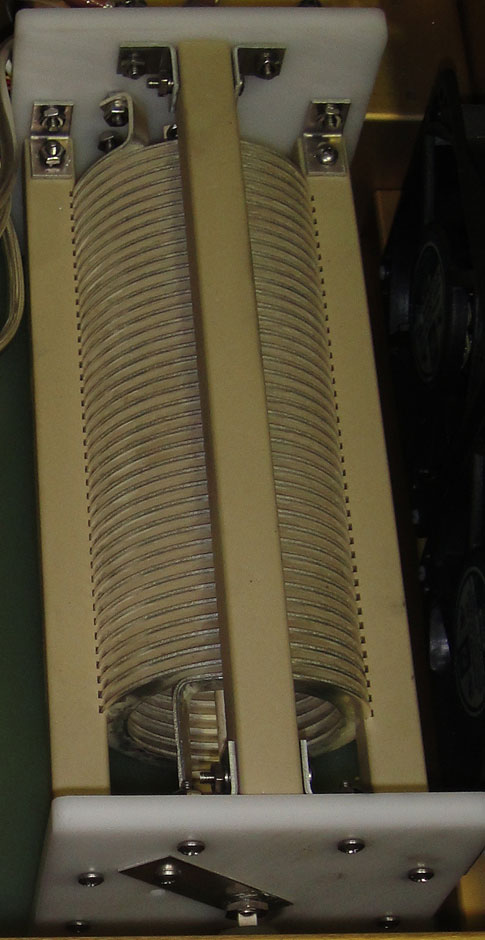 Inductor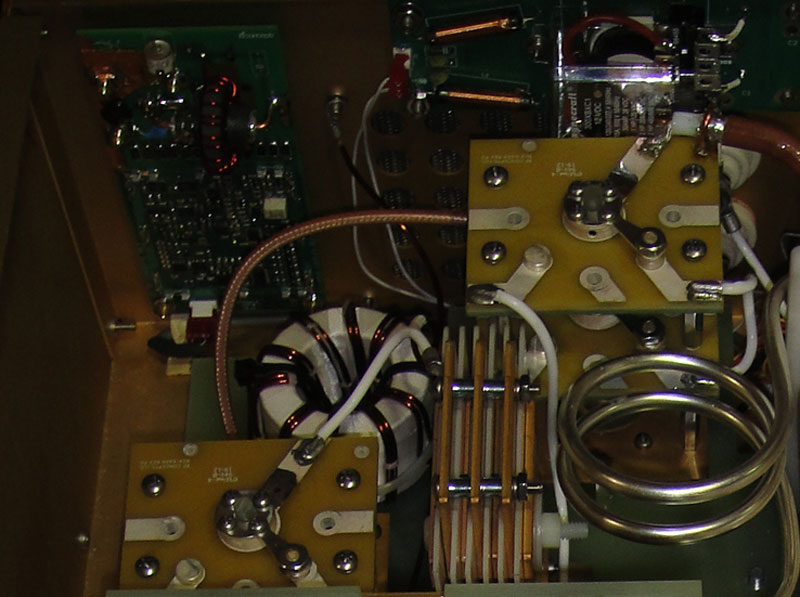 steppir controlled switches, fixed inductor on right, pad capacitor lower middle.