Return to FAQs page
---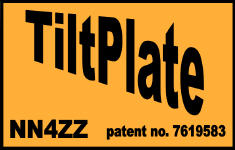 Custom mounting adapter for Ultrabeam 60 MM Square Boom
The 60 MM square boom adapter is suitable for UltraBeam antennas such as the UB640-VL2.3. The adapter consists of a 3 bolt/spacer attachment points that fit over the boom and a set of leveling bolts. No extra charge for this adapter.
Thanks to Xavier / F6FKQ for his comments and help in testing this adapter with the Ultrabeam antenna.
The tilt plate the ultra beam and the 3 antennas for vhf uhf and shf are mounted and tested with the newly motorized versa tower. Very impressive system. Your tilt plate works perfectly during the verticalization of the tower allowing à very smooth erection. Pictures will follow very soon once everything is in order. But i can tell you thanks to the tilt plate the antennas erection and maintenance is a pleasure and so safe.
F6FKQ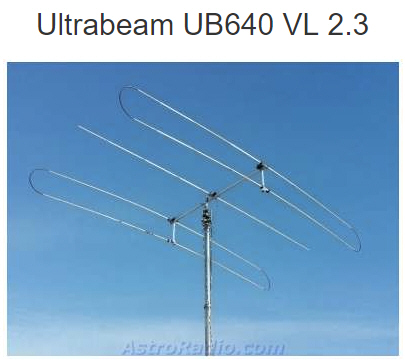 2 1/2" Spacers are 1/2" thick aluminum. Bolts are 3/8 - 16 X 5" stainless steel. Lower spacers have 3/8 nuts between them and the TiltPlate for KARLock clearance.
Top view showing the postion for the "leveling bolts."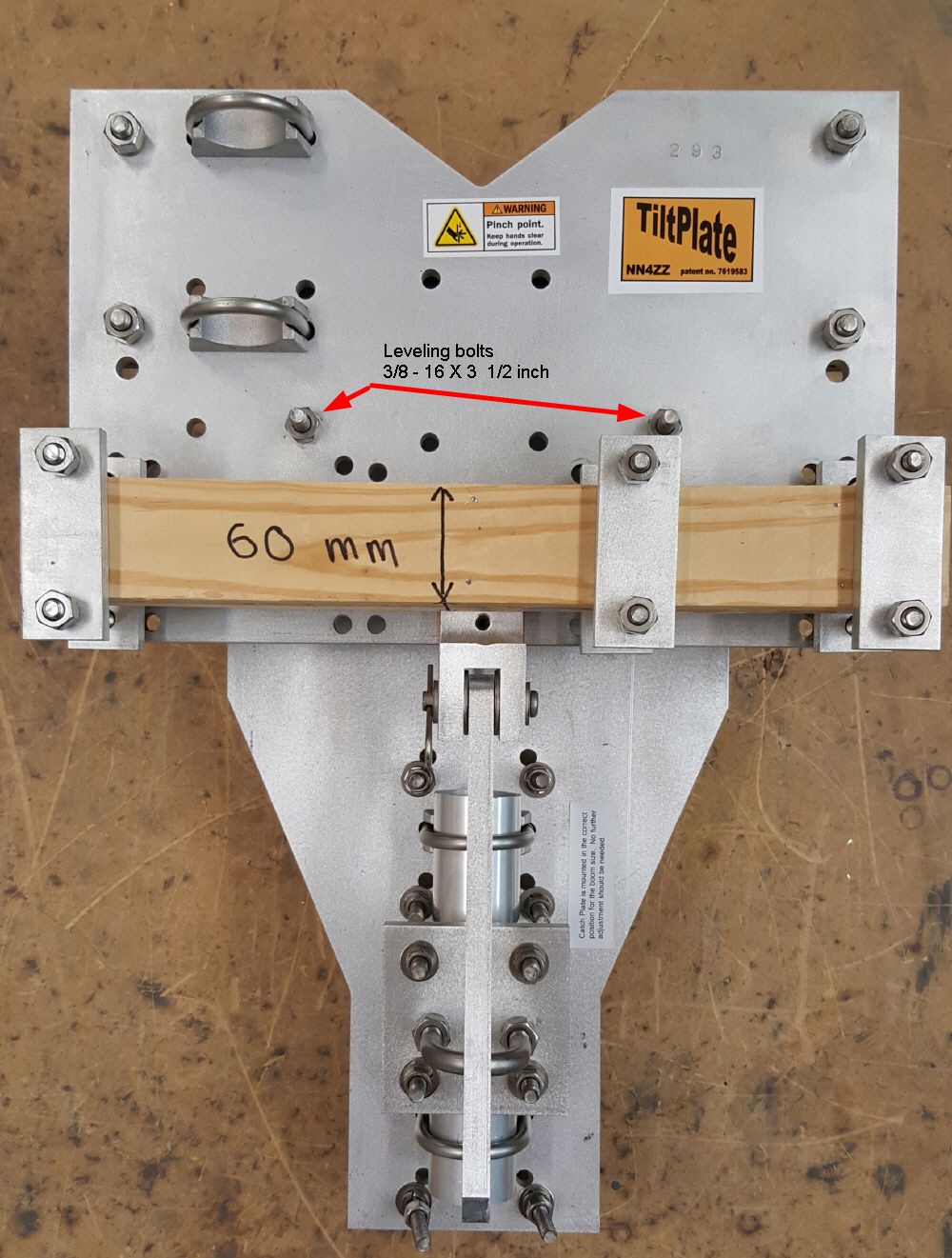 Spacing between the TiltPlate moveable and fixed plates set by the leveling bolts.
No further leveling adjustment is needed for the antenna.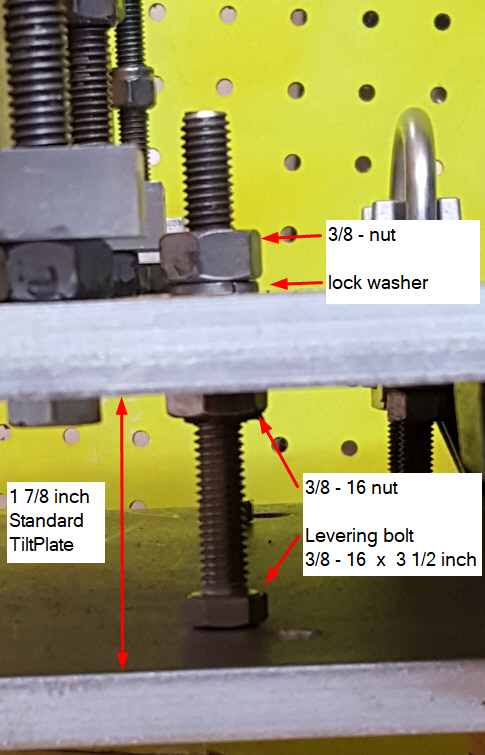 Bolts lowered for shipment.