Return to HOME page
---
Misc Radio Stuff
The KARLauncher
A gift from Kirk / K6KAR. Kirk was one of the early customers for the TiltPlates and encouraged me to develop the optional lock (KARLock). He also likes to build things and surprised me this this wire antenna launcher. Love the custom colors and it works GREAT!.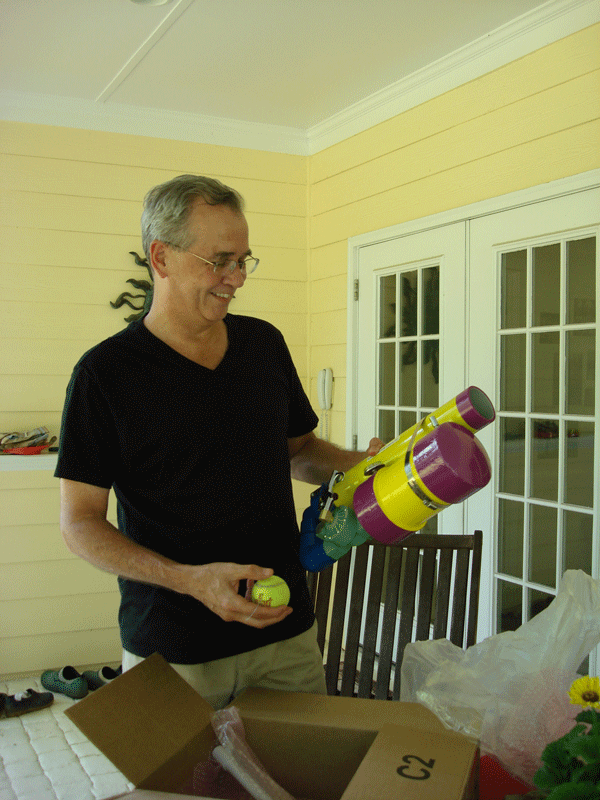 ---
COAX / CONNECTOR SEAL -- An excellent commercial water proofing mechanism.
No messy sealing gums or taping.
Andrew Type 245174 Cold Shrink Weather Proofing made by 3M
Measures about 2.25 inches in diameter by 7 inches long on the form. The rubber is about 1/16 inch thick.
Slide the form over the cable and pull the tab to collapse and form a weather tight seal for coax cables and connectors.
Prices can vary widely. You can find them for as low as $3 each on eBay and up to as much as $40 dollars at retailers

---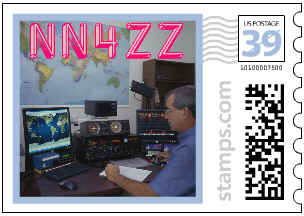 Click to make your own photo stamps.



---
WALL SIZE Map of the world centered on Atlanta.
Courtesy of Roger/SM3GSJ



---