Return to HOME page

Return to Other hobbies page
---

Growing Grapes...a home vineyard experiment

Goals
Wooden trellis that would be decorative and built to last

Table grapes for juice, raisins and eating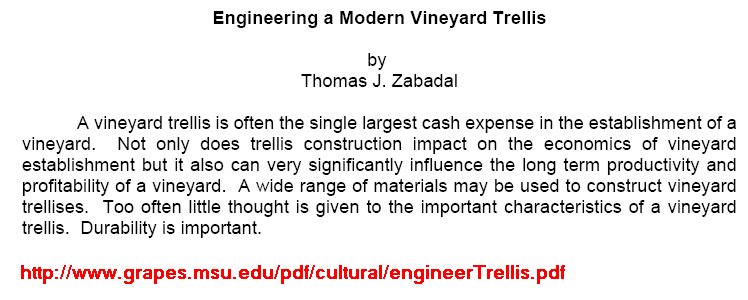 Click to get the complete file....technically excellent and detailed.
---
Building a wooden trellis system....summer of 2008
4x4 middle posts, cross members, and supports

6x6 end posts

4 wires with tensioners to maintain 250 lbs. tension. Each wire is about 100 feet long

anchors in the ground at each end with turnbuckles to maintain tension

raised beds surrounded by landscape stones

mulched area on each side for easy access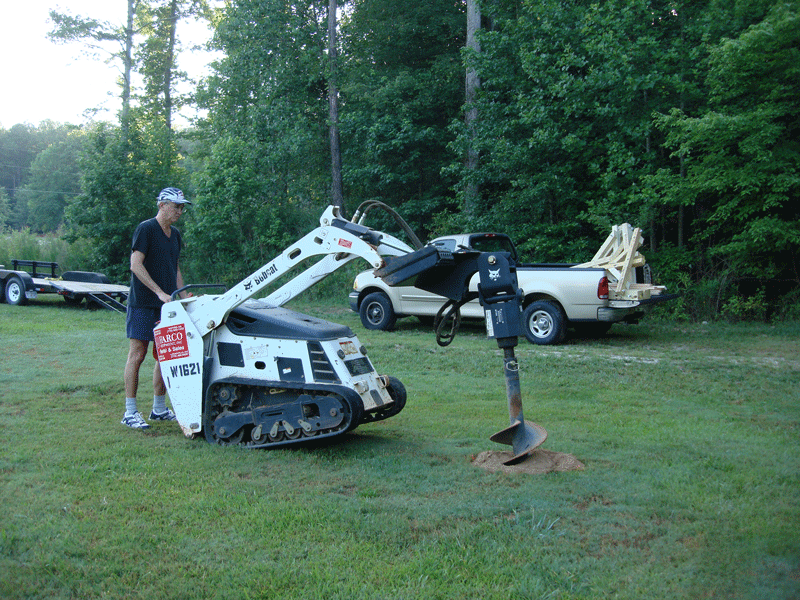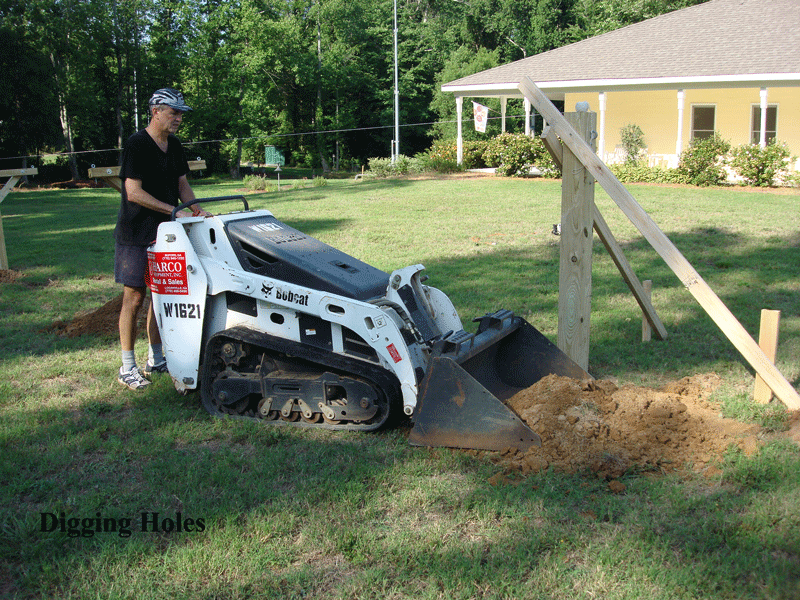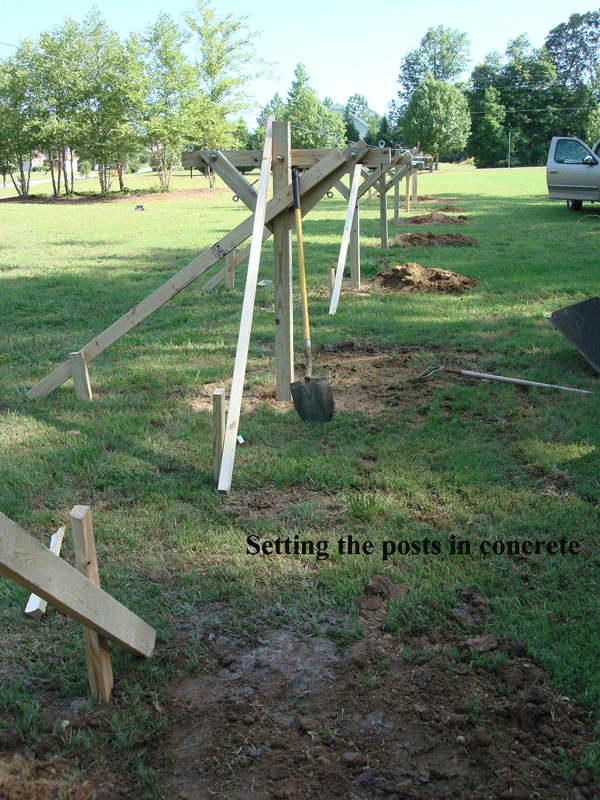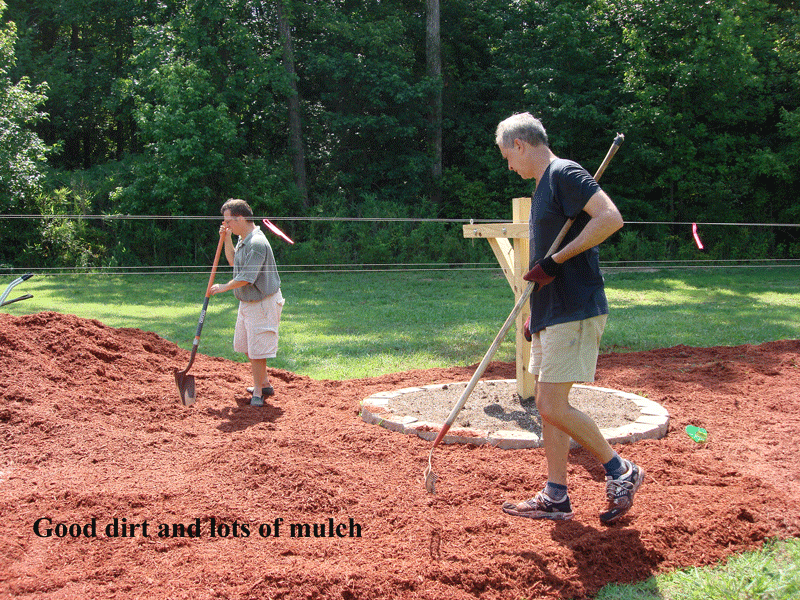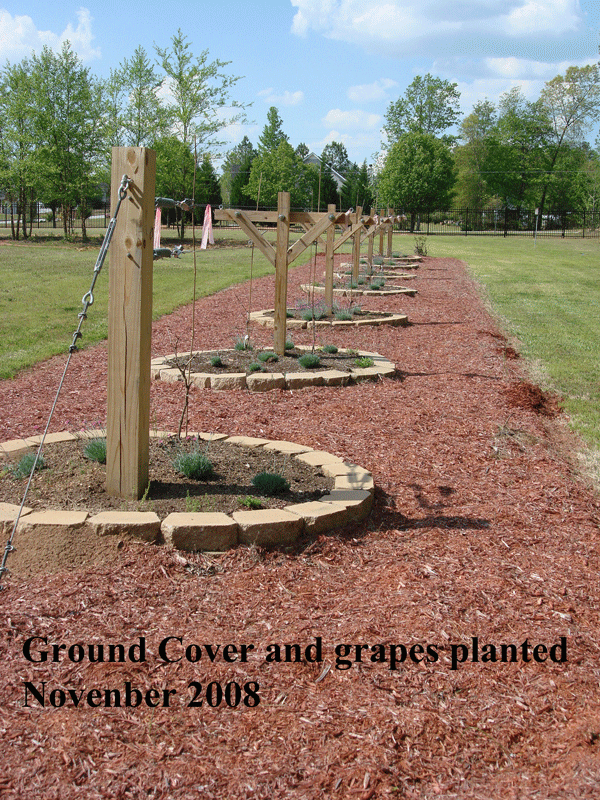 Finished Trellis system turned out great, time for some growing...
---
2009 -- Off to a bad start.
The first plants (bare roots) from Ty Ty nursery in GA didn't make it thru the winter. ( I don't recommend TyTy for a number of reasons)

While trying to get replacements (or a refund from Ty Ty), I ordered 4 plants from Bob McCandlish www.mccandlishlivestock.com in June 2009. These plants arrived promptly, with foliage, and are doing well.

Thompson Seedless

Red Flame

Suffolk Red

Black Monukka's
A few pix from July 2009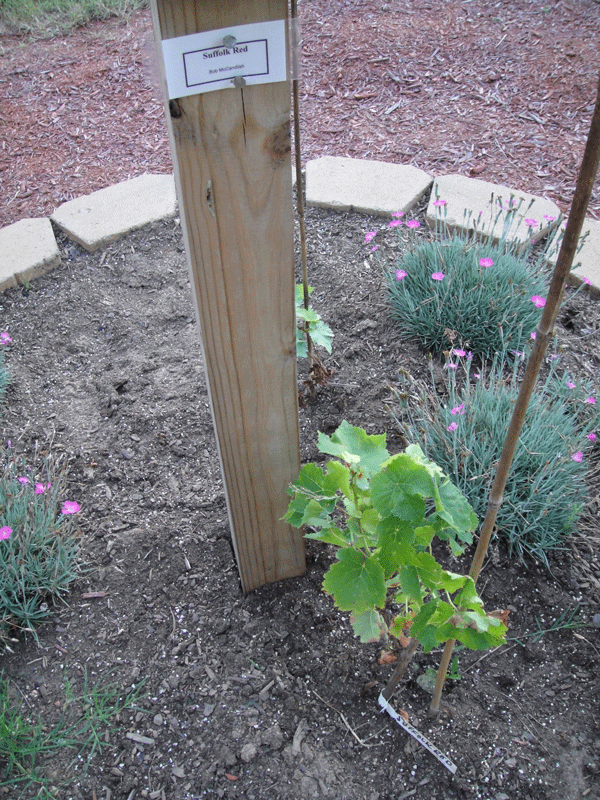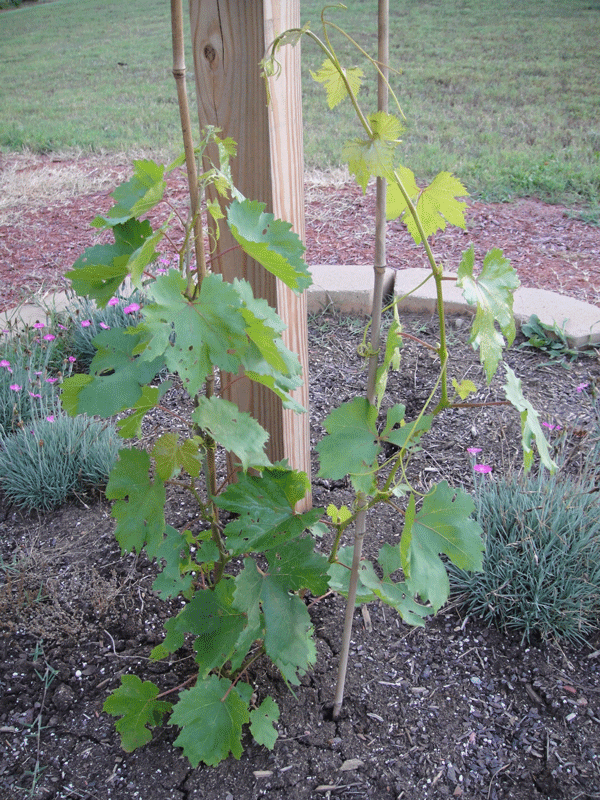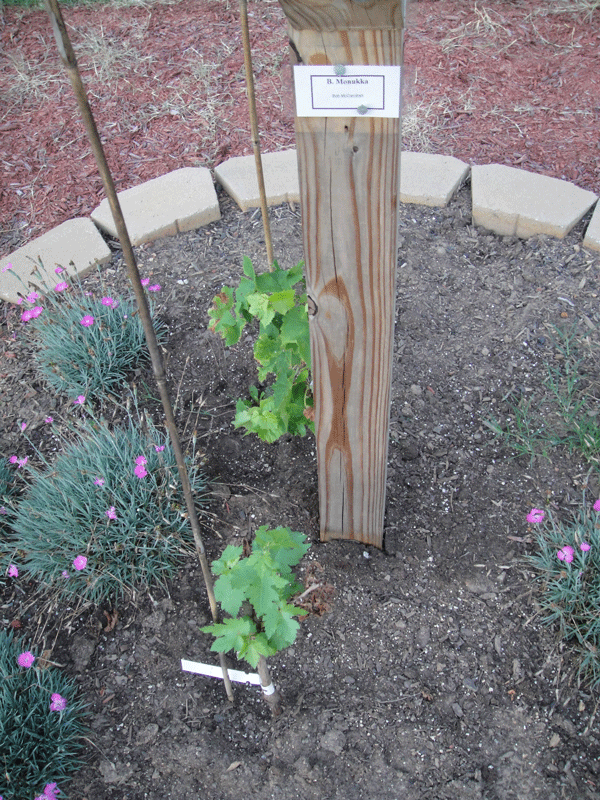 September 2009....some growth.
Waiting for the TyTy replacements in fall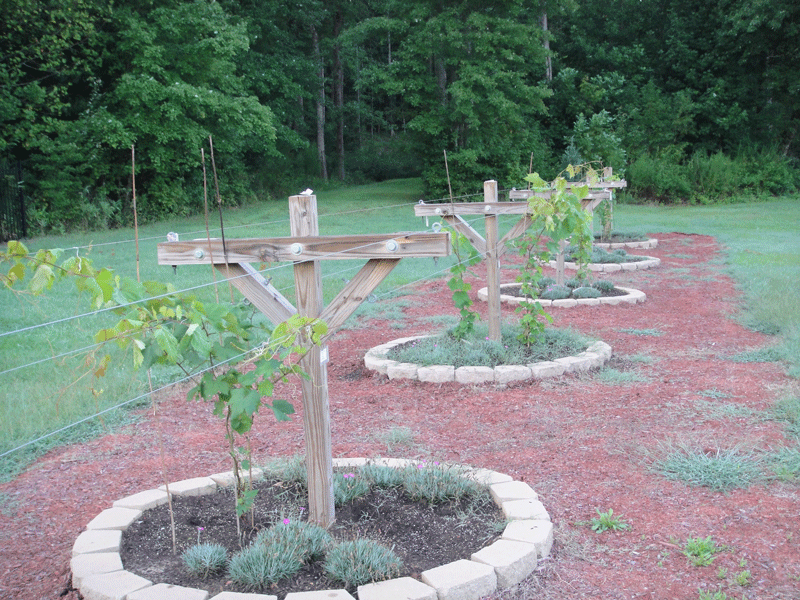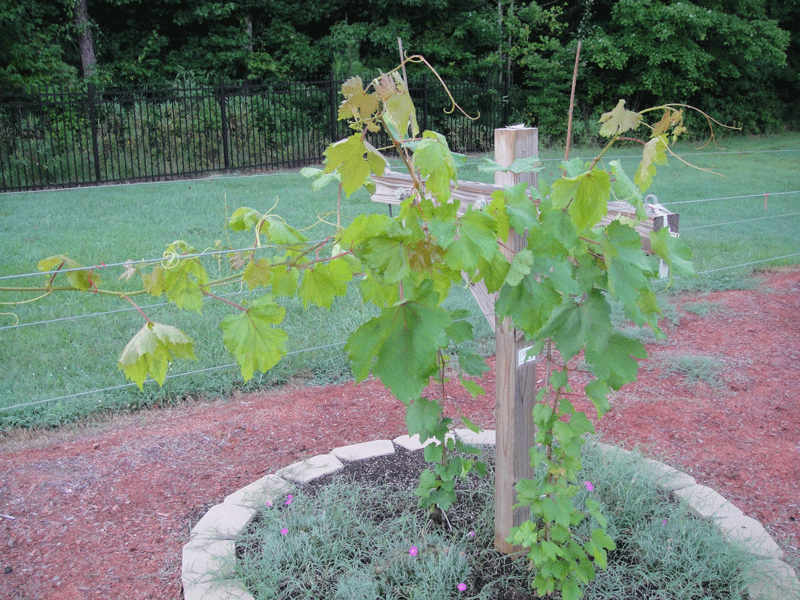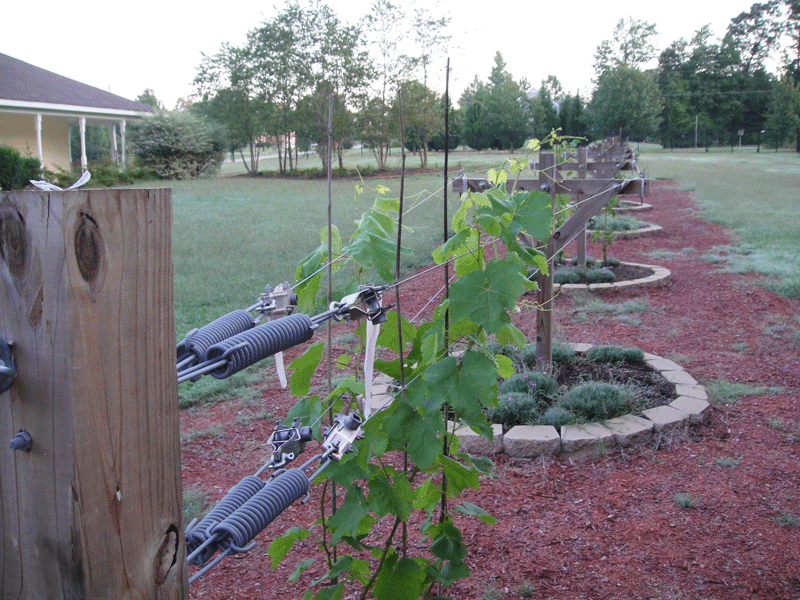 August 2010
No replacements from TyTy but a refund check showed up in June (18 months later)

Planted some replacements from the local garden store in the spring

Having a problem with rust disease and deer, so not as much growth as expected

Hopefully next year for fruit -- actually got a few (very few) grapes this year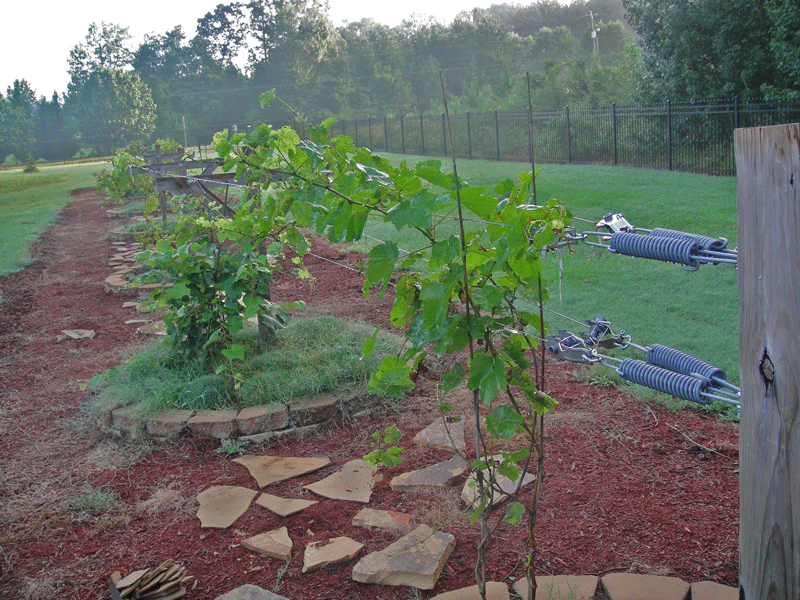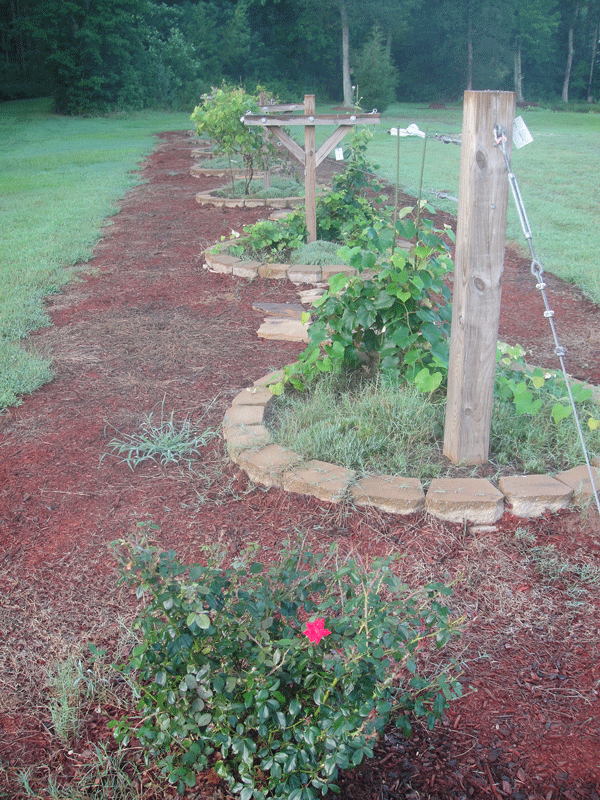 The new plants need to be cut back and trained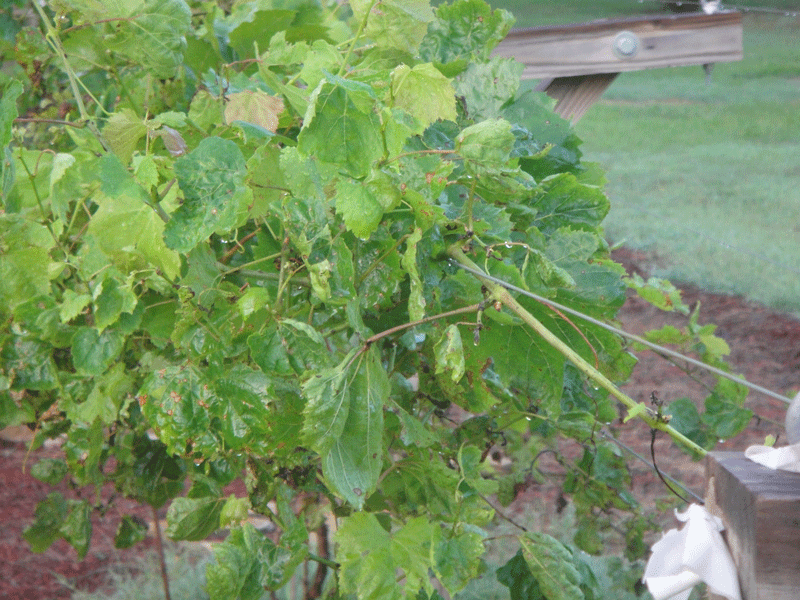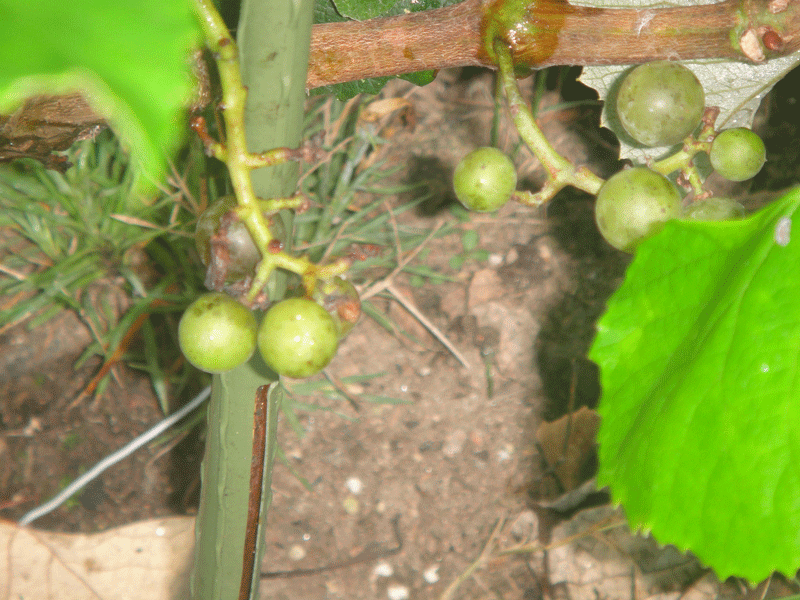 ---
April 2011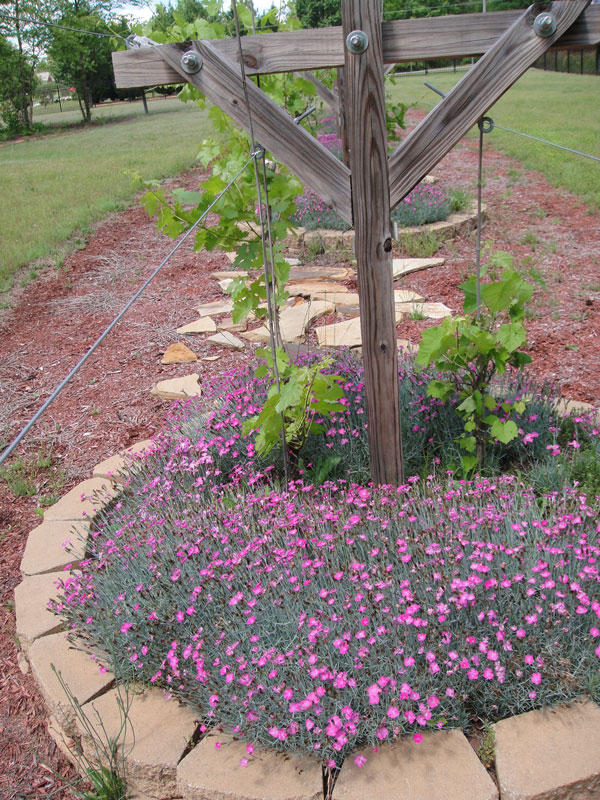 Off to a good start this year.....ground cover in full bloom.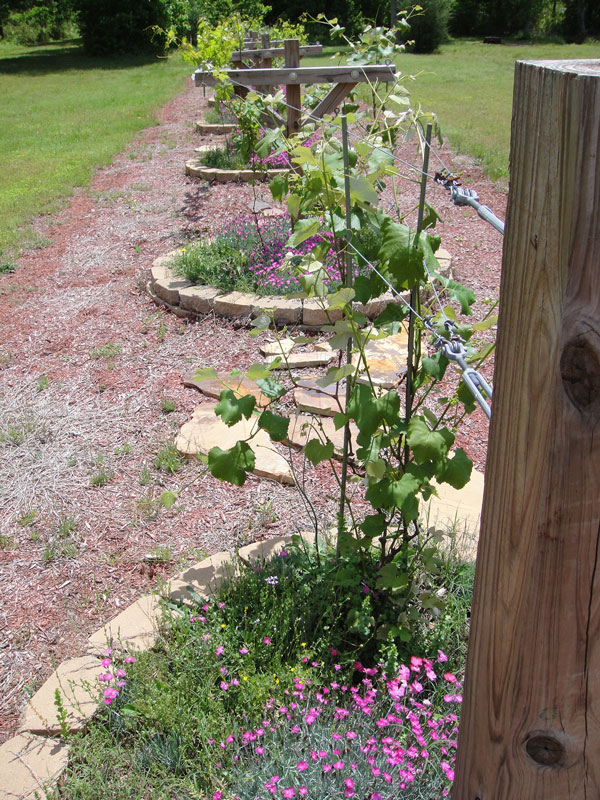 Two of the vines didn't make the winter and were replaced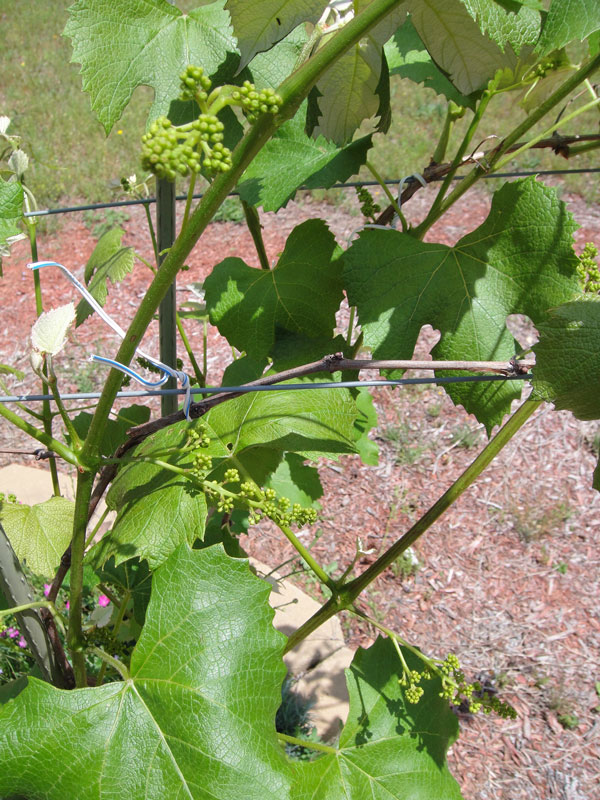 Grapes already! Looks like we may have some fruit this year.