Return to Other hobbies page
---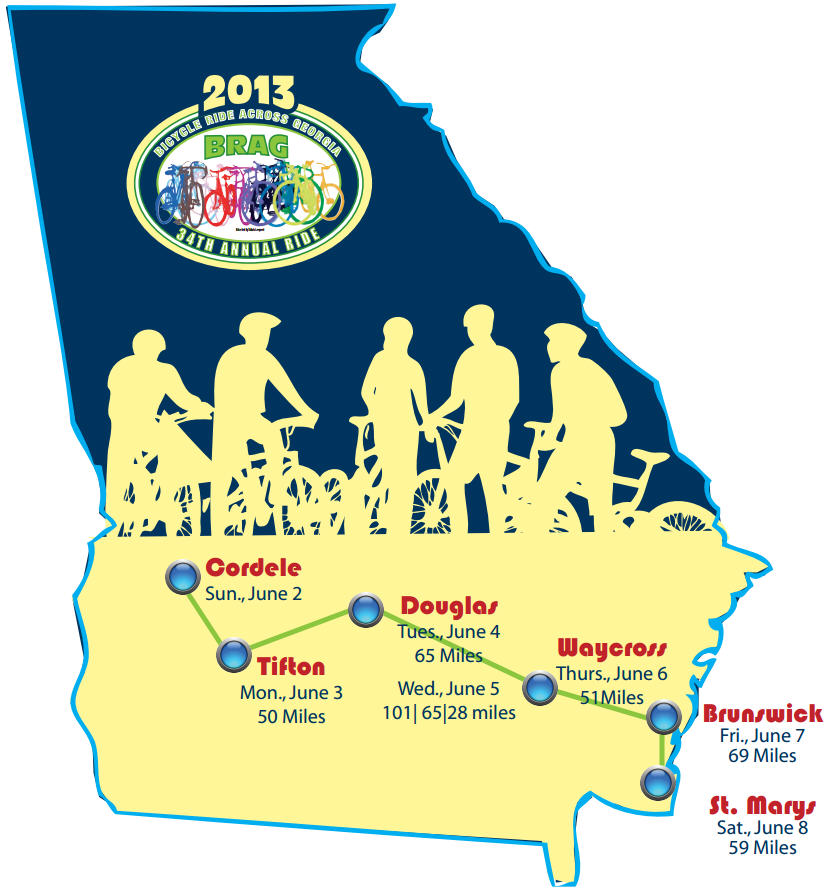 Random pictures from BRAG 2013 ( there were about 800 riders on this years ride)
Started in Cordele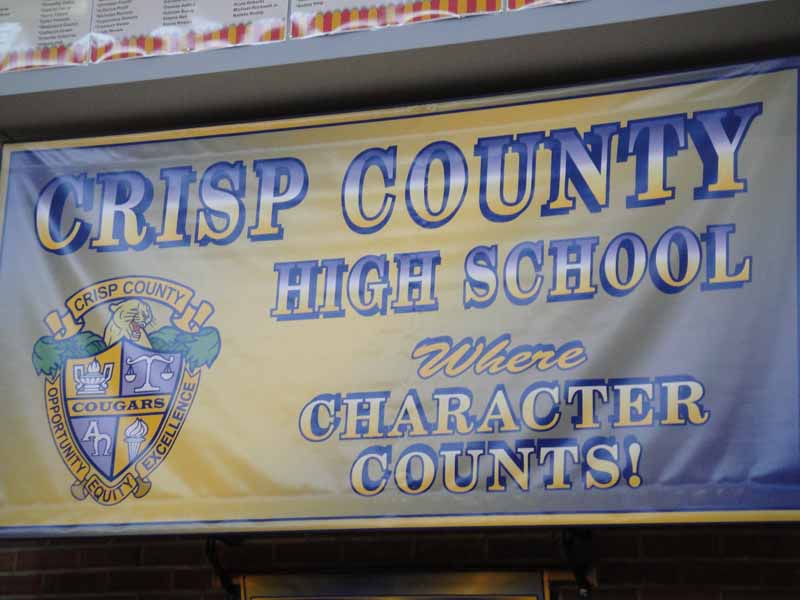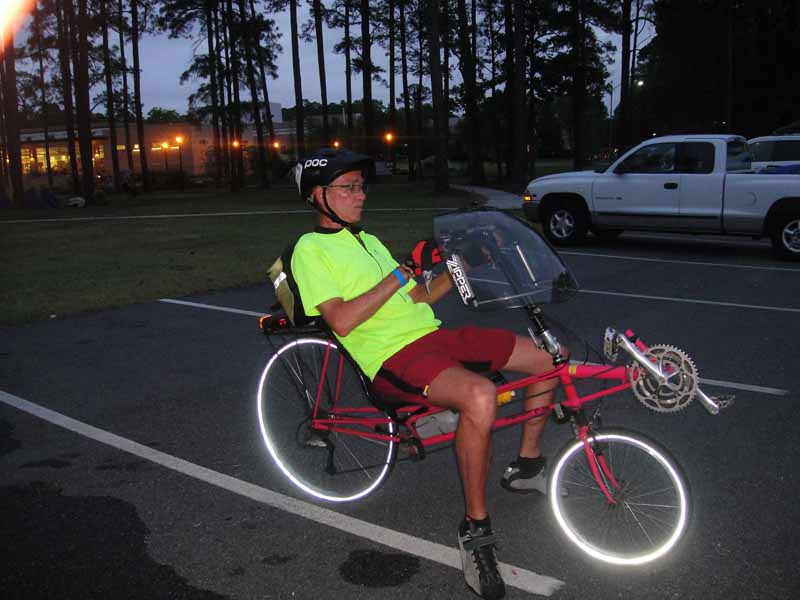 Floyd Brown (coworker from HC)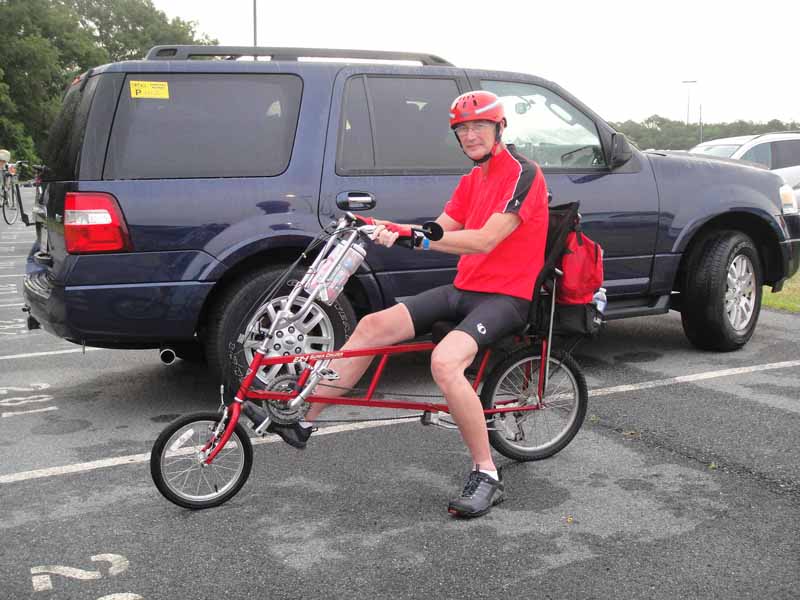 Luggage truck.....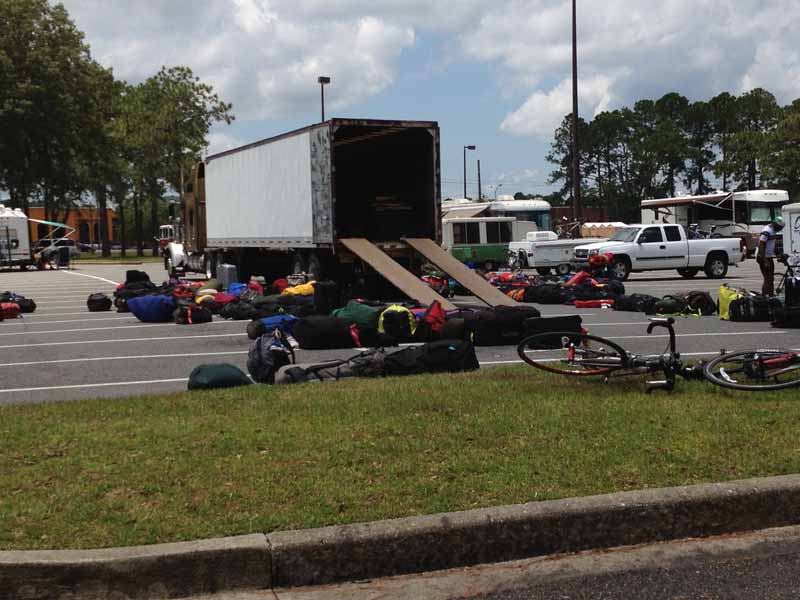 Campesino coffee -- all you can drink for the week
Favorite new snack ... Grilled PB & J. The secret is to mix the peanut butter and jelly first before grilling....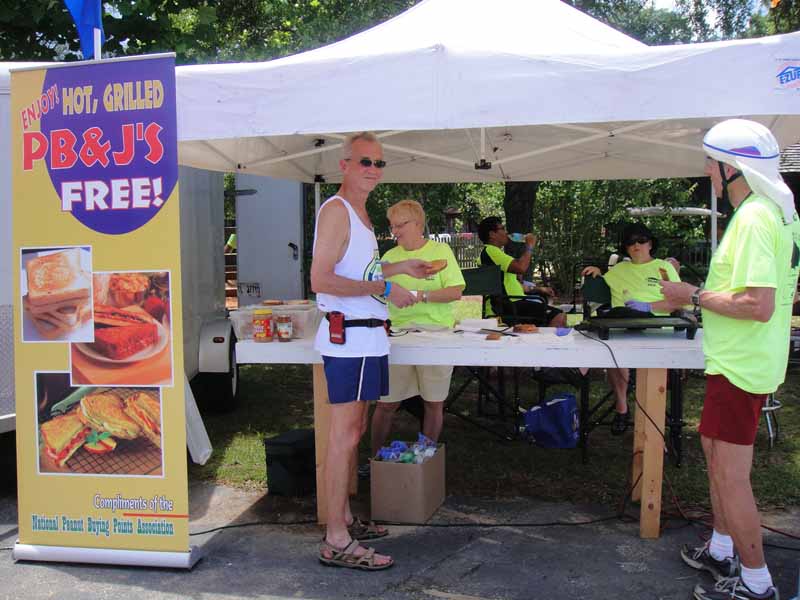 Suite for 100, Indoor camping
visiting Floyd at the KOA in Tifton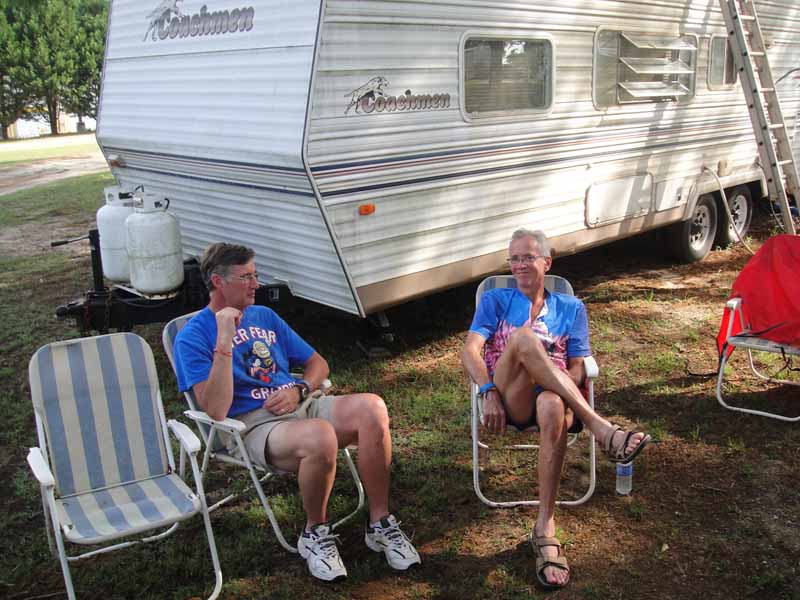 Tift home - Historic house at Agrirama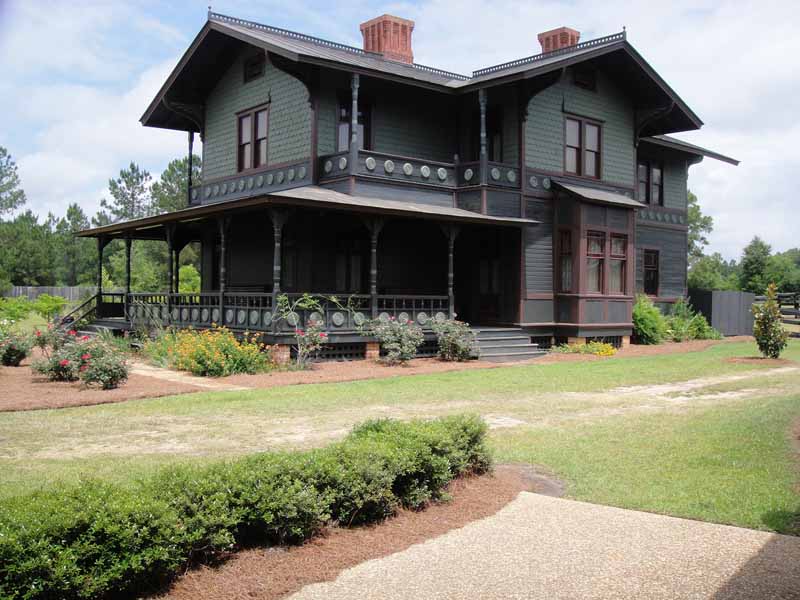 some of the Quilts at the Agrirama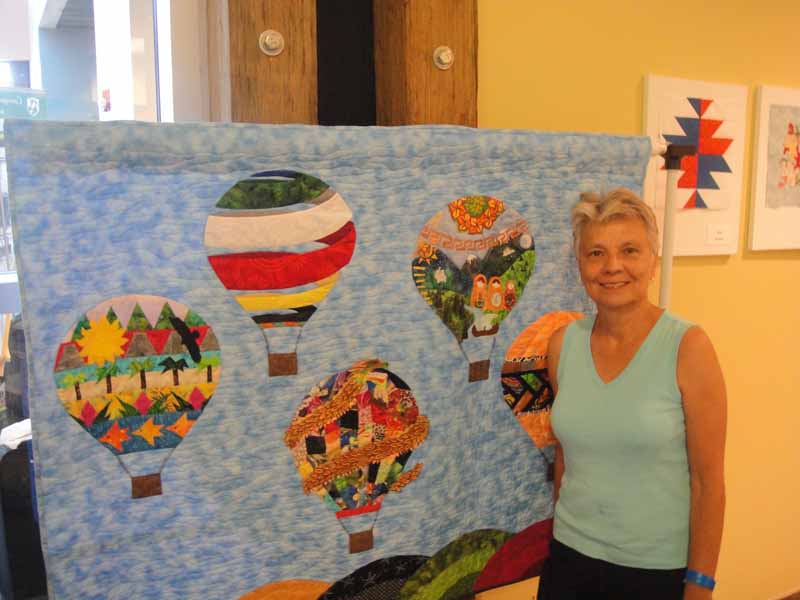 Quilts by Wiregrass Quilting Guild - each square represents a country of the world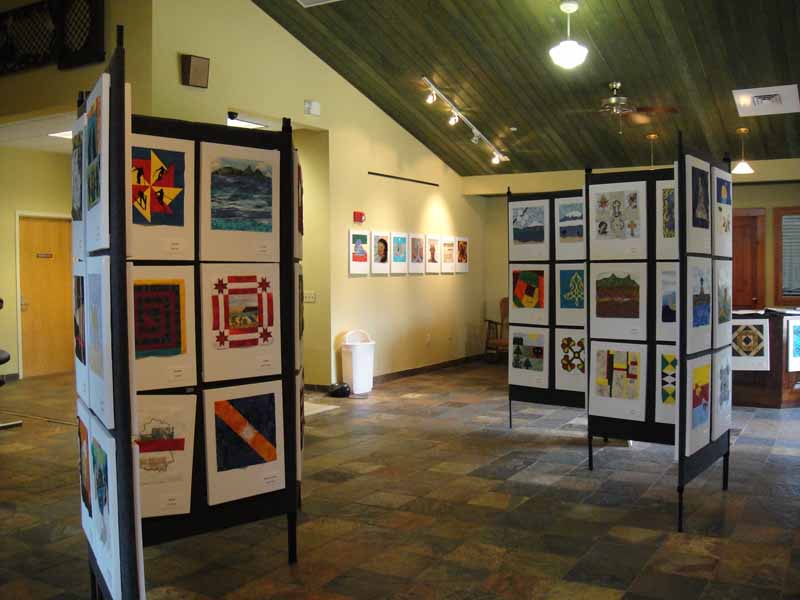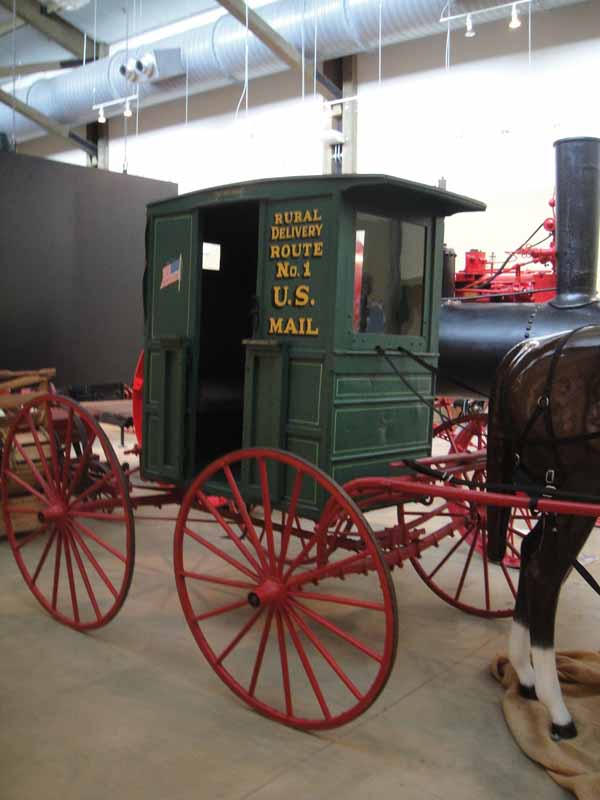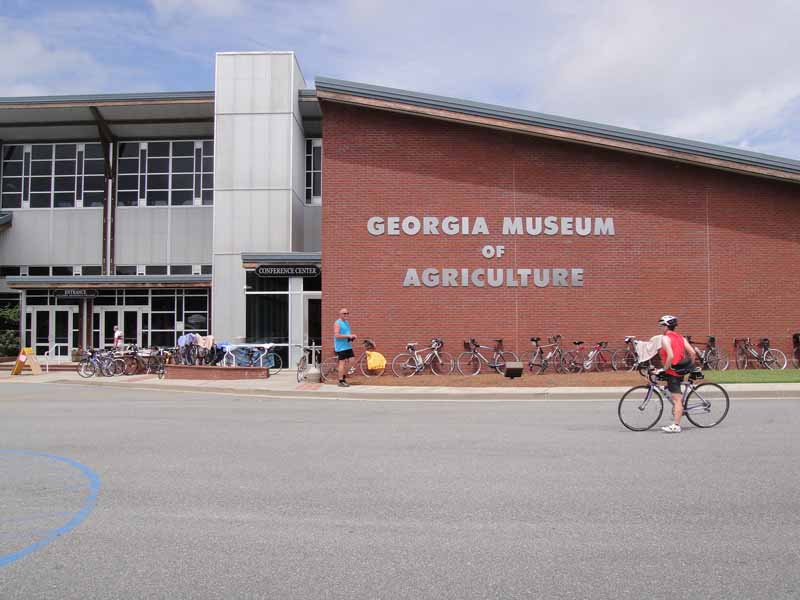 Shower truck....in addition to showers in the schools.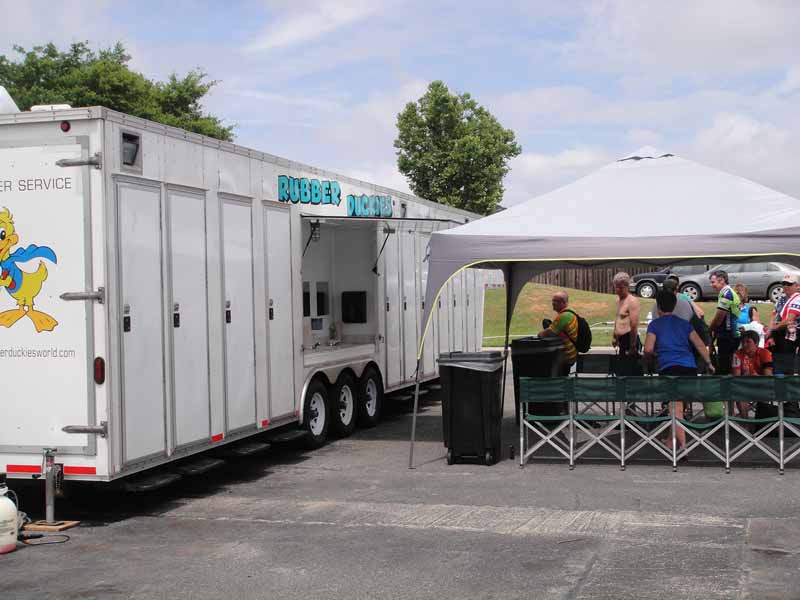 We camped under the open building in the background....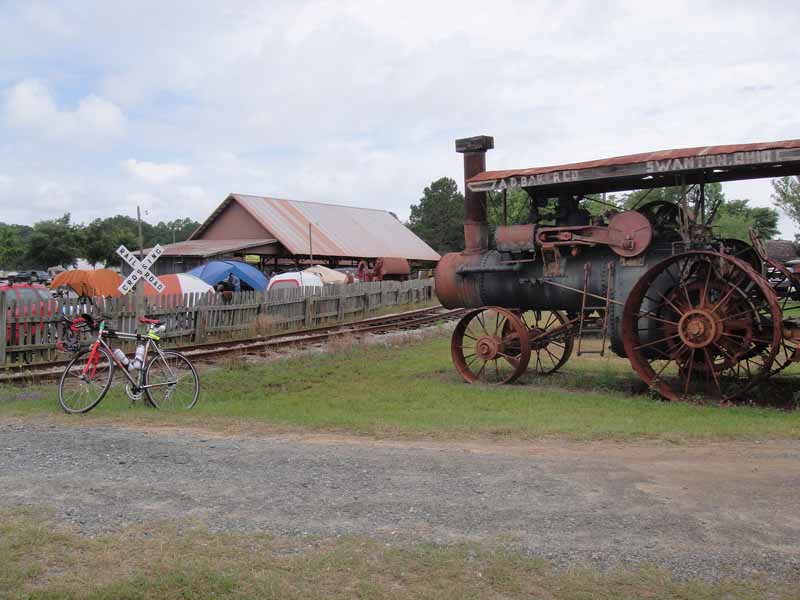 Early morning on the first day of BRAG for Floyd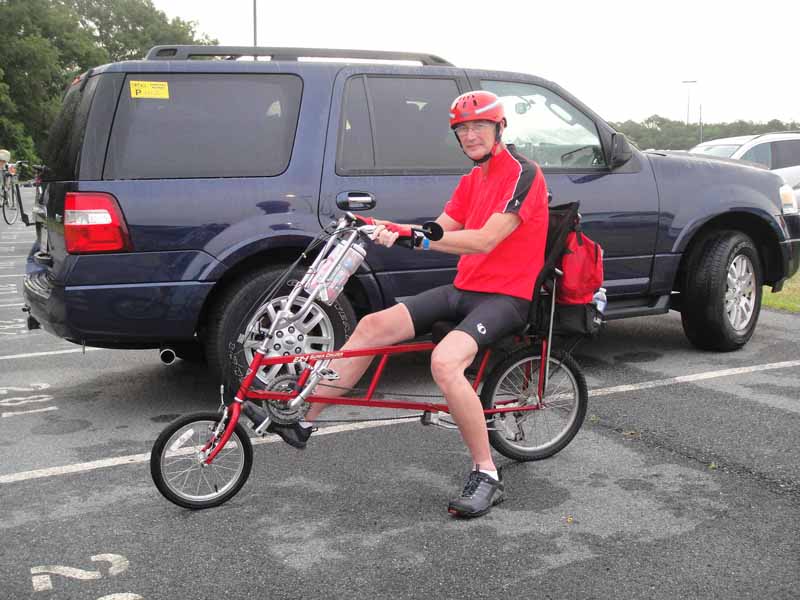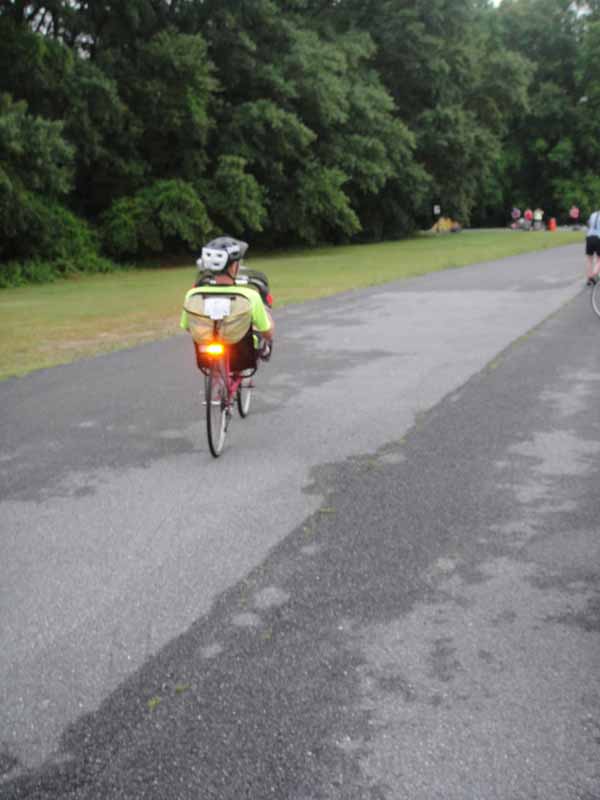 Watermelon in Cordele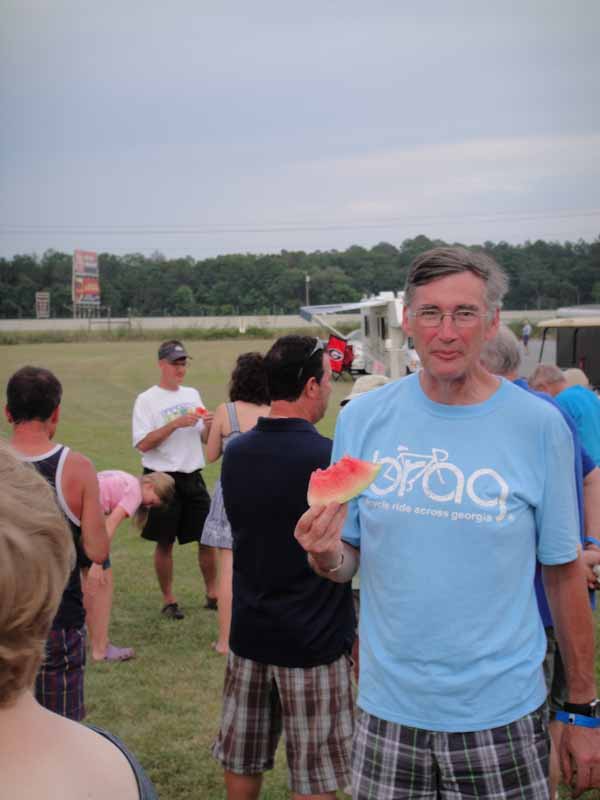 And entertainment...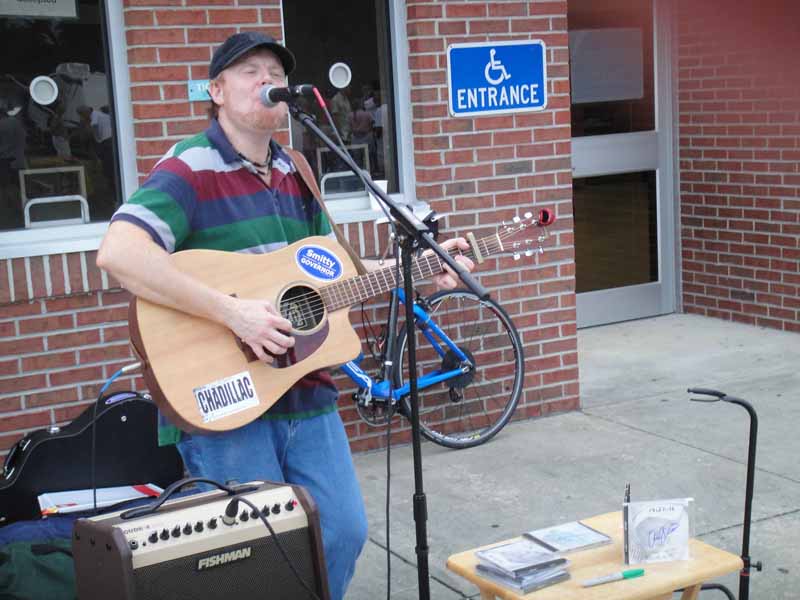 Lida (on the right) and the waterelon ladies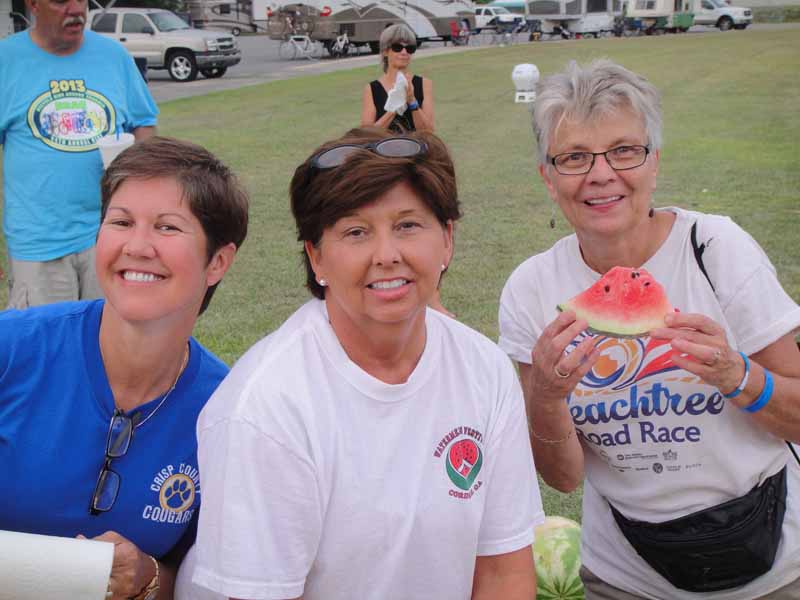 End of the road in St Marys park on the river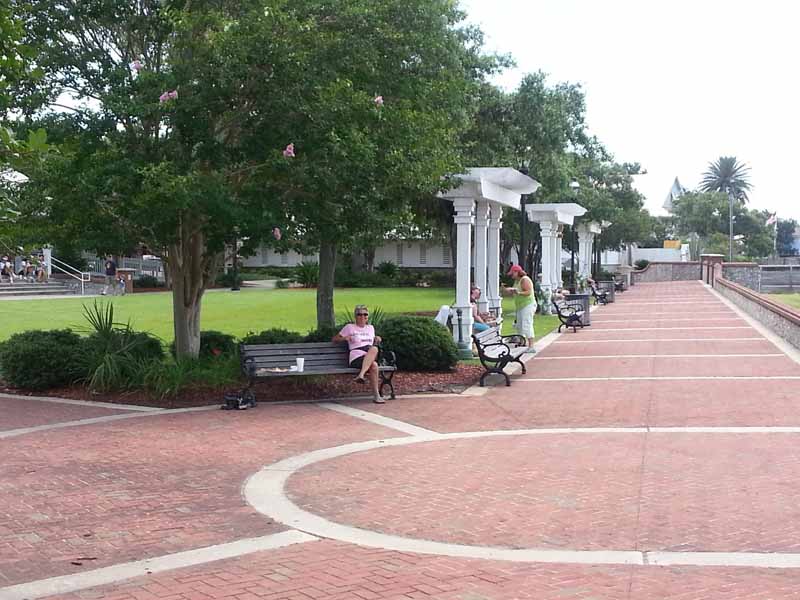 Navy rock band (pretty good, really)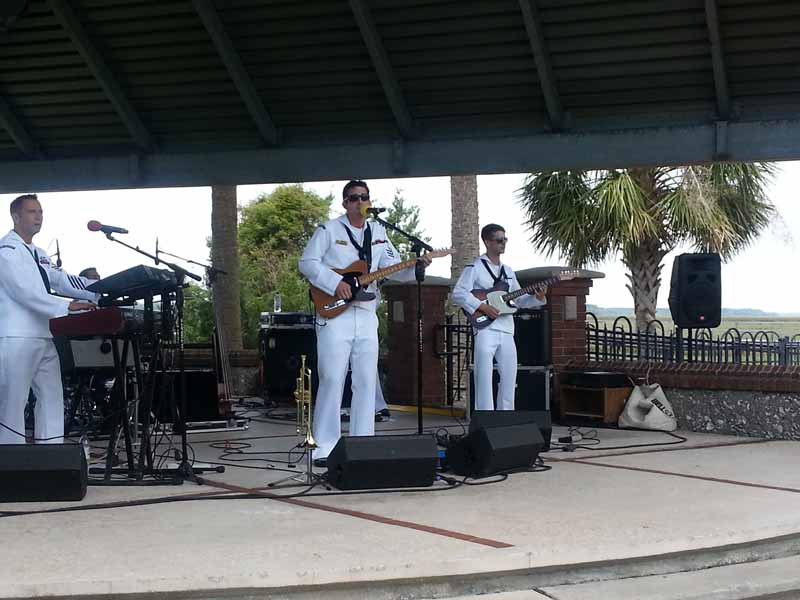 Edie / Massage Therapist (he has been on BRAG 20 years - almost as long as we have)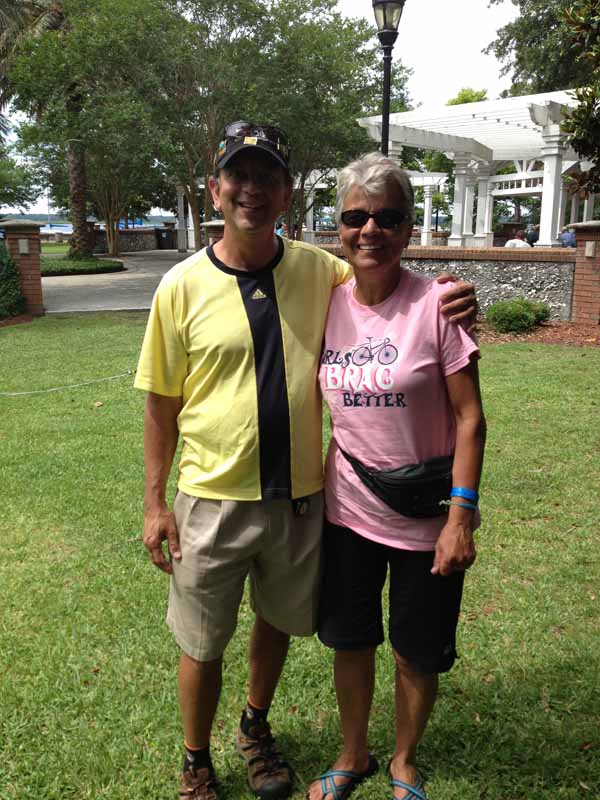 Local talent.....in Waycross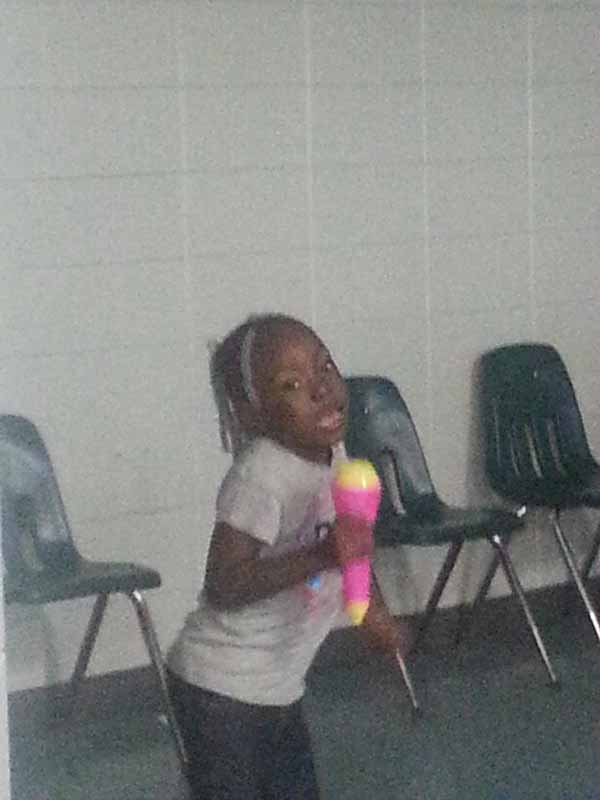 Waycross after TS Andrea -- found a good way to dry off the stuff.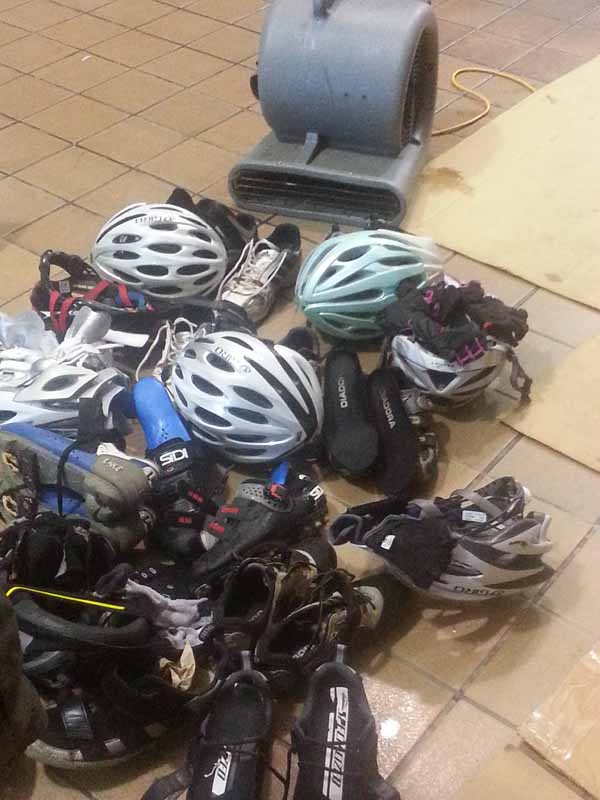 Our indoor campsite in Waycross....too stormy to camp in the tents. They asked everone to camp inside tonite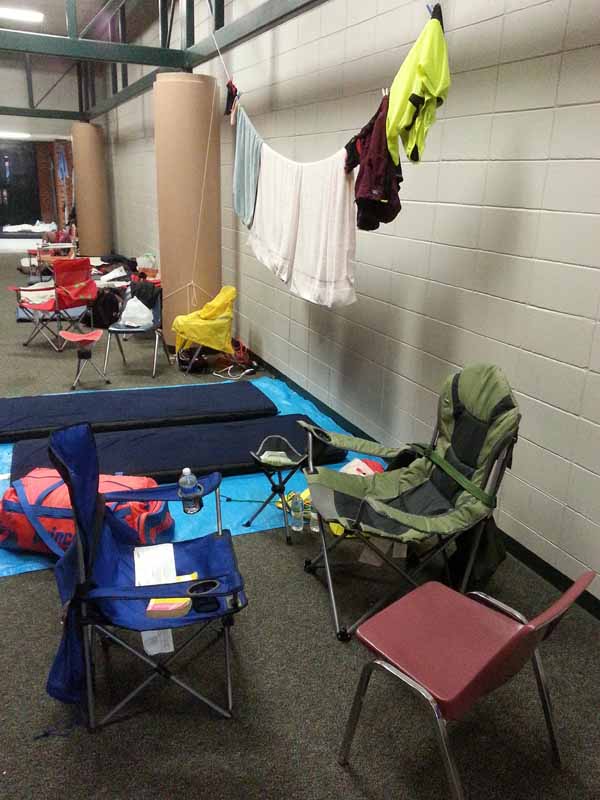 Rain is letting up but still water, water, everywhere.
Great welcome in Douglas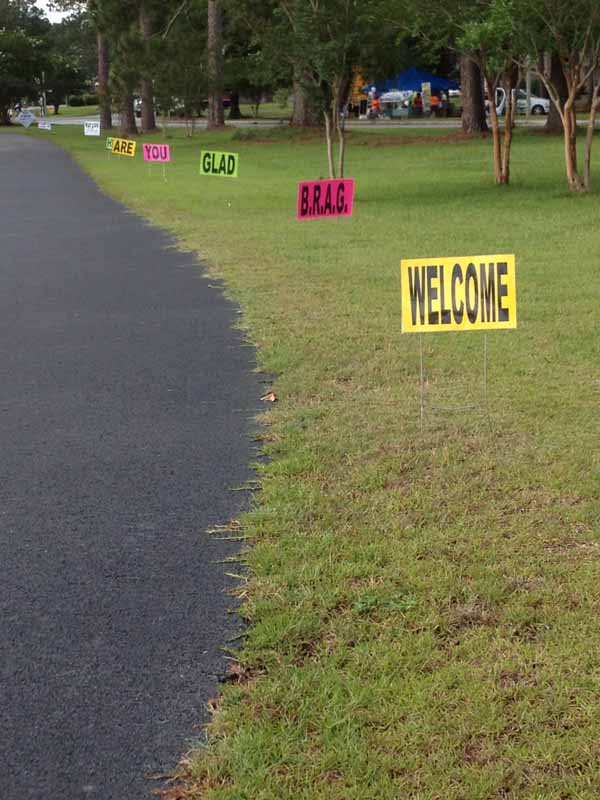 We walked a few miles on the hiking trail in Douglas....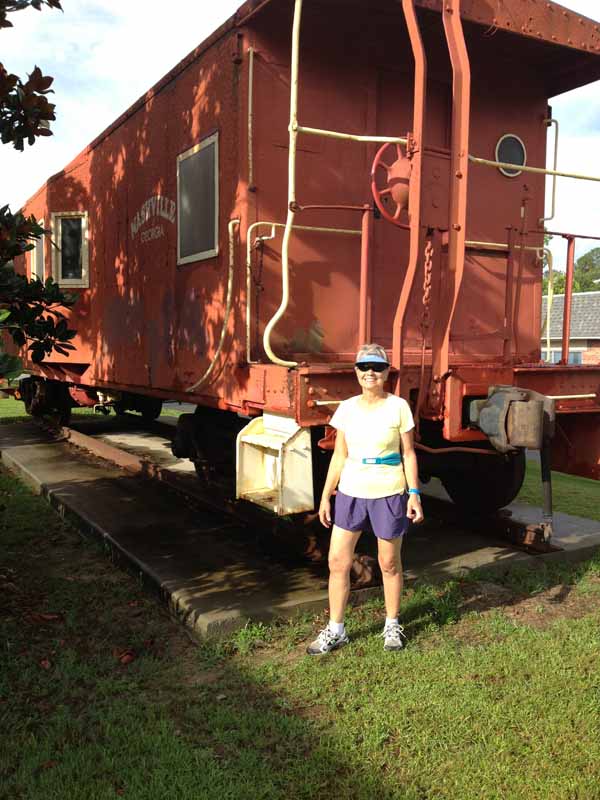 Camping at the college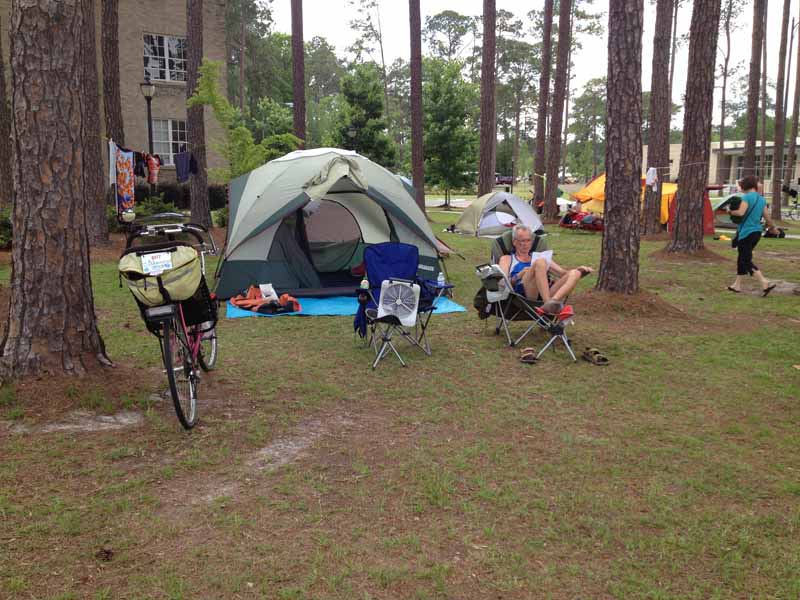 Check out the weather forecast for Thursdays ride from Douglas to Waycross. 70 miles with a tailwind, and lots of rain.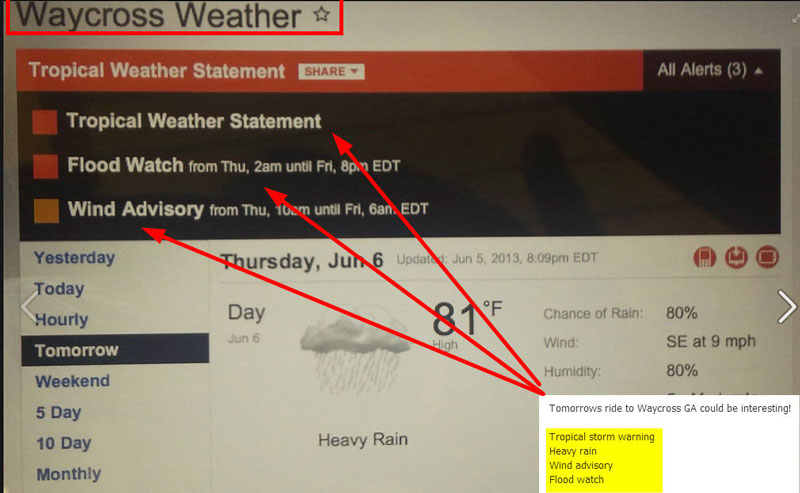 One of many rest stops.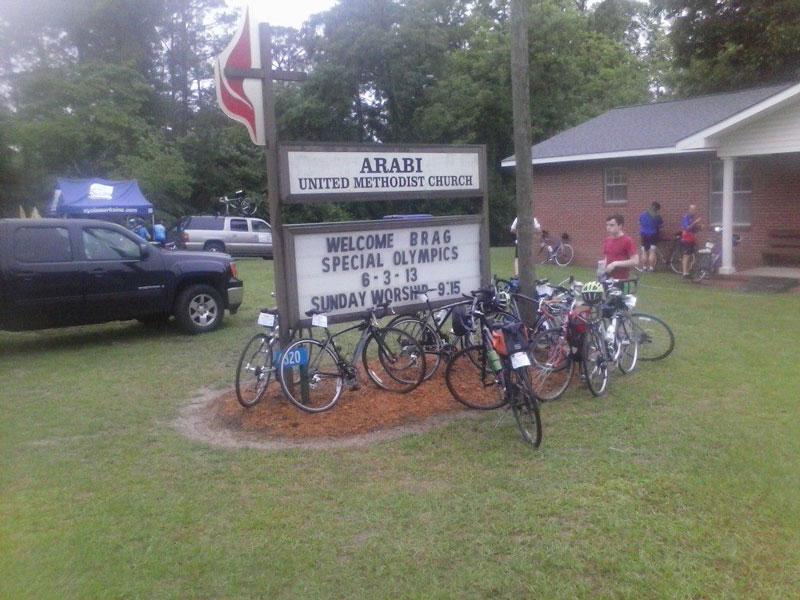 Floyd took this picture from the top of Sidney Lanier bridge on the last day. It was a good climb and a nice downhill.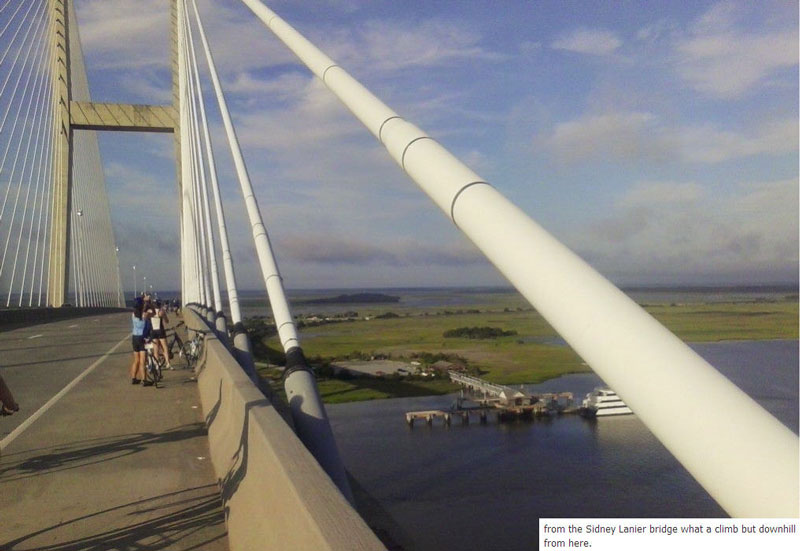 Heading out on the last day (Brunswick to St Marys)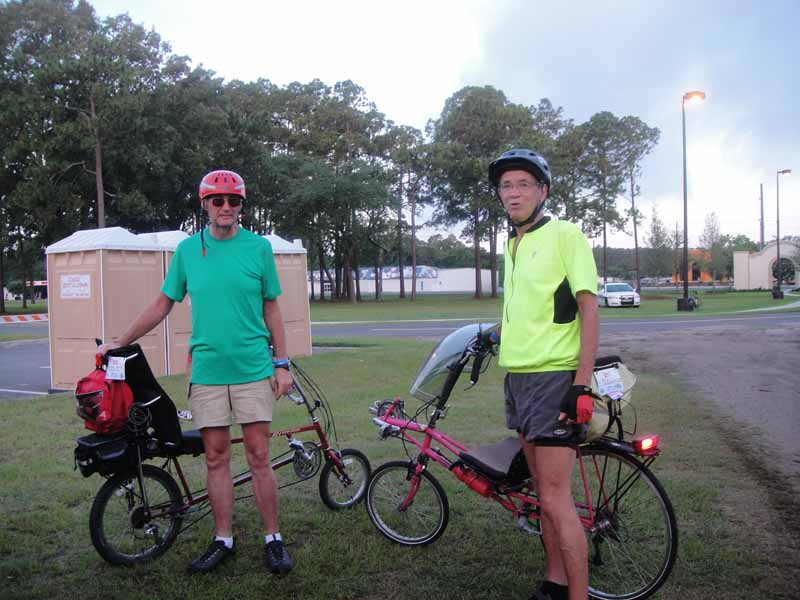 Trolley ride to historic Brunswick...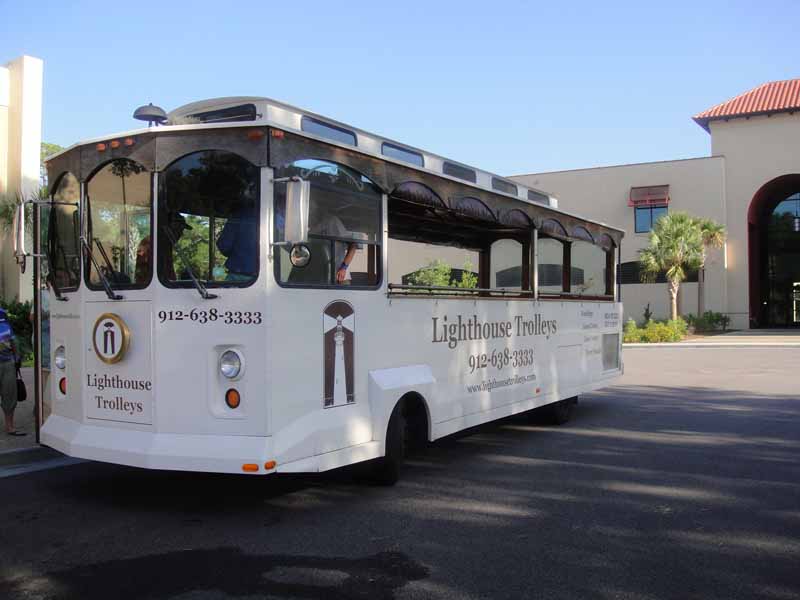 Always good food....Brunswick, Coastal College of Georgia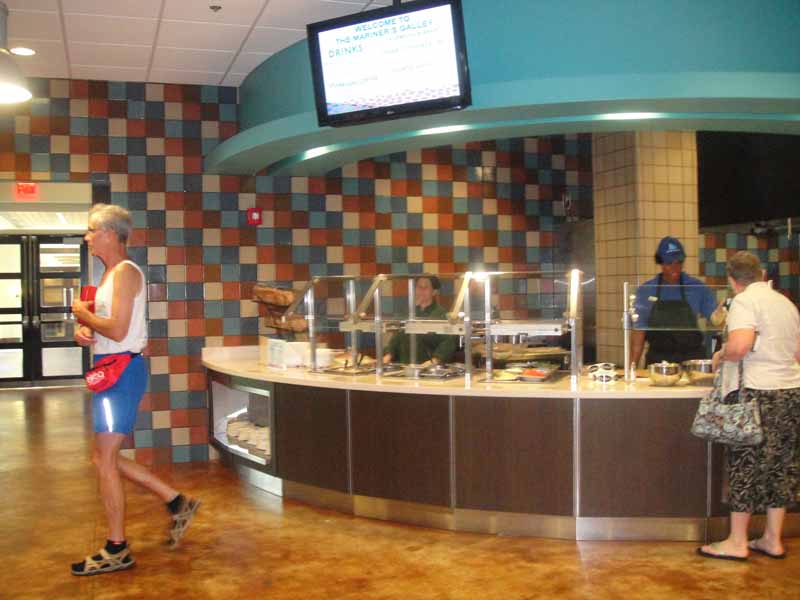 Chorus and a local garage band....they practiced all afternoon and sang and played for dinner. Very nice.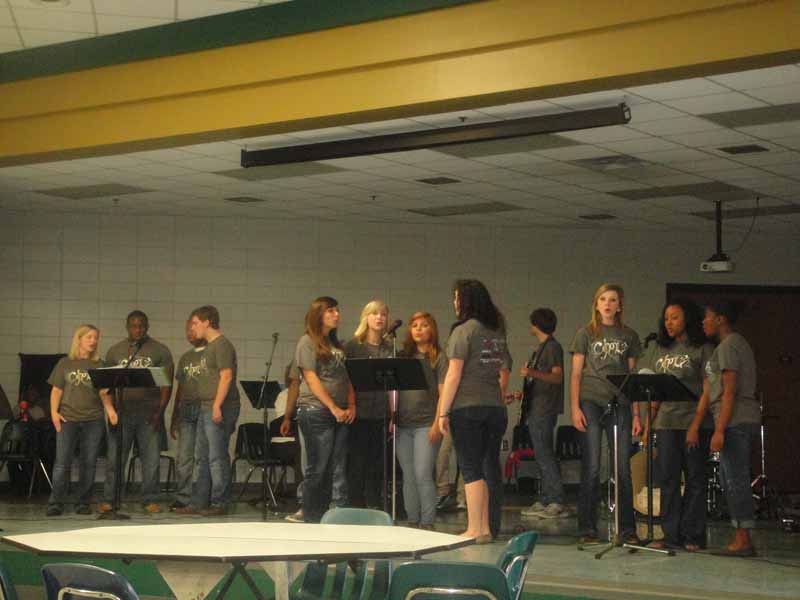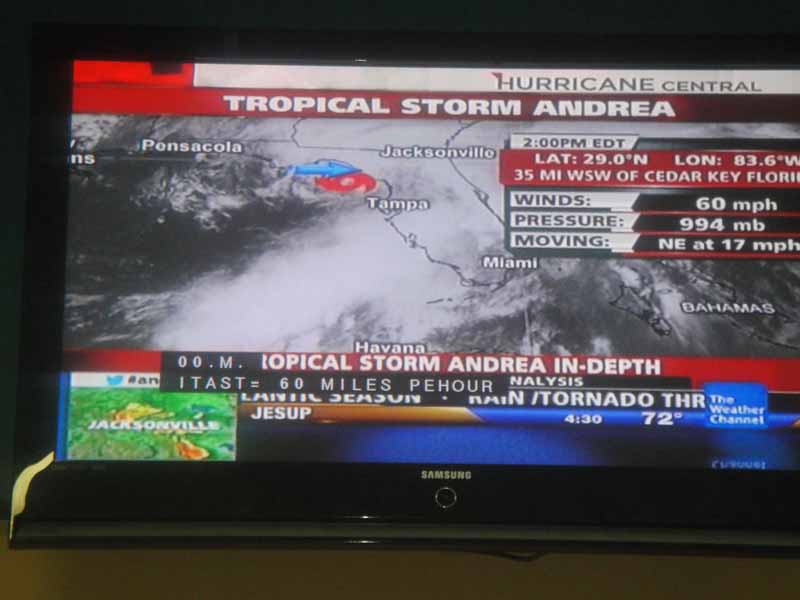 BRAG photographer snaps riders pics on the route...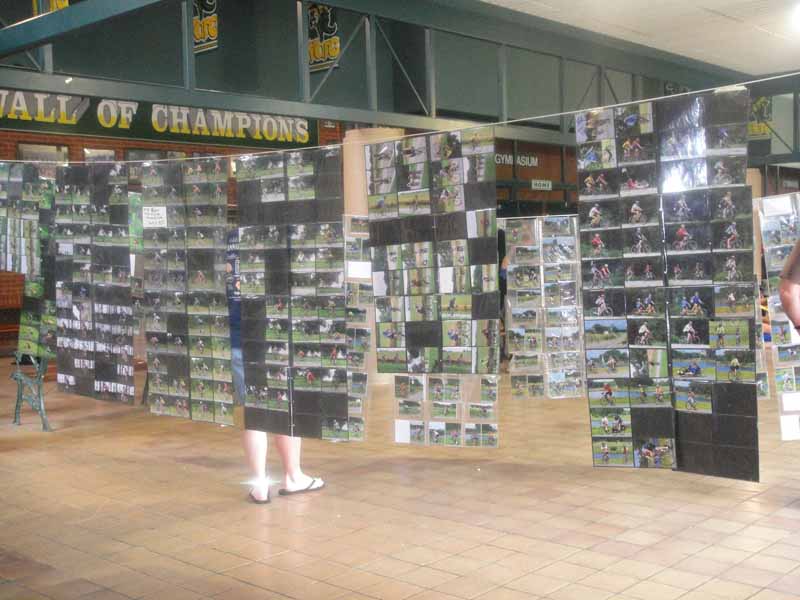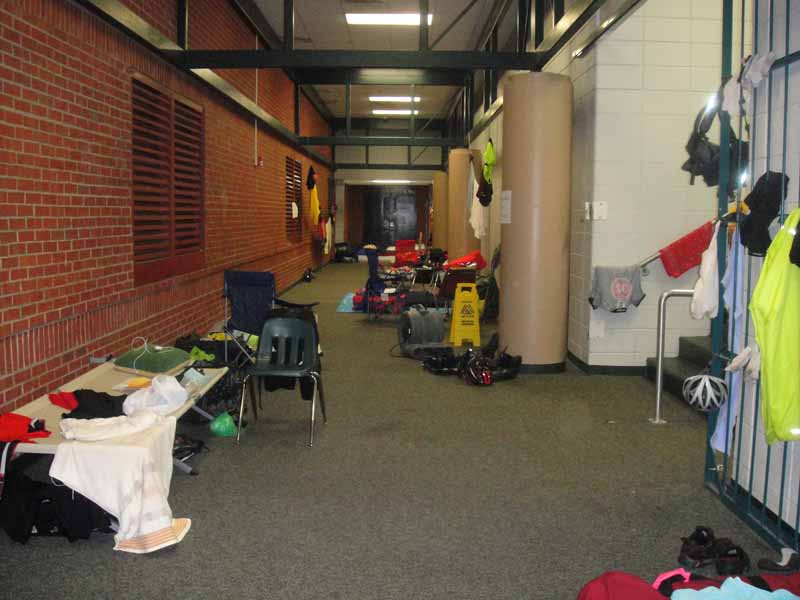 More rain in Waycross.....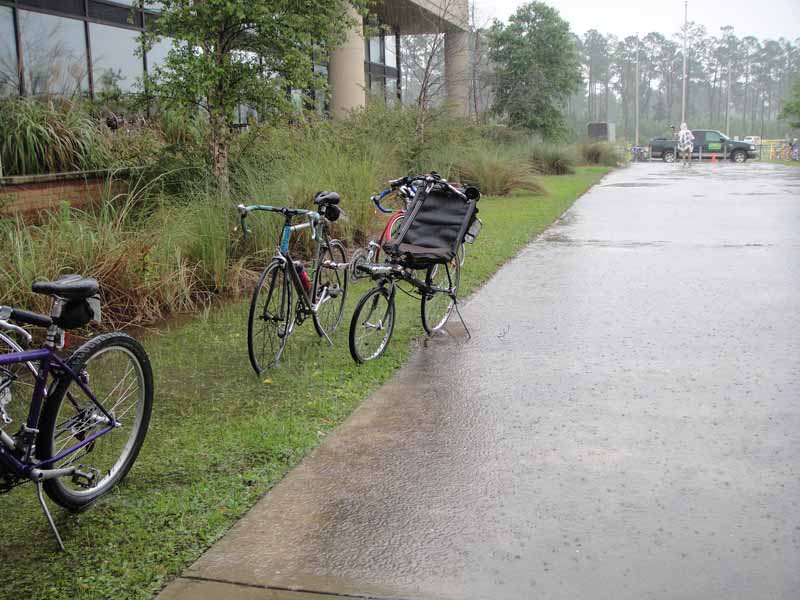 Getting an early start....in most days by 11:00 or so.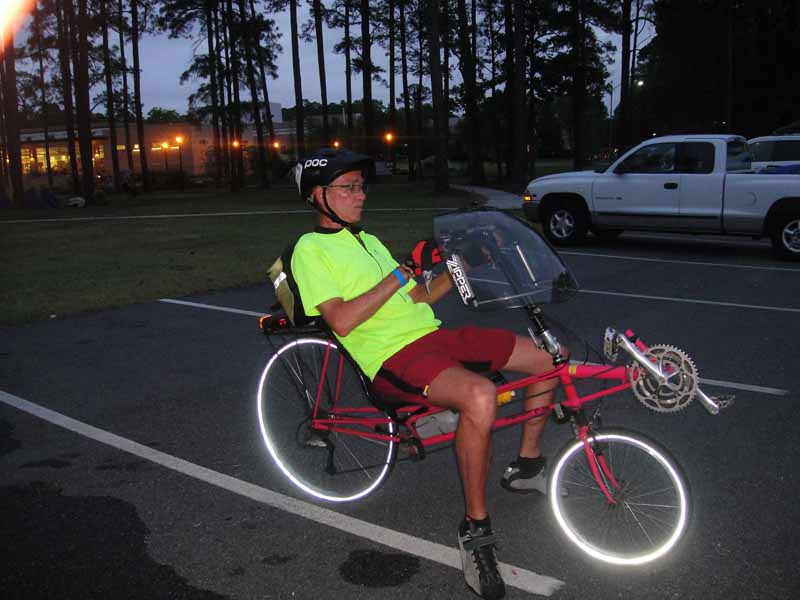 Douglas - South Georgia College campus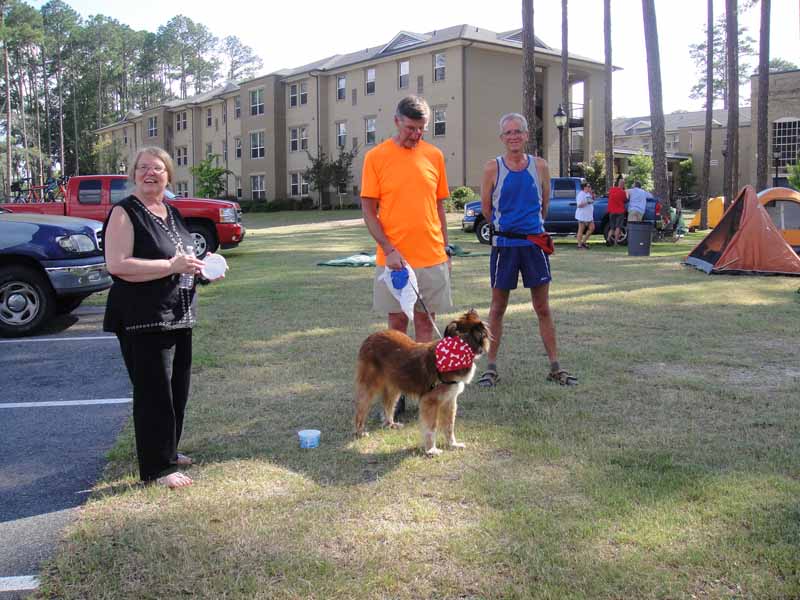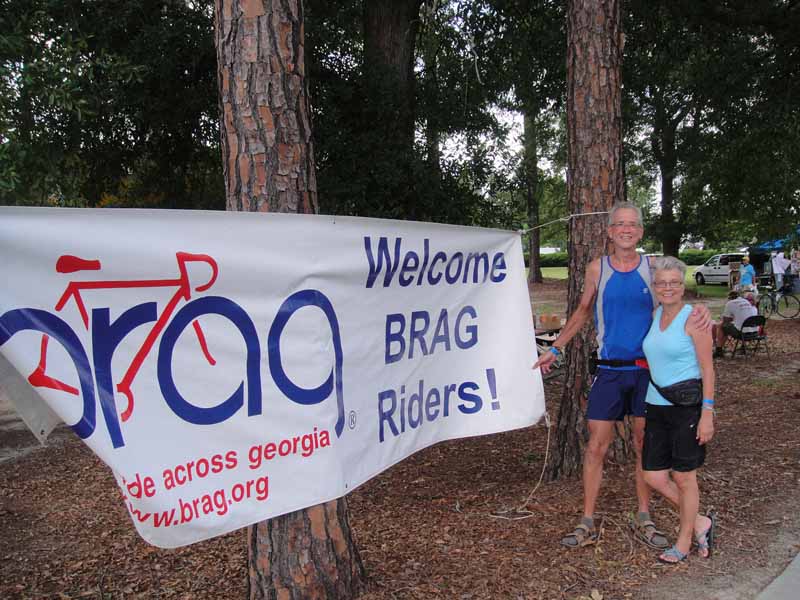 Quilt patch for the Netherlands - where Lida was born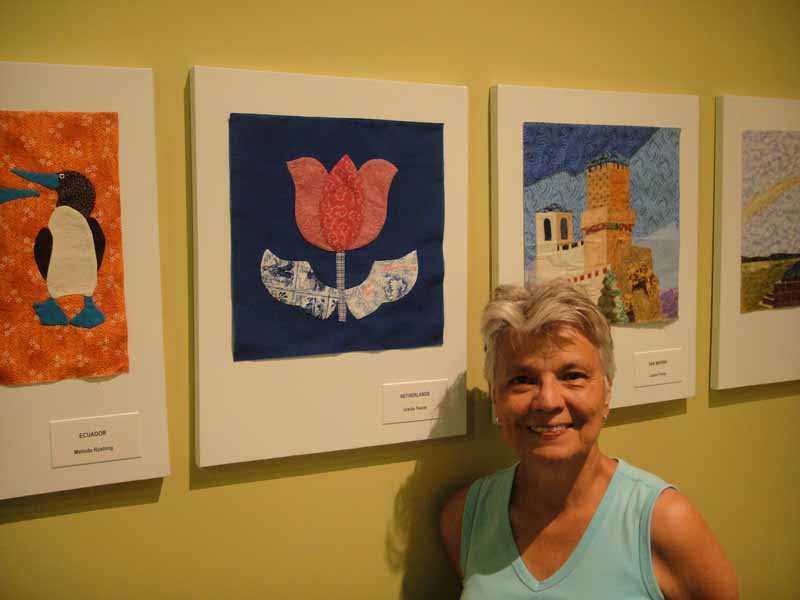 Floyd at the finish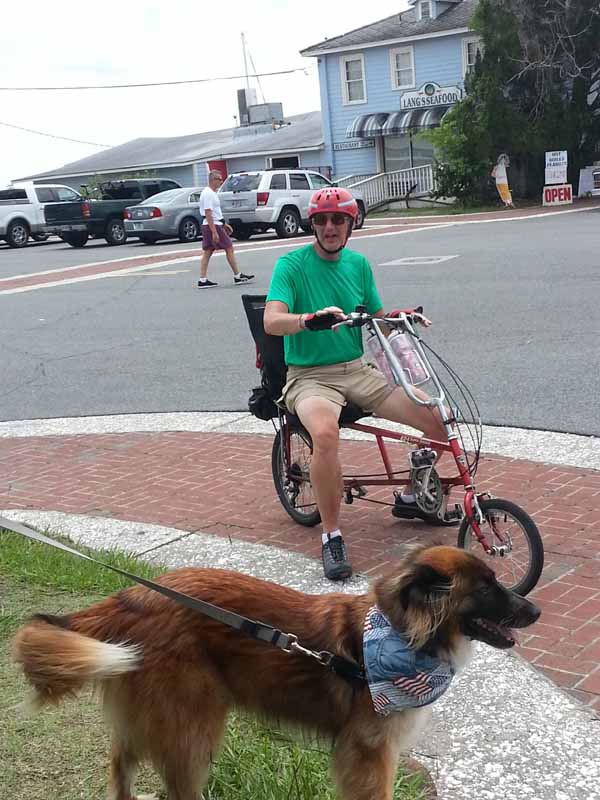 Yeah - another great BRAG. See you next year!