Return to Other hobbies page
---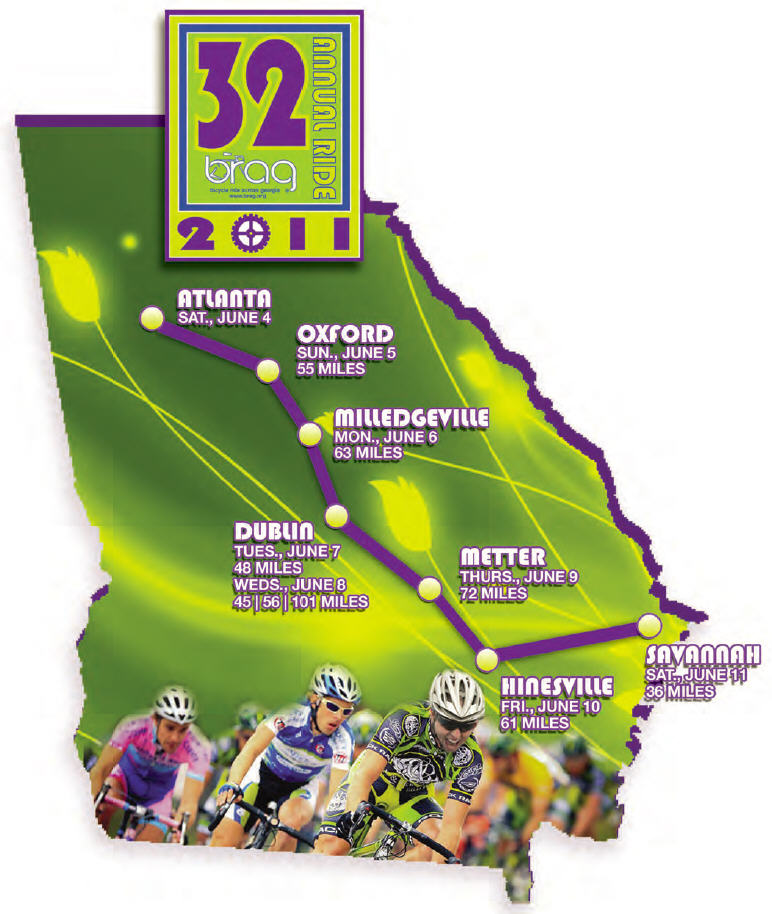 Random pictures from BRAG 2011 ( there were about 1,200 riders on this years ride)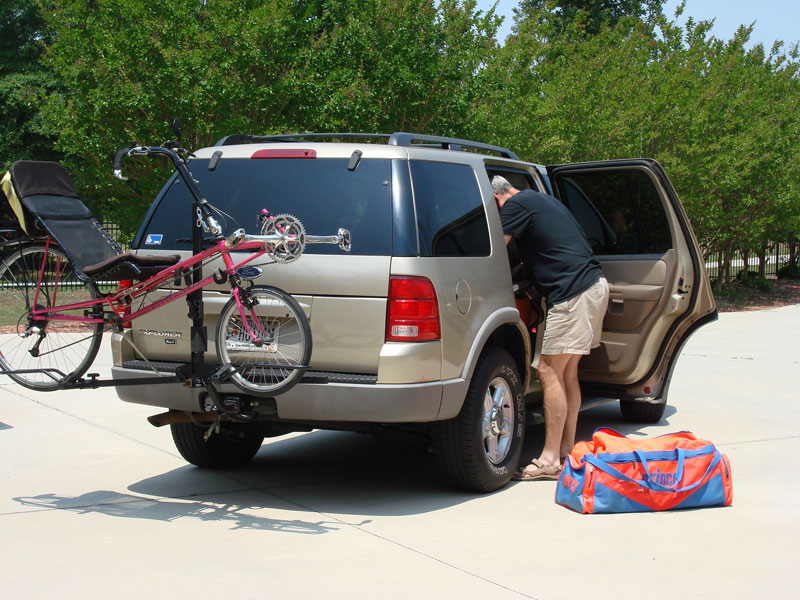 Packing up to head to Ogelthorpe...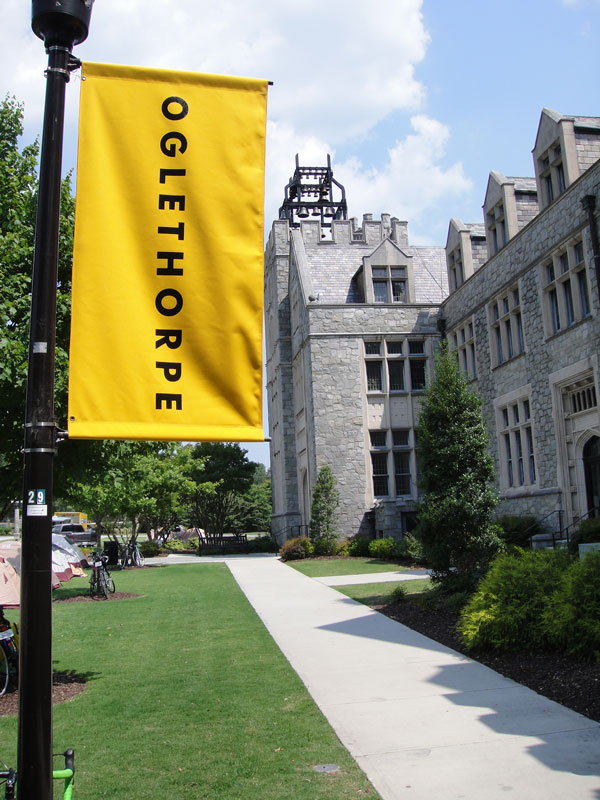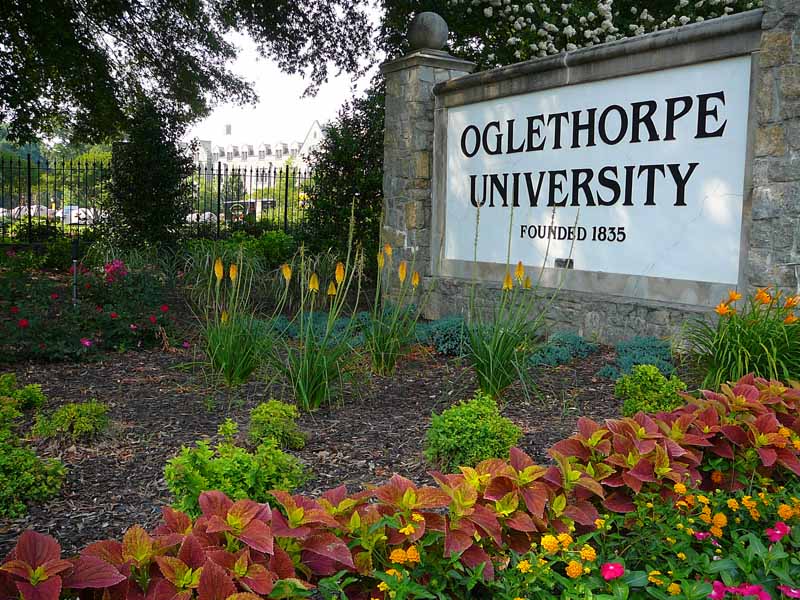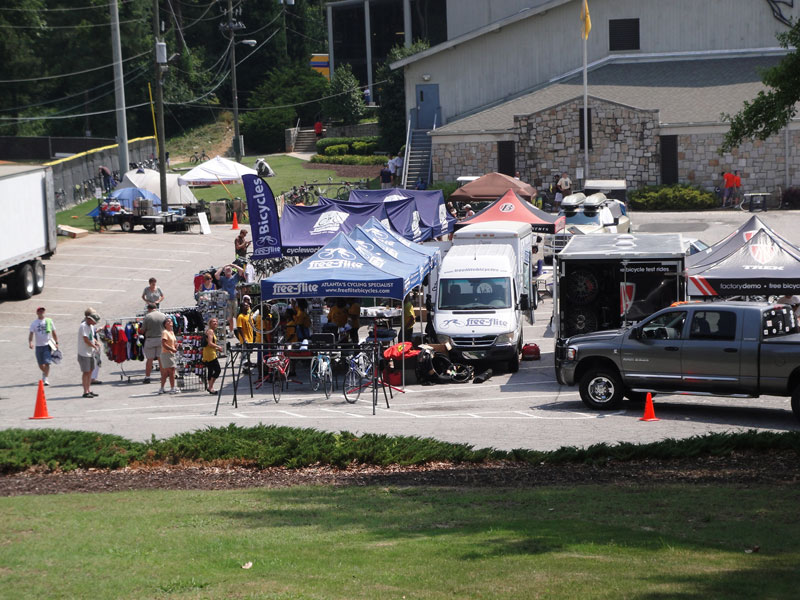 Vendors set up and registration in the gym in the background.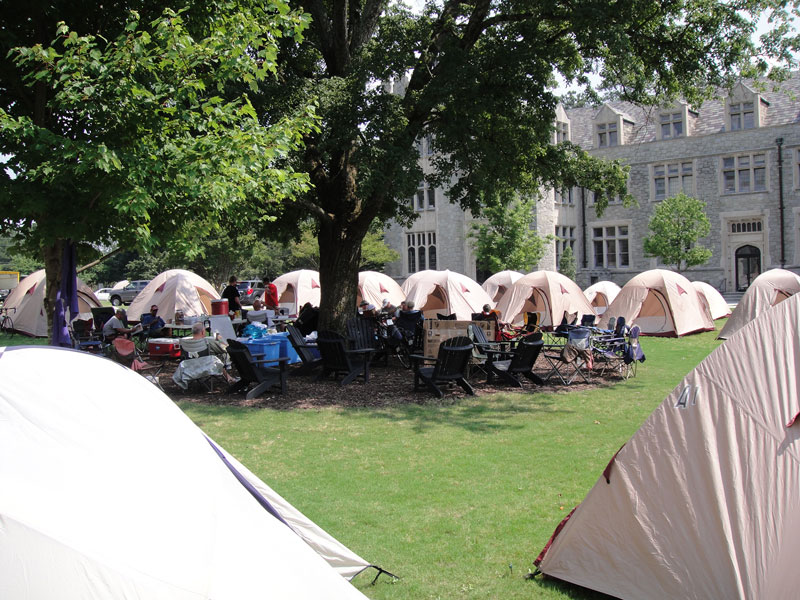 Some like tent camping.....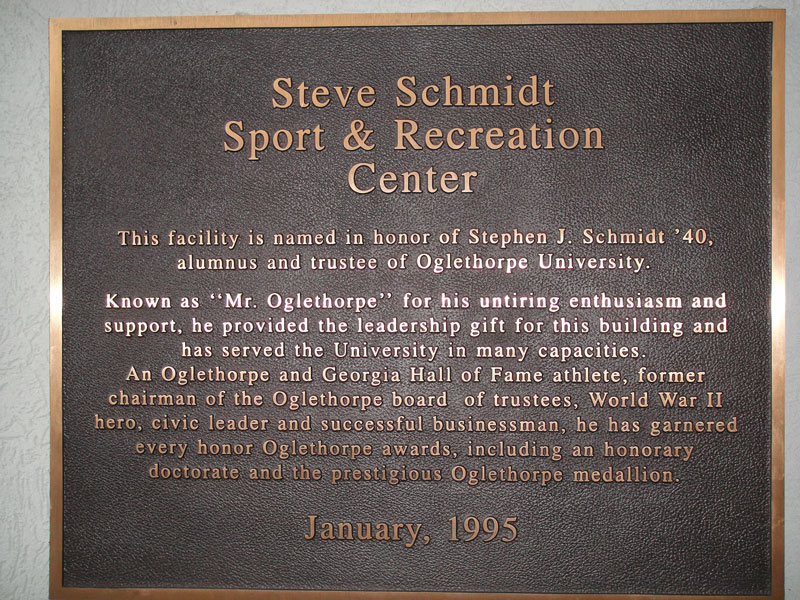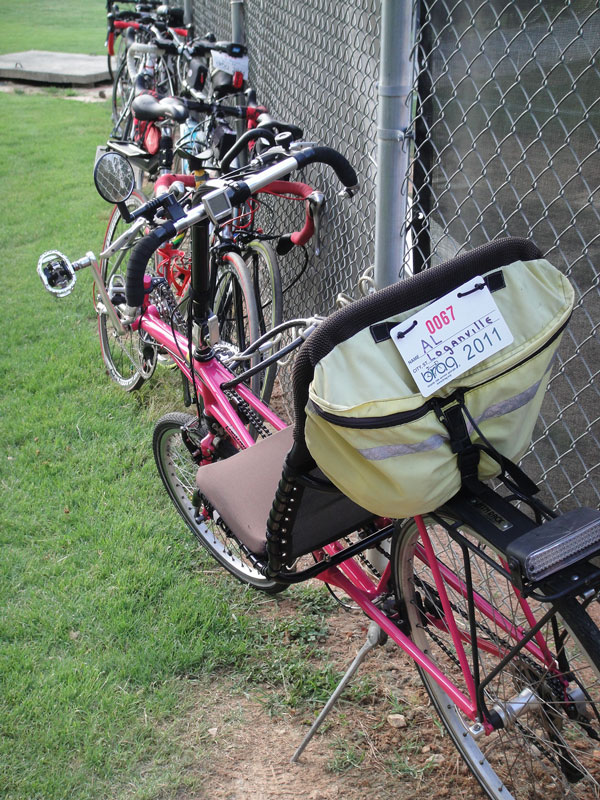 No bikes inside, lock them up to what ever doesn't move.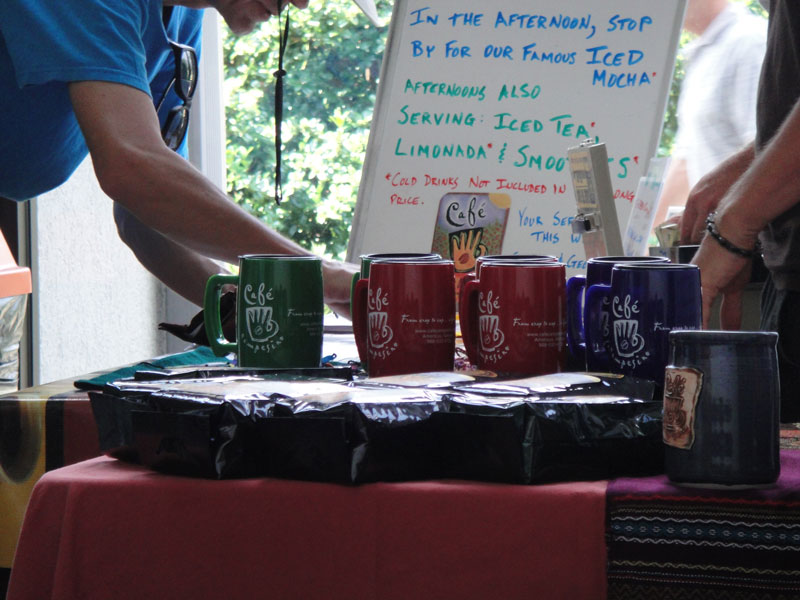 coffee every morning starting at 5:30 AM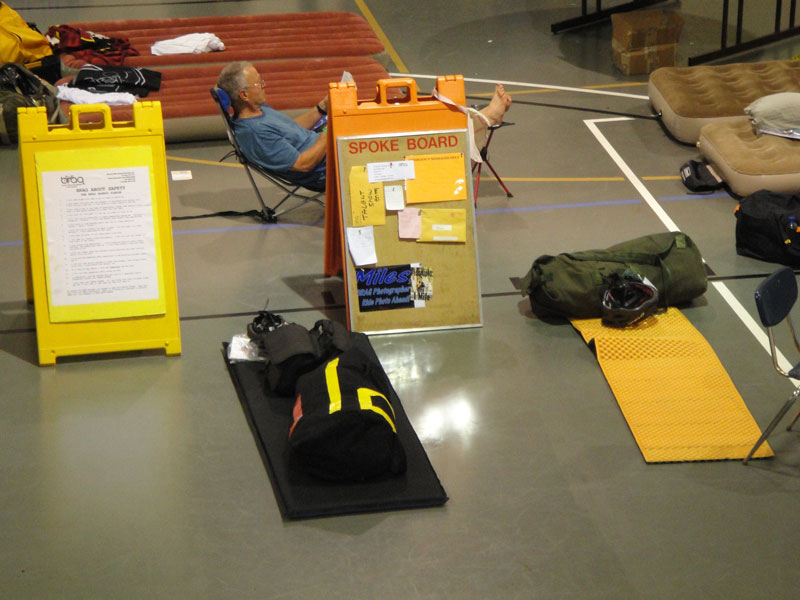 look for news and messages on the spoke board.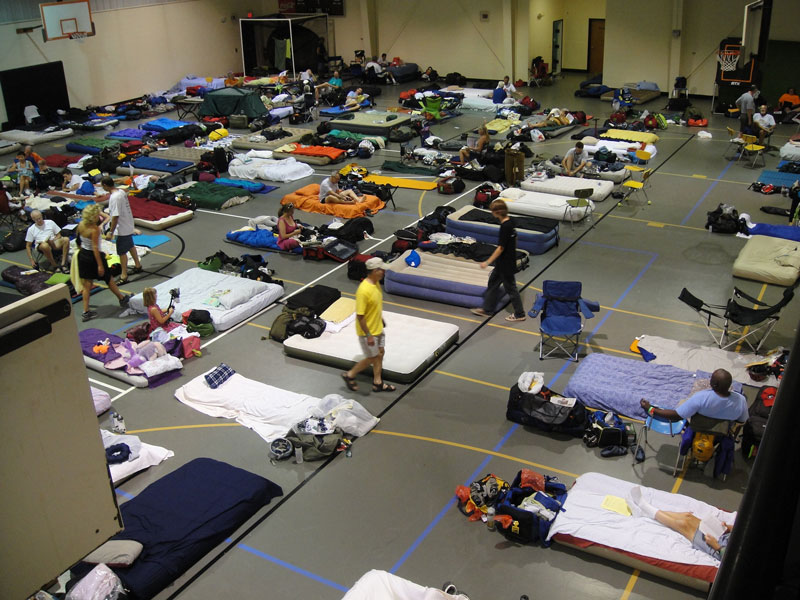 sleeping in the gym is fine...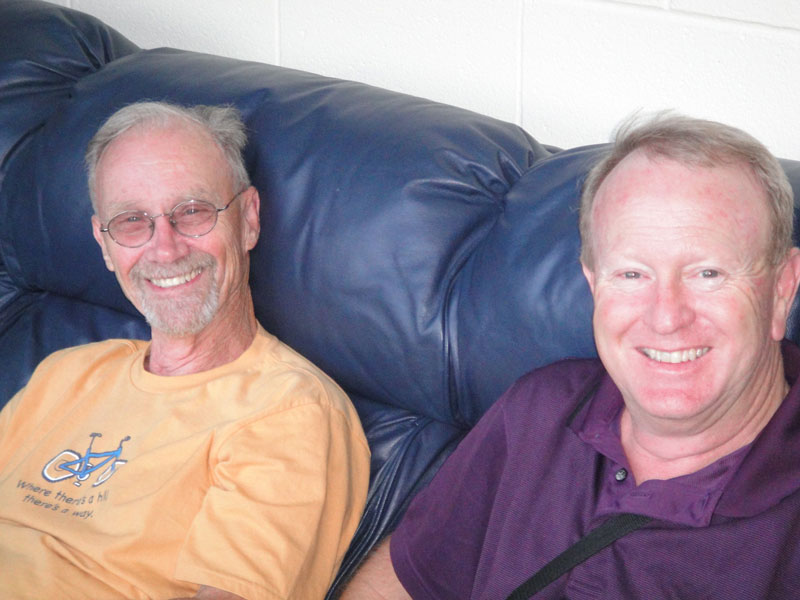 Old friends....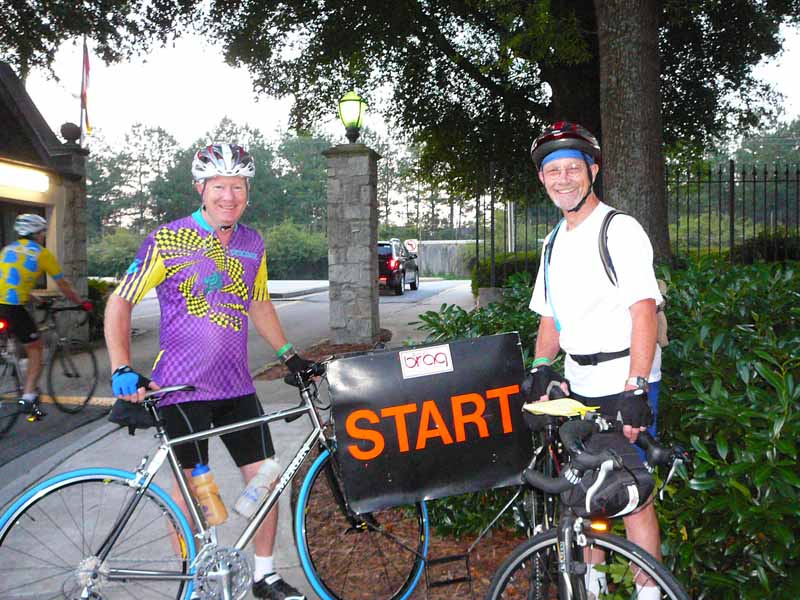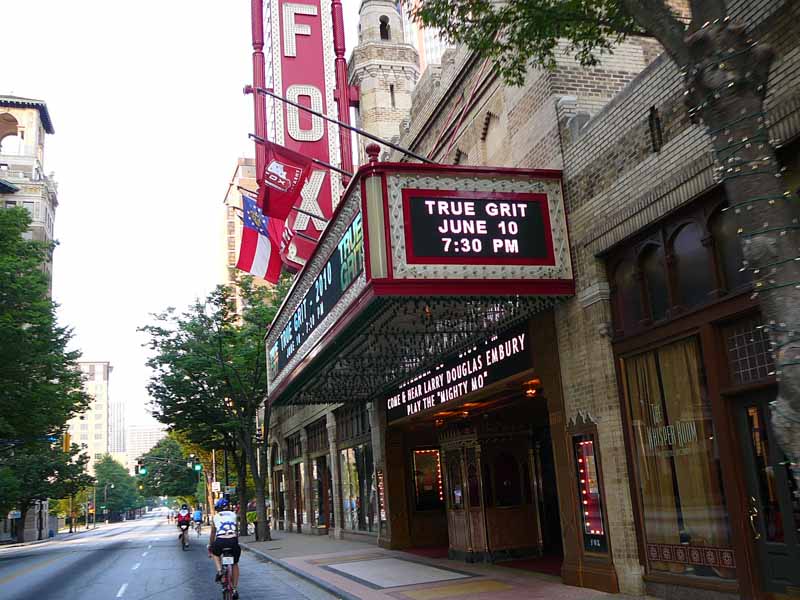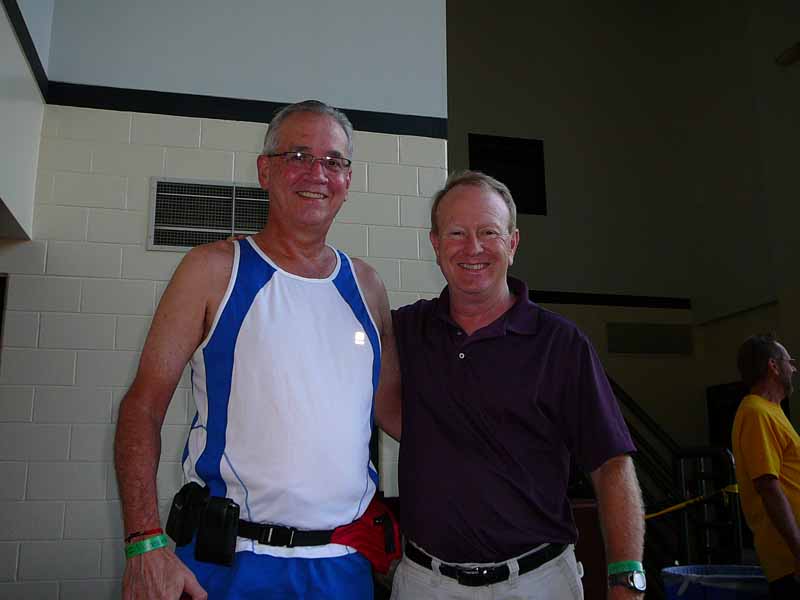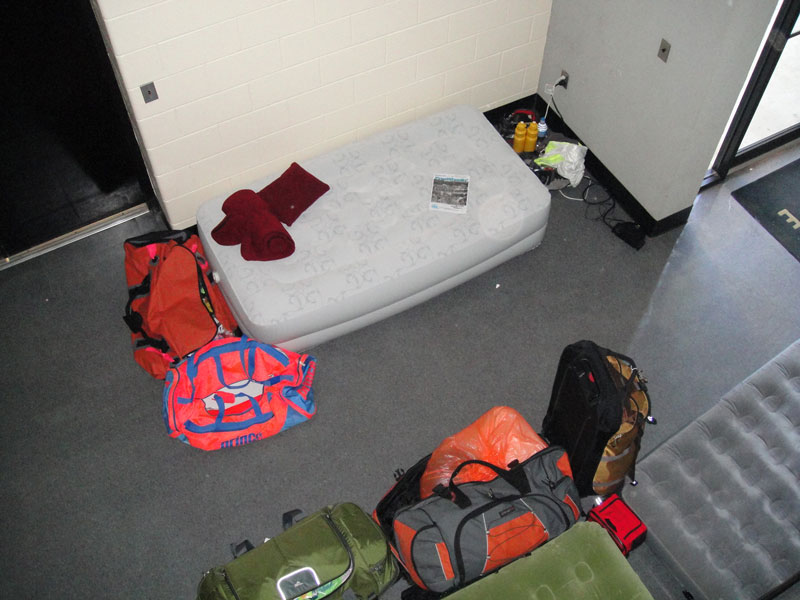 slept in the hall with a few others the first nite...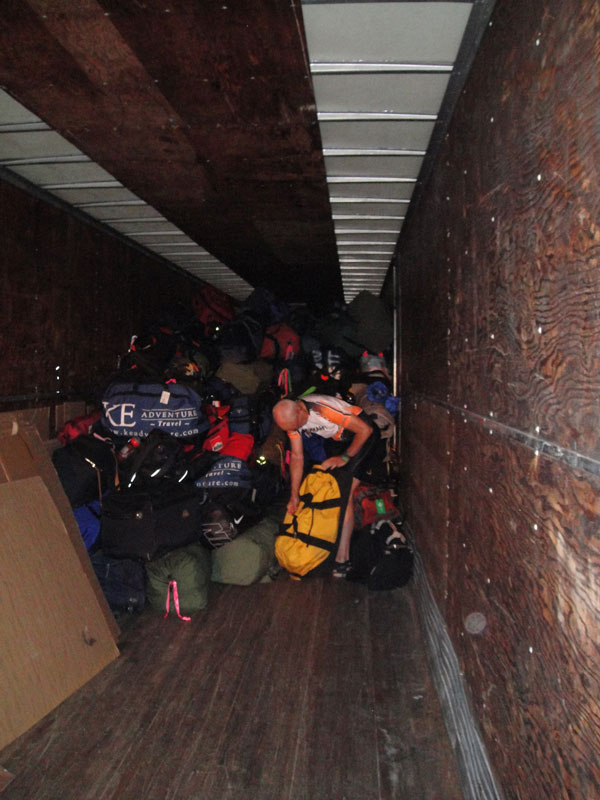 every morning, toss your luggage on the truck for delivery to the next camp site.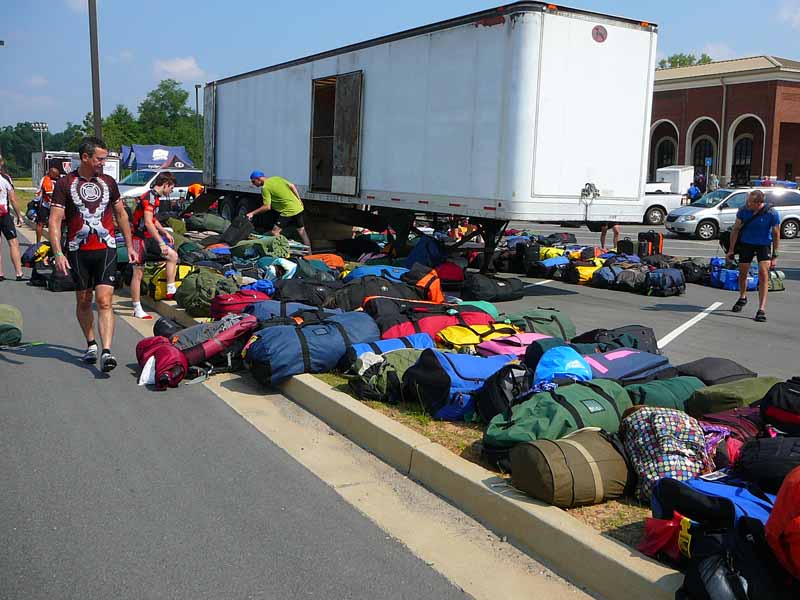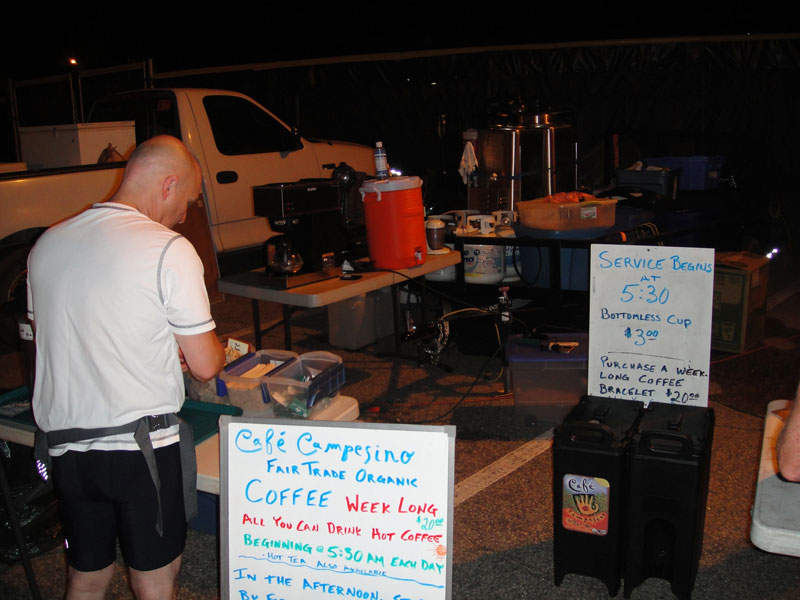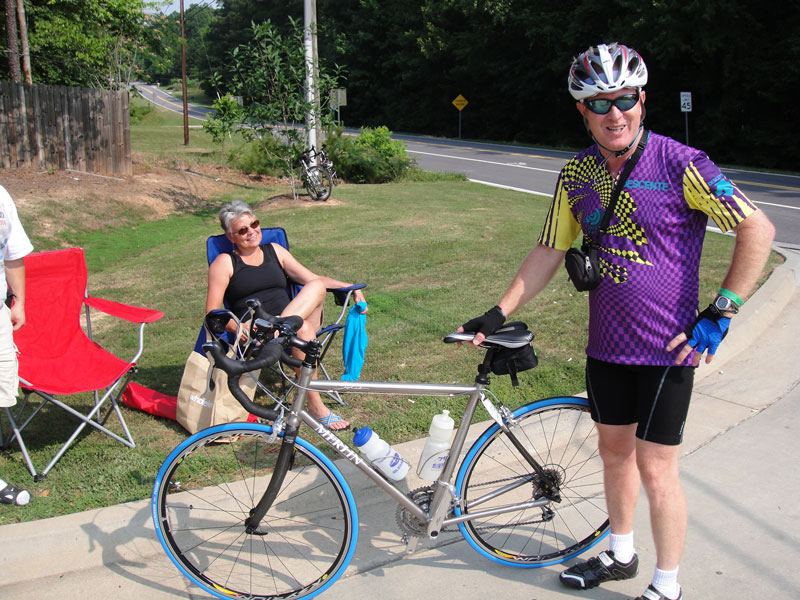 Lida at a rest stop on the first day....Chuck and his new titanium bike.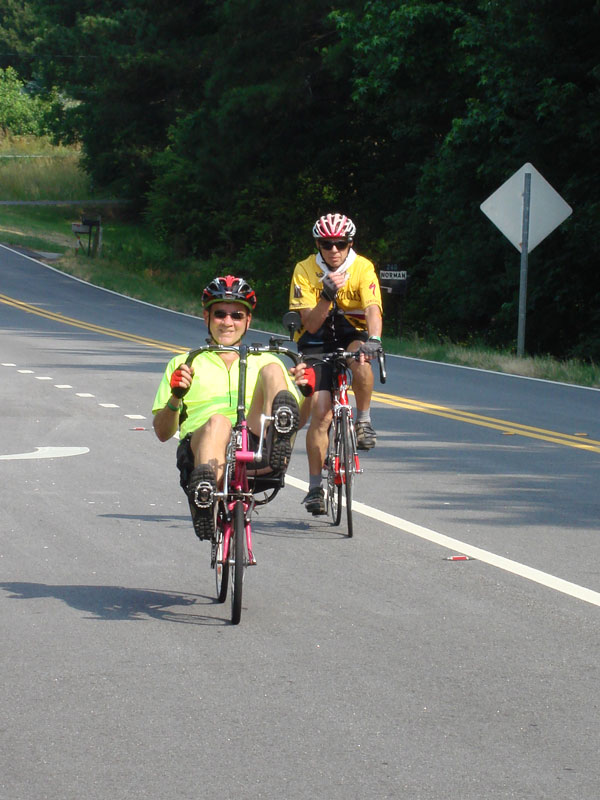 crusing in to the rest stop....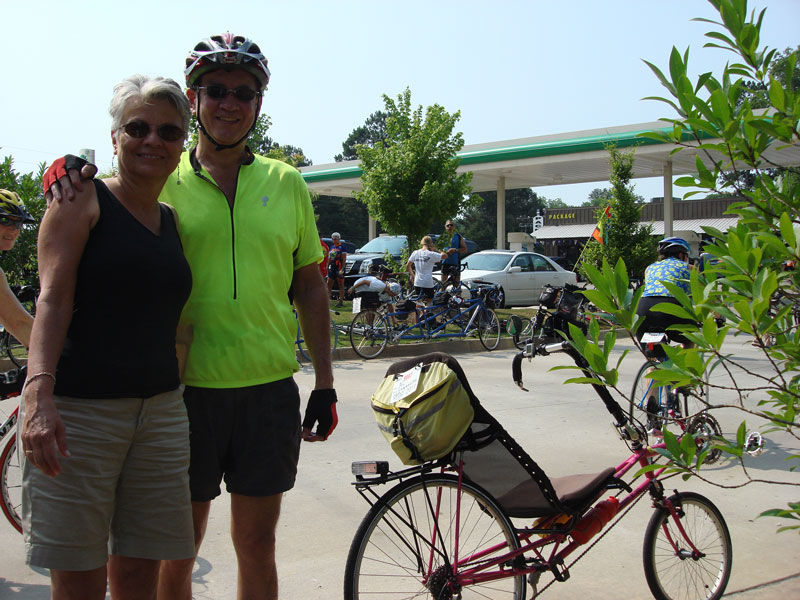 Lida brought me a water bottle to replace one that fell out somewhere along the way.....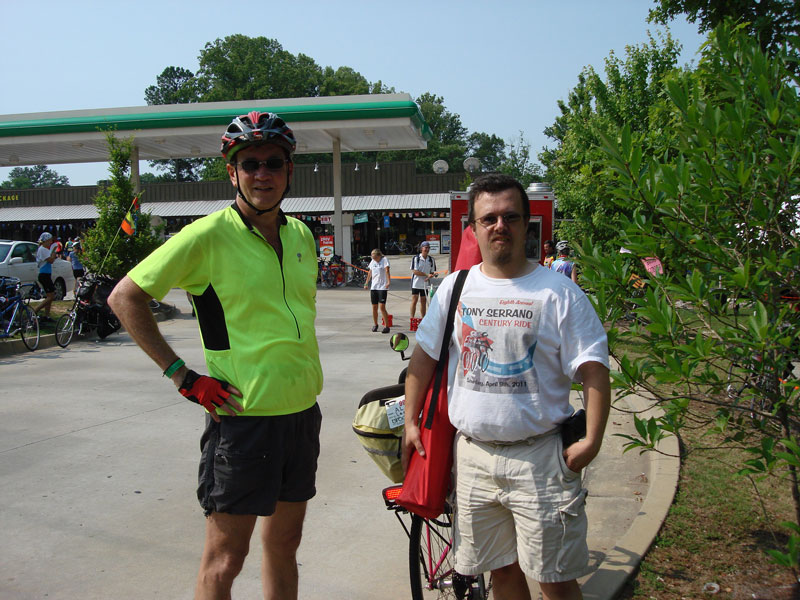 Cal brought chairs to wait in the shade....hot and hilly on day 1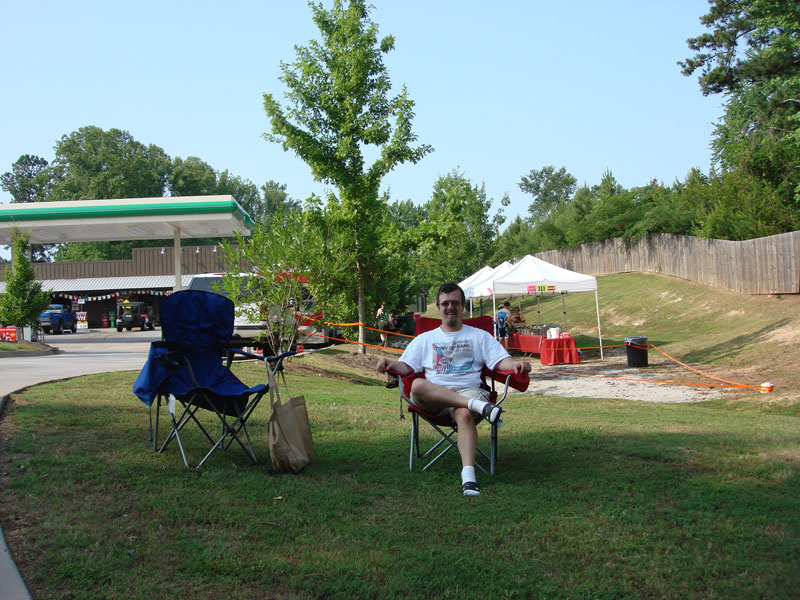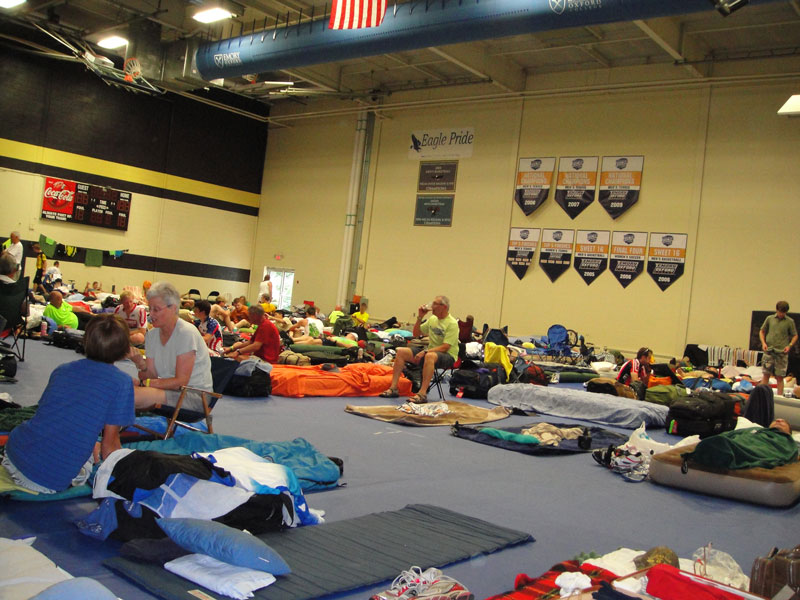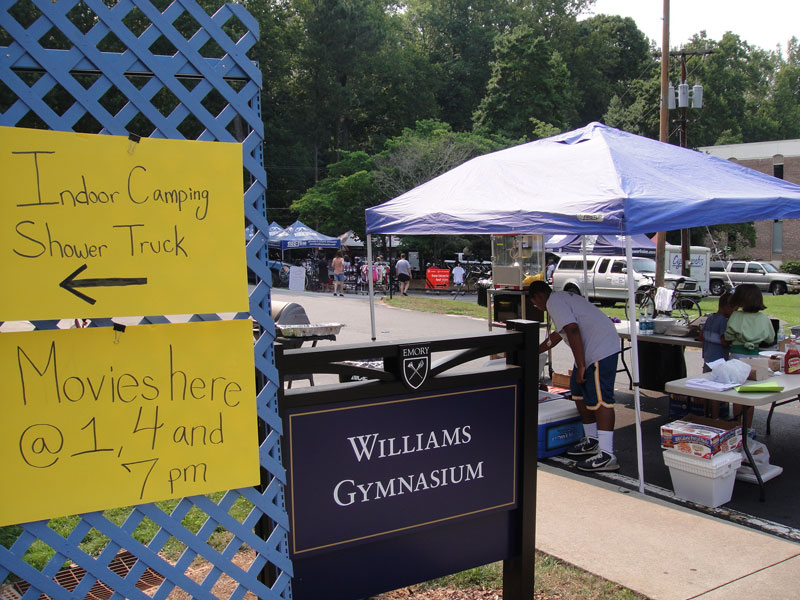 Emor at Oxford for tonite.....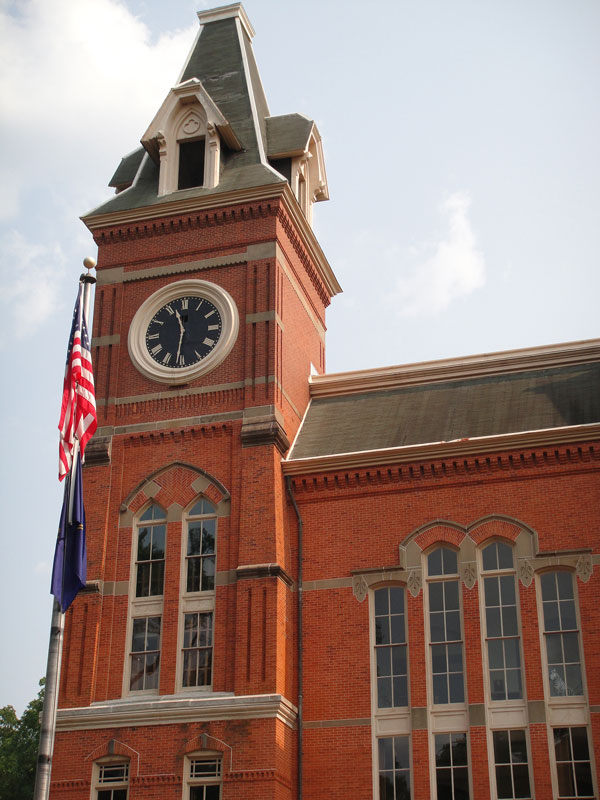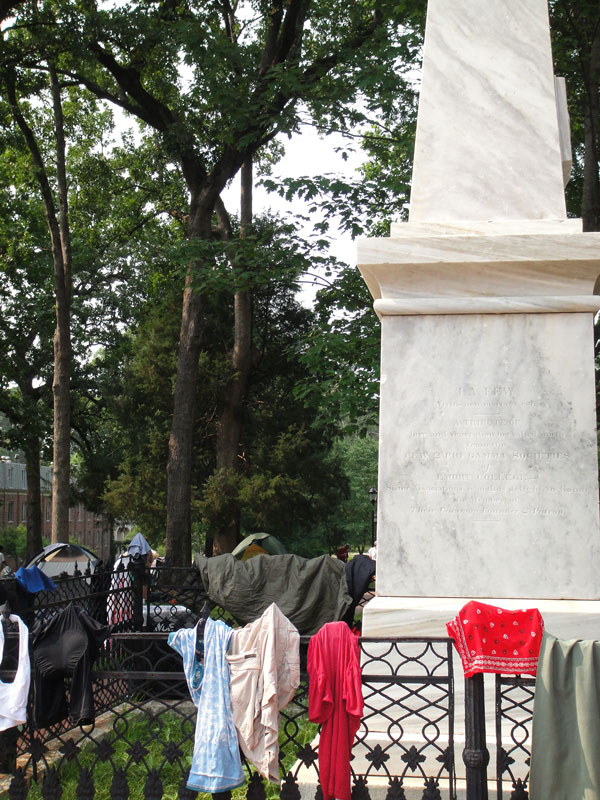 clothes line....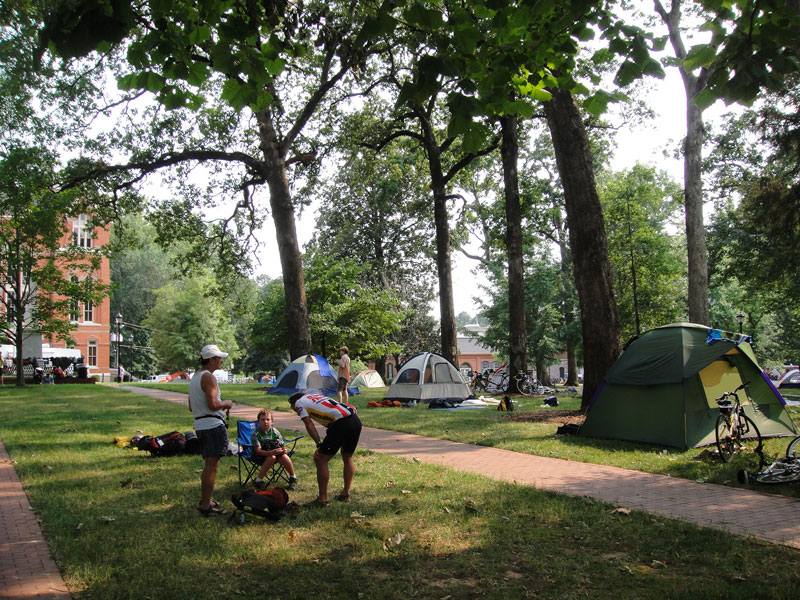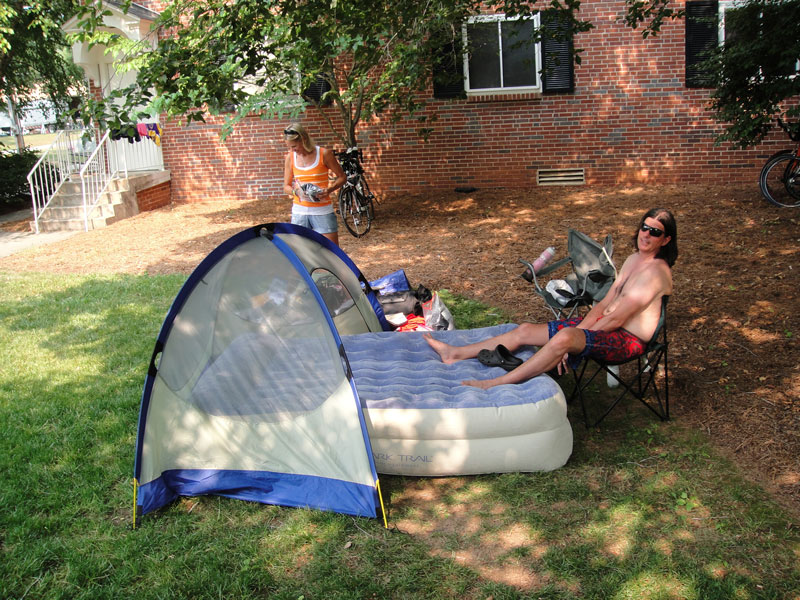 Maybe a bigger tent next time!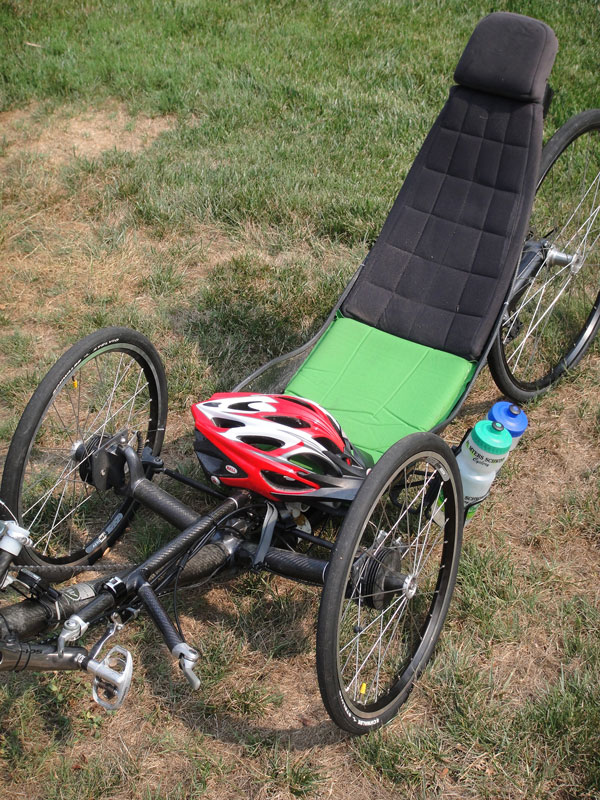 More trikes, recumbents, tandems and even 3 triples this year.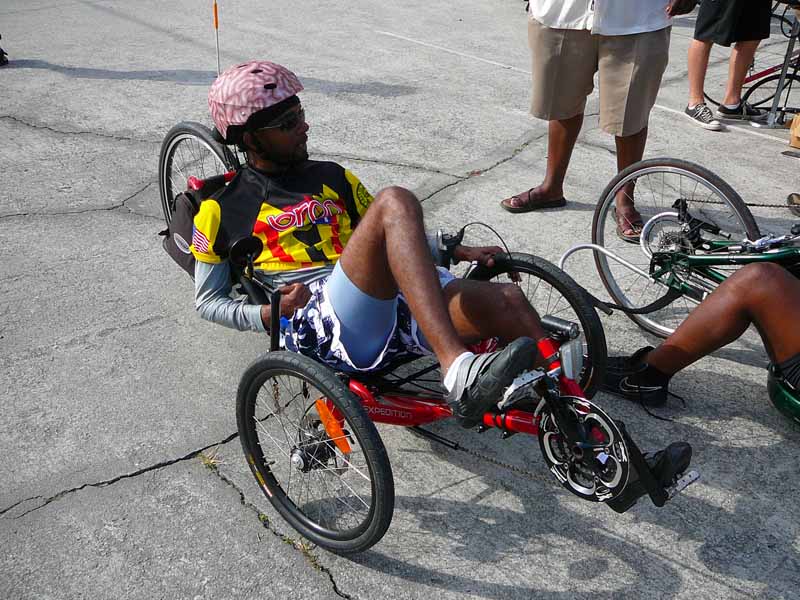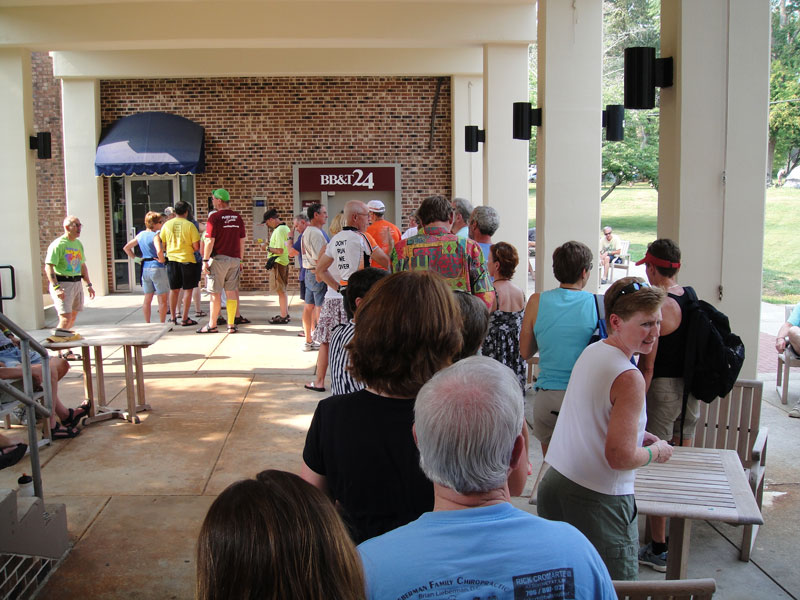 dinner line....food was really great.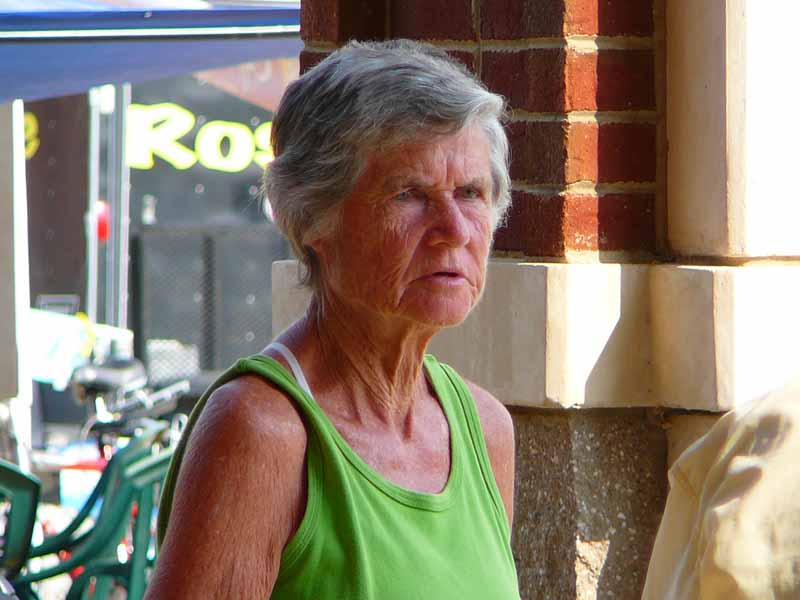 blue grass music.....on campus in the evening.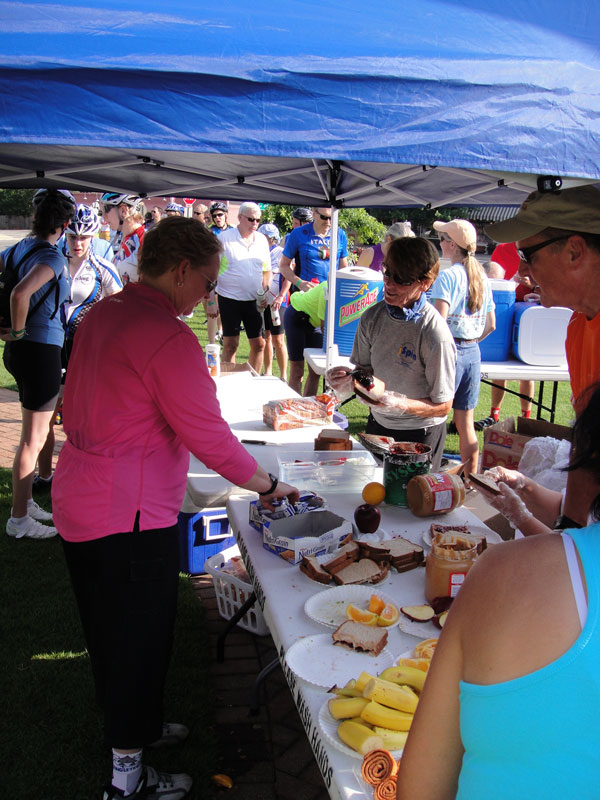 one of many rest stops every 15 mi or so. PB&J, fruit, cookies, powerade, etc.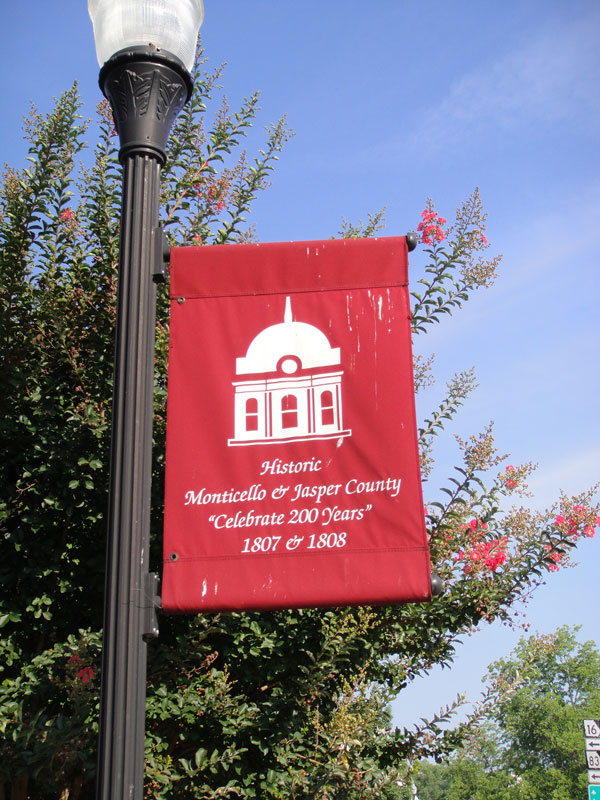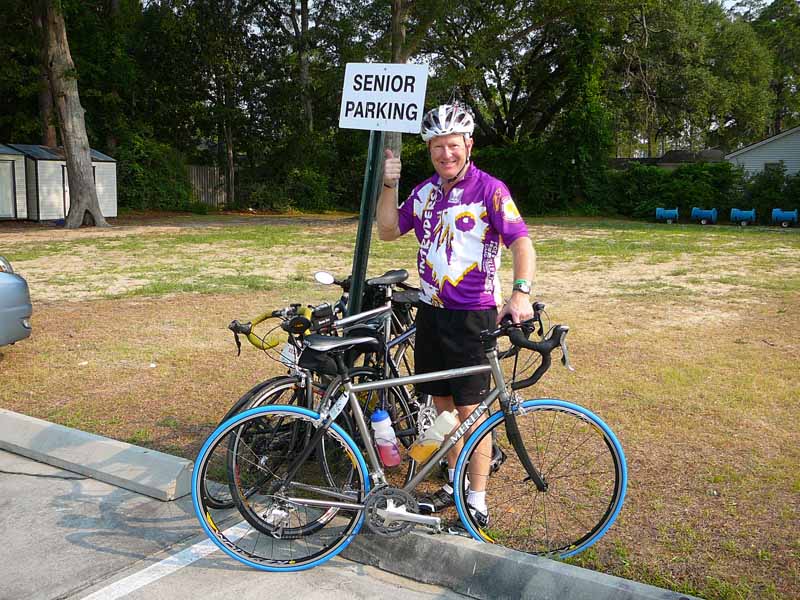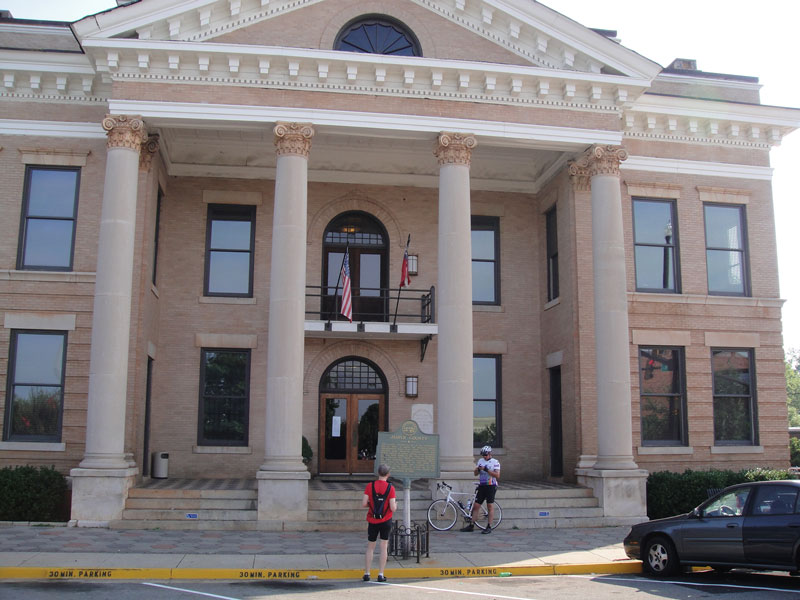 you may recoginze this courthouse from "My cousin Vinny"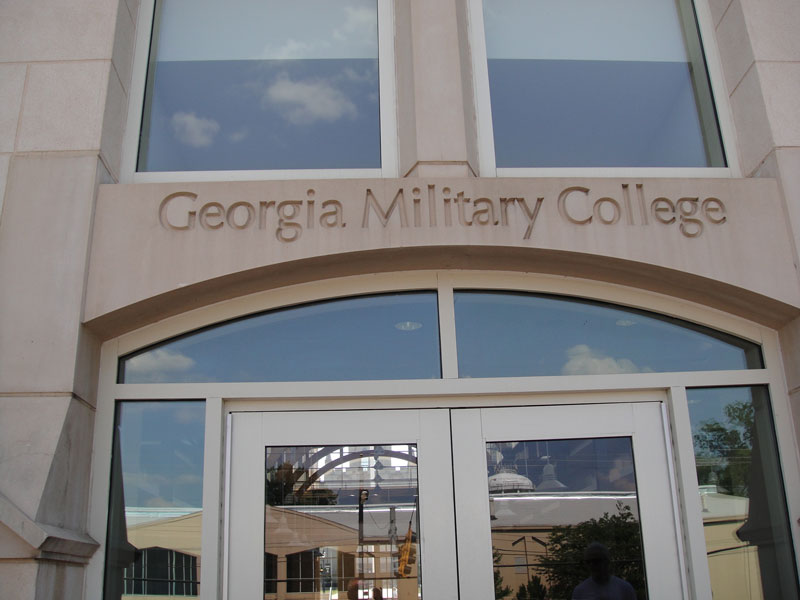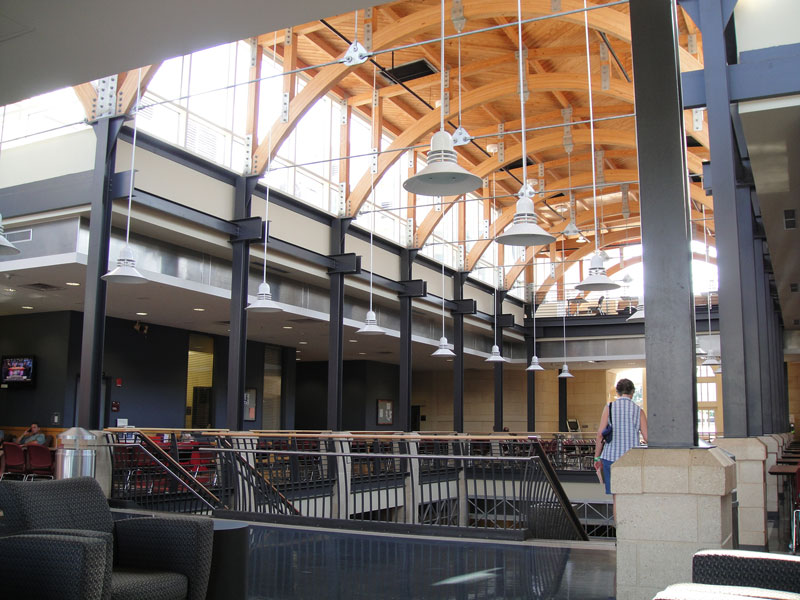 beautiful building and another nice meal here in the dining room downstairs.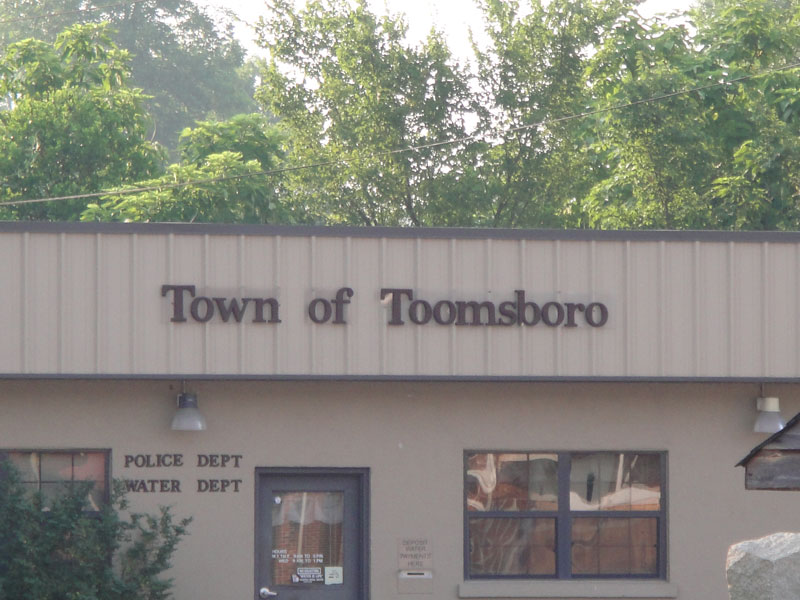 Rest stop at one of the may small towns along the way.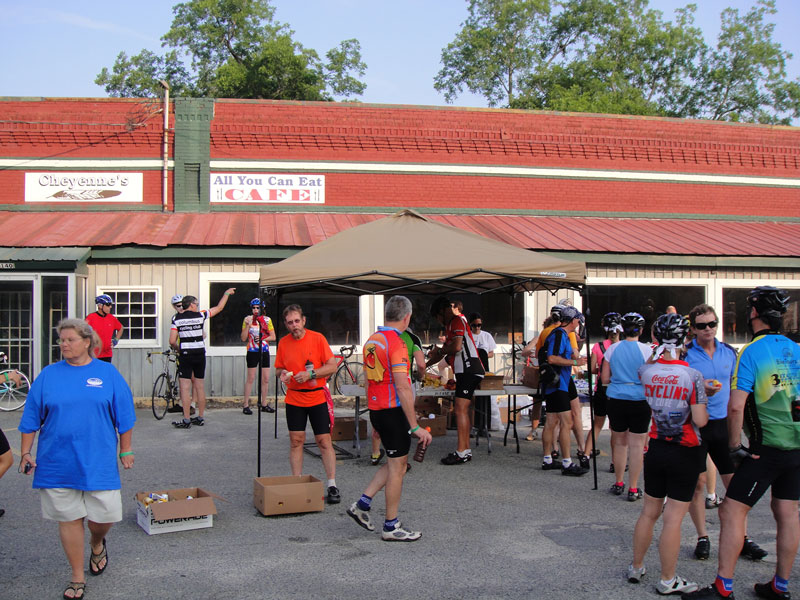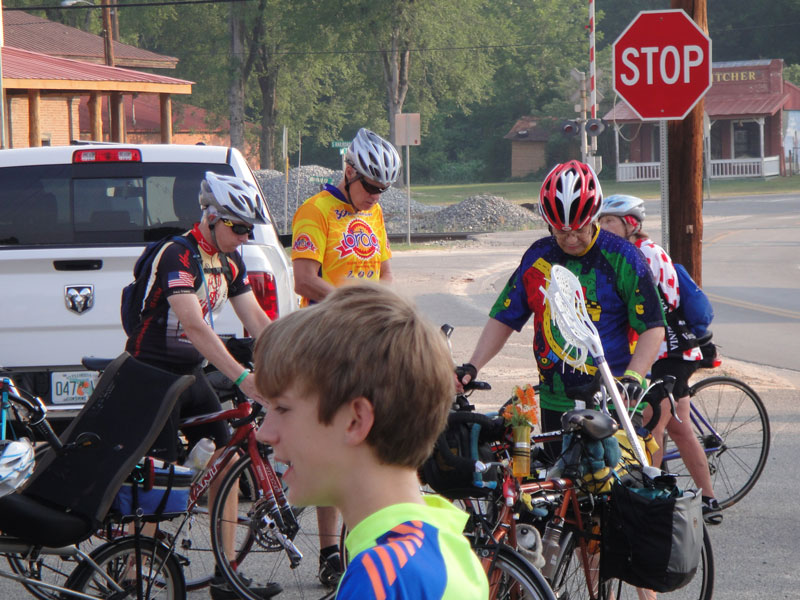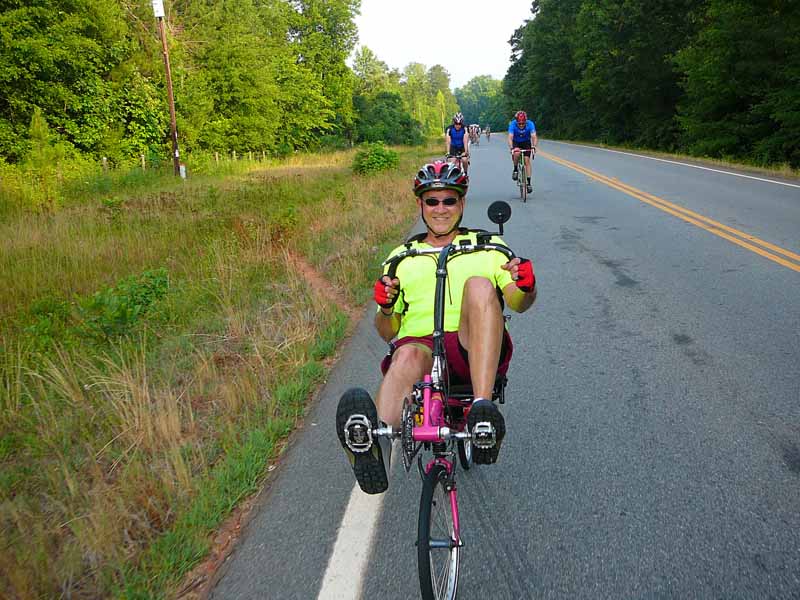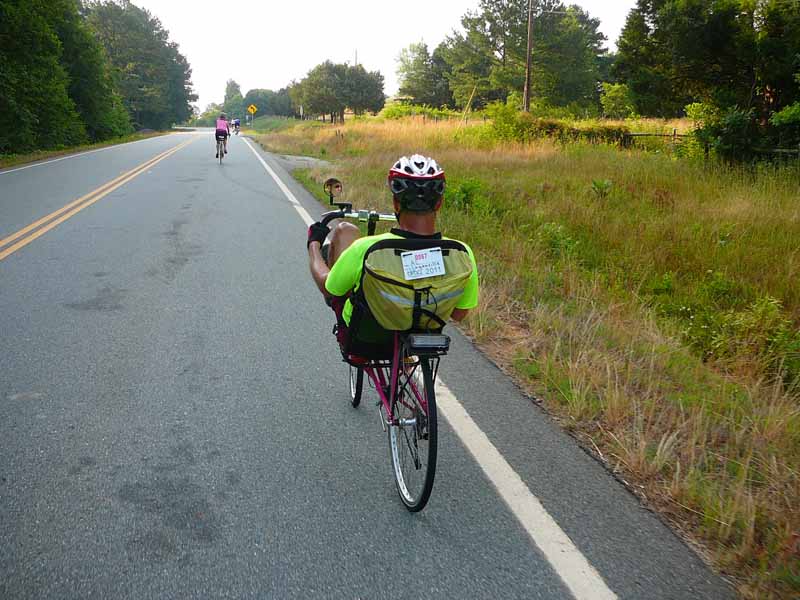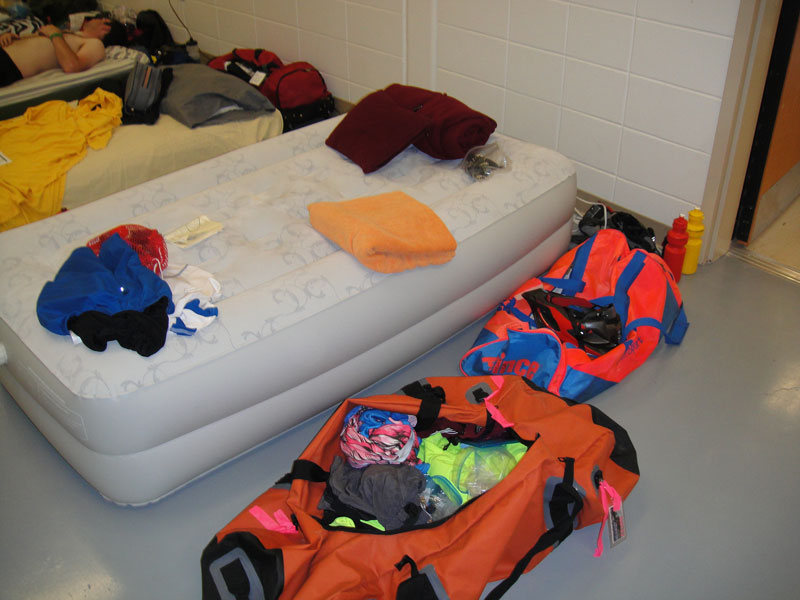 another nite on the floor.....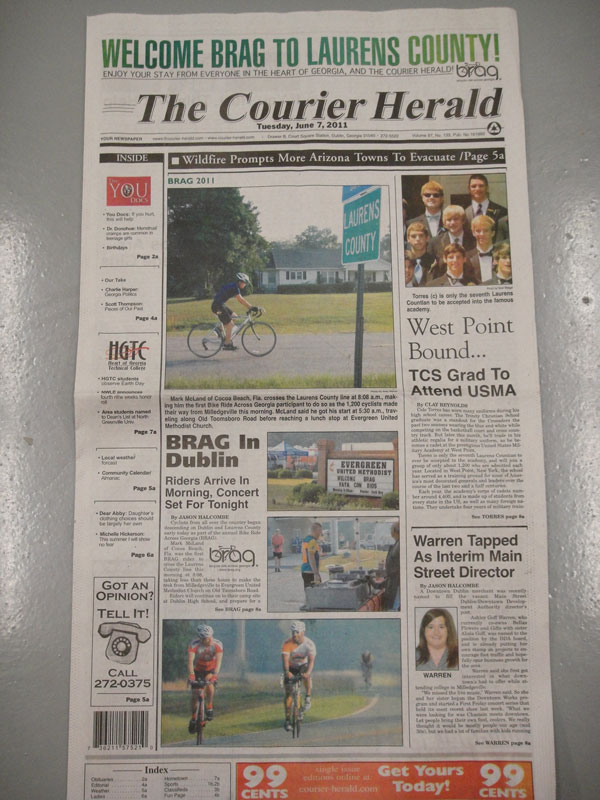 Dublin welcomes us...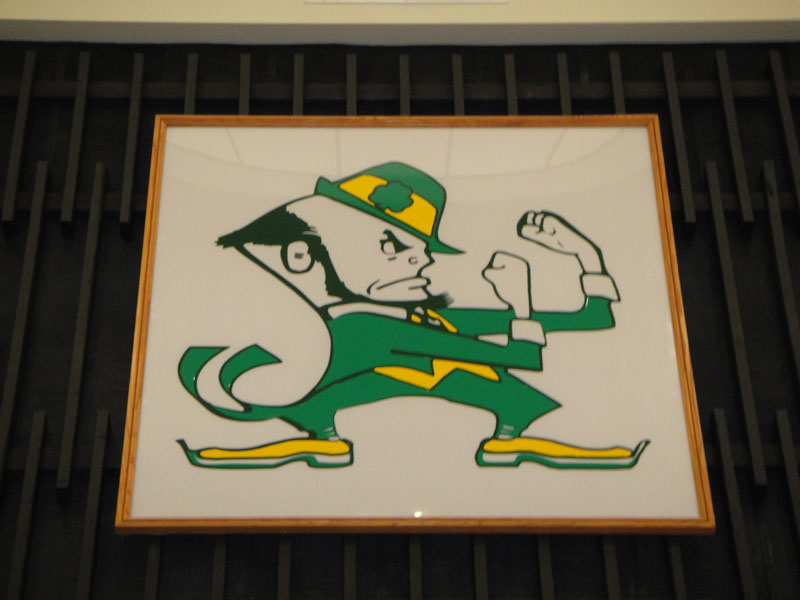 This group is a perennial...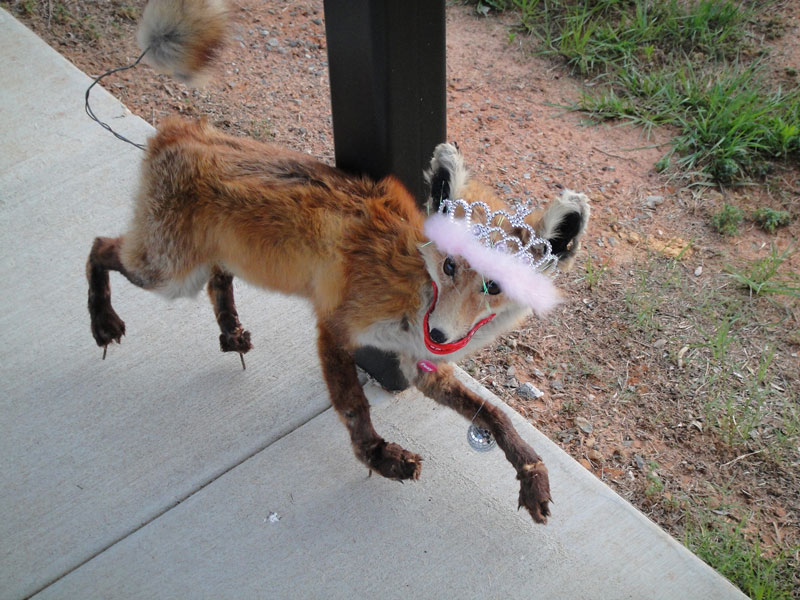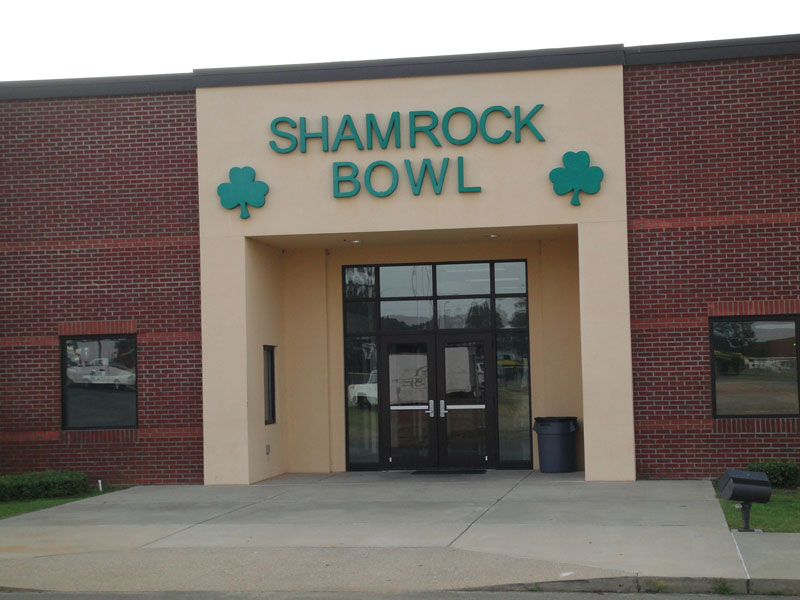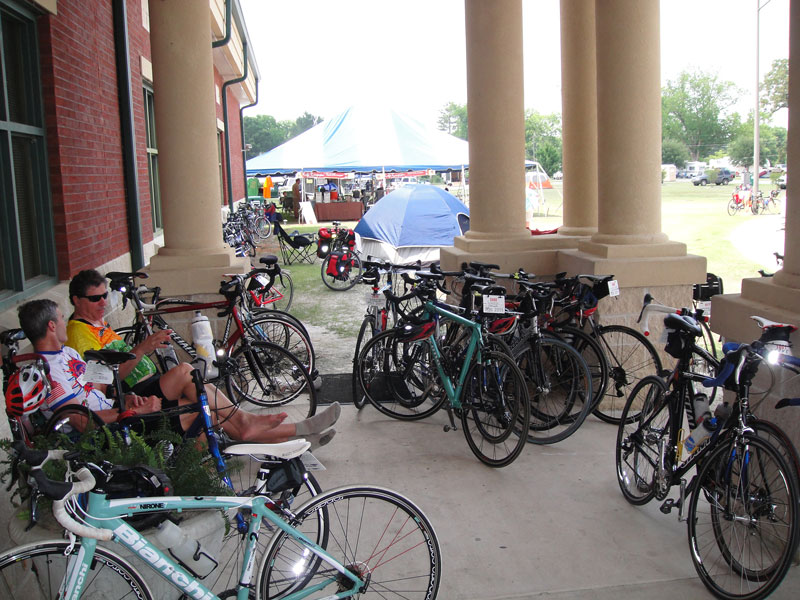 cell phones and extension cords everywhere.......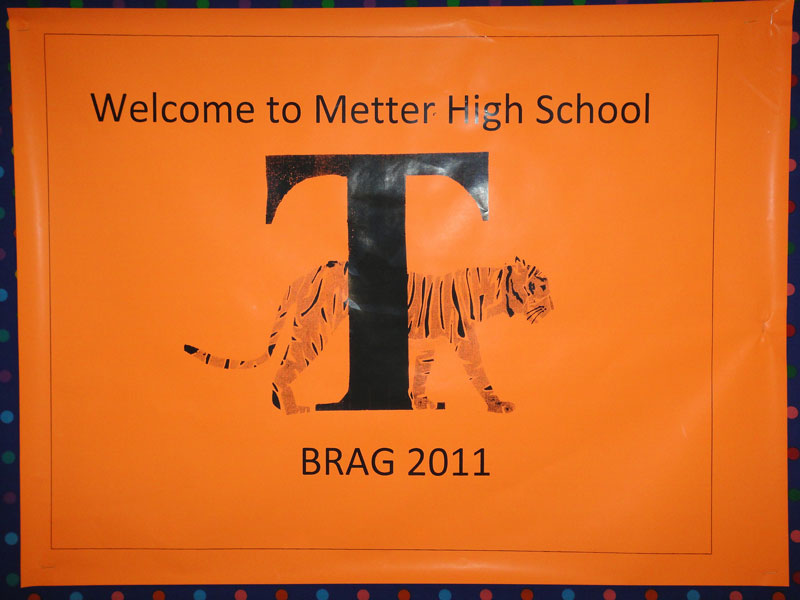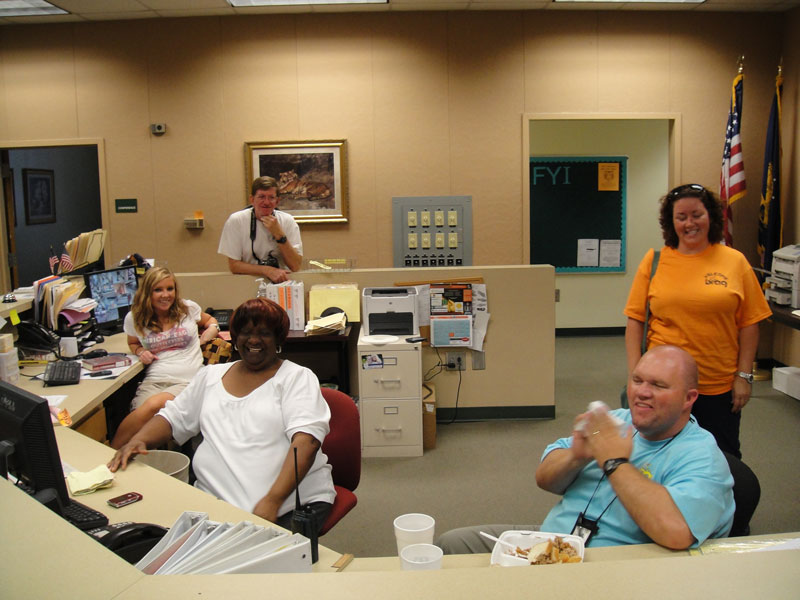 The Metter school administrators are the best. John (in blue) was there day and nite making announcements
on the PA and helping riders with anything they needed (their slogan is "it's better in metter")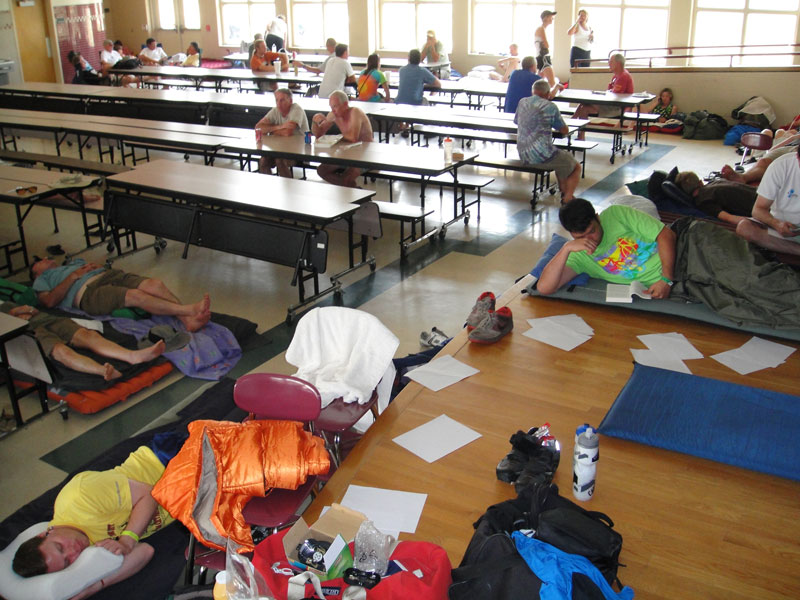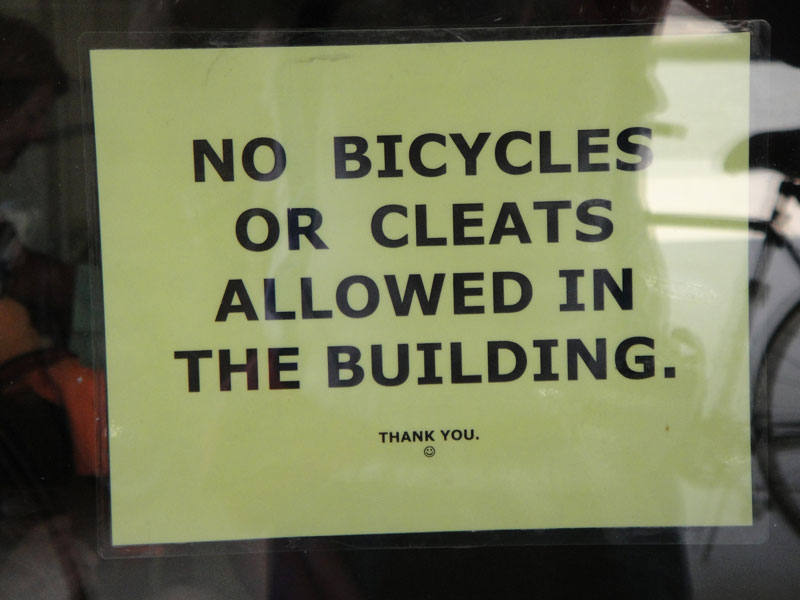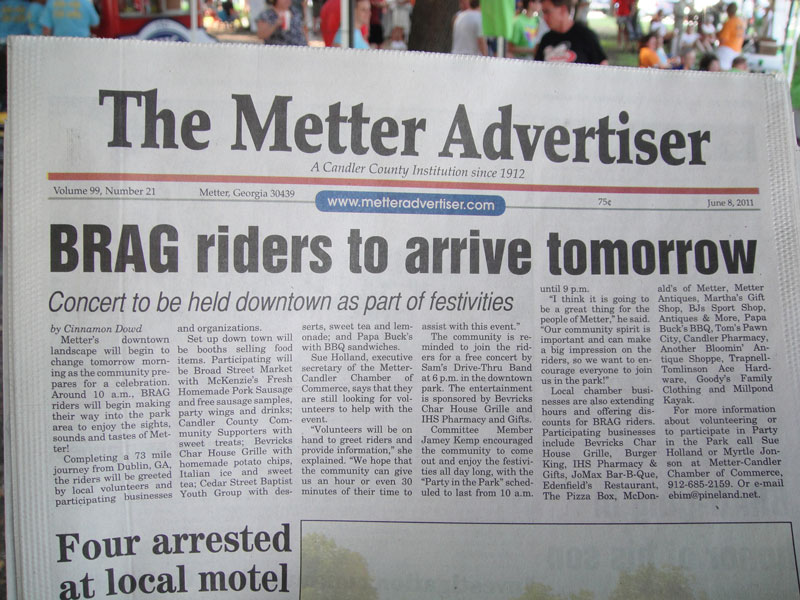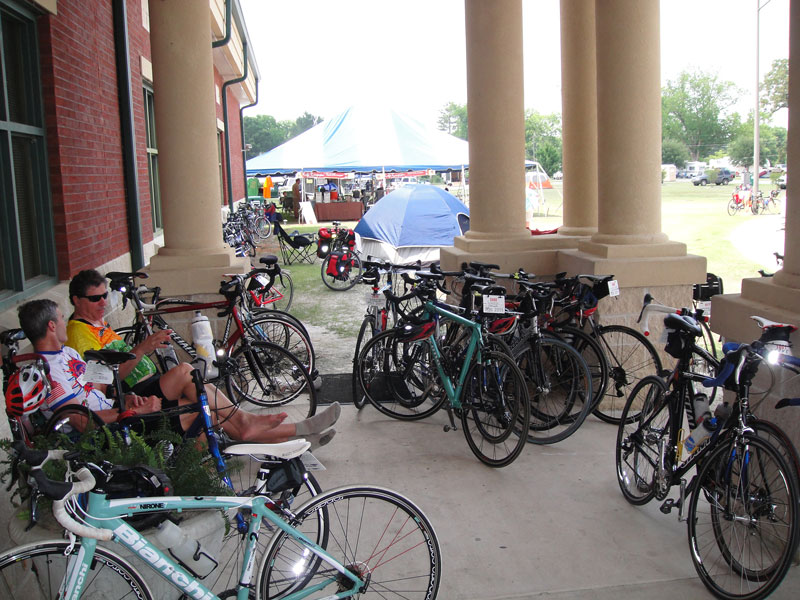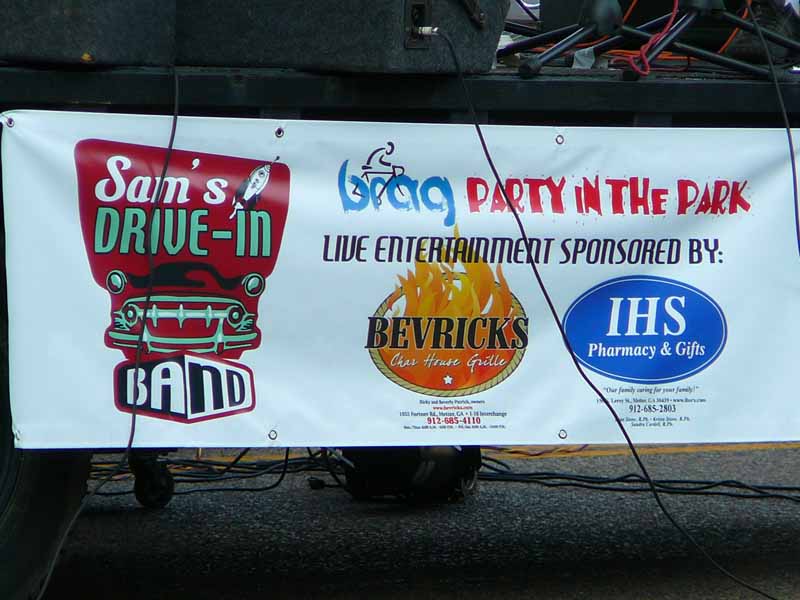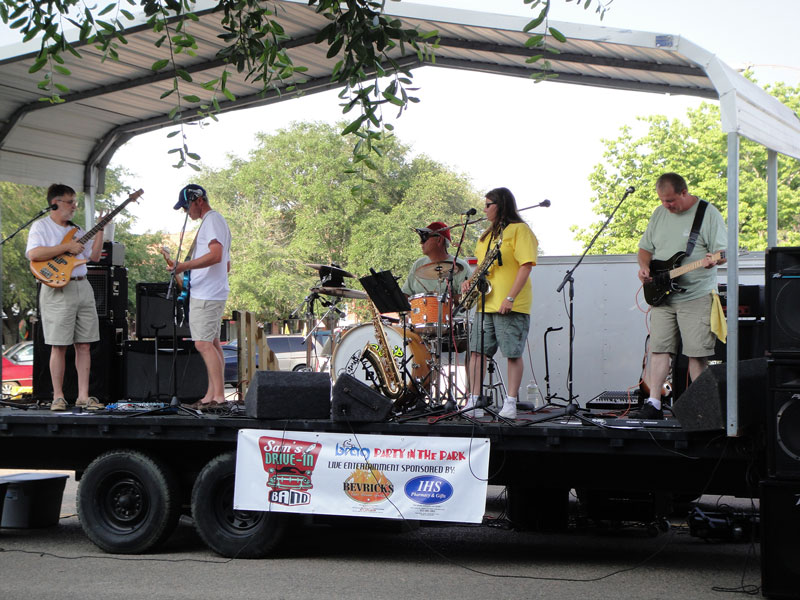 Music, food, entertainment downtown in the square in Metter.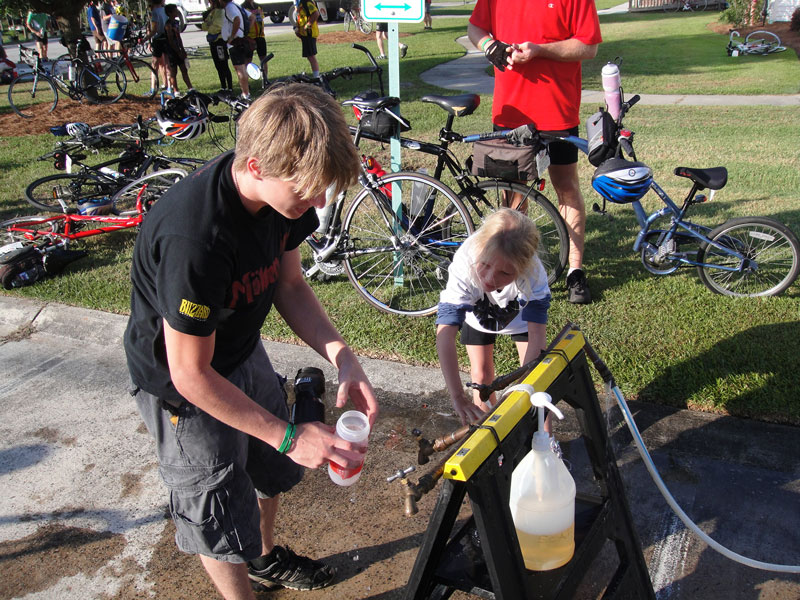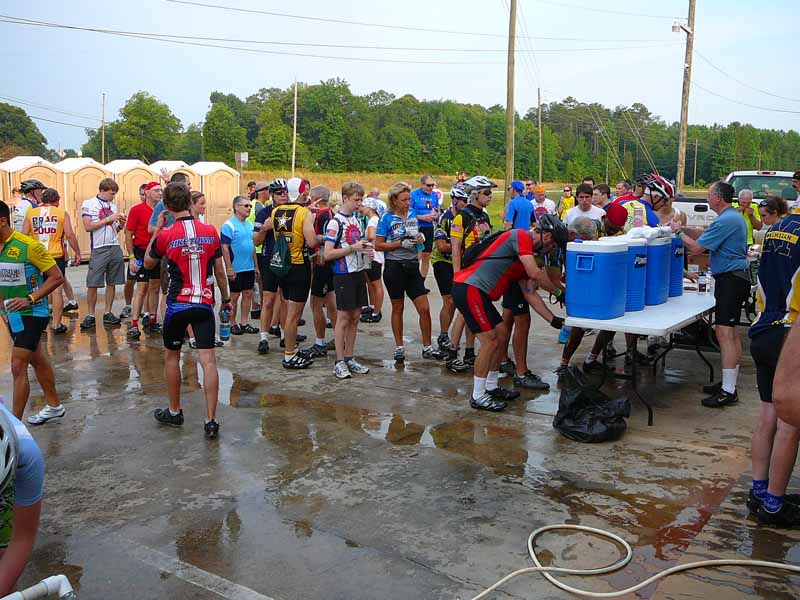 If you prefer hotels, Brother John will haul your luggage between the hotel and camp.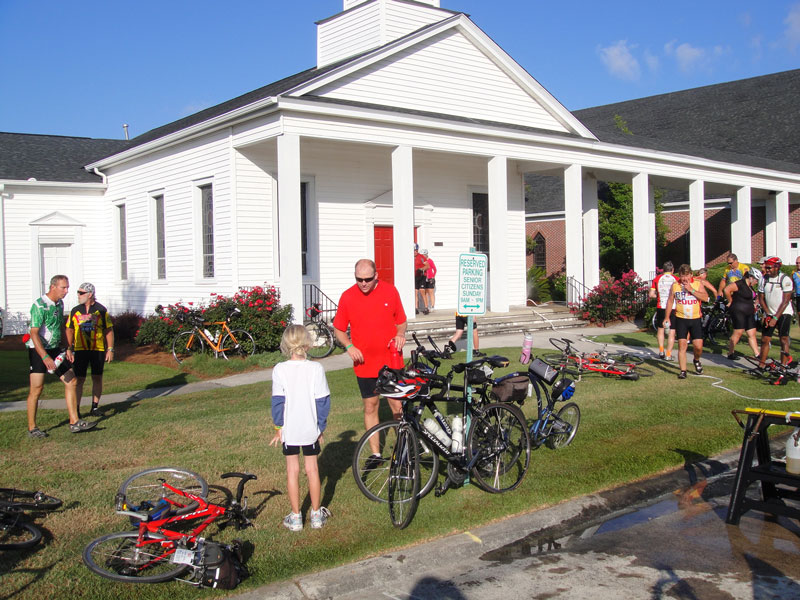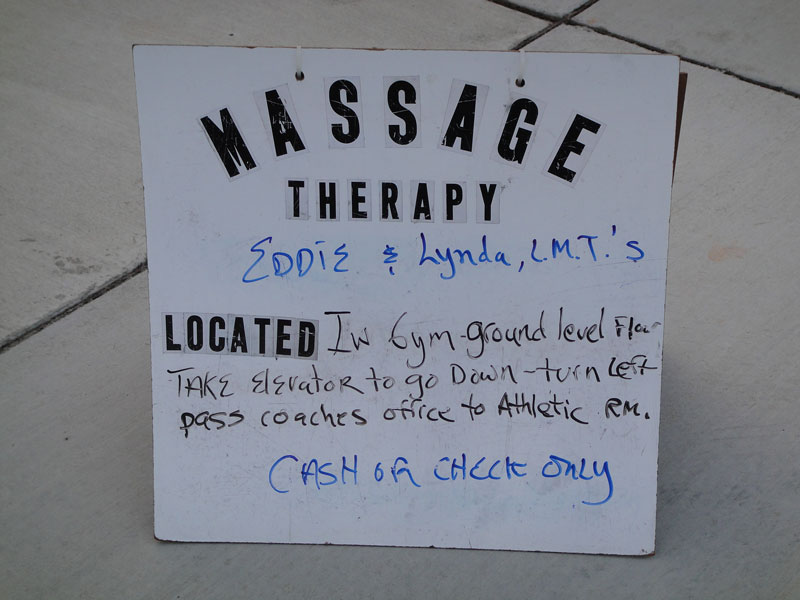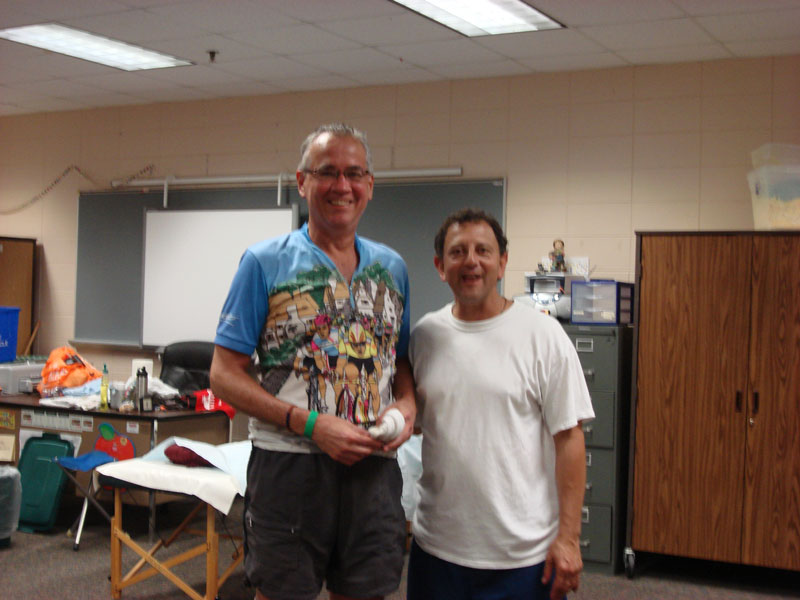 Eddy has been on this ride almost as long as I have. He started about 18 years ago and his team or massage therapists
has been supporting the the riders every since.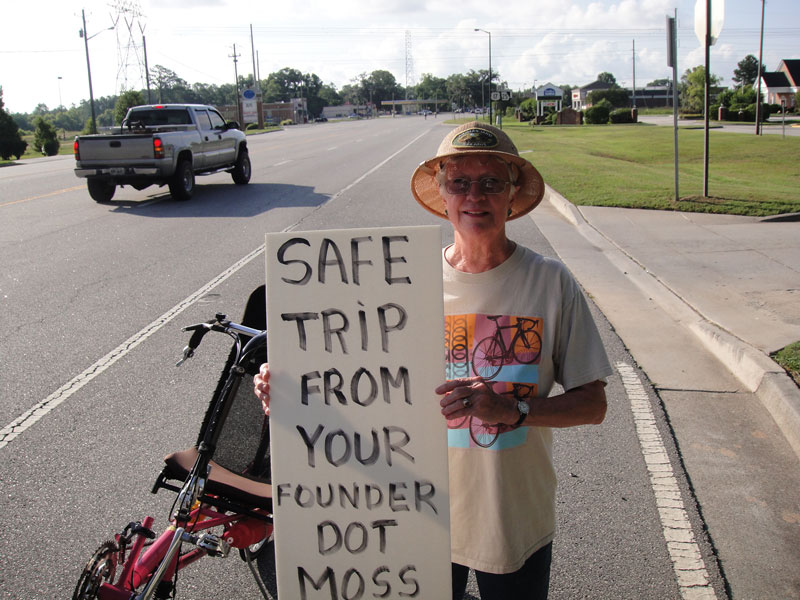 Dot started this whole thing in 1980. It was called GASBE then. She lives in the Savannah area and is still riding.
She came out to wish the riders well.