Return to Other hobbies page
---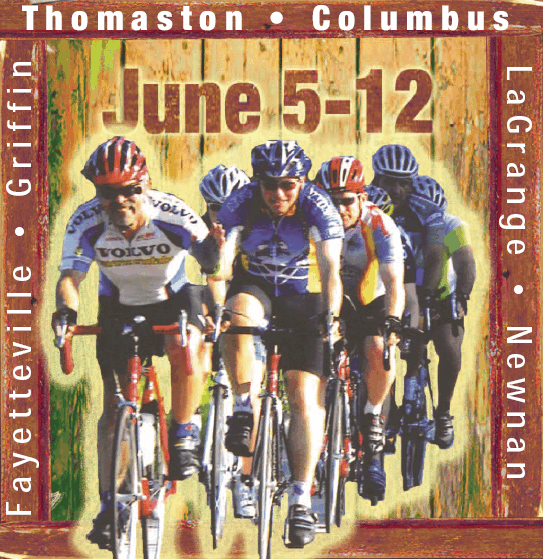 Click on the MAP below to go to the offical BRAG
web page for more information about the ride.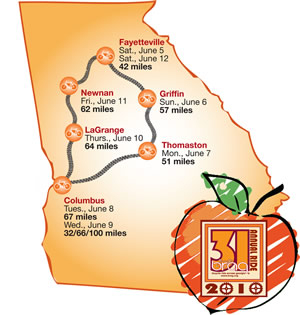 Here are some pictures from BRAG 2010
in random order...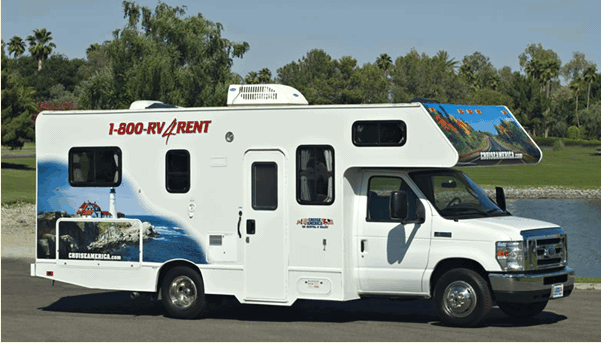 RV this year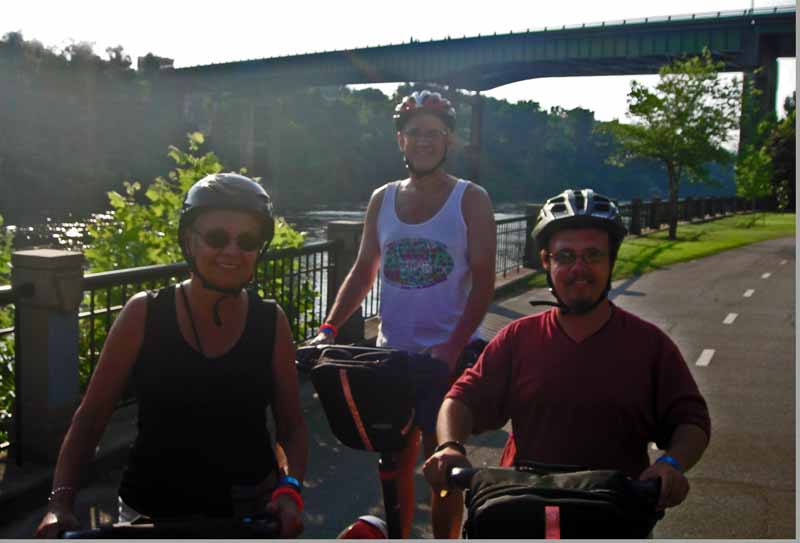 Segway tour in Columbus on the Chattahoochee River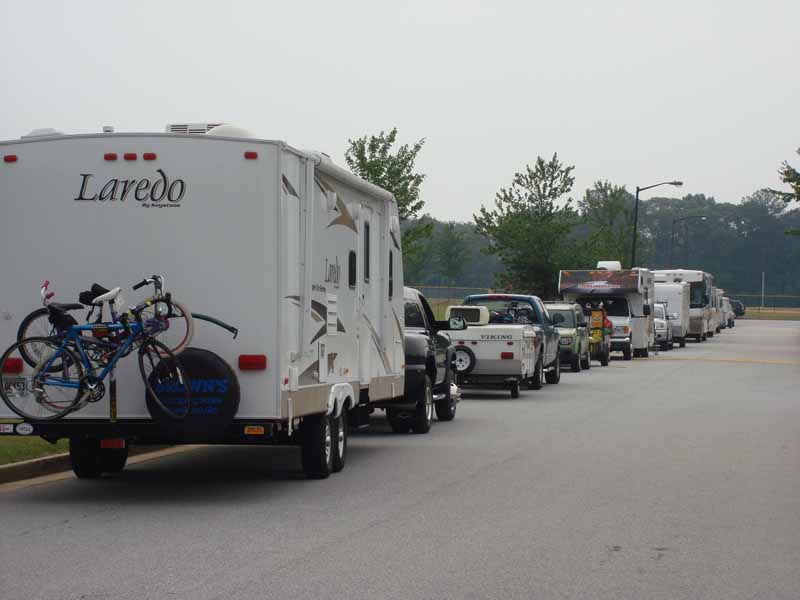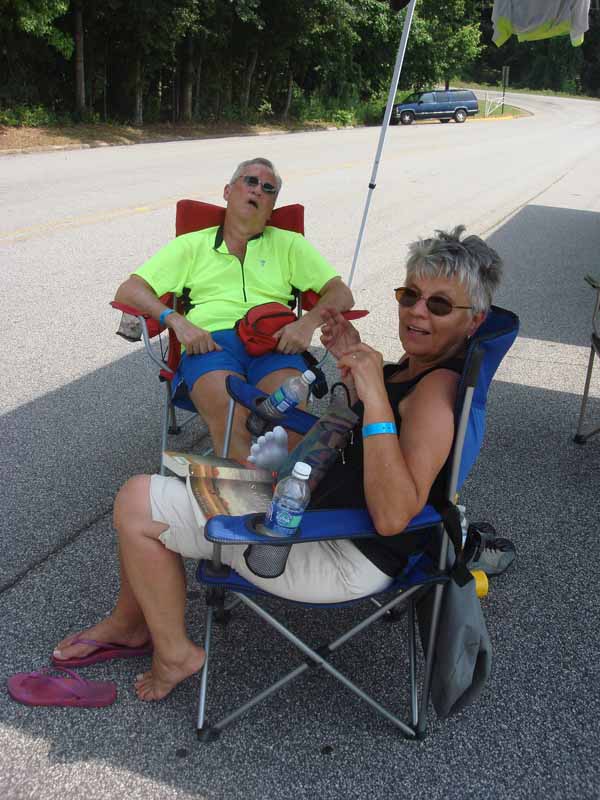 Mandatory afternoon nap....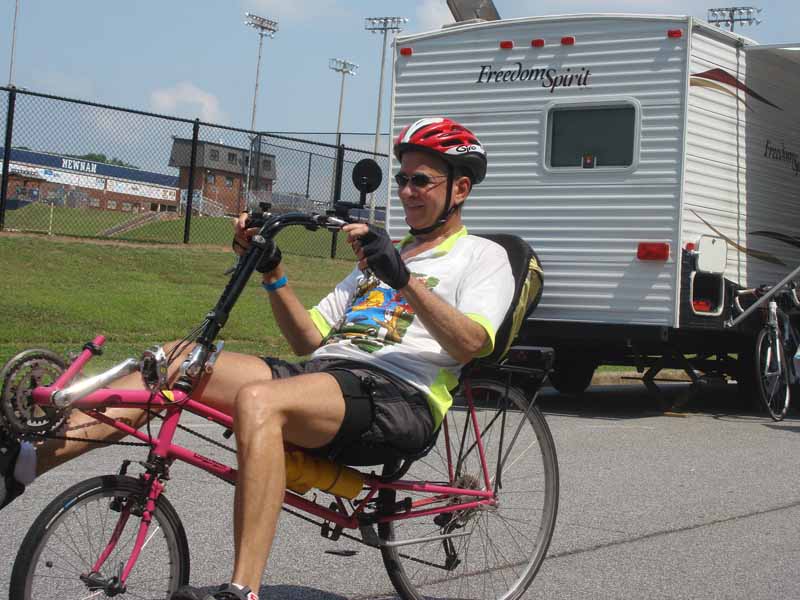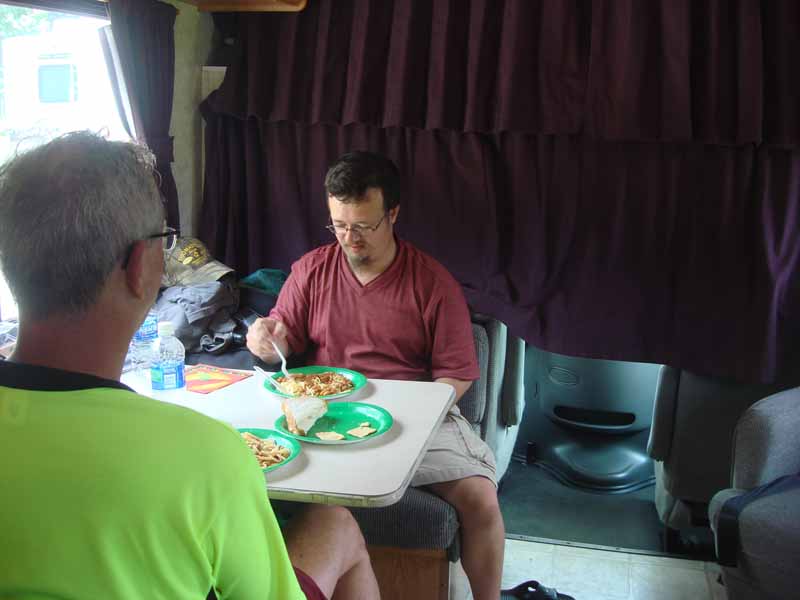 Cal cooked spaghetti one nite...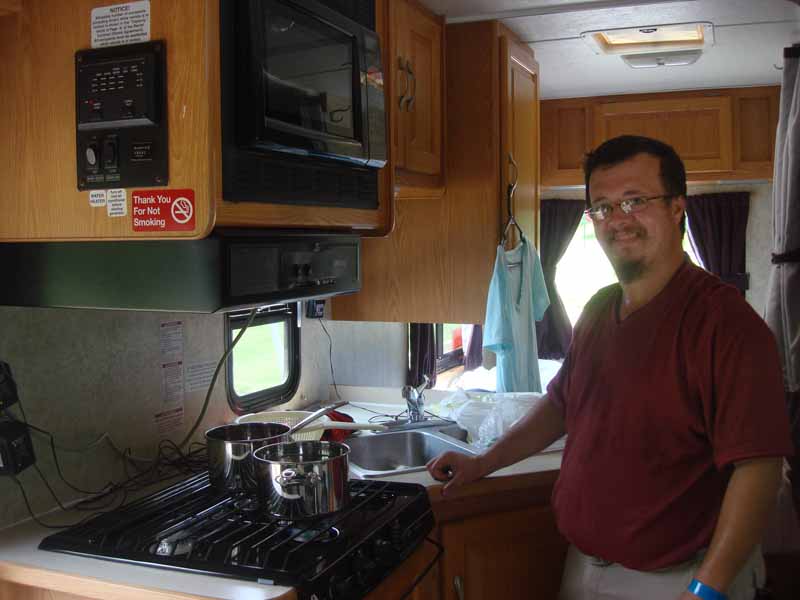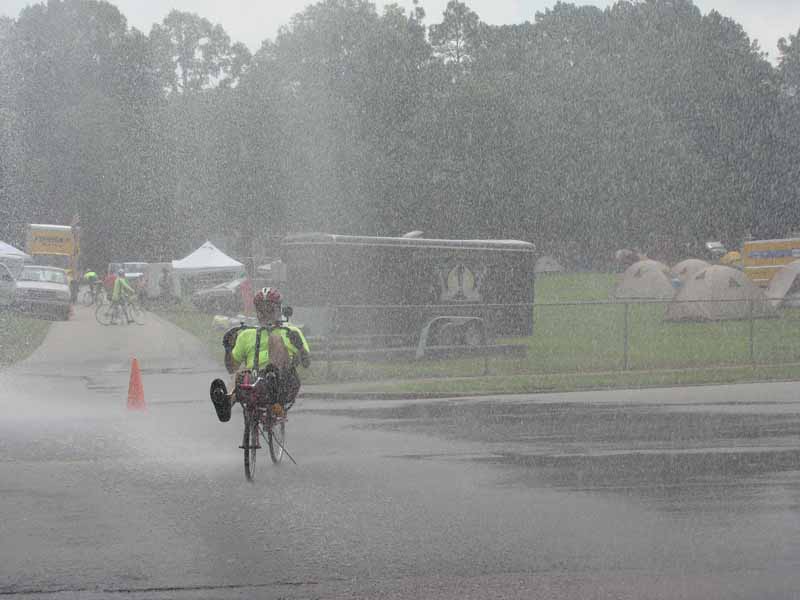 Fire truck provided relief from the heat.
No rain this year, temps in the 90s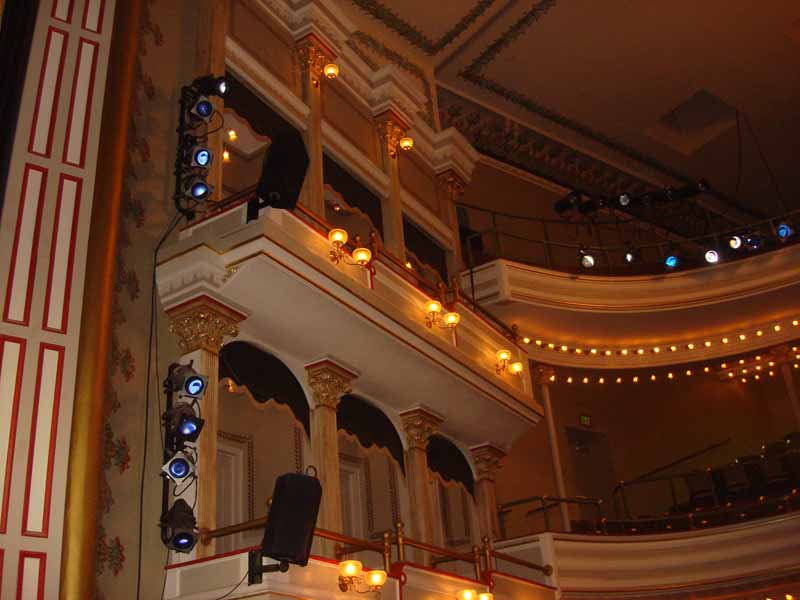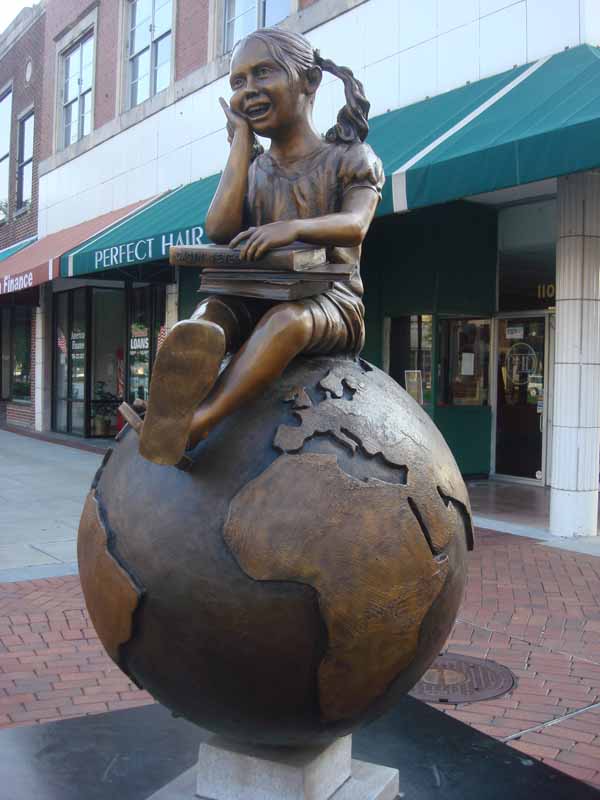 One of many artworks in downtown Columbus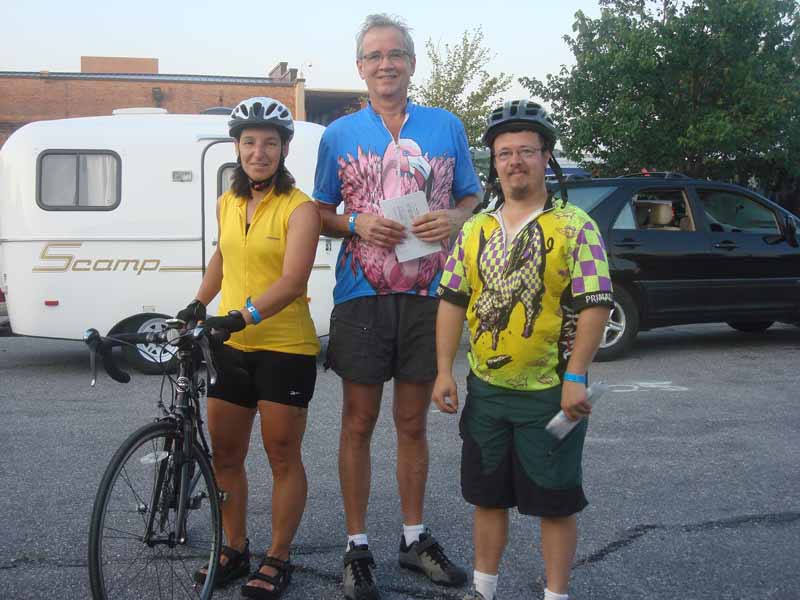 Wanda, one of our RV neighbors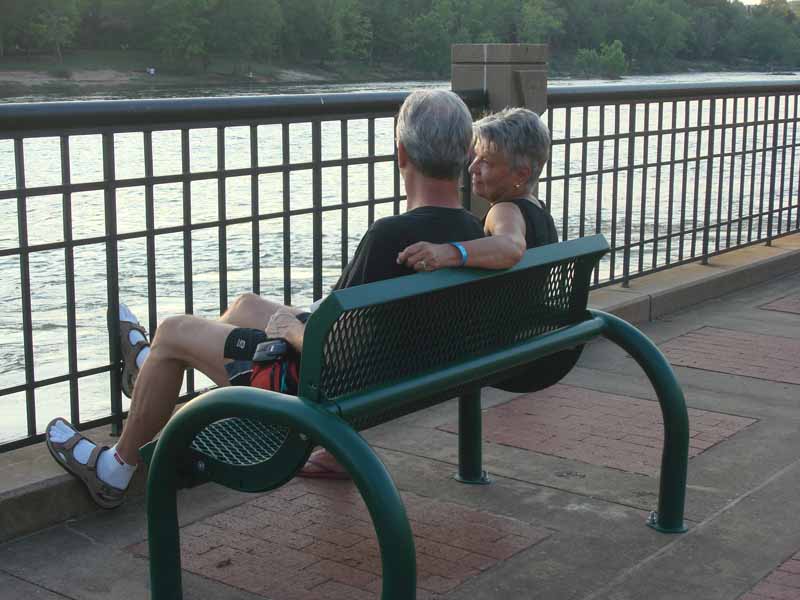 On the river...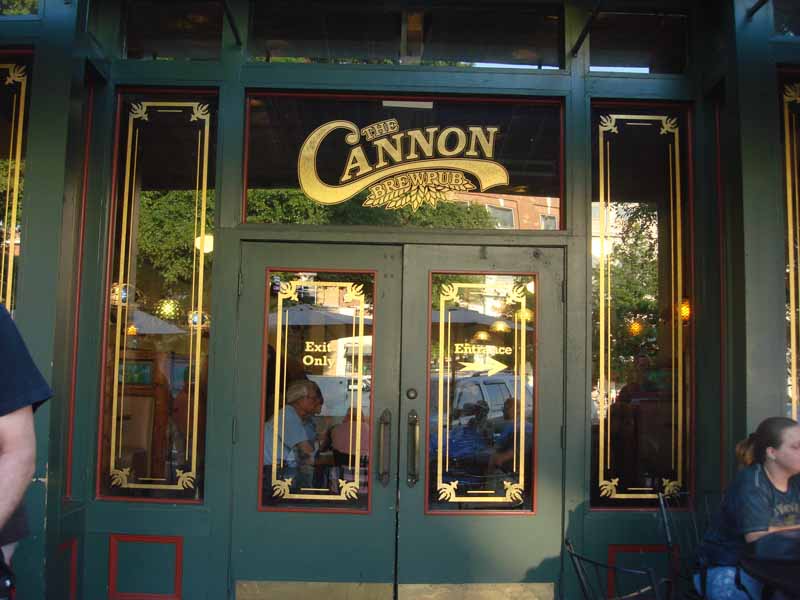 Great food....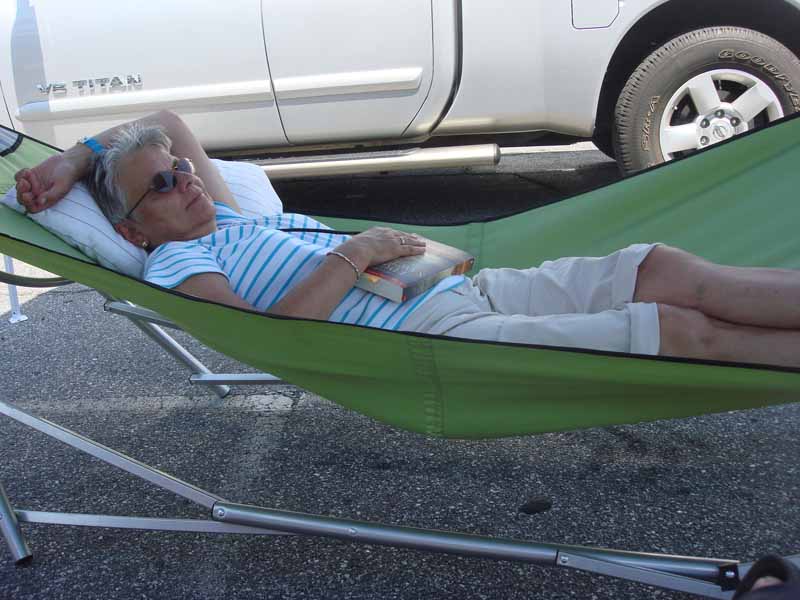 Lida's retirement gift from her brother got a good workout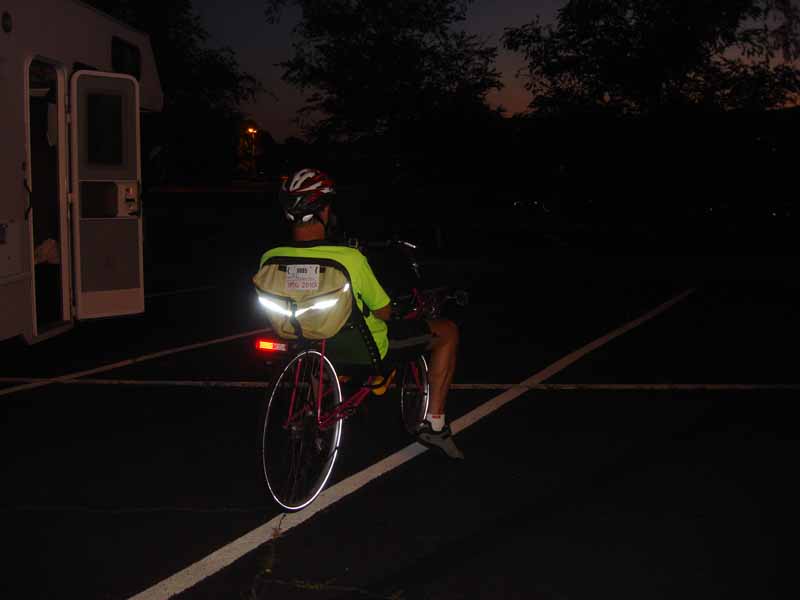 Early start for the long day (67 mi)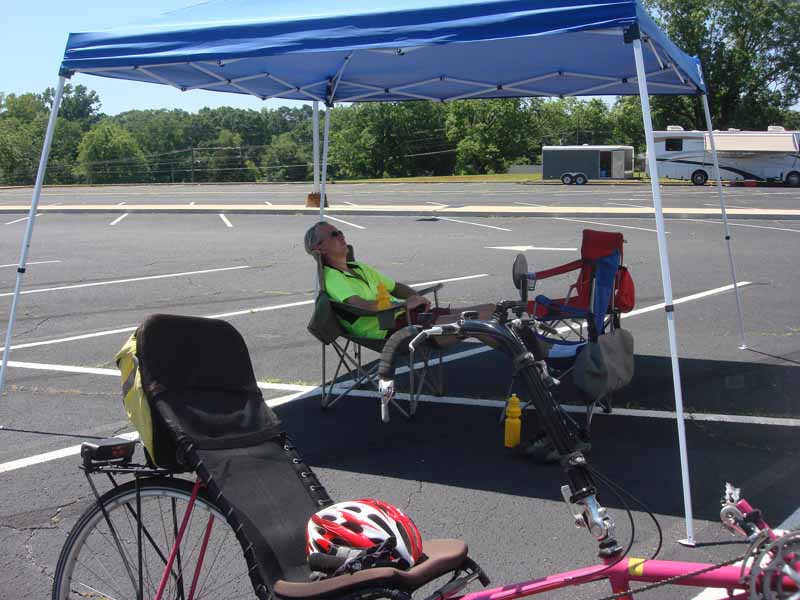 Canopy was great...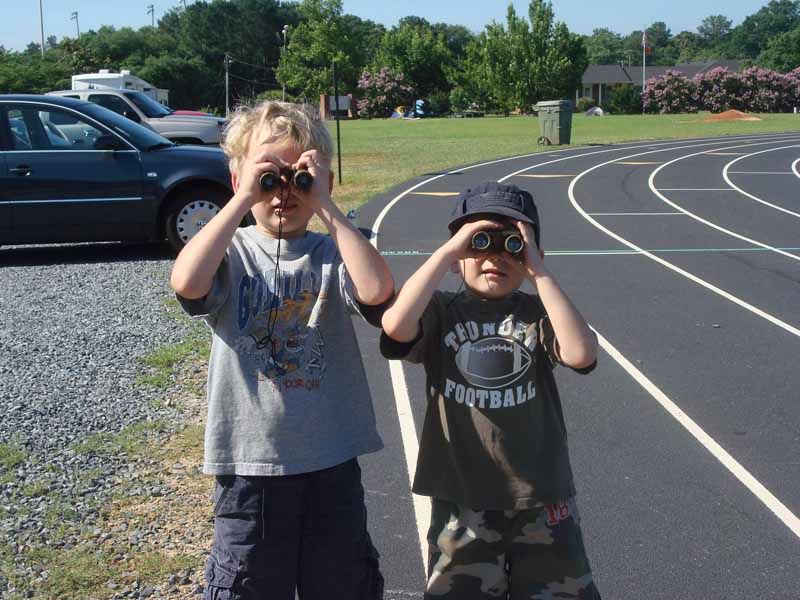 Not sure who they are looking at....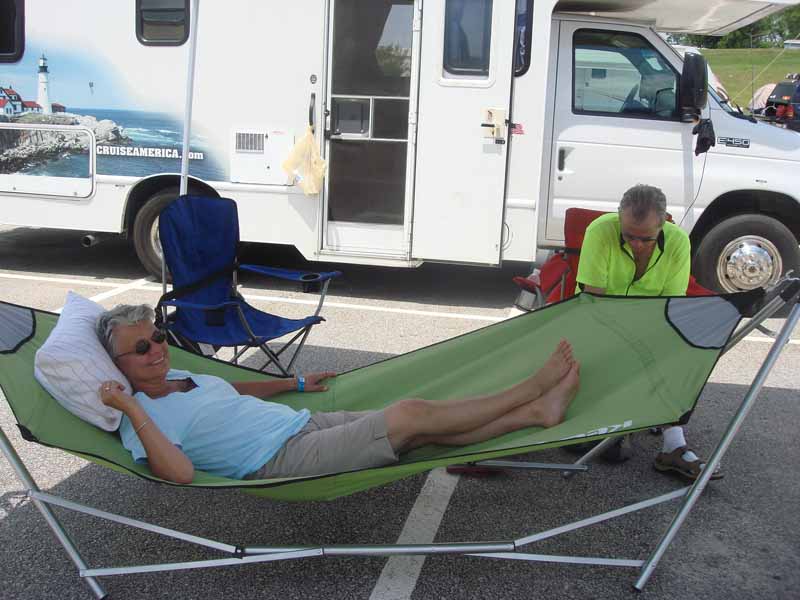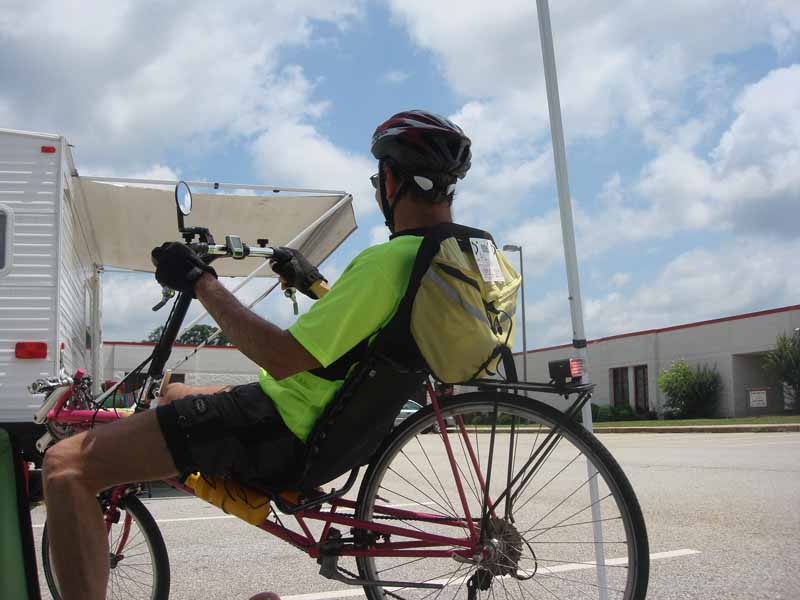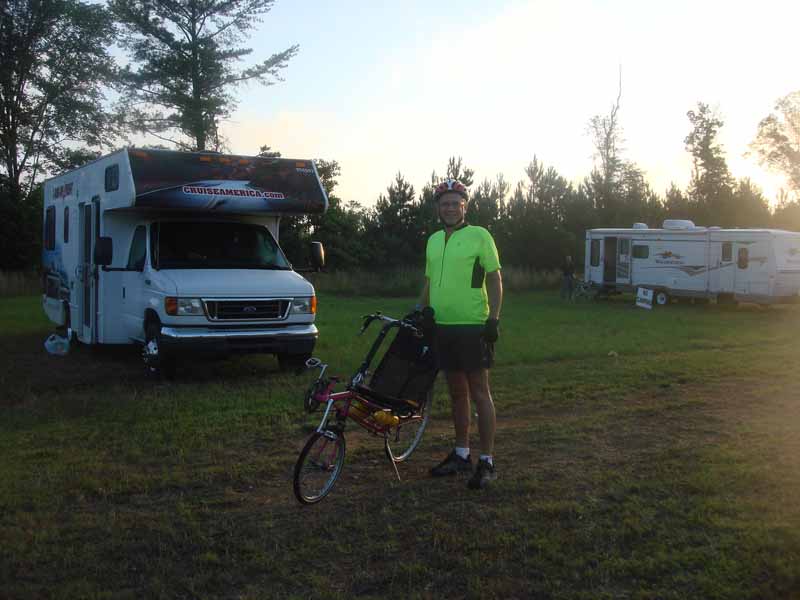 Fayettville campsite for RVs...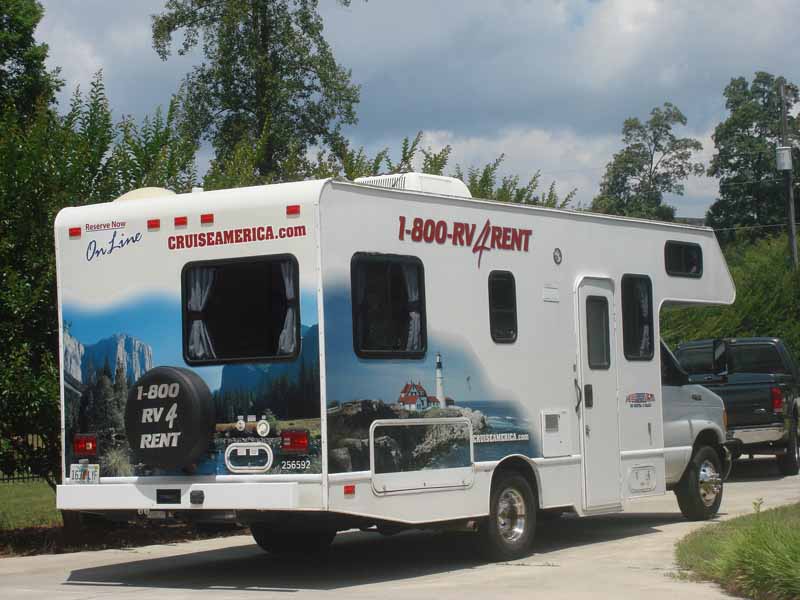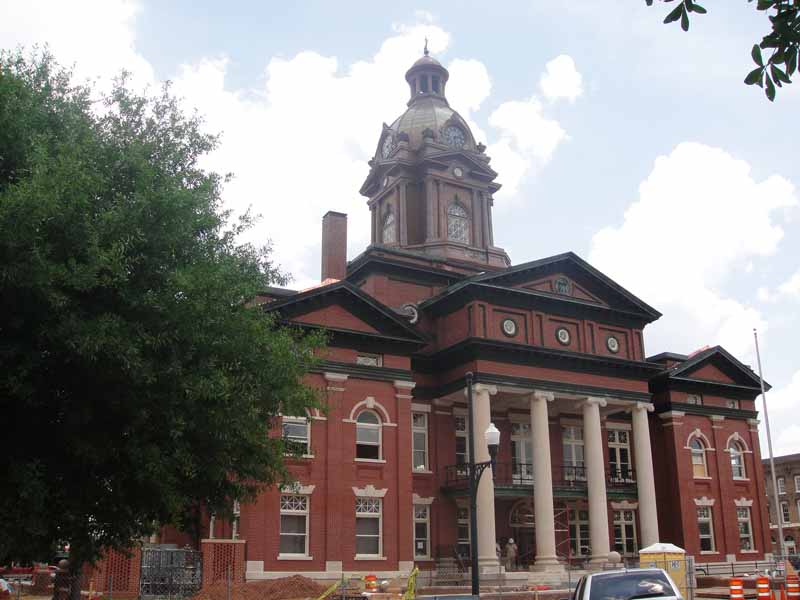 Beautiful new building on the square in Newnan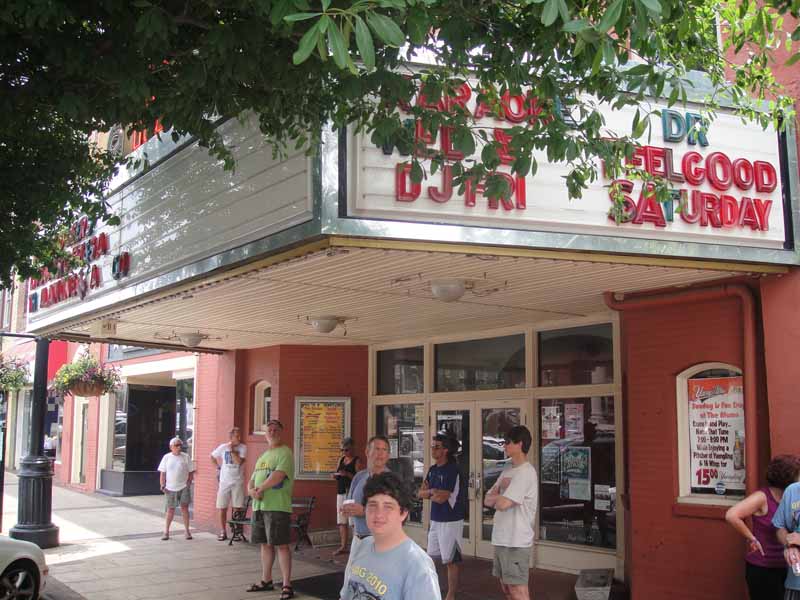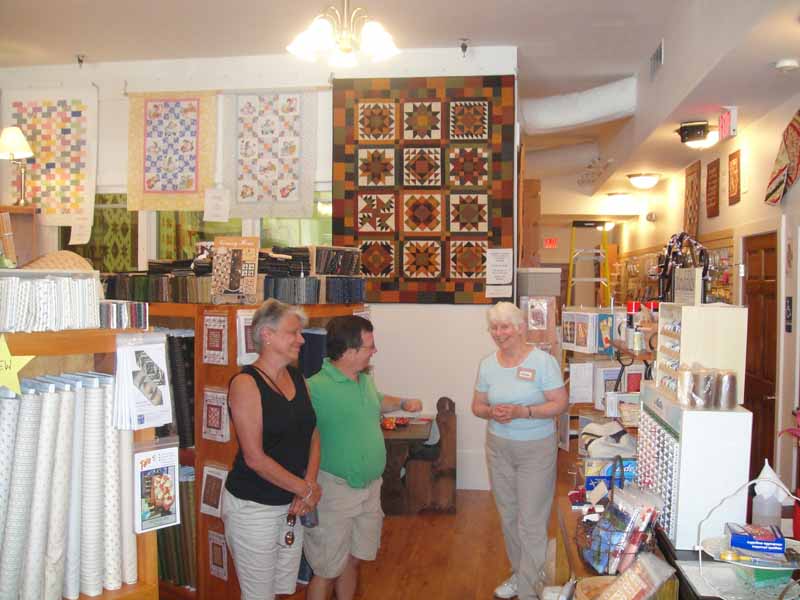 Lida may take up quilting...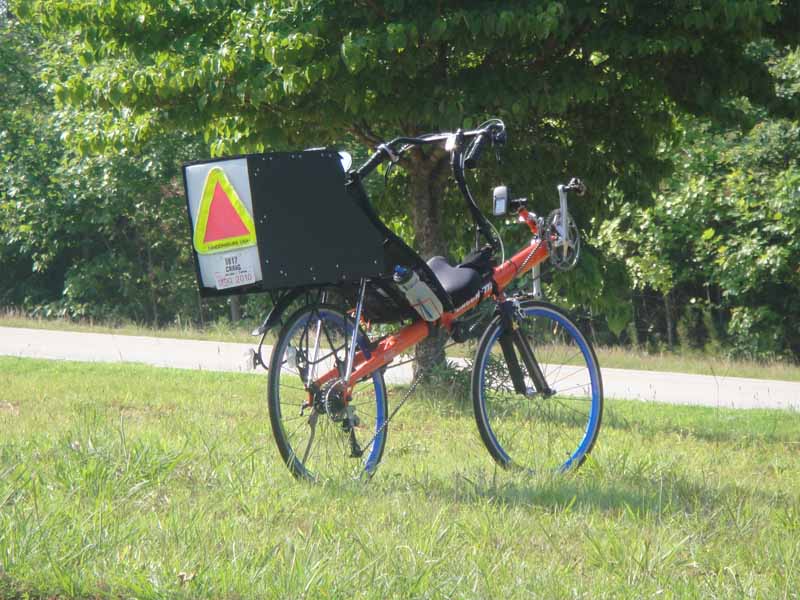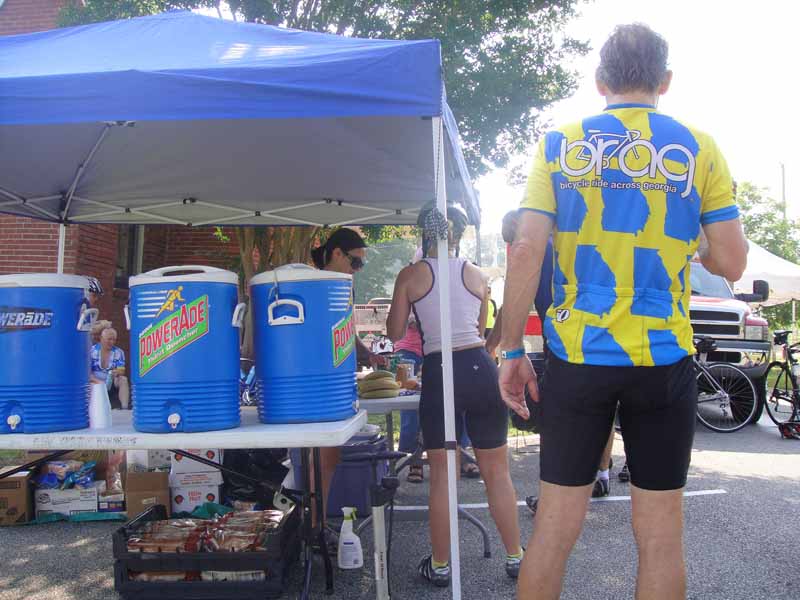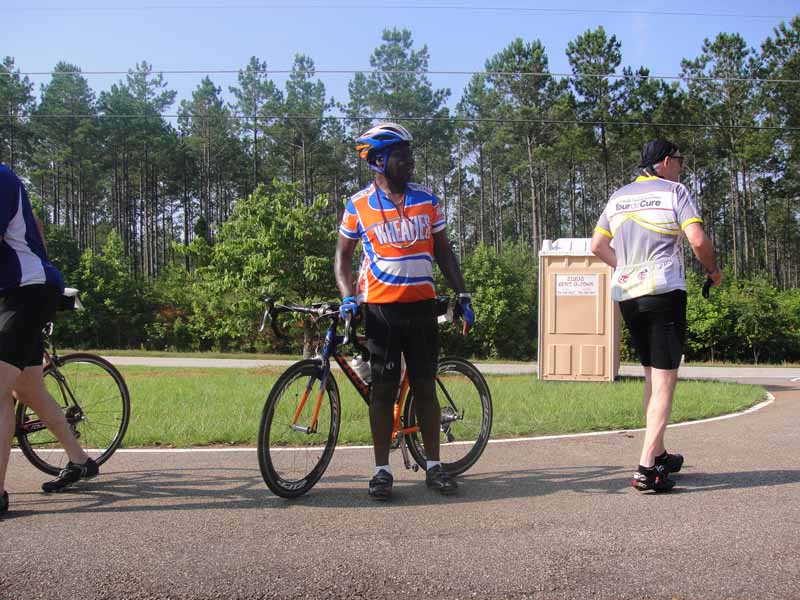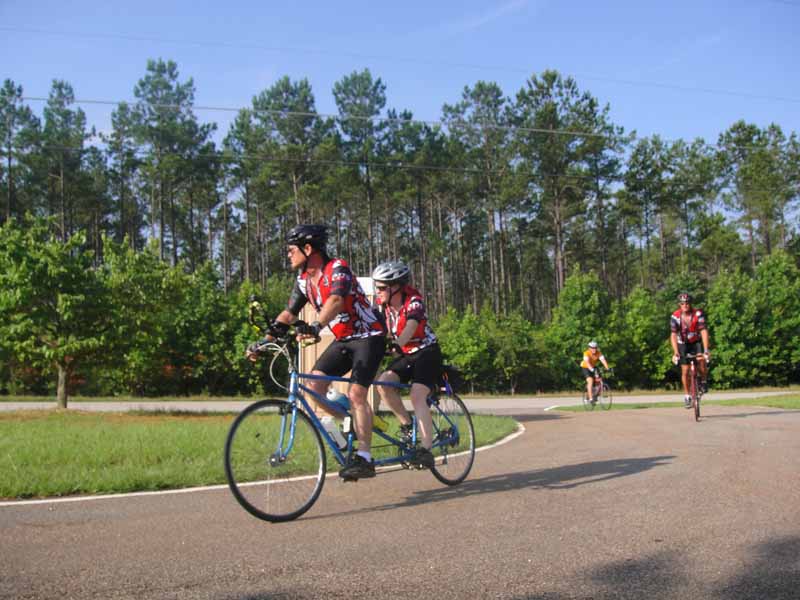 Lots of tandems, recumbents, and 2 recumbent tandems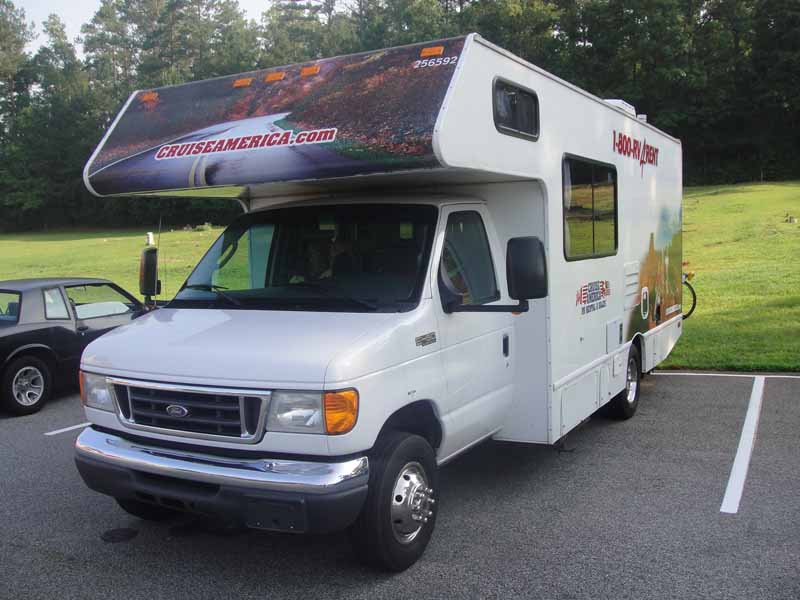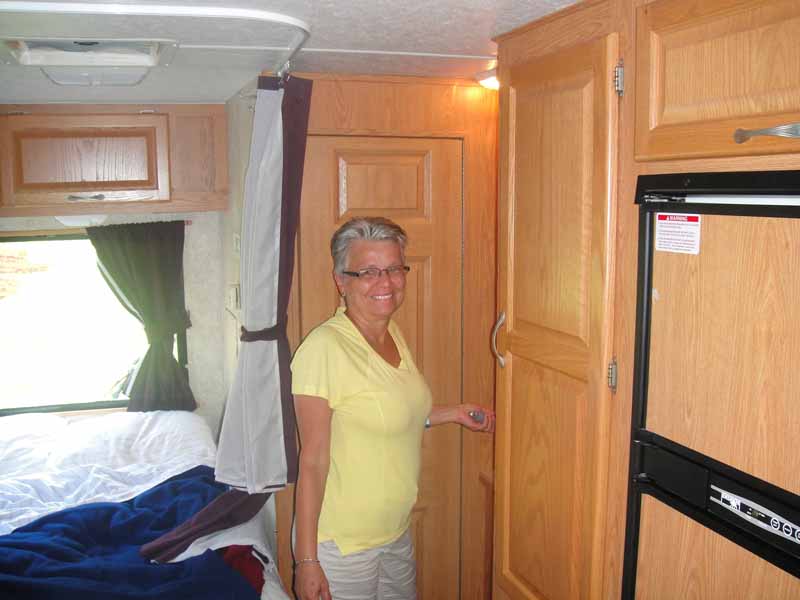 Master suite....
Cal did ALL the driving....great job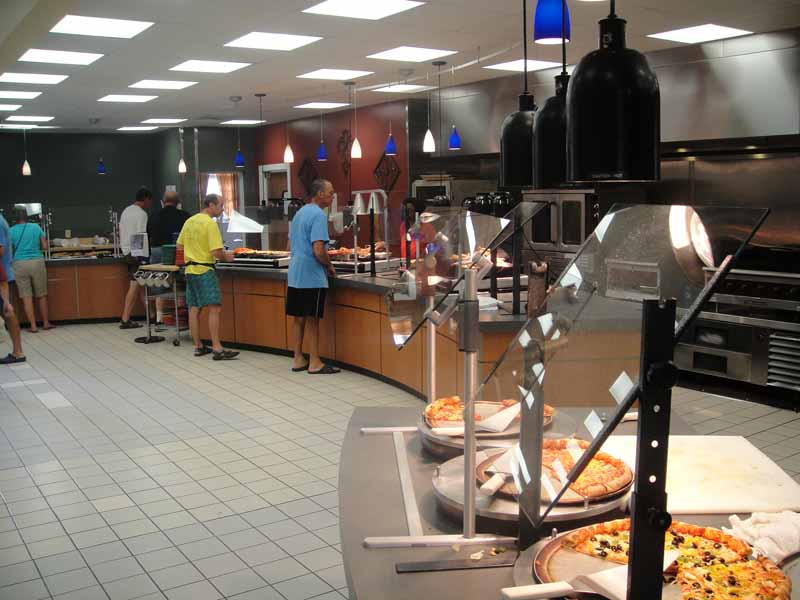 Camp food in LaGrange was great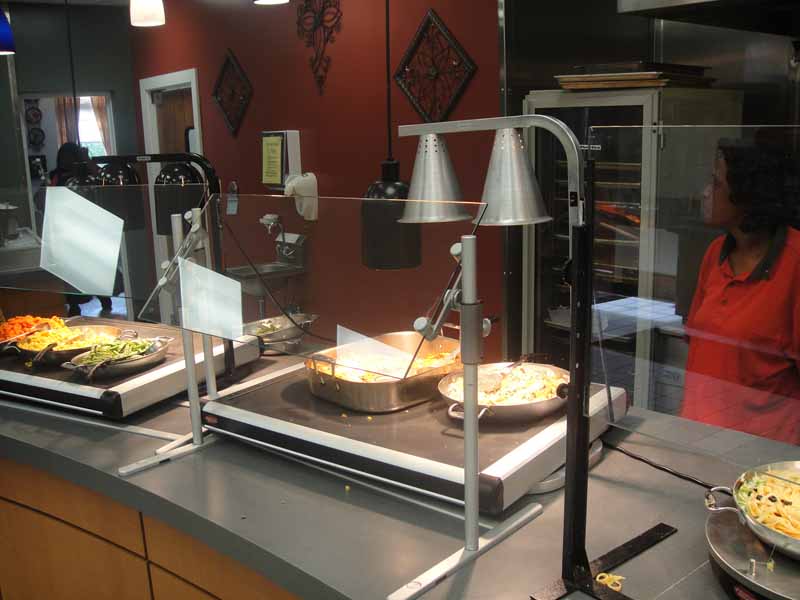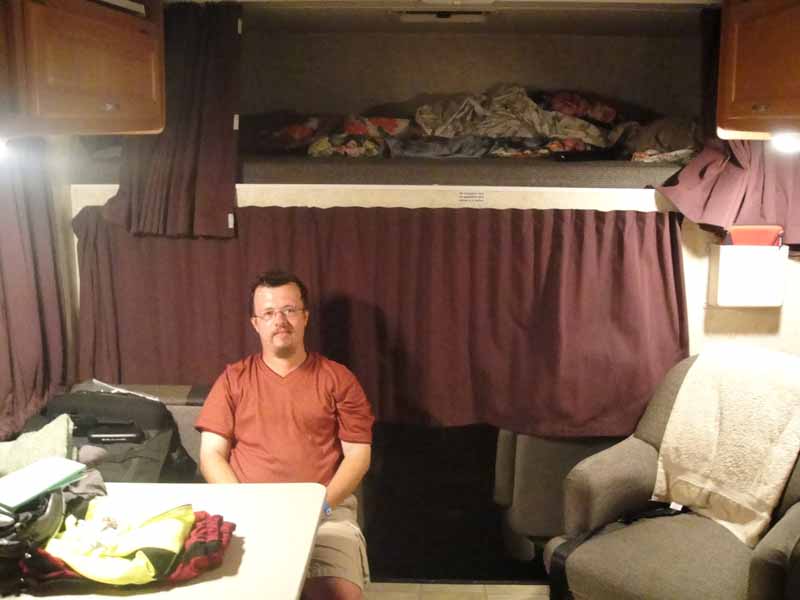 Cal bunked over the cab...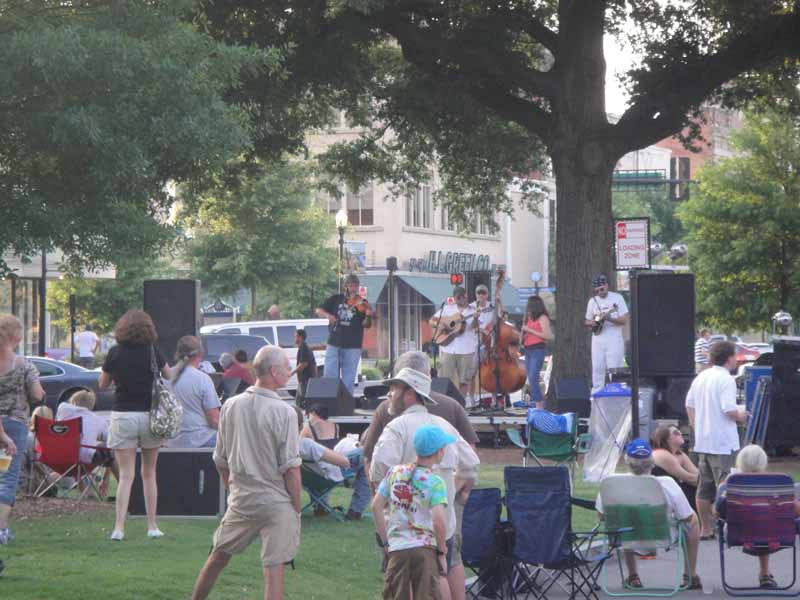 Band in several cities....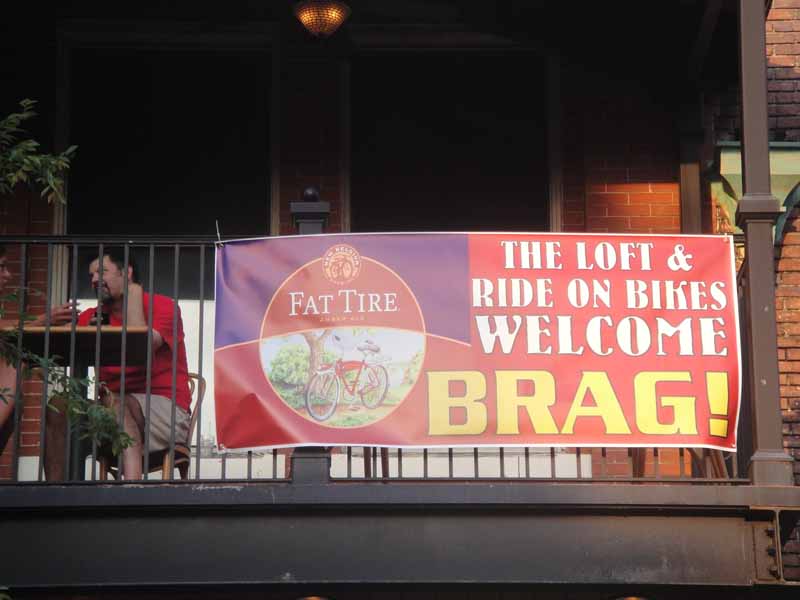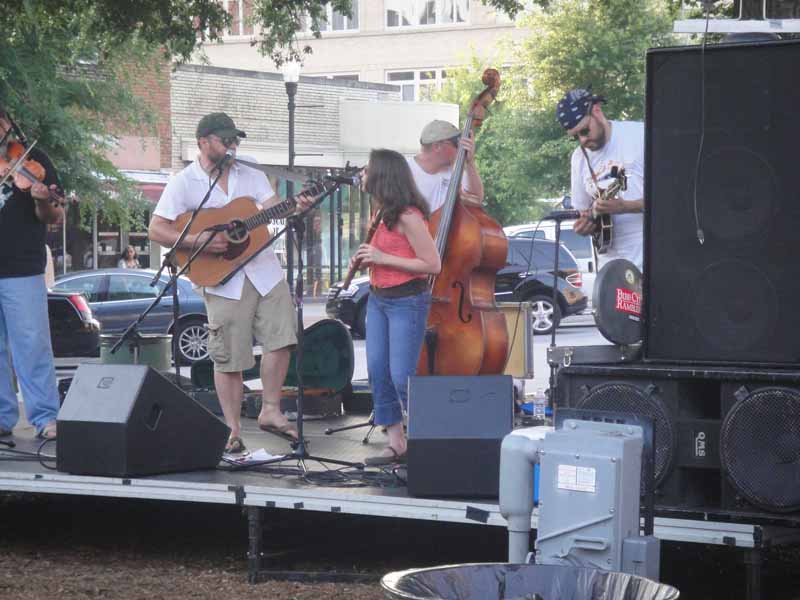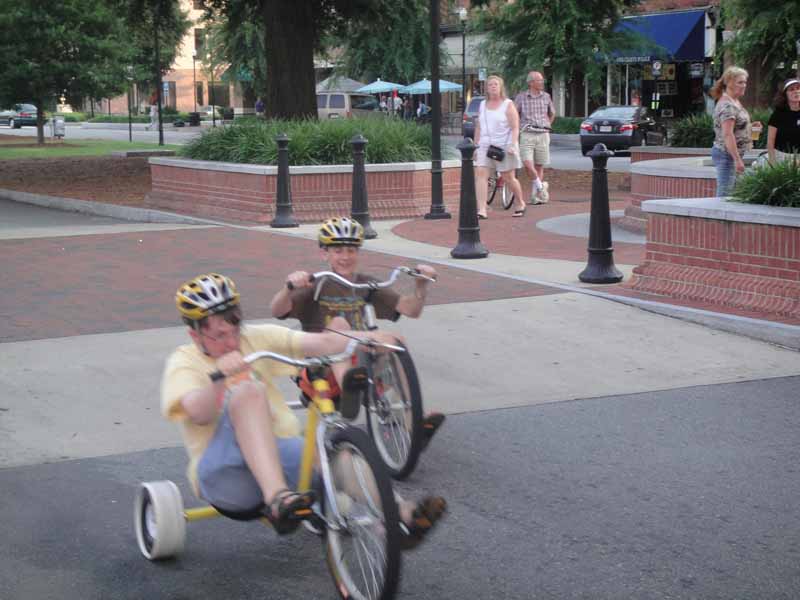 Trike races for those with any energy left.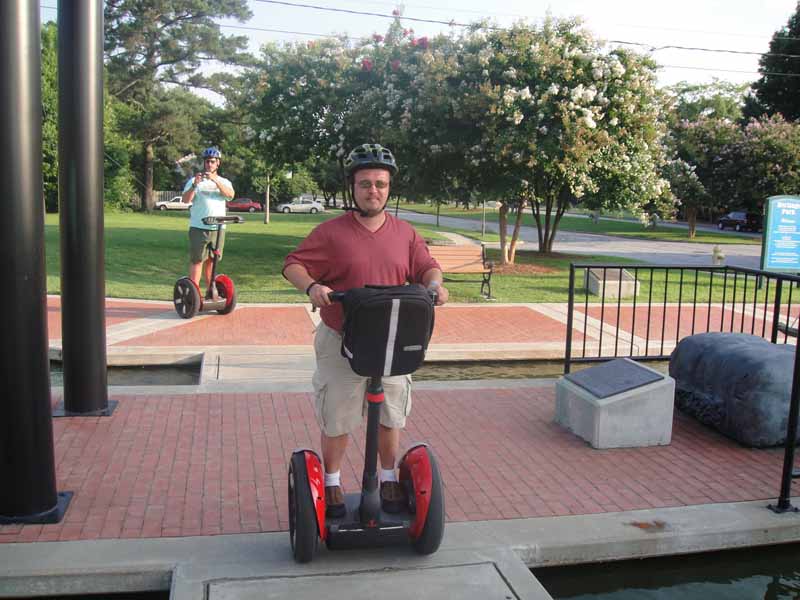 Cal taking the Segway over the water hazard.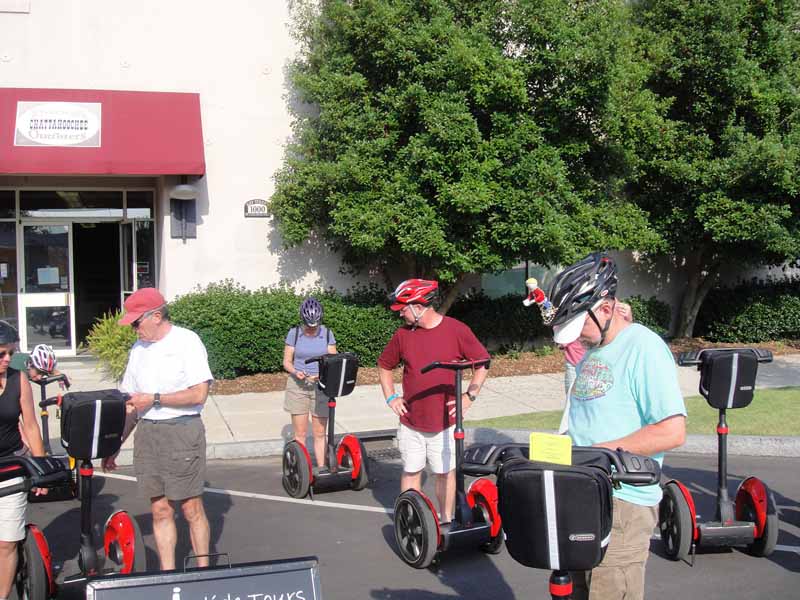 Our tour group of 8.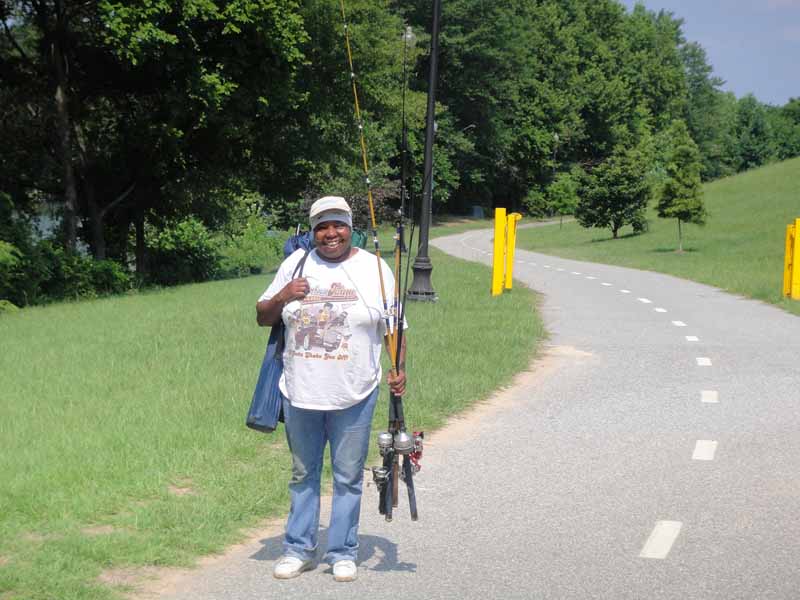 Are there any fish in the Chattahoochee?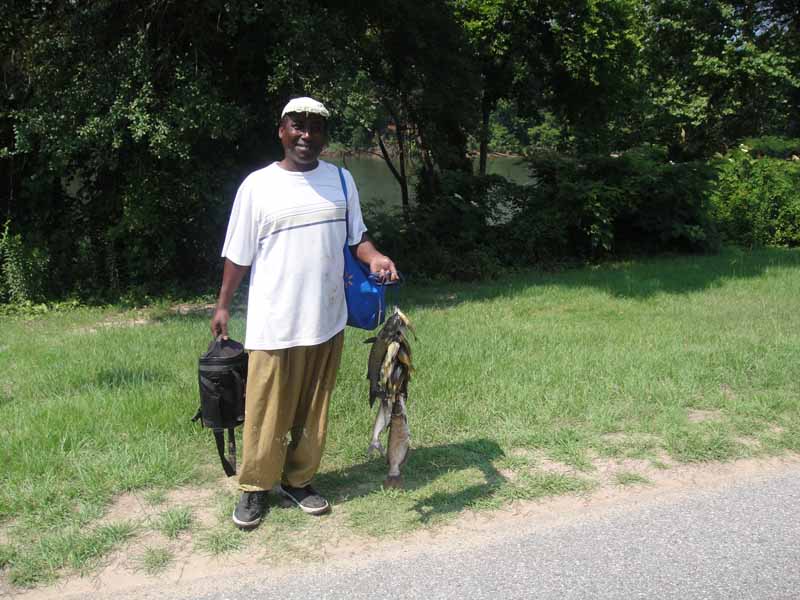 They caught at least 10 while we were out riding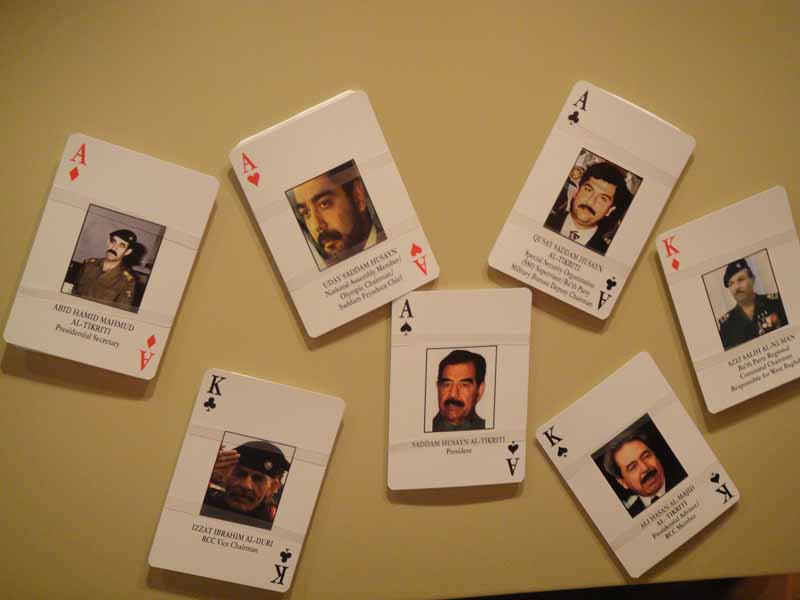 Several pictures from the very impressive Infantry
Museum at Fort Benning / Columbus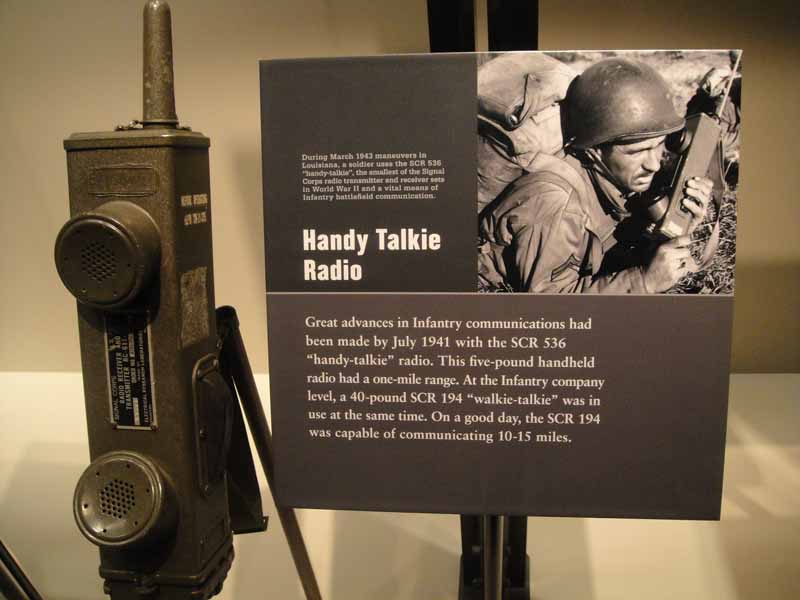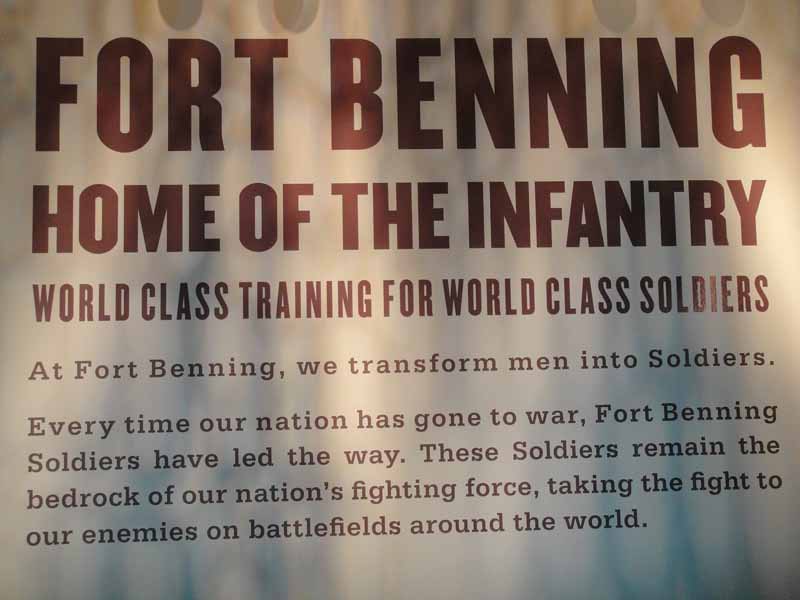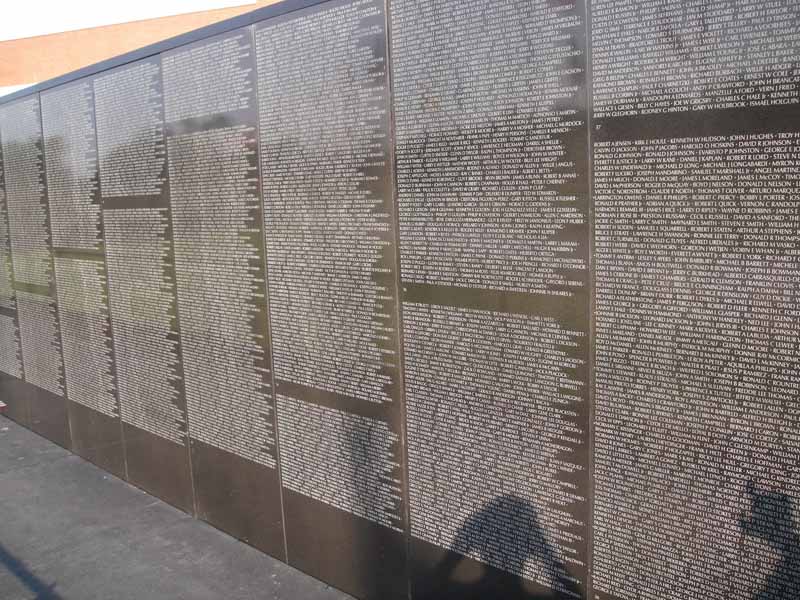 Replica of the Vietnam memorial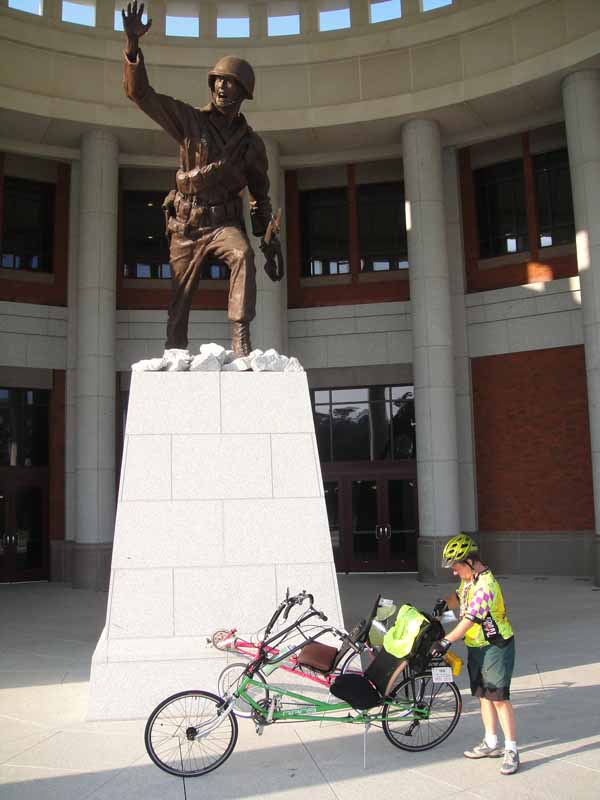 Entrance to the museum, we spent 90 minutes
and only saw 1/4 of it.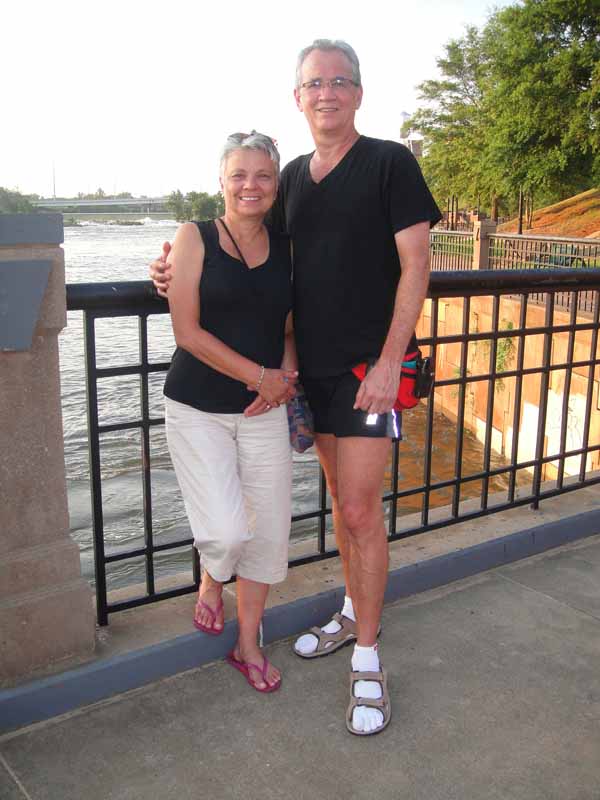 On the River Walk...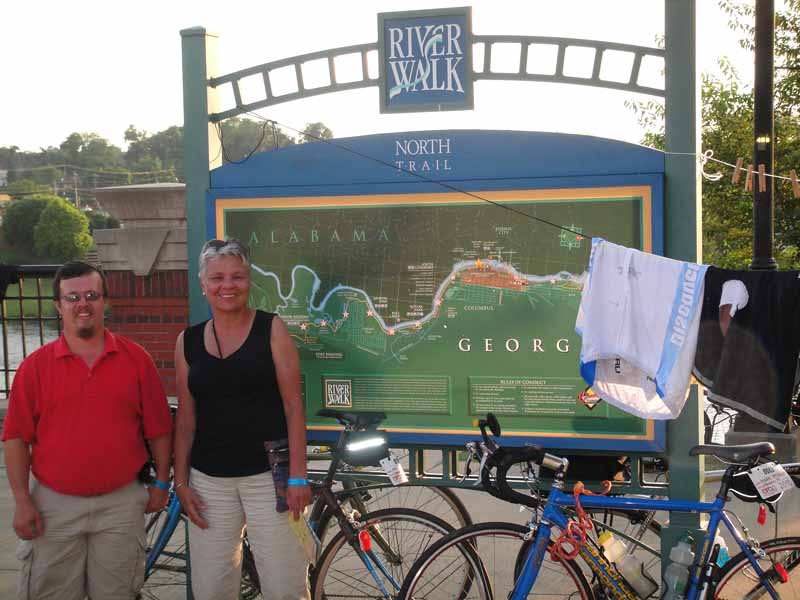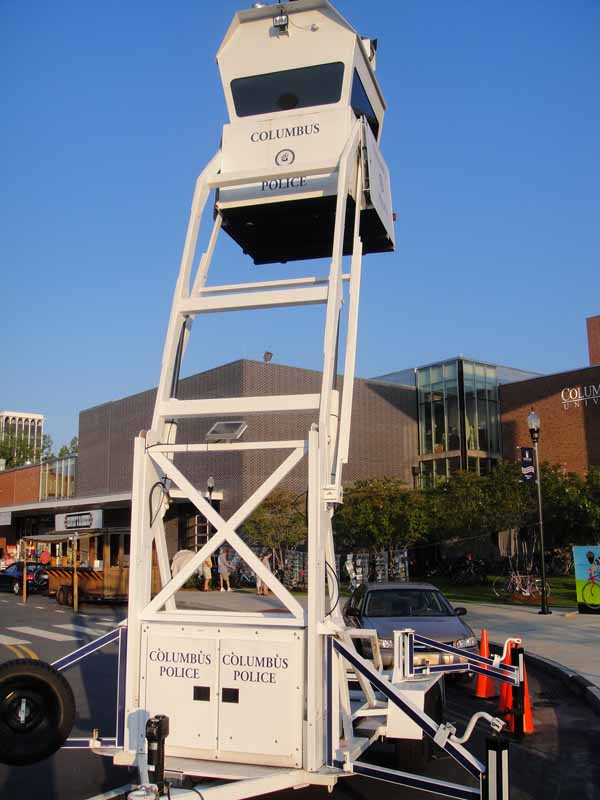 Police kept a close watch on our camp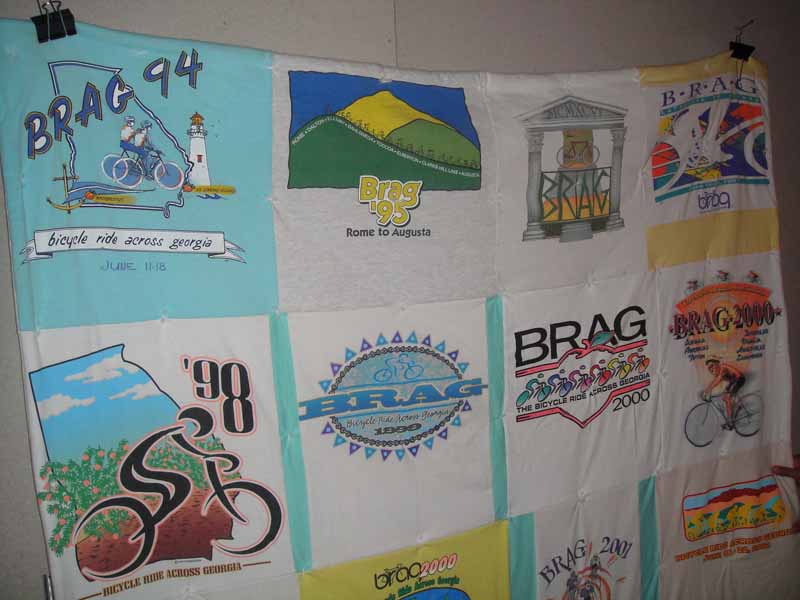 Eddie the massage guy has been BRAGing for 16 years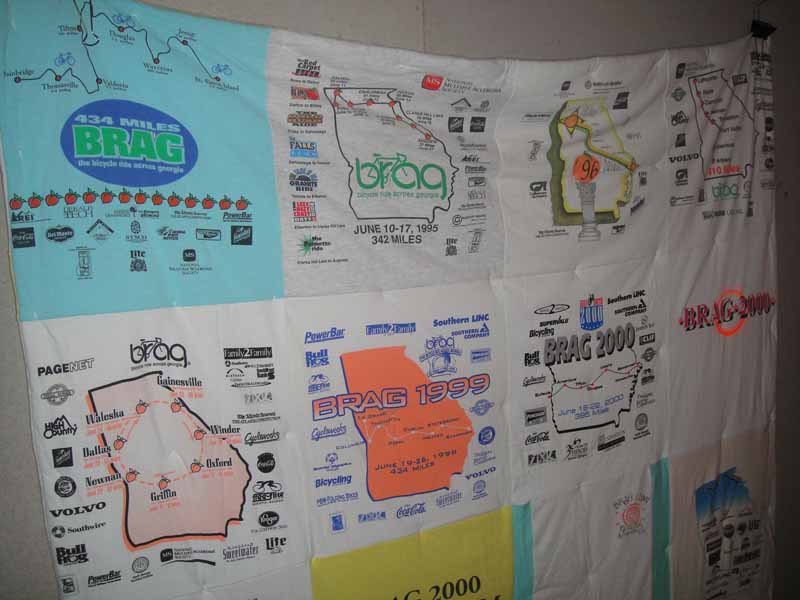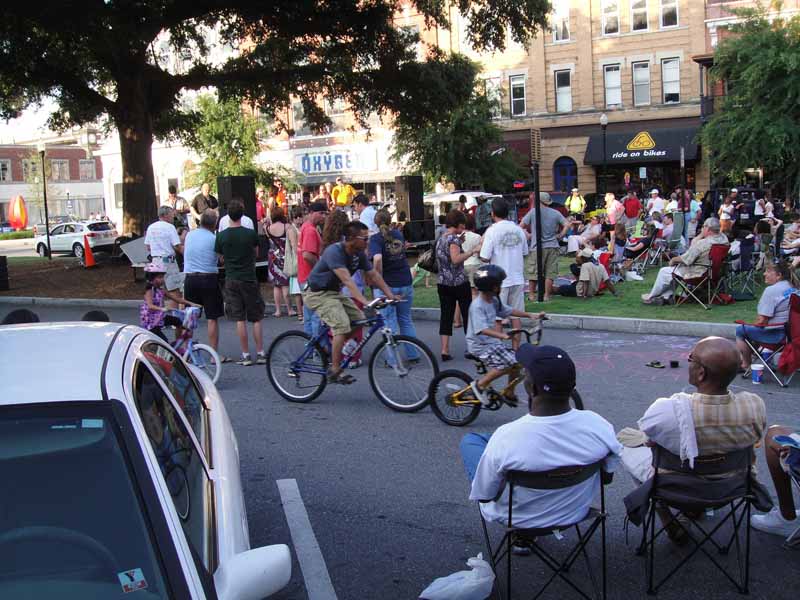 Bands in the square.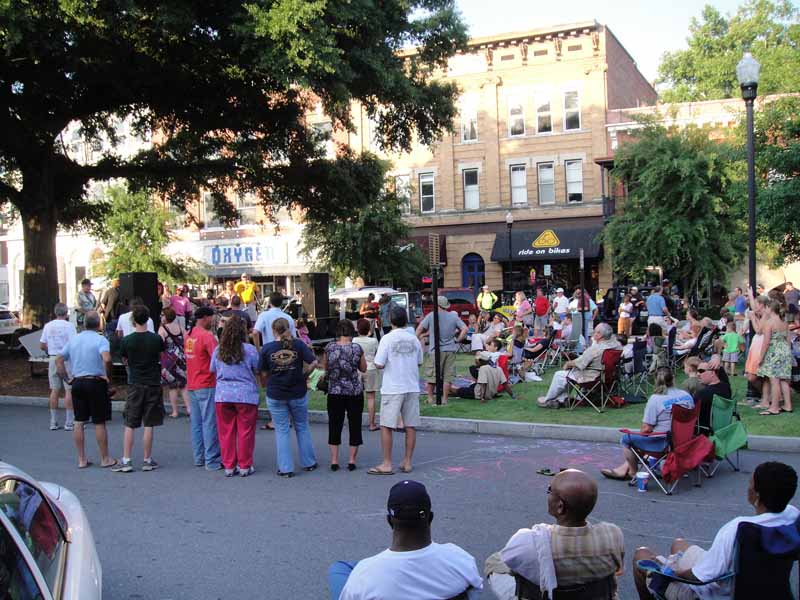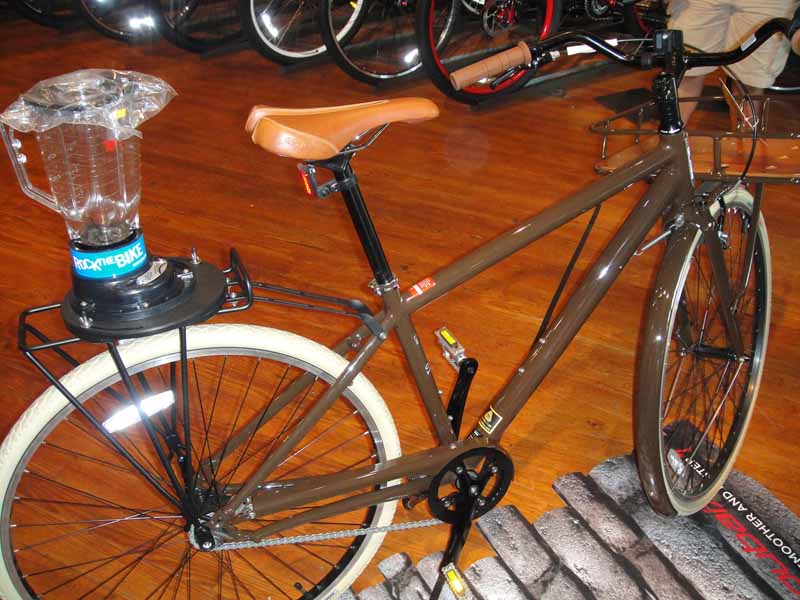 A cold drink on the go....yes the blender really works!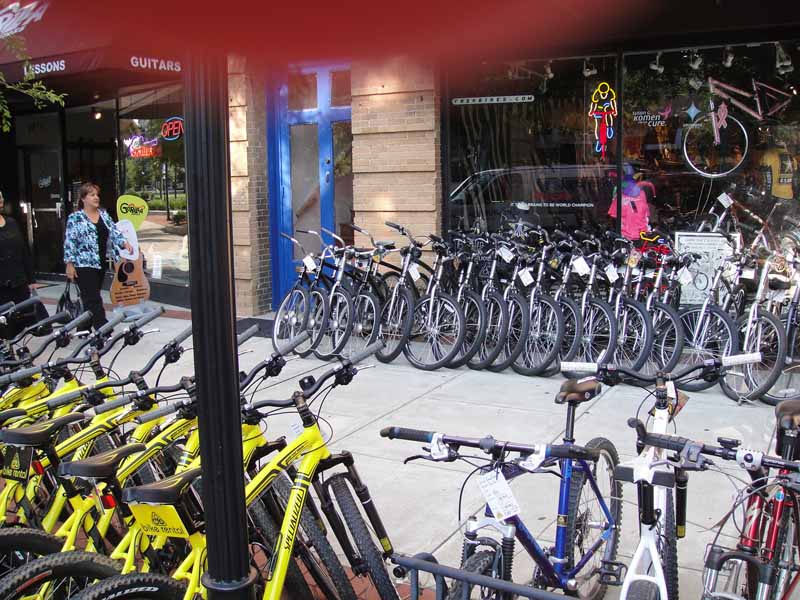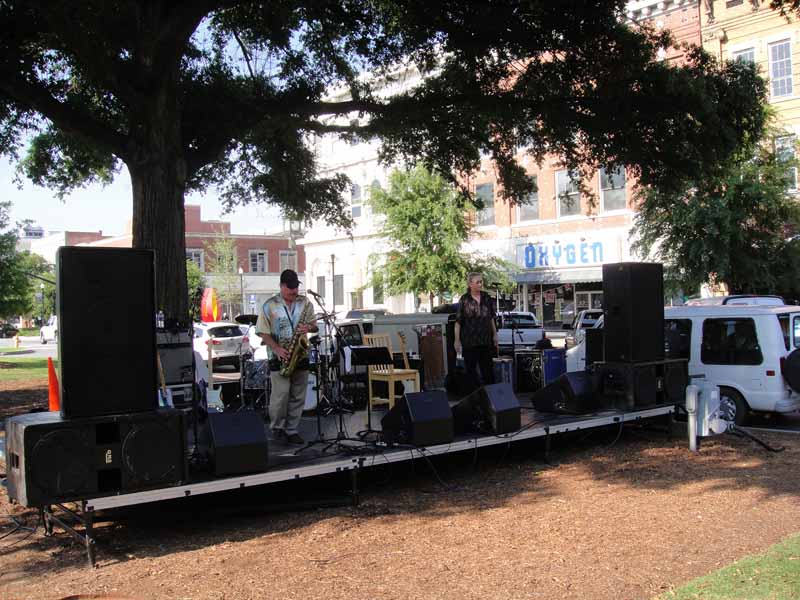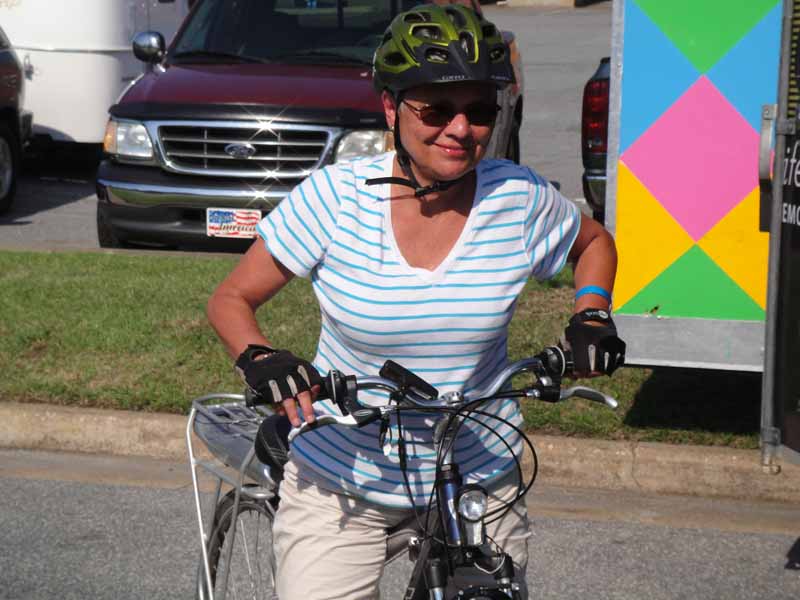 Lida tried a Trek motor assisted bike..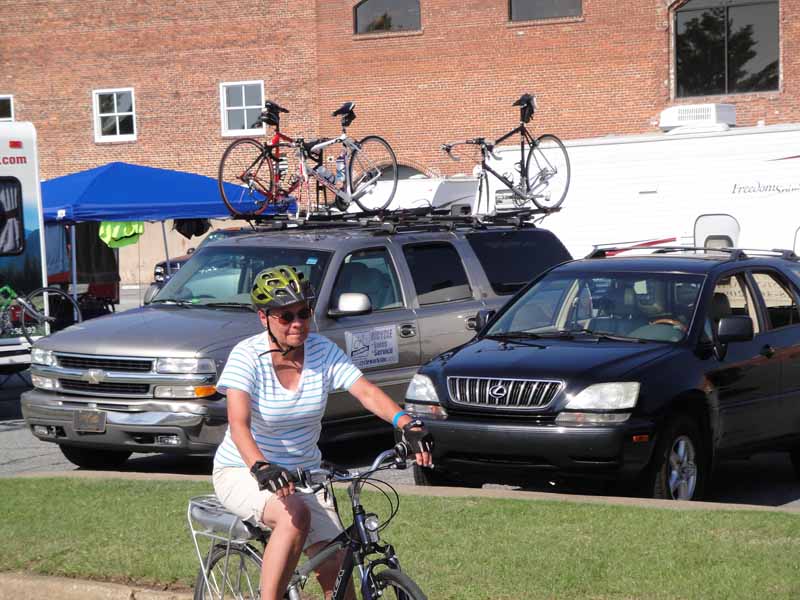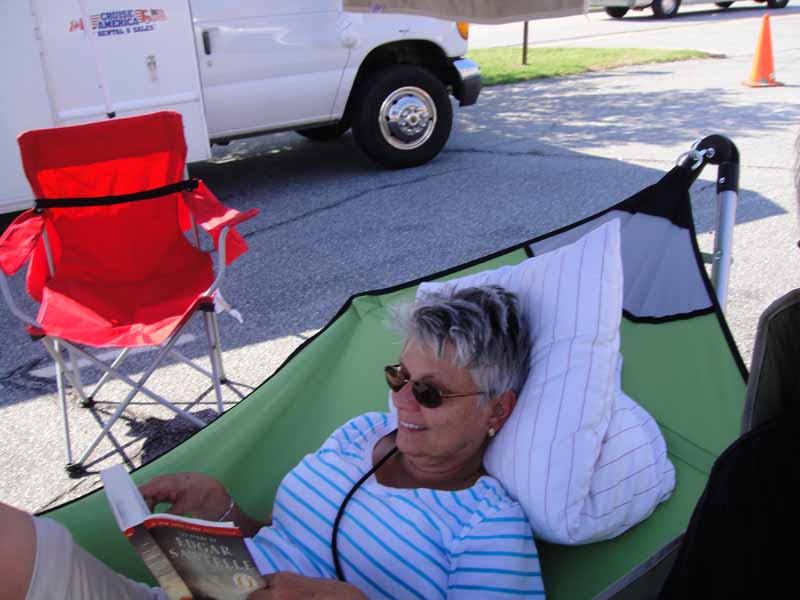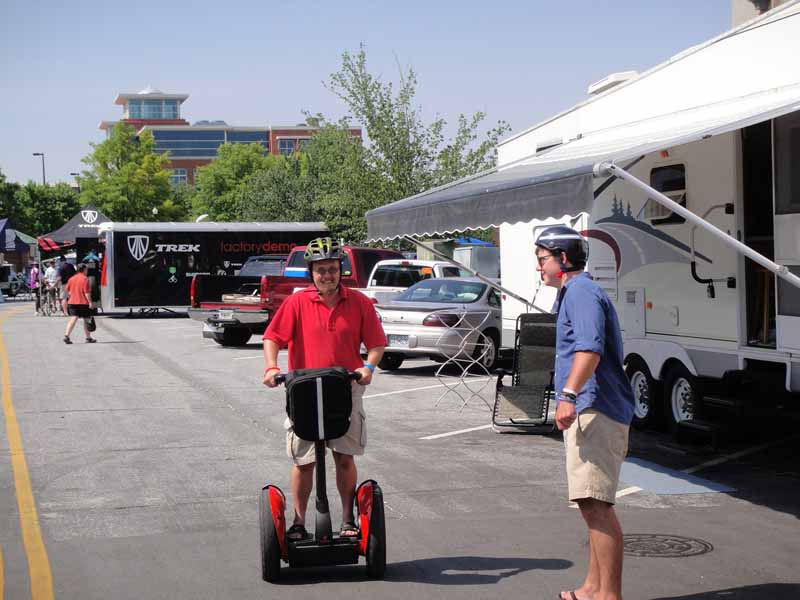 Segway training.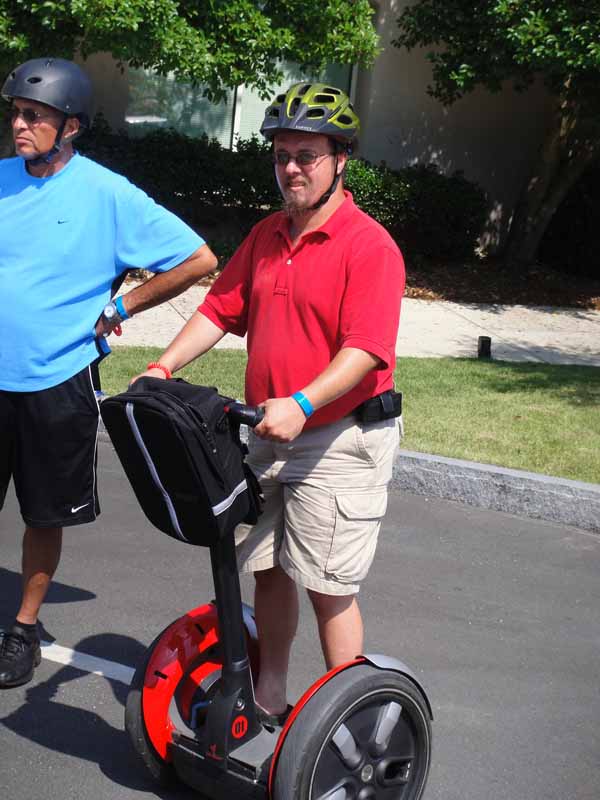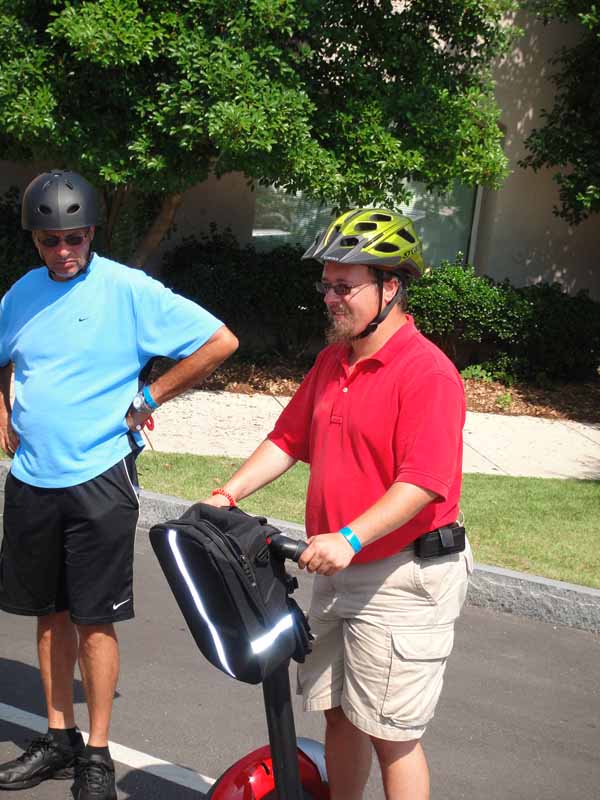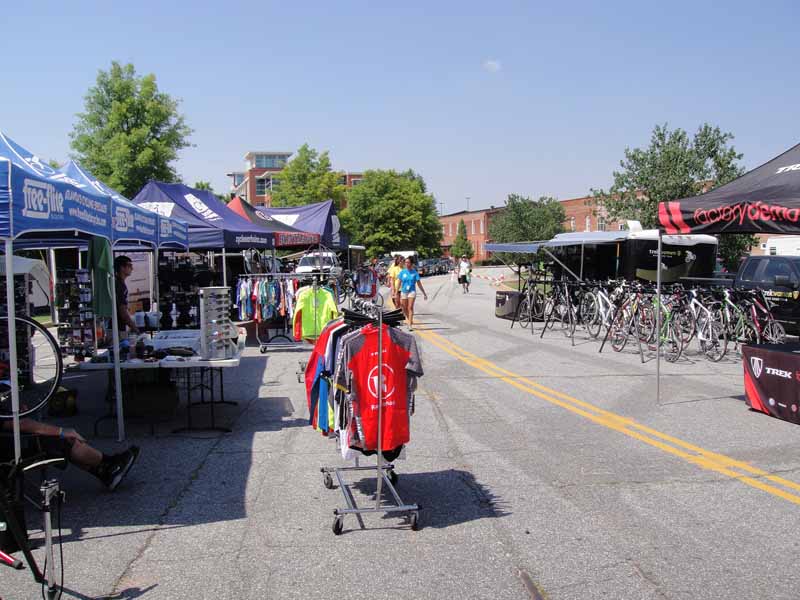 Bike vendors, in case you need parts or repairs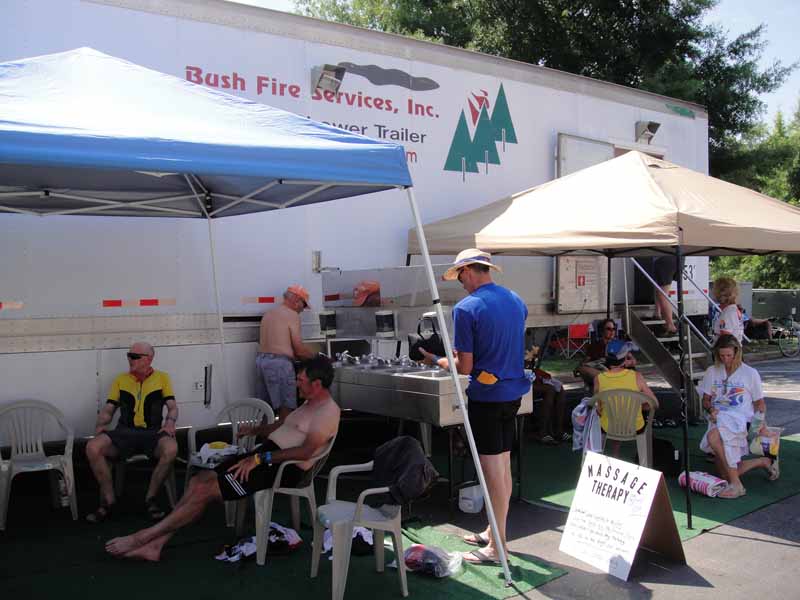 The shower truck....men left, women right.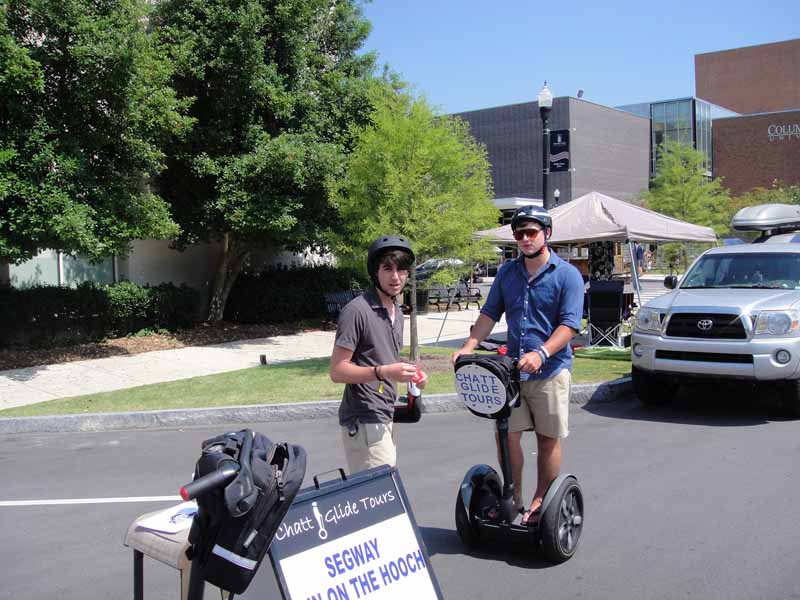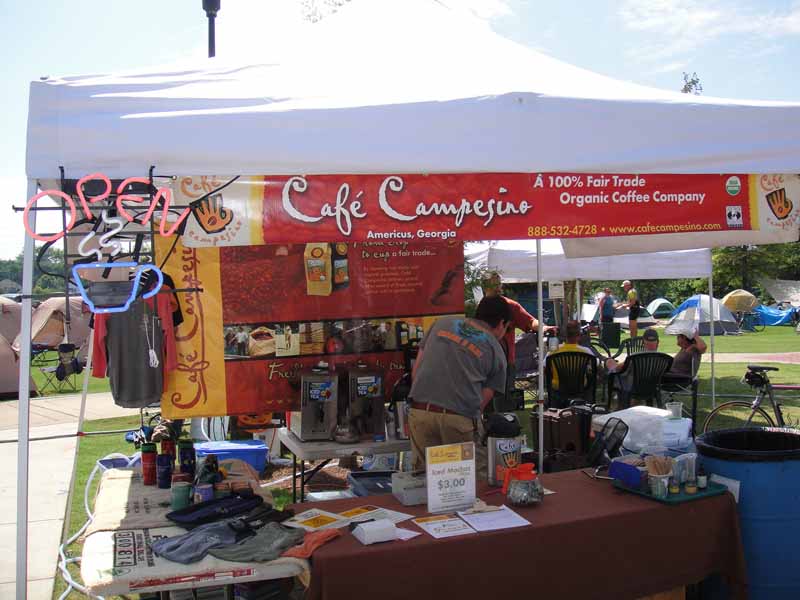 We brought our own, but brewed fresh dailiy if you need it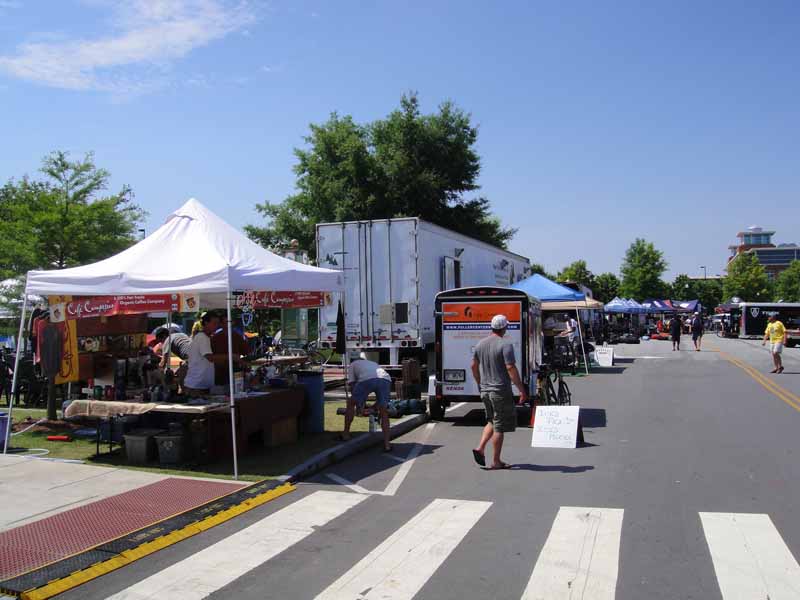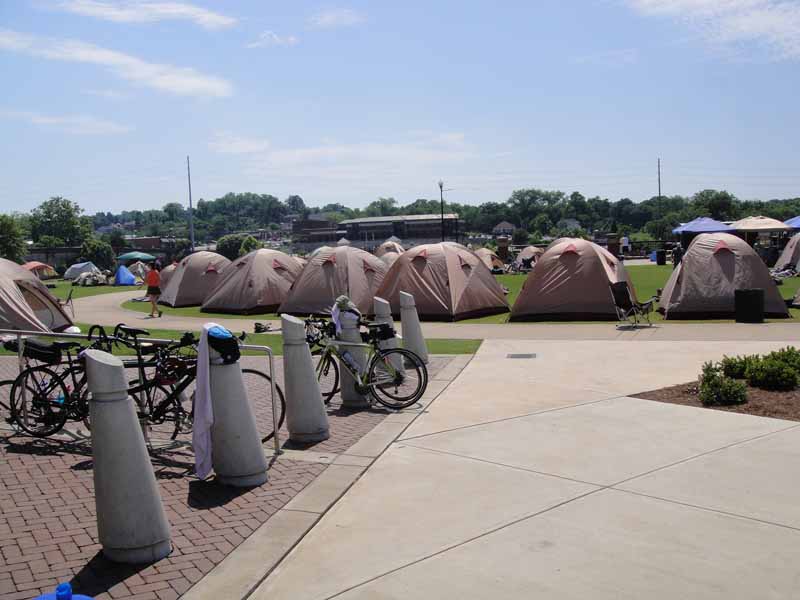 Tents everwhere....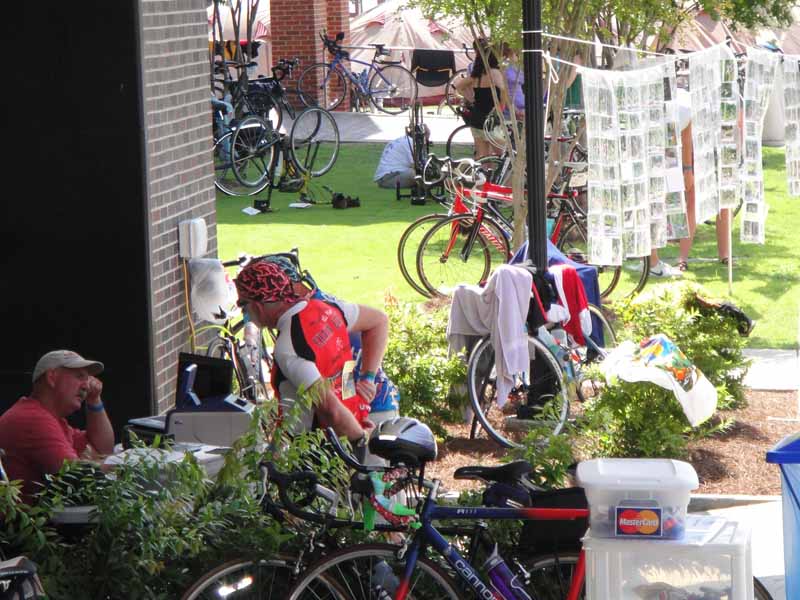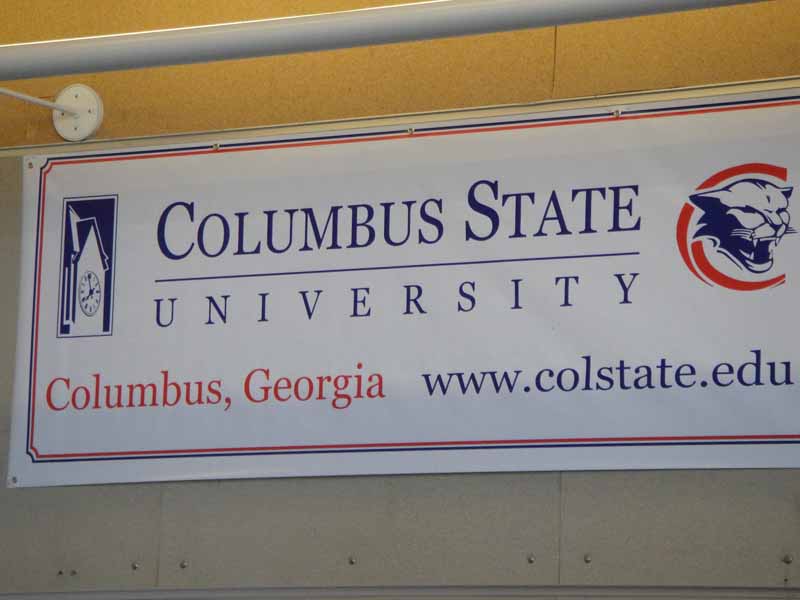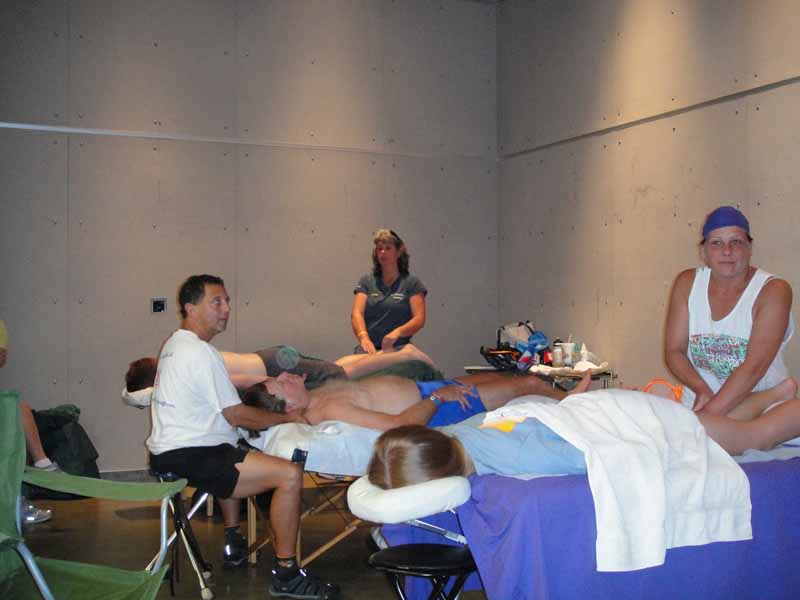 Eddie on the left and team of 5 massage therapists...keep us in shape.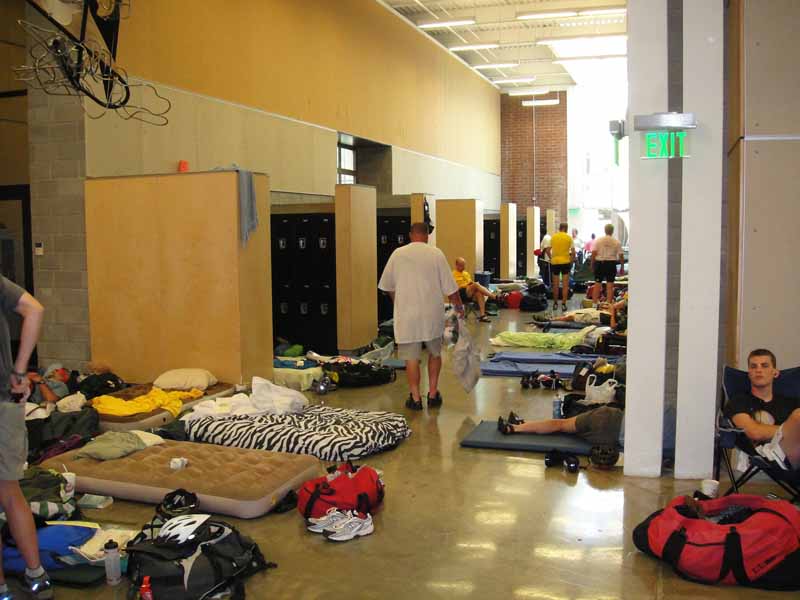 Indoor camping is also popular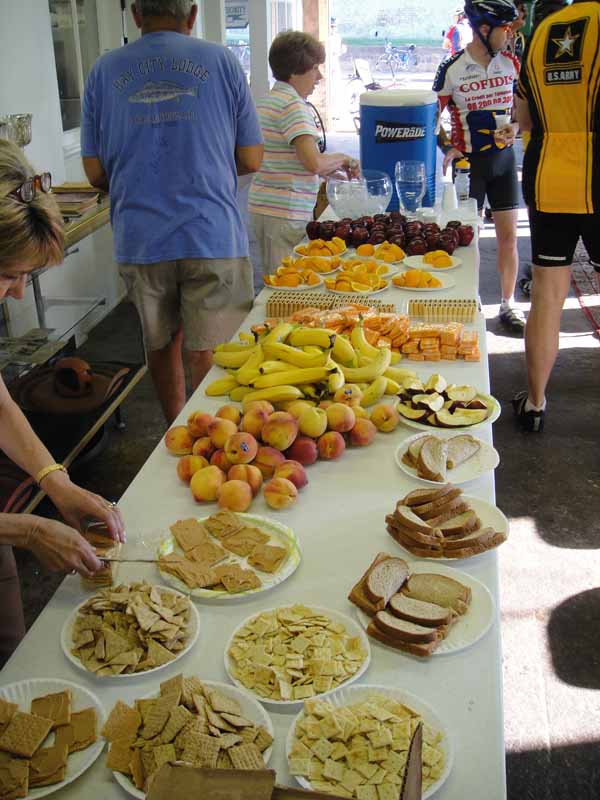 Typical rest stop...every 10-15 miles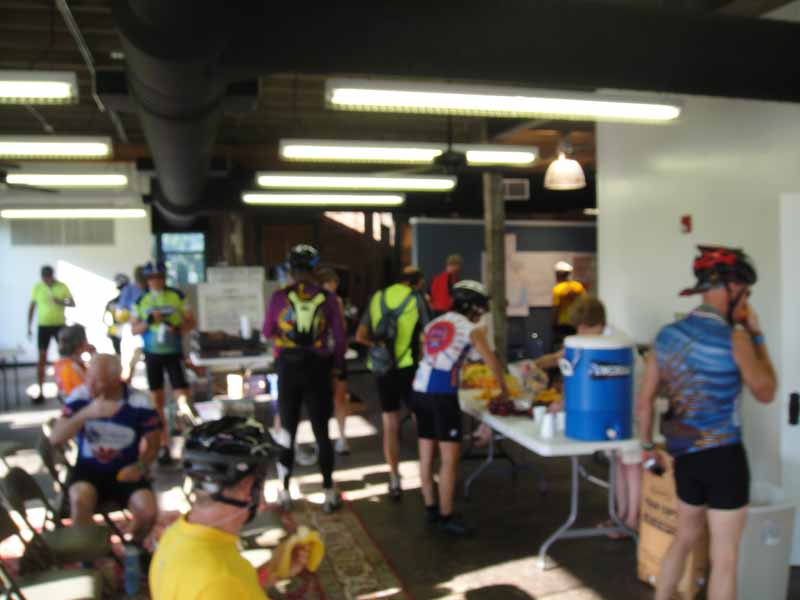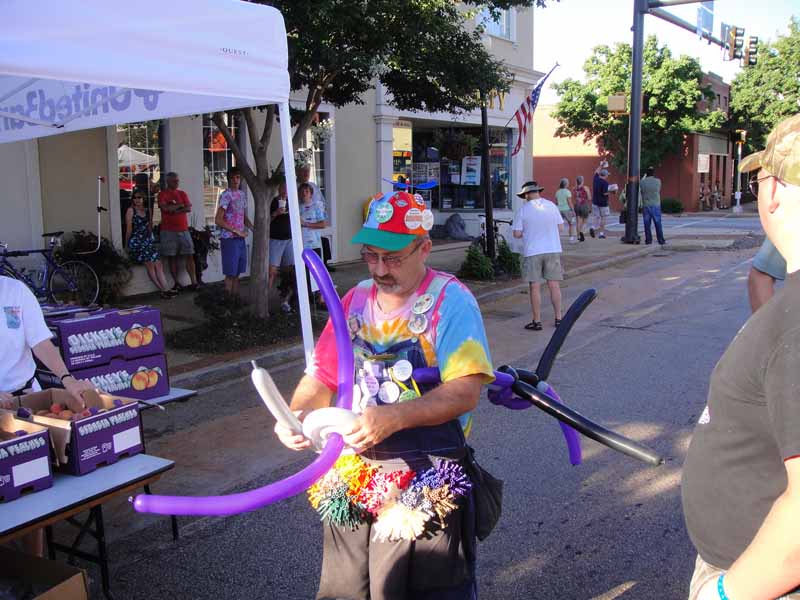 Balloon man....lots of vendors in the towns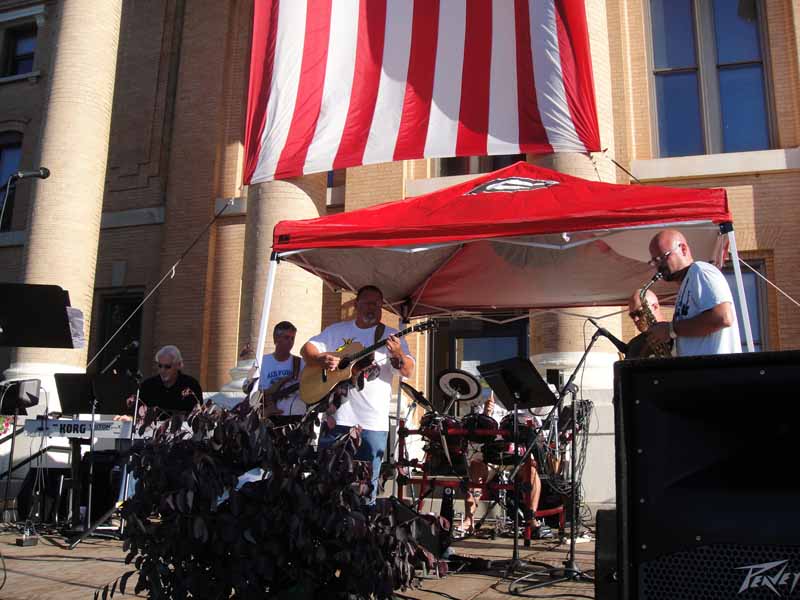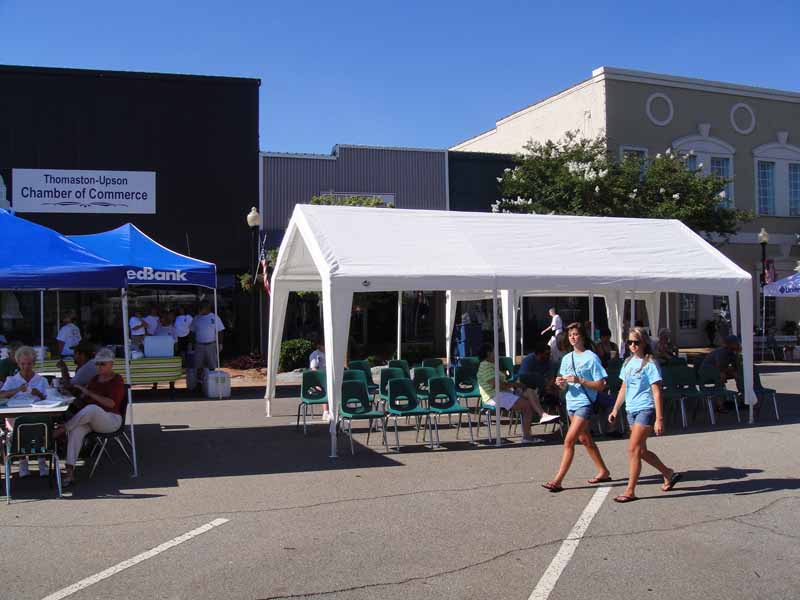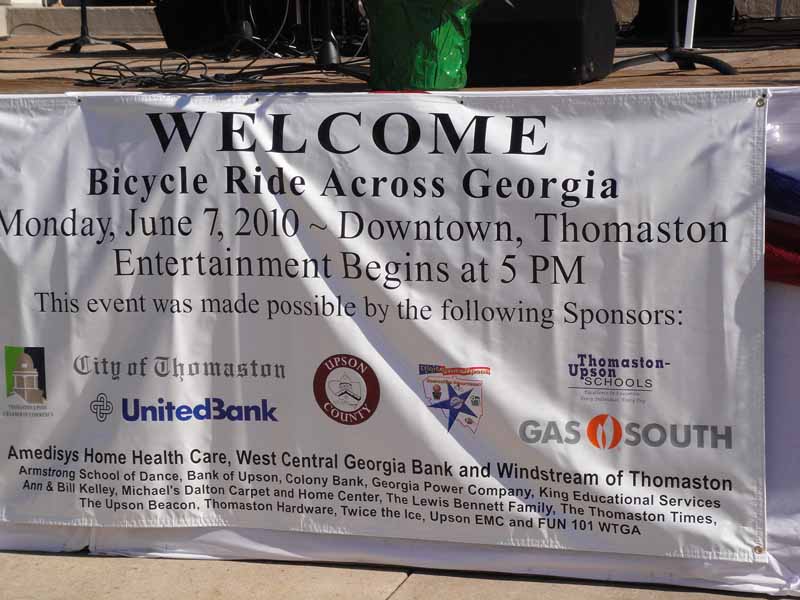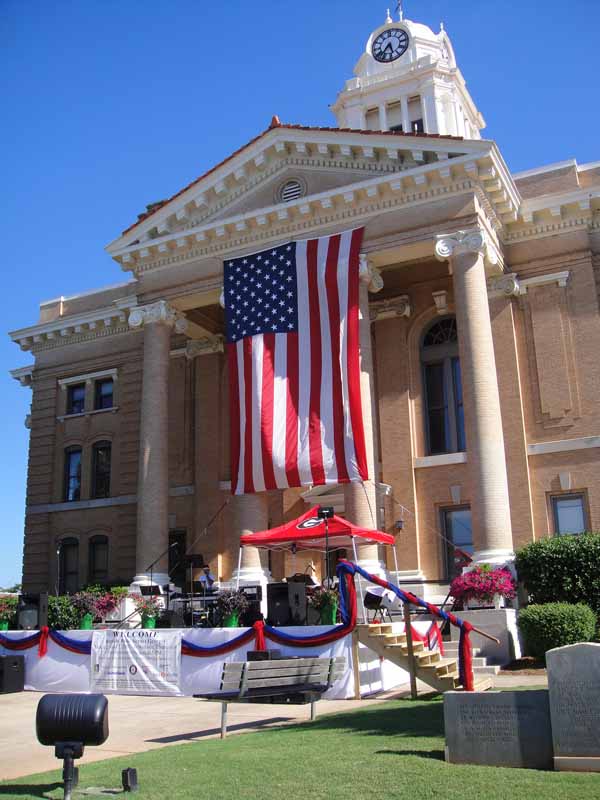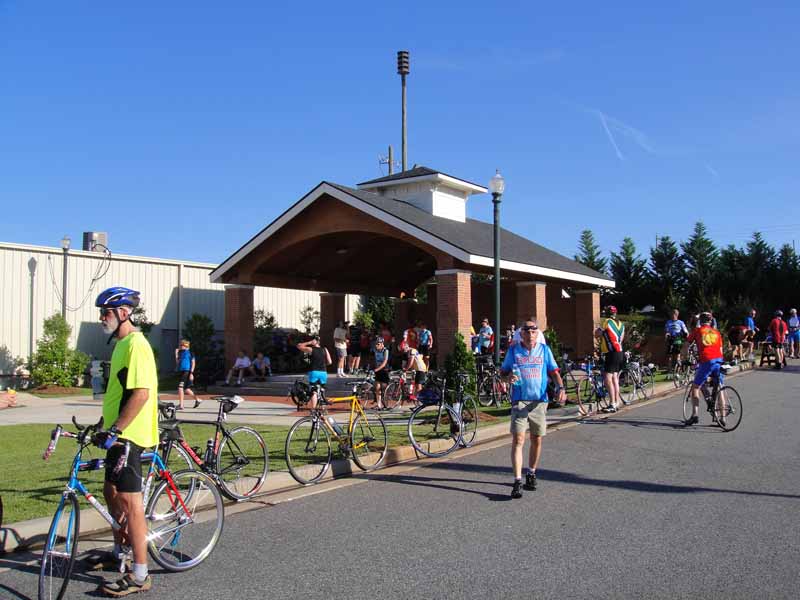 Barnesville rest stop.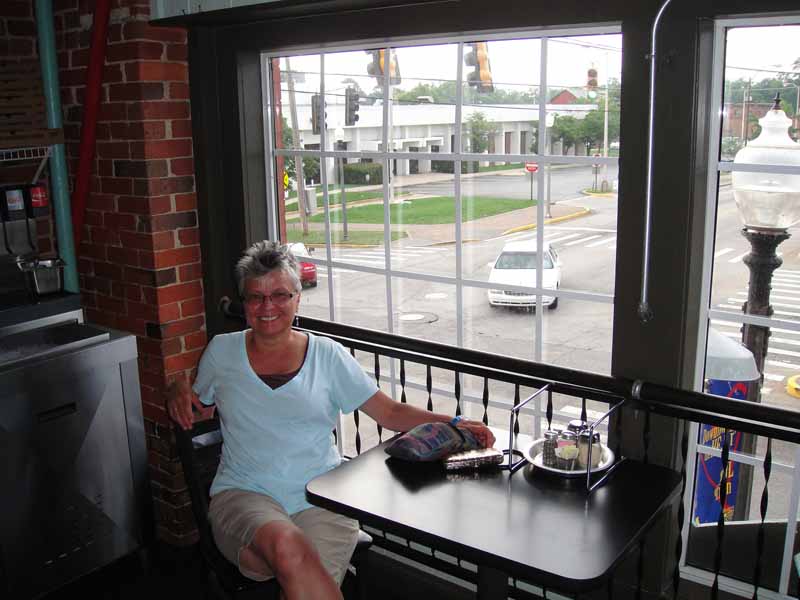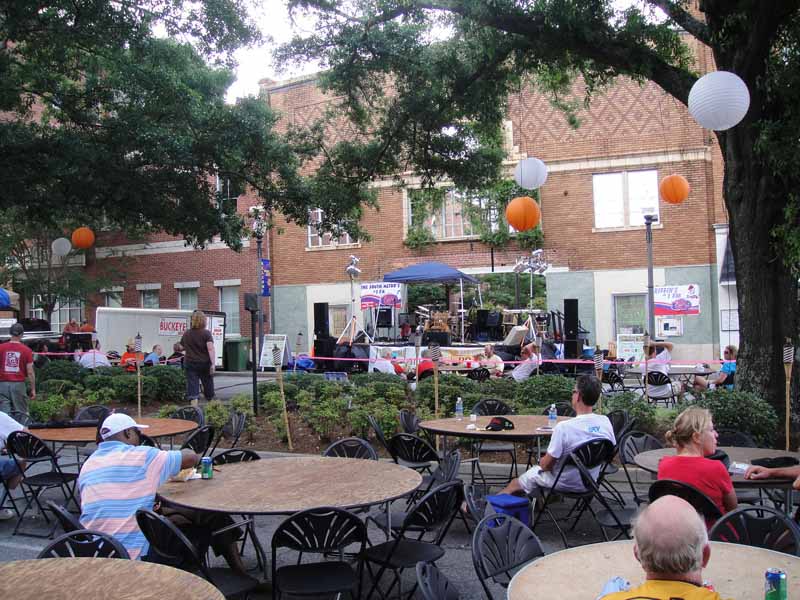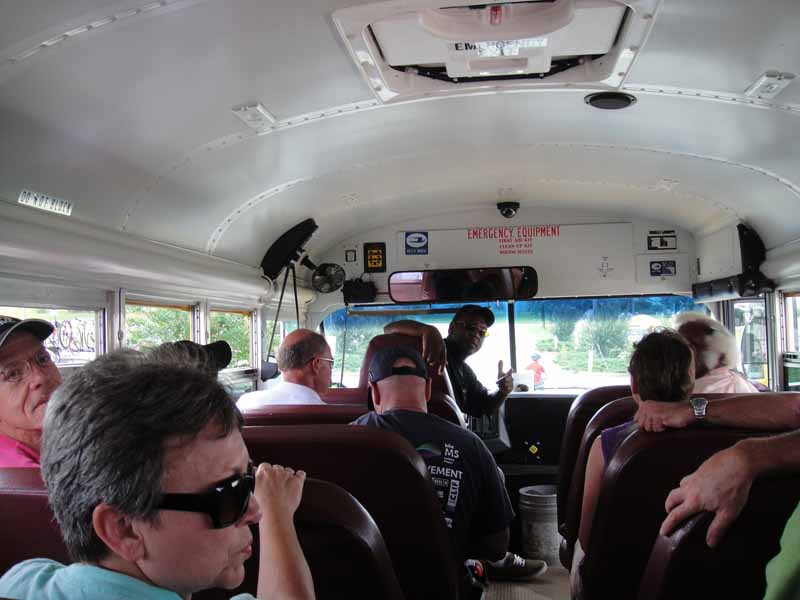 shuttle buses to town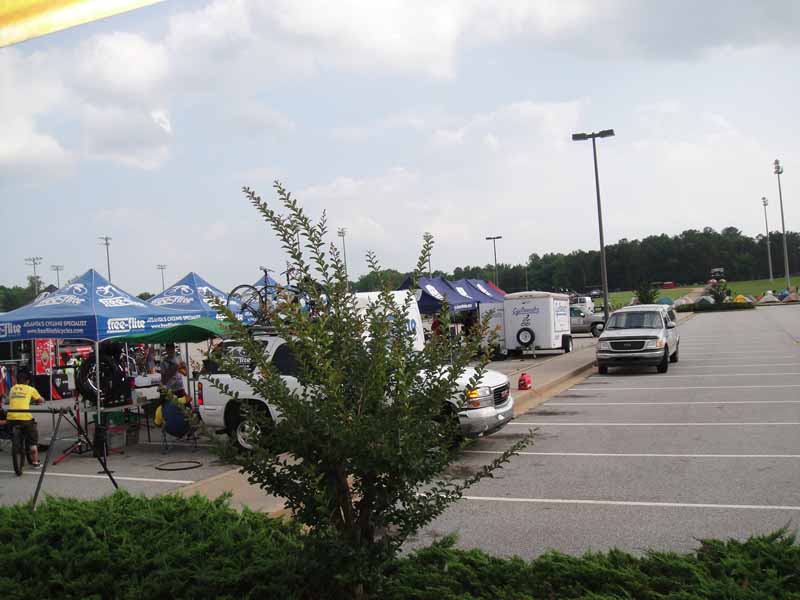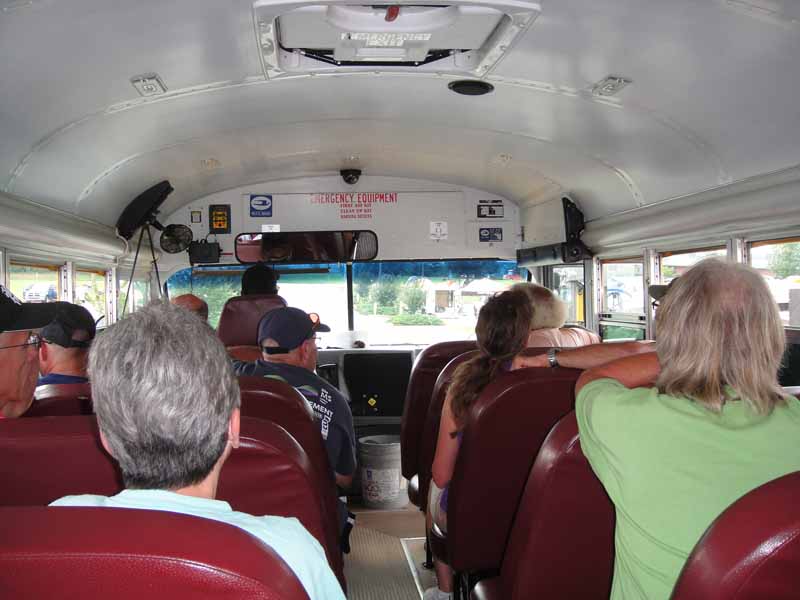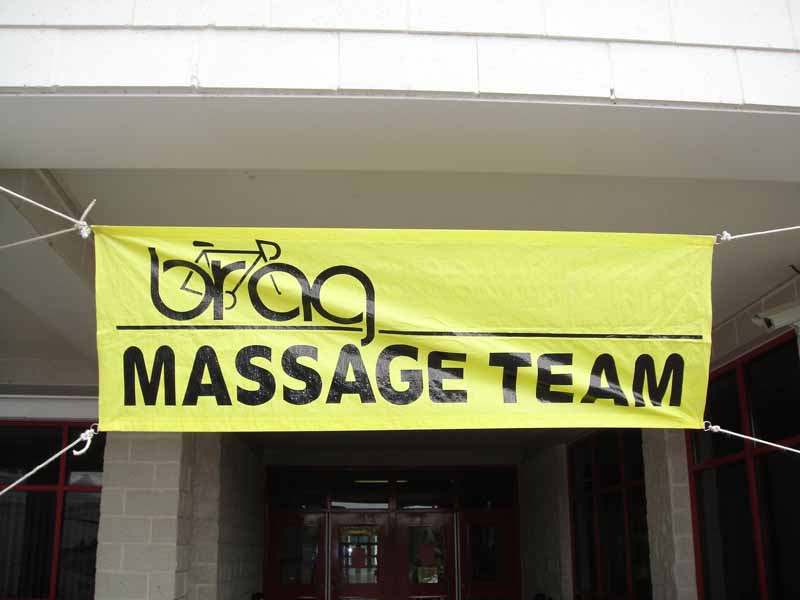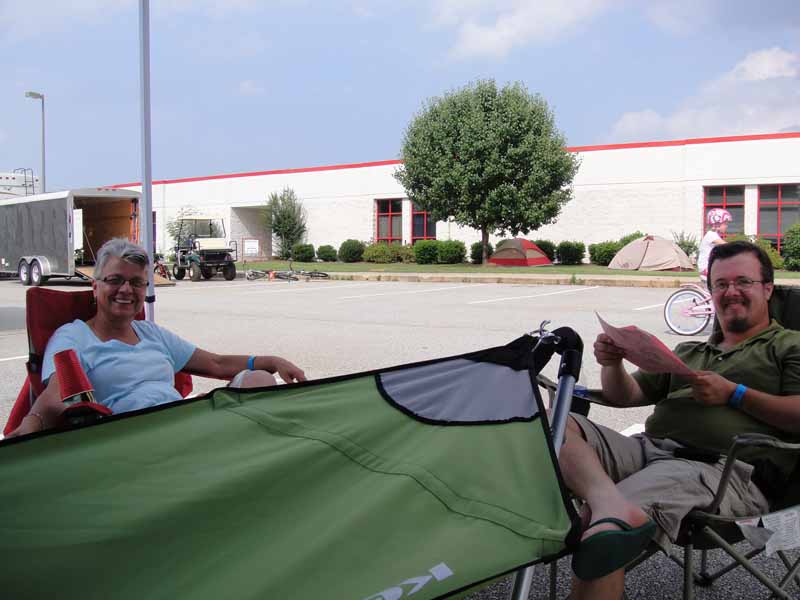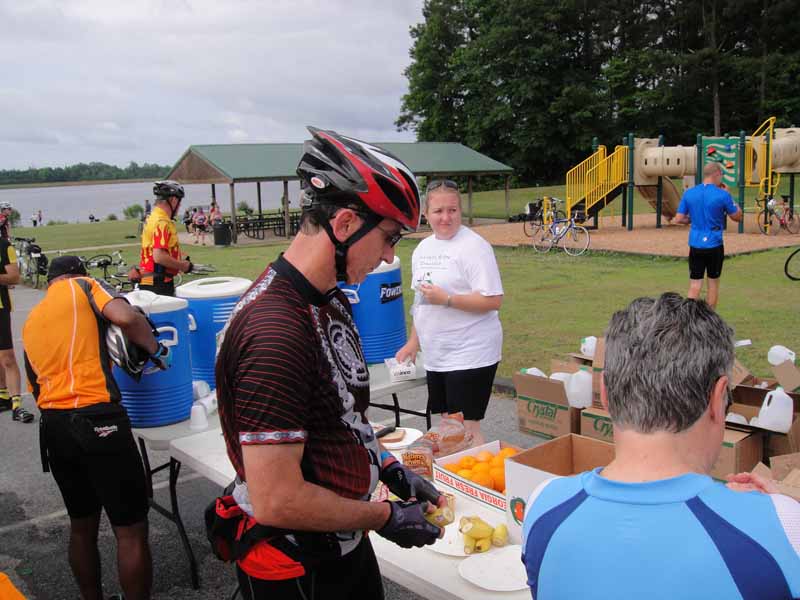 Lake Harding Rest Stop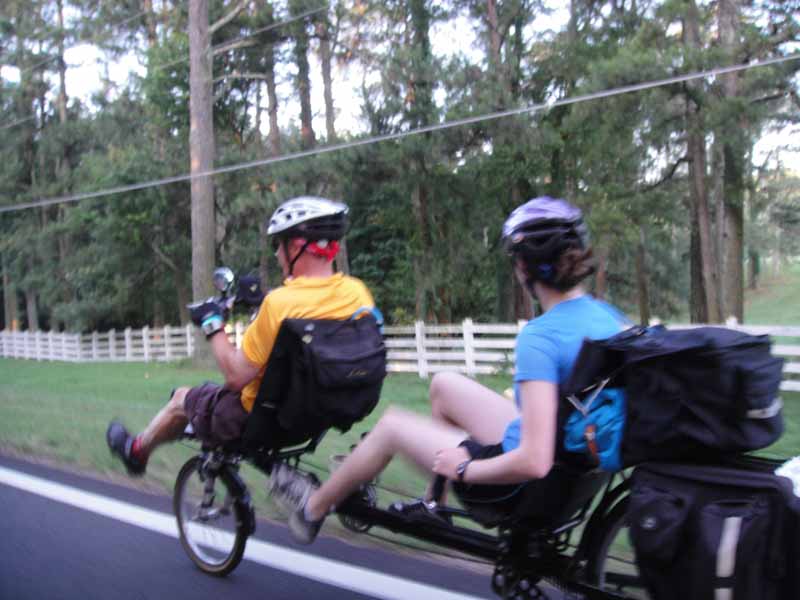 Tandem Recumbent bike...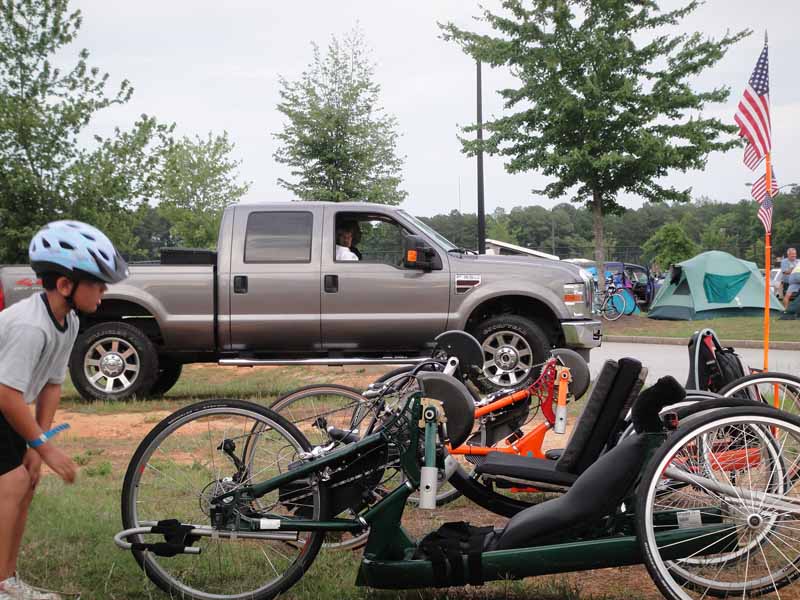 Trikes and handcycles too!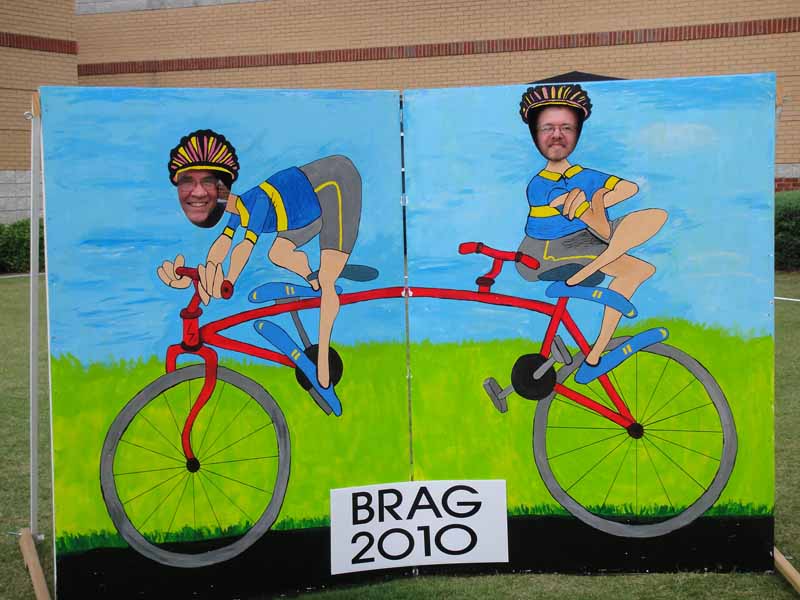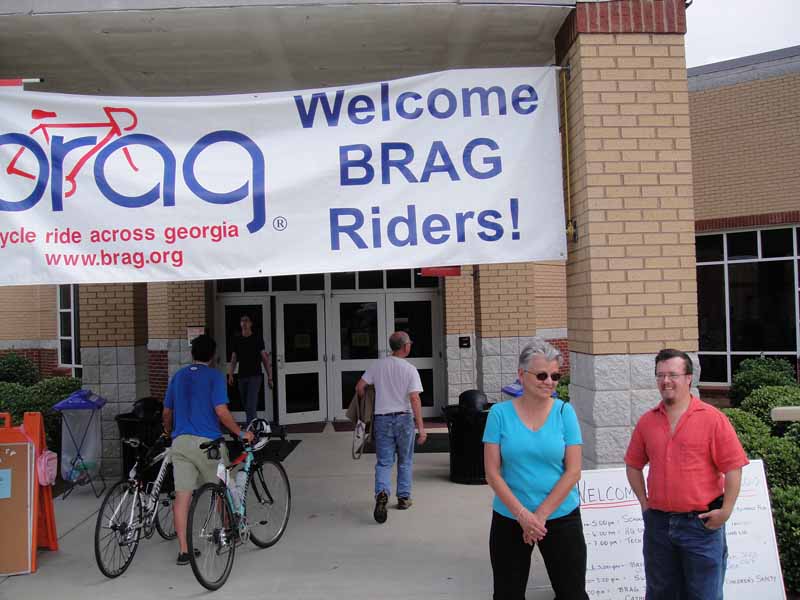 At the start in Fayetteville