Return to Other hobbies page
---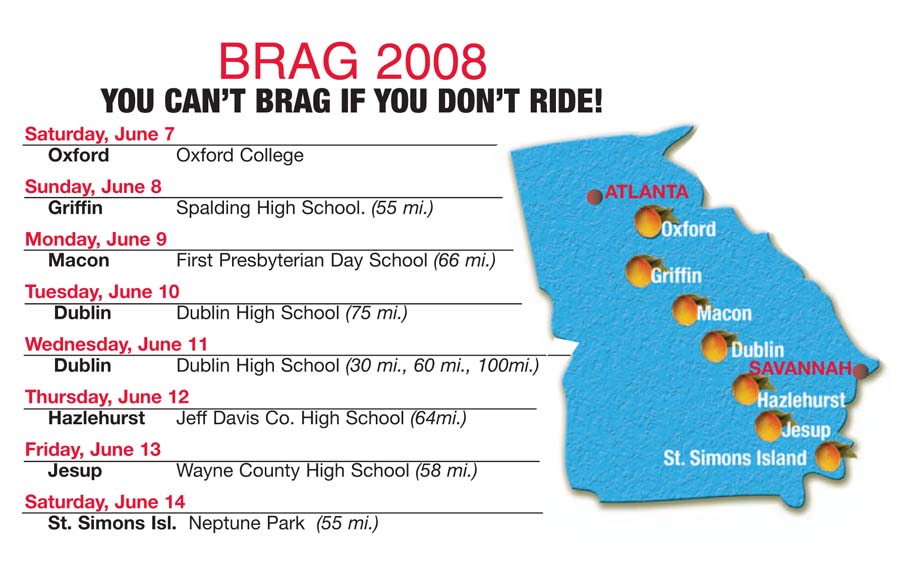 Click here or the picture above to go to the official BRAG web page
Here are a few pictures from BRAG 2008.
1,800 riders
Our 16th BRAG
We stayed with Bubba's Pampered Pedalers (his team of college students takes care of setting up the tents, moving luggage, what ever you need)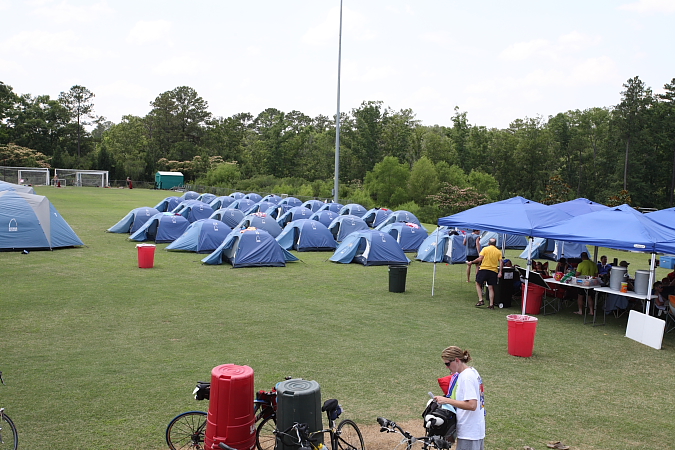 Bubba's tent city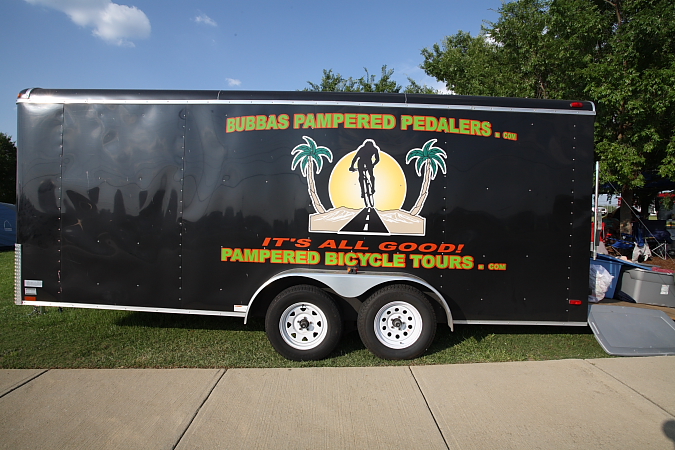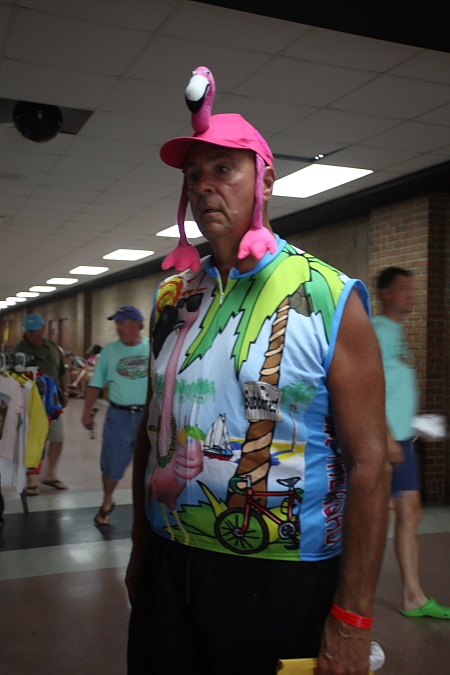 Bubba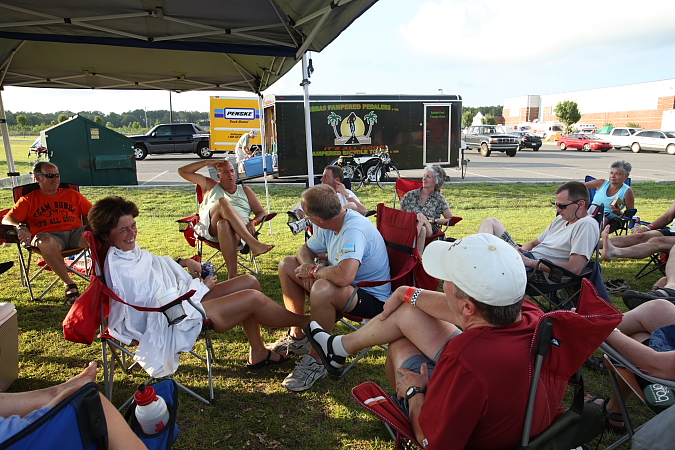 Relaxing in the Bubba tent after a ride
A fresh towel every day!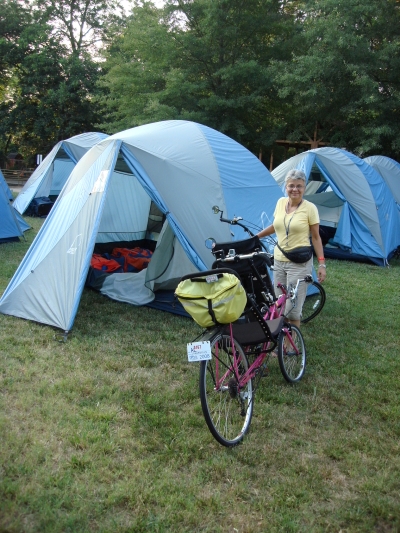 Our Bubba Dome for the week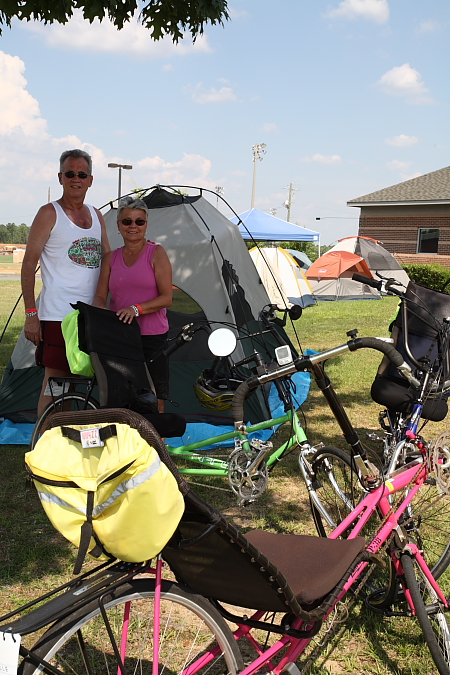 Al & Lida in front Cal's tent (he brings his own)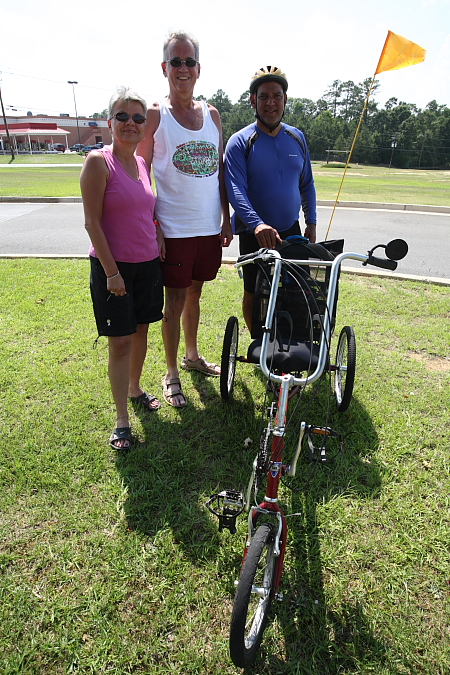 Our new friend from Rex GA (originally from Arecibo Puerto Rico)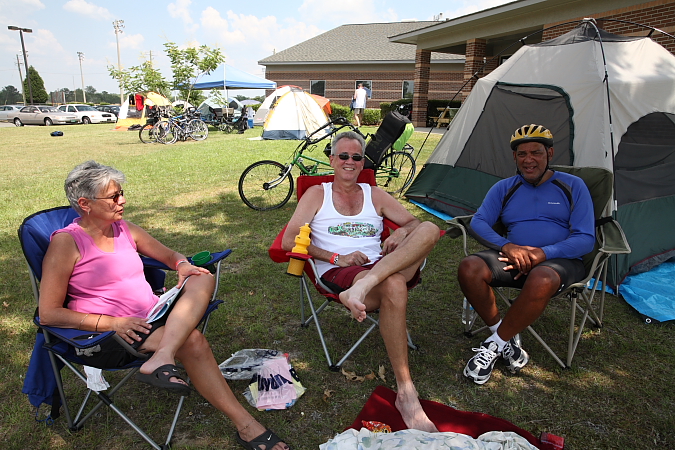 Raul's first BRAG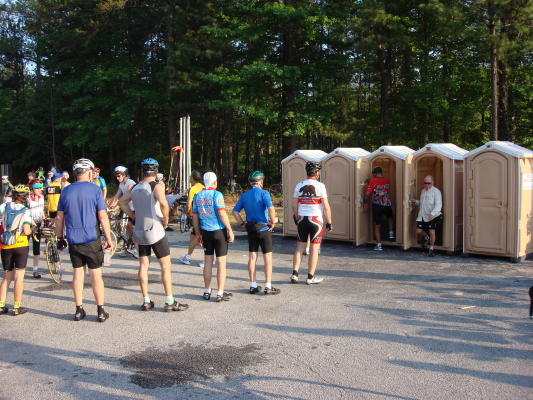 Sometimes there are lines!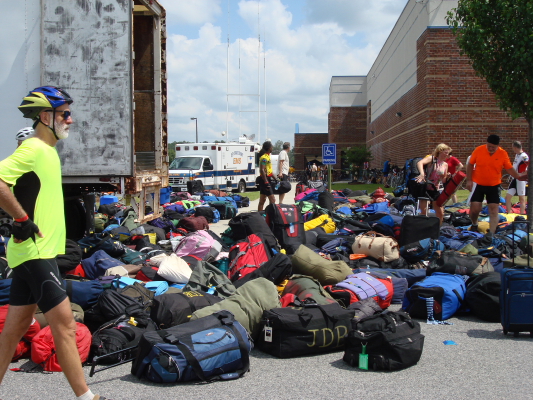 Looking for your luggage (if you use the BRAG trucks)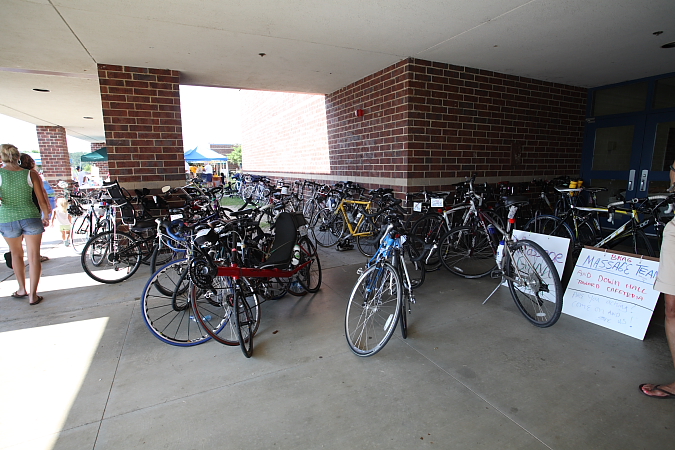 Bikes everywhere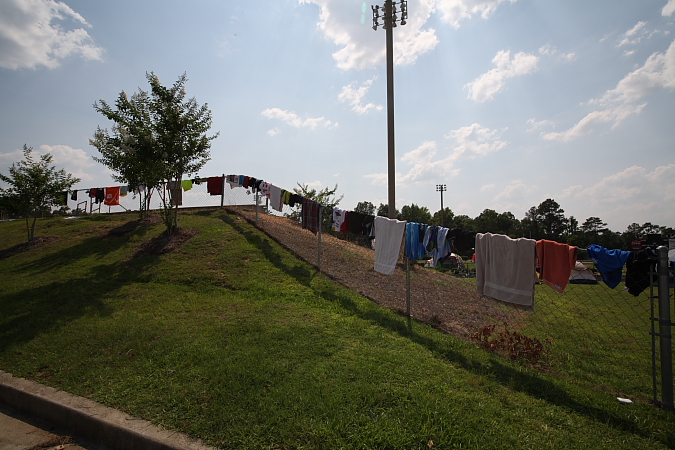 Laundry drying in the GA sun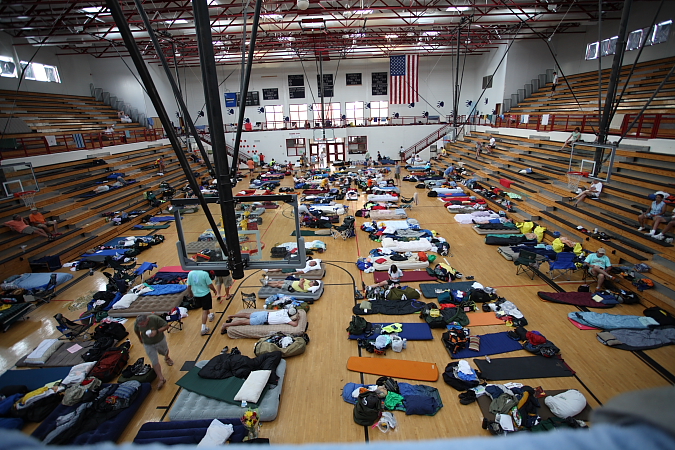 Some folks sleep in the gym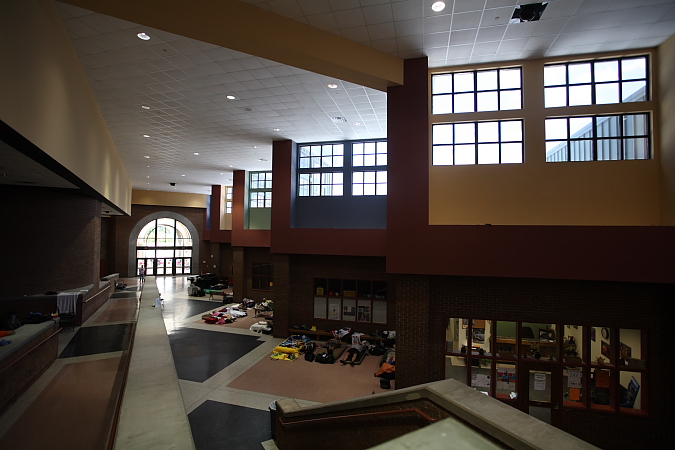 We stayed at a beautiful high school in Jessup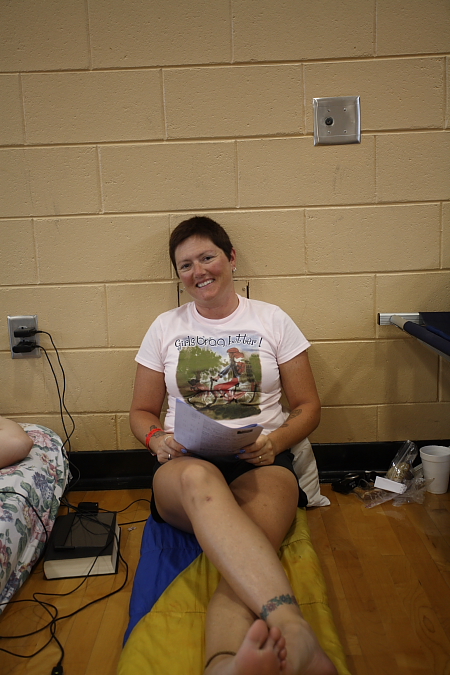 Melissa camping in the hallway...deluxe spot with electricity.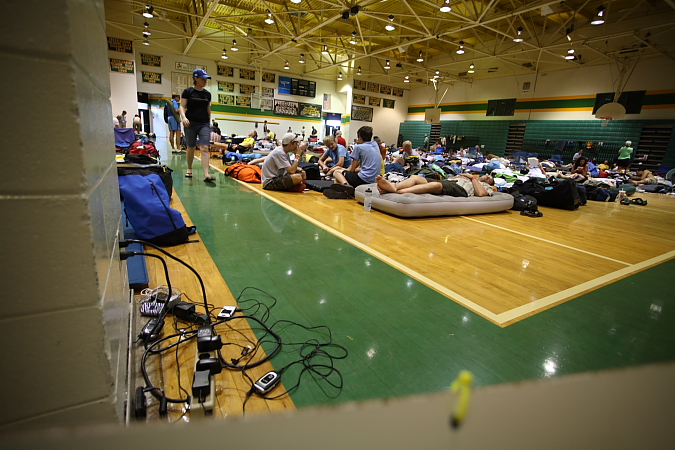 Have to charge up the cell phones!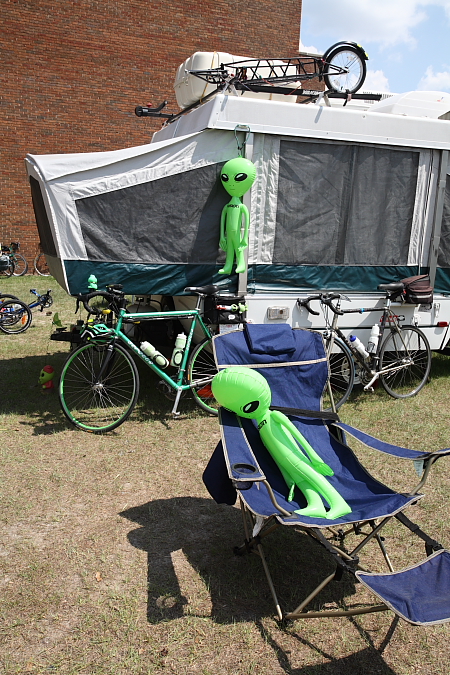 RVs and Campers are fine too...
Rest Stops every 15 miles or so....we ride about 60 miles a day.
A great rest stop at Noah's Ark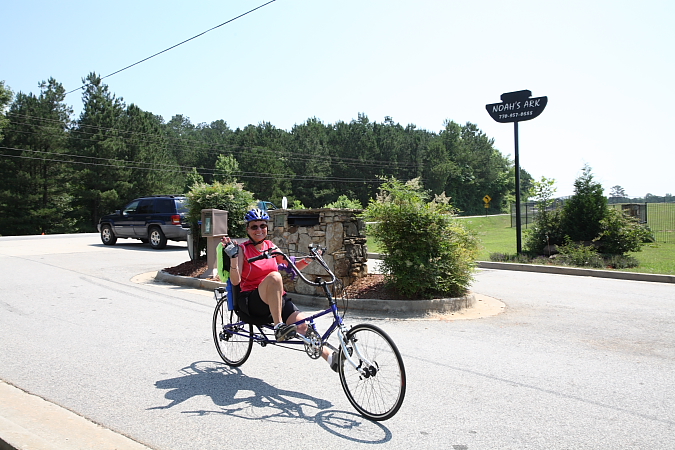 Lida coming in for some refreshment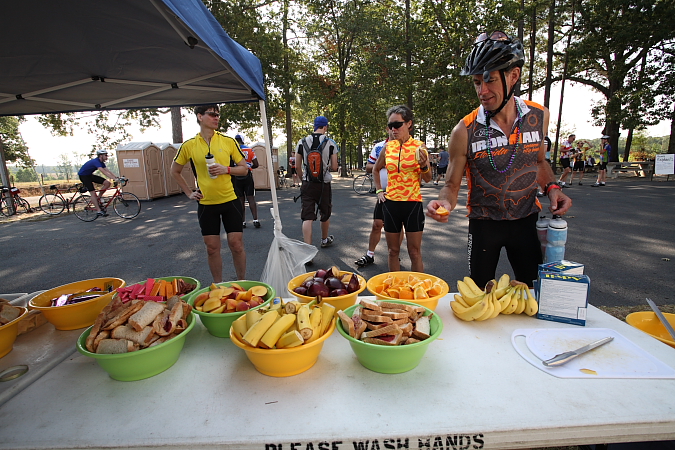 Wash Your Hands!" ....don't even think about coming near the table until you do.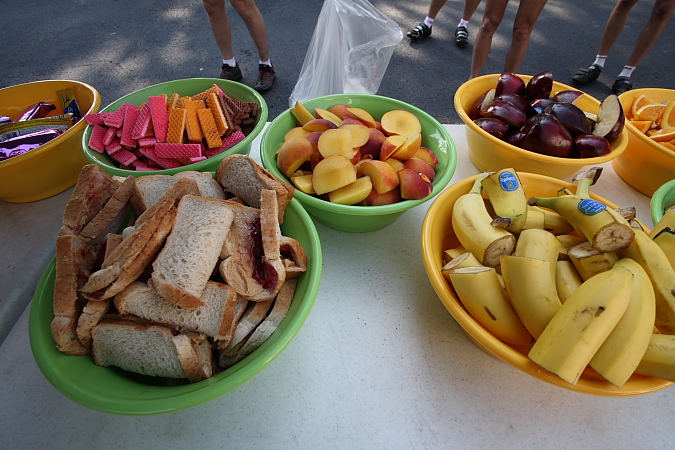 Really great fruit, cookies and PB&J
The Lemonade Guys (making money for another bike trip)
New and Old friends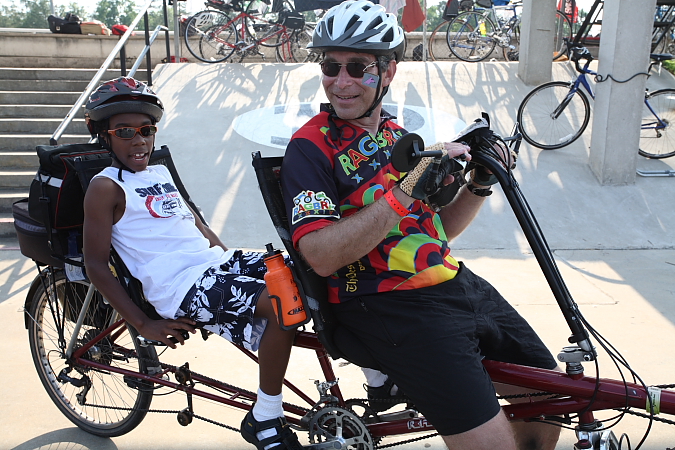 Trying out a ride on a tandem bike (Dream Team)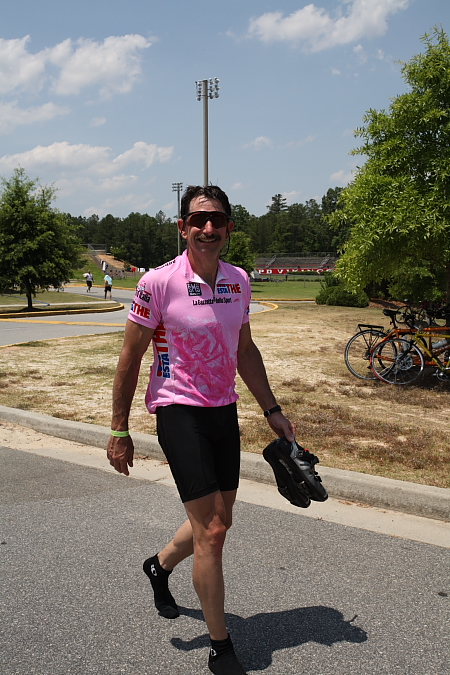 Byron (used to work for Digital Equipment) back again for another BRAG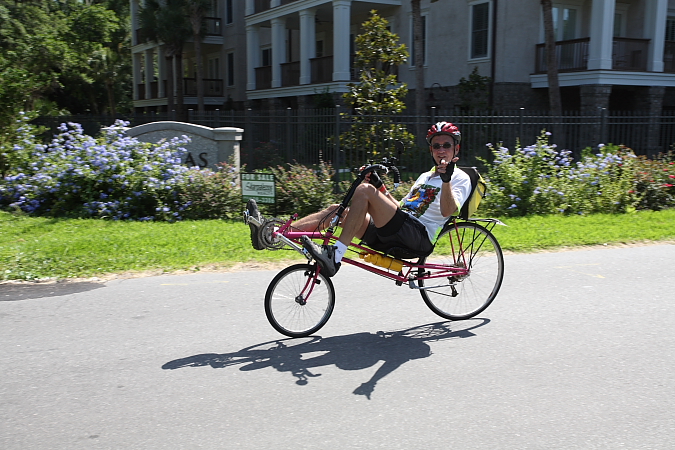 Al cruisin in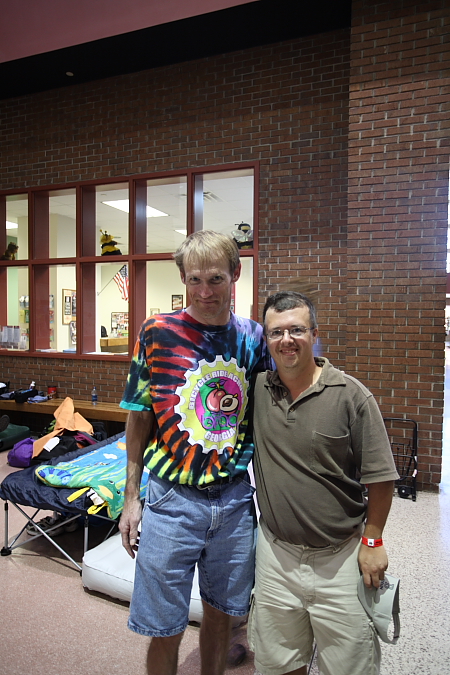 Cal and Peter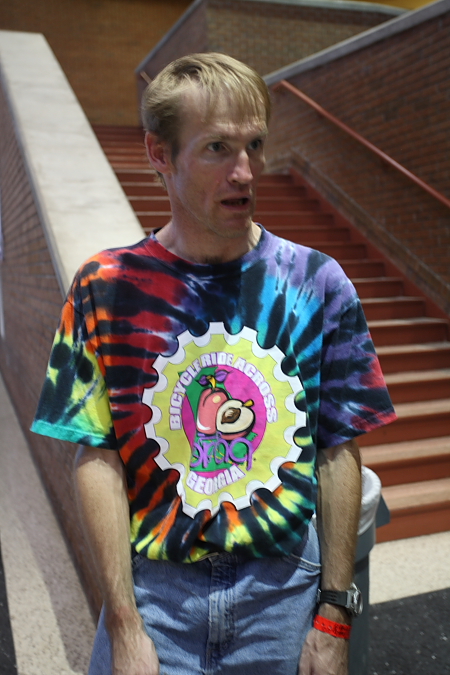 Peter is writing a book on his experiences with Cerebral Palsy
Entertainment in Griffin GA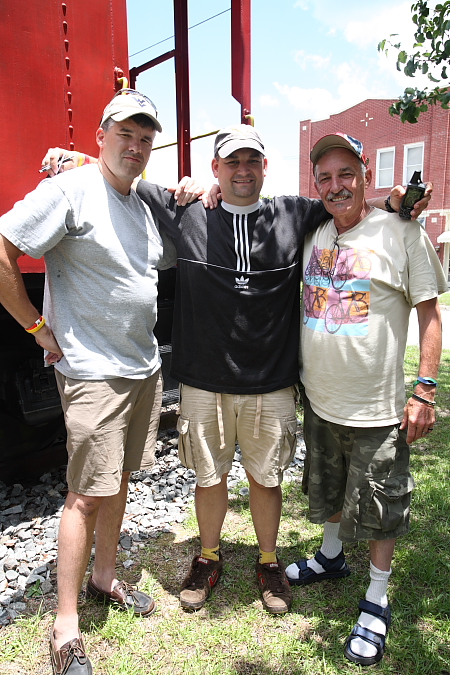 The GeoCache guys (father and sons)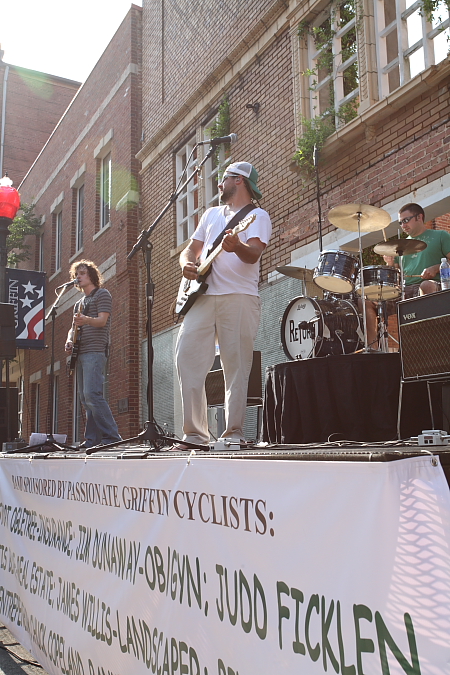 The band in Griffin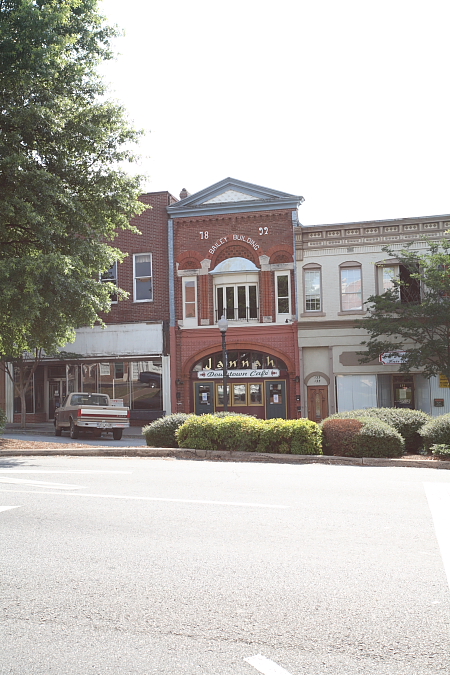 A great cafe (Jannah's) in Griffin for dinner. We usually eat at camp but decided to go into town tonite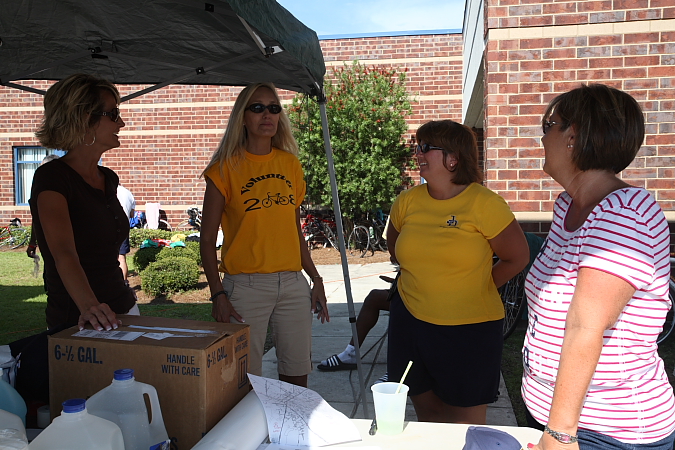 Hazlehurst GA - The Jeff Davis High School Principal (2008 T-shirt) and some volunteers. They really did a fabulous job providing food, entertainment and a great place to stay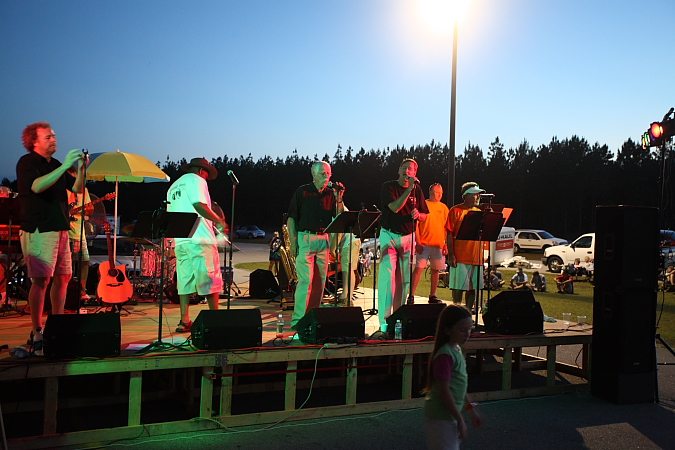 Jessup GA - Another evening of 60's and 70's music by a local band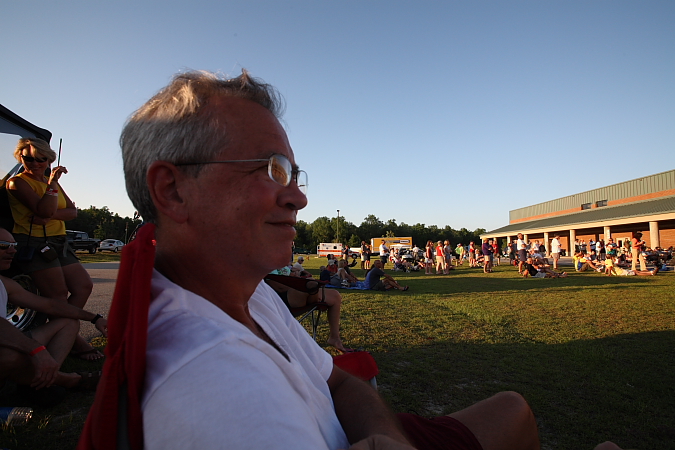 Enjoying the entertainment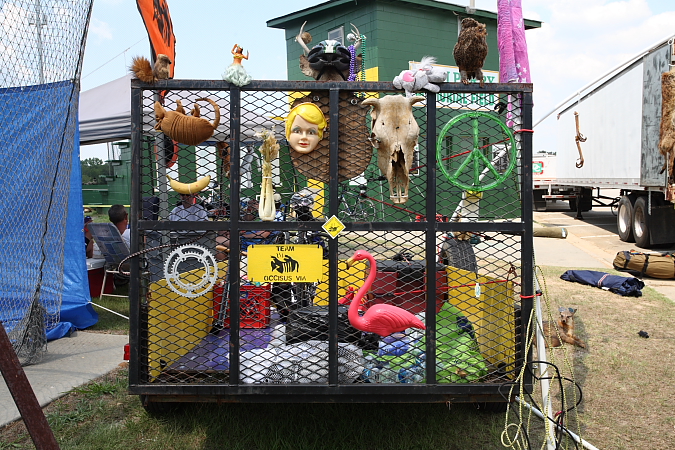 Team Road Kill, a regular group on BRAG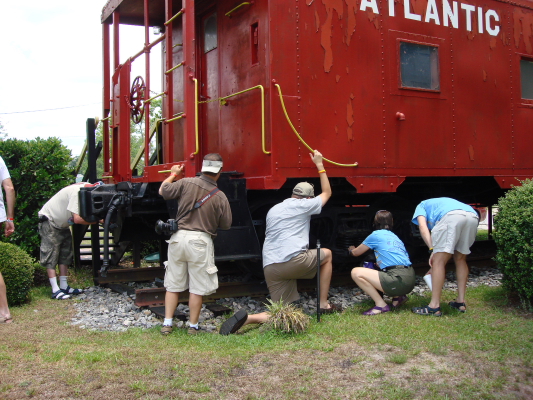 A GeoCache treasure was hidden on the caboose in Jessup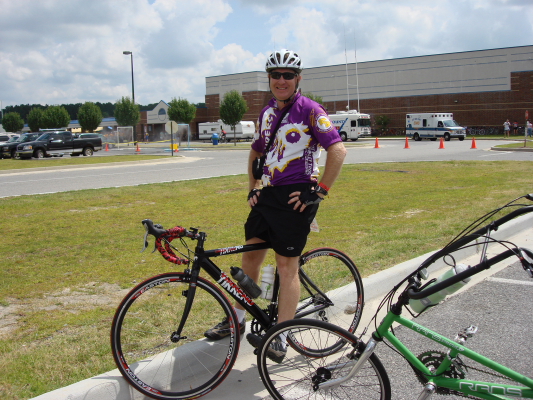 Cal's friend Chuck from Habitat for Humanity on the ride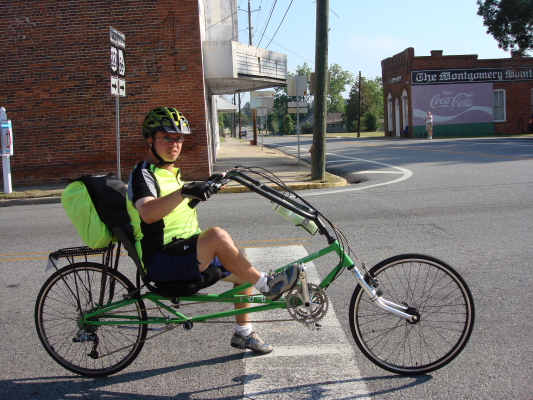 Cal on his psycho lime RANs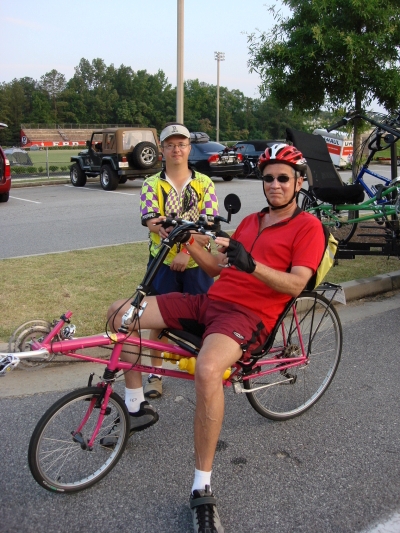 Getting ready to head out for another ride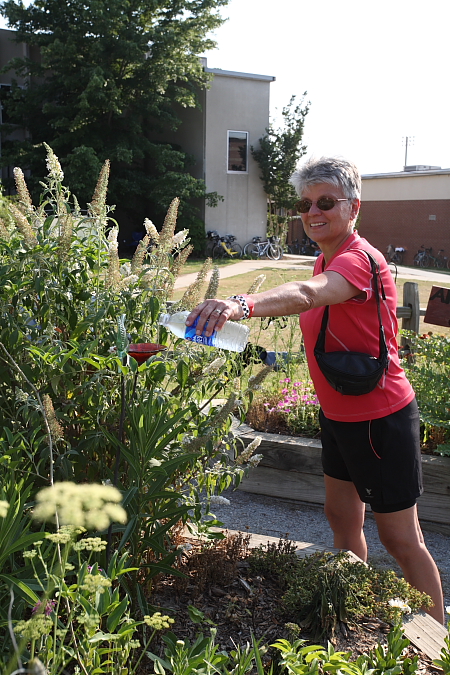 Lida refilling the humming bird feeder at the High School garden
End of the road --- party time in St Simons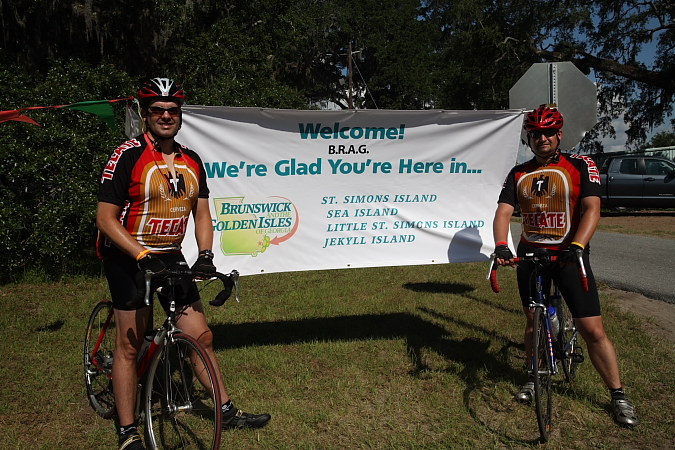 End of the road in St Simons (the GeoCache boys)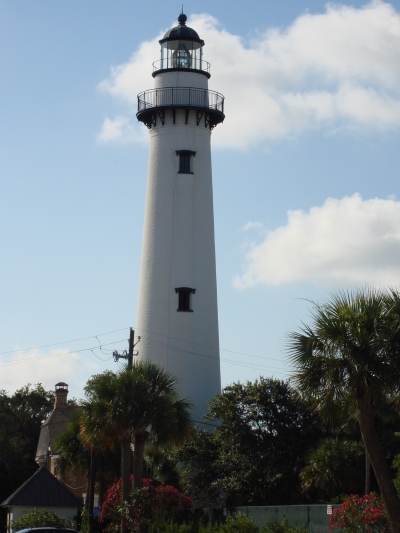 St Simons Light
Lida relaxing on the waterfront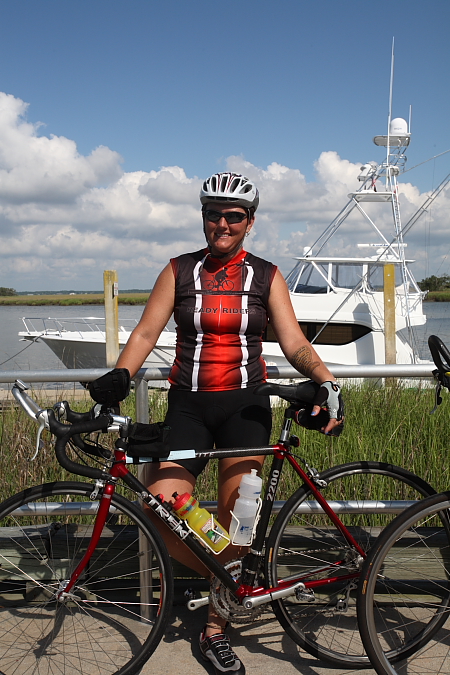 Melissa in Brunswick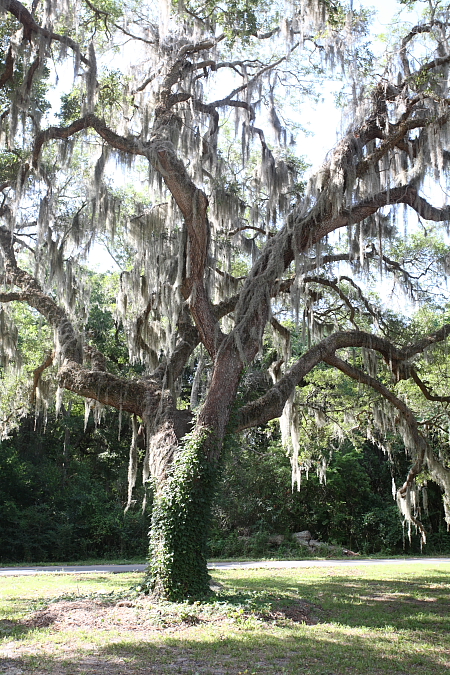 Spanish Moss is everywhere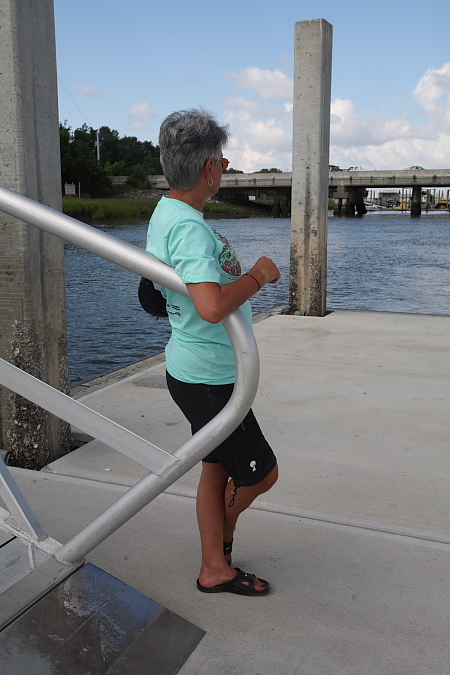 On the waterfront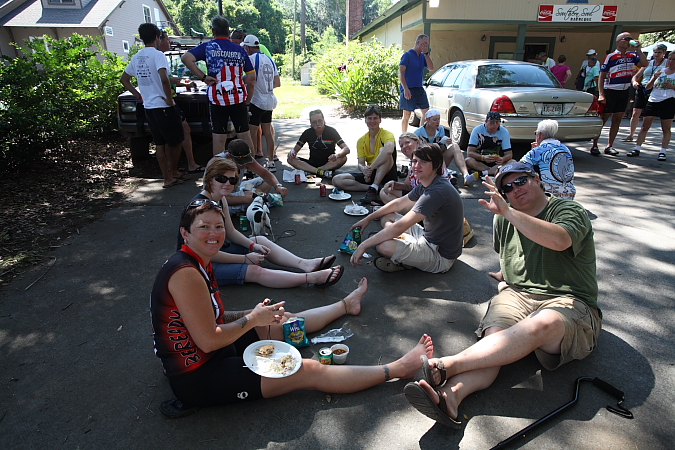 End of the road party --- can't wait until next year