Return to Other hobbies page
---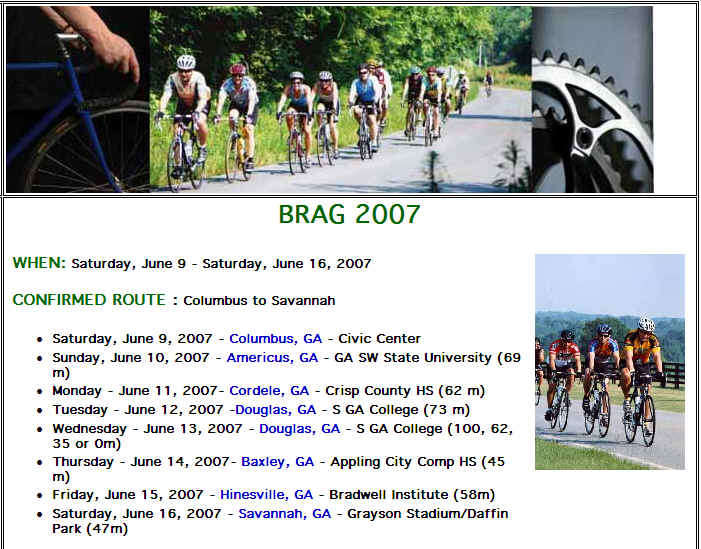 Click here or the picture above to go to the official BRAG web page
Here are a few ( we have hundreds) of random shots from our adventures on BRAG 2007.
about 1,800 riders
Bubba provided the tents and pampering ( It's all good!)
Our 15th BRAG
Cal & Al on Recumbents getting ready to ride!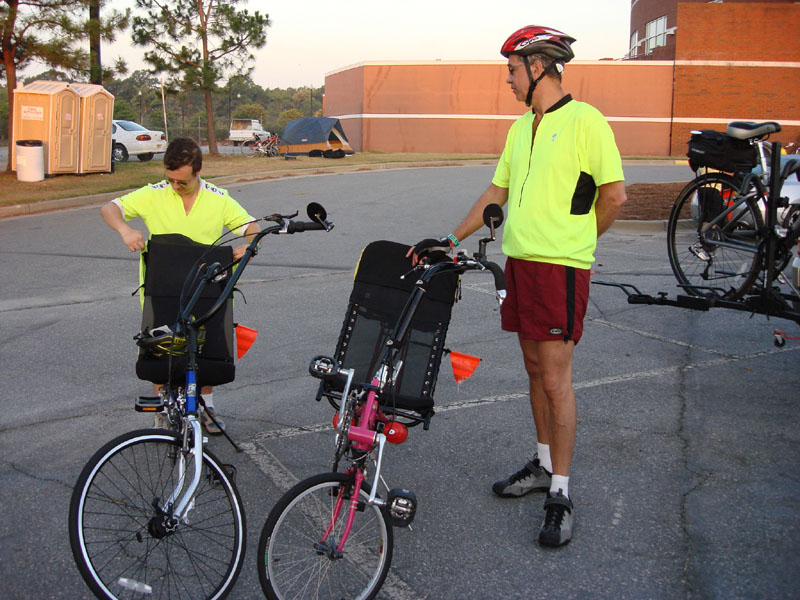 Lida on her Cannondale at a rainy rest stop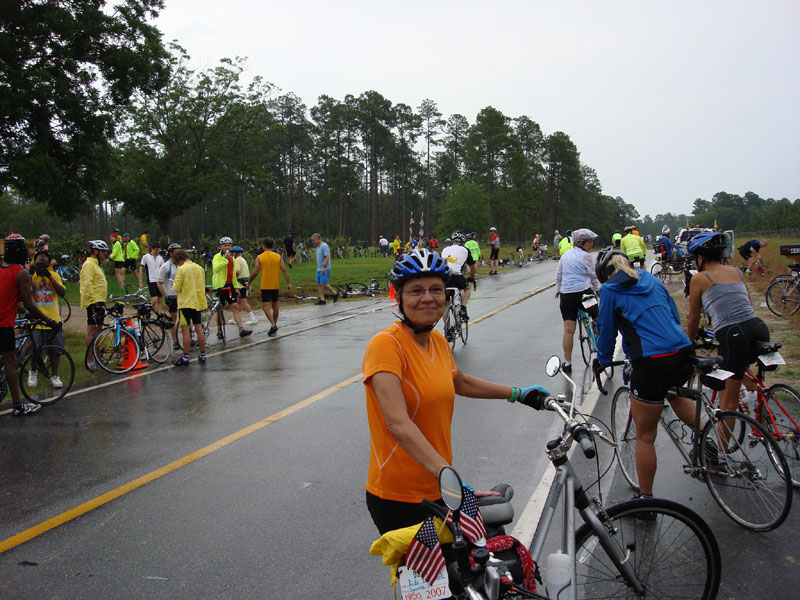 South Georgia College -- lots of places to pitch a tent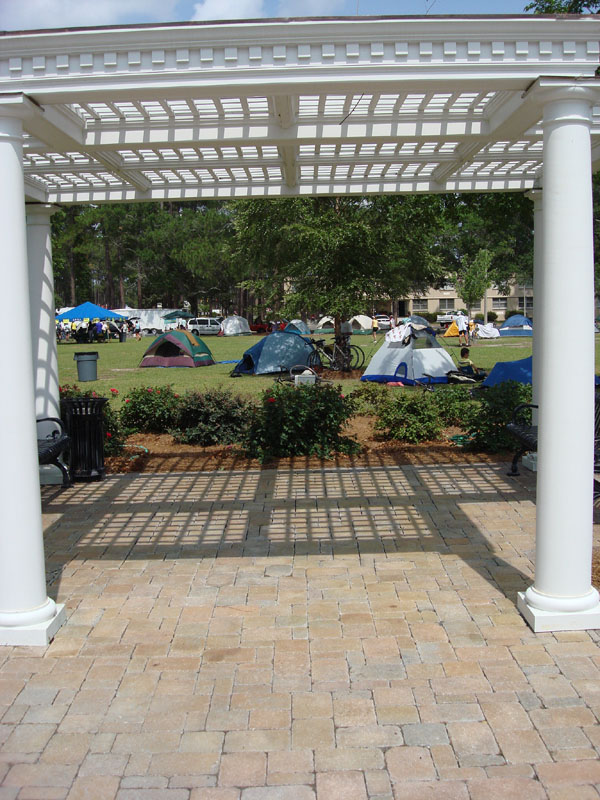 Decorated for flag day ride.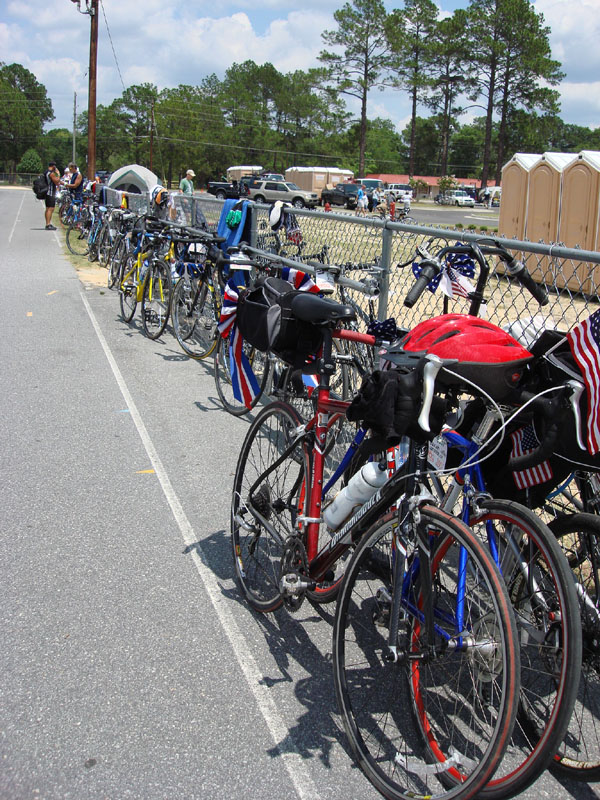 Kids with a lemonade stand along the way
Flag day - a trike ready to set sail -- you can surely see this one coming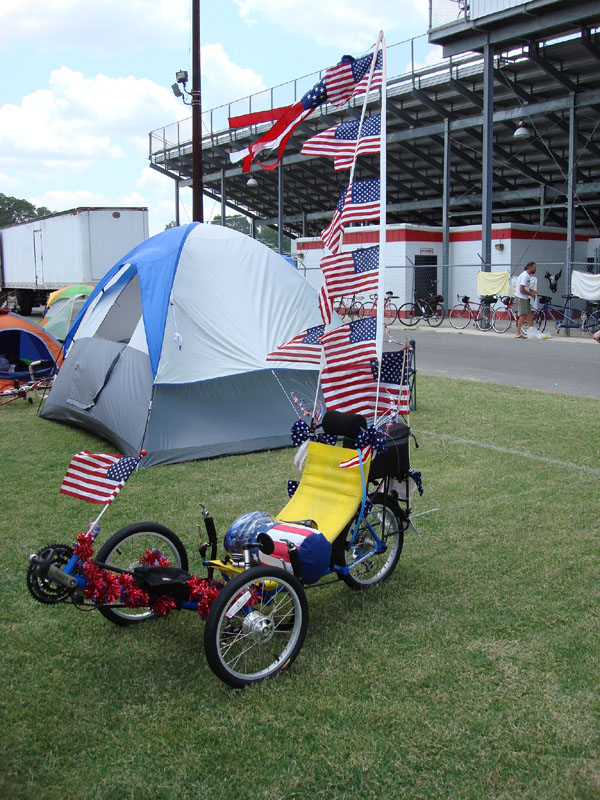 At the Elvis show for us on Friday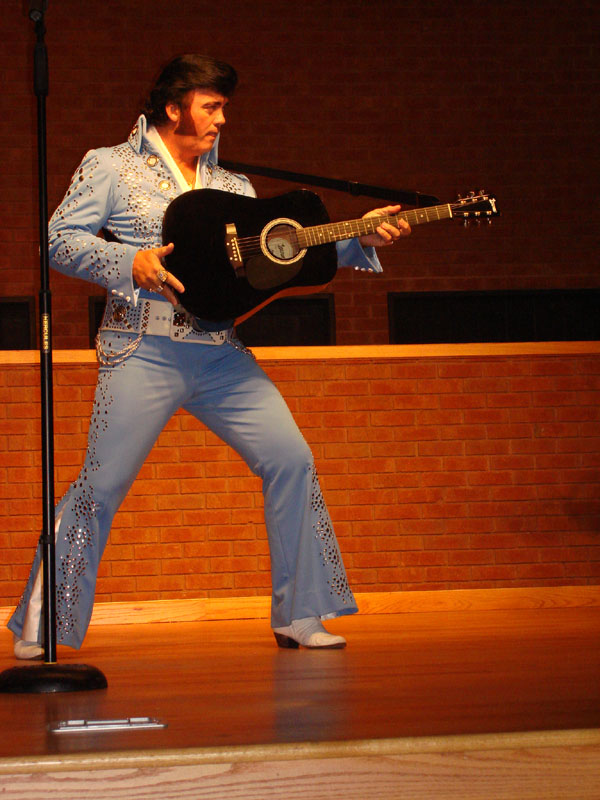 Stacked 2 & 3 deep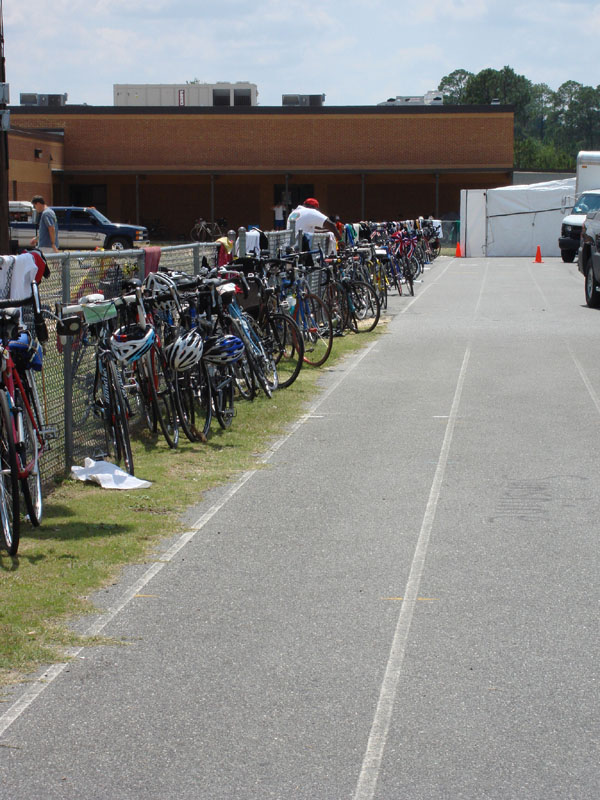 A nice shady spot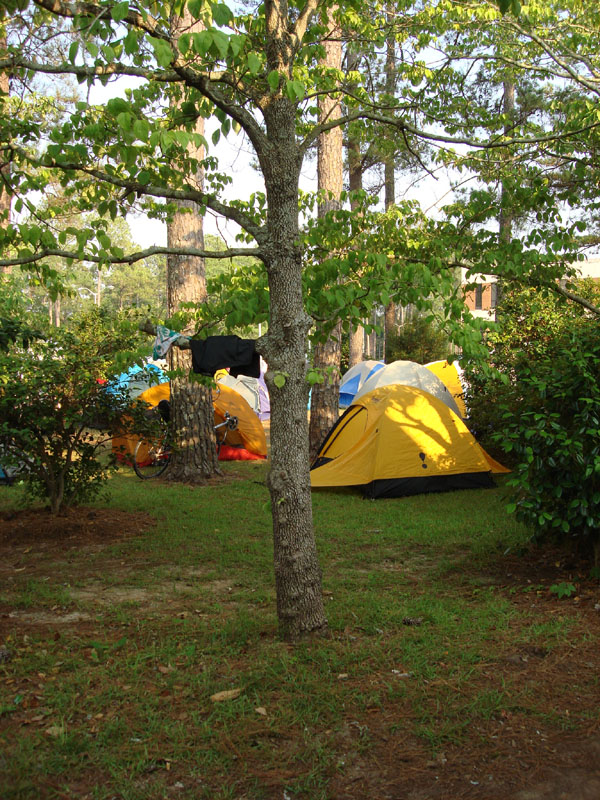 The triple was back again this year (a strong dad and 2 kids)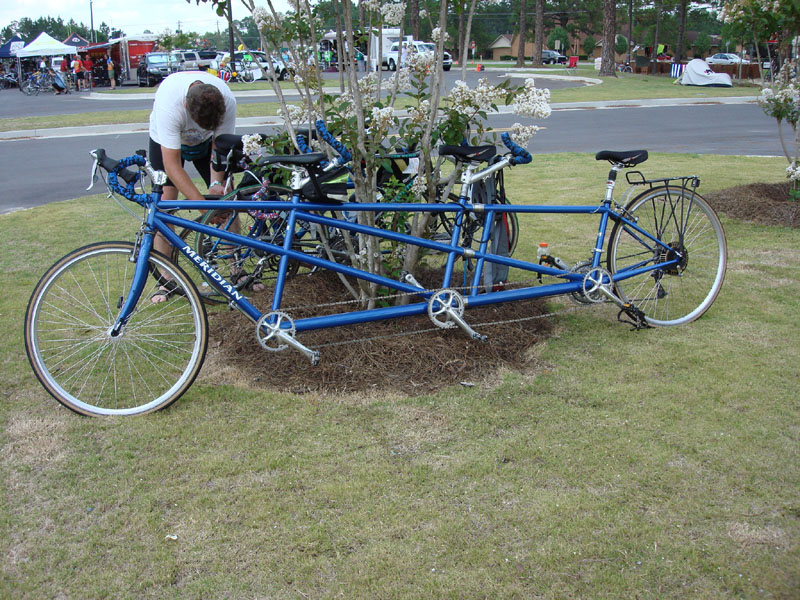 Coming in at the stadium in Savannah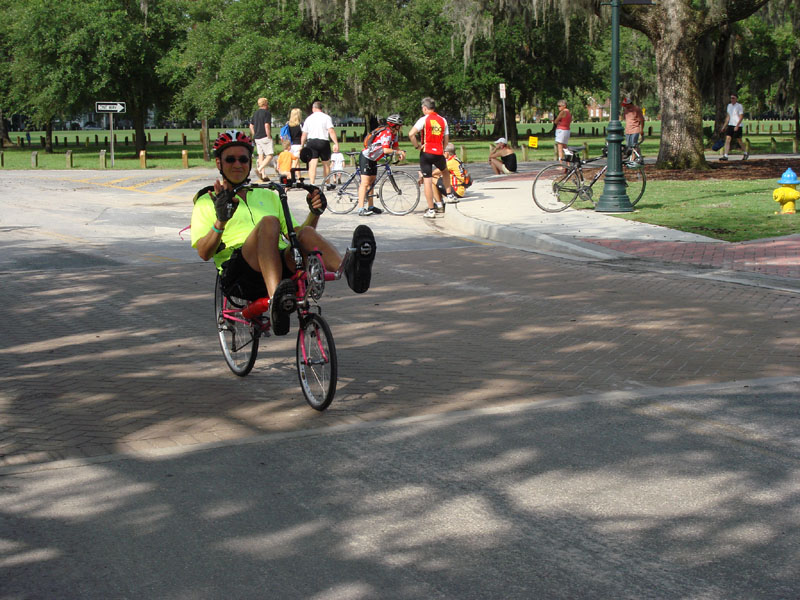 Where is everyone? Must be dinner time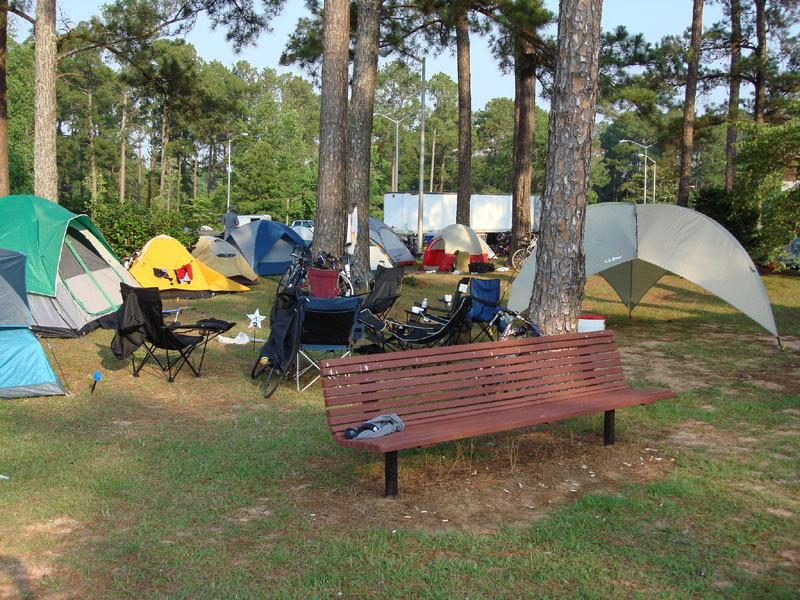 A dog and his bike --- what a life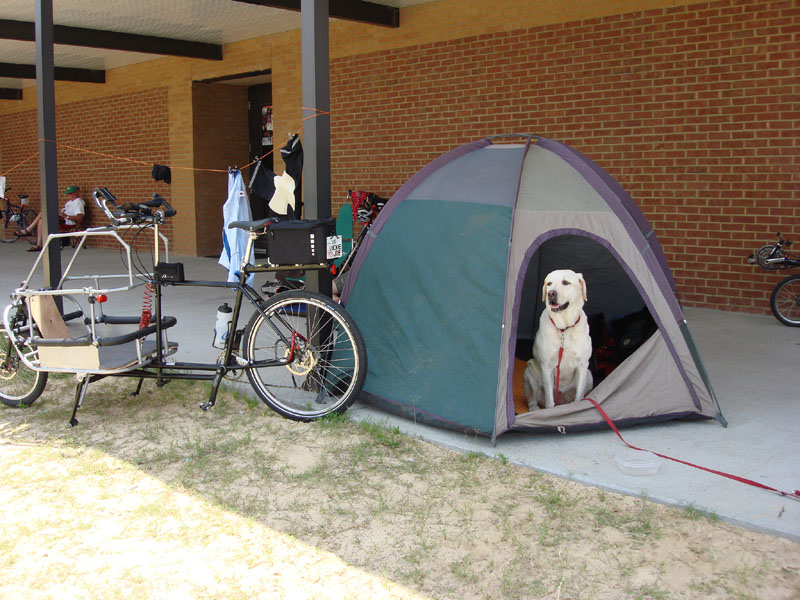 The motor.....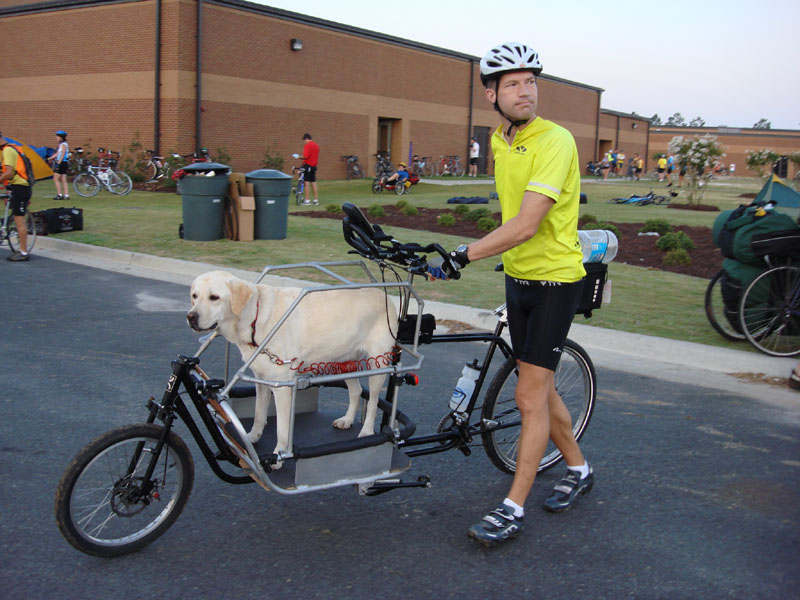 The afternoon nap (a required activity)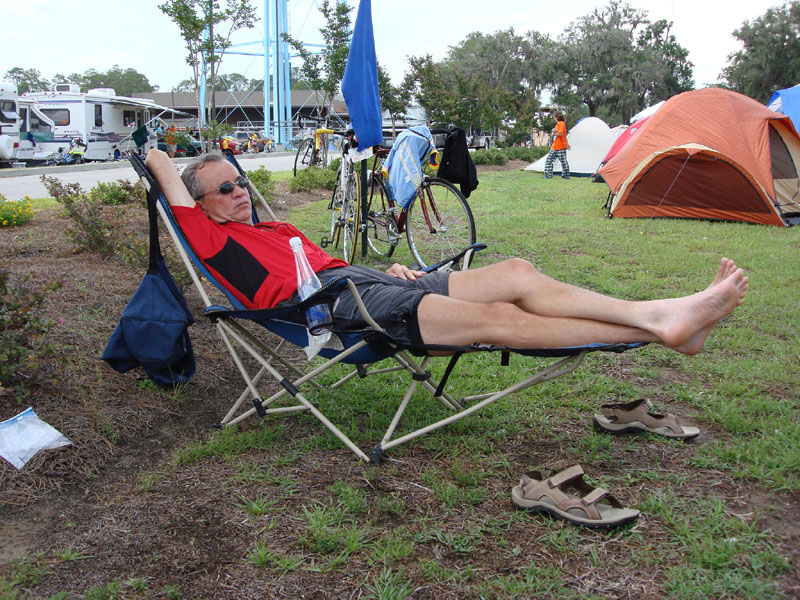 Bubba village (he puts them up, takes them down, blows up the air matress)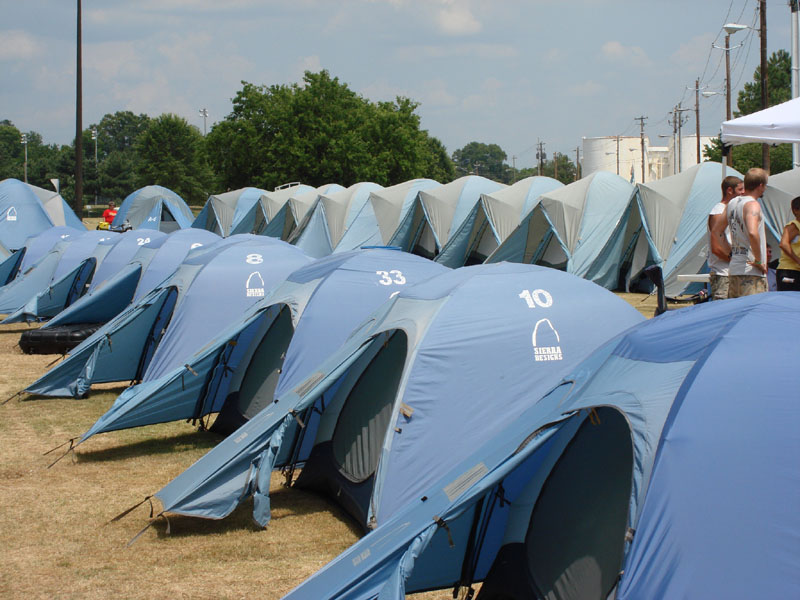 Under the bubba tent (drinks, snacks, and thinking about tomorrows ride)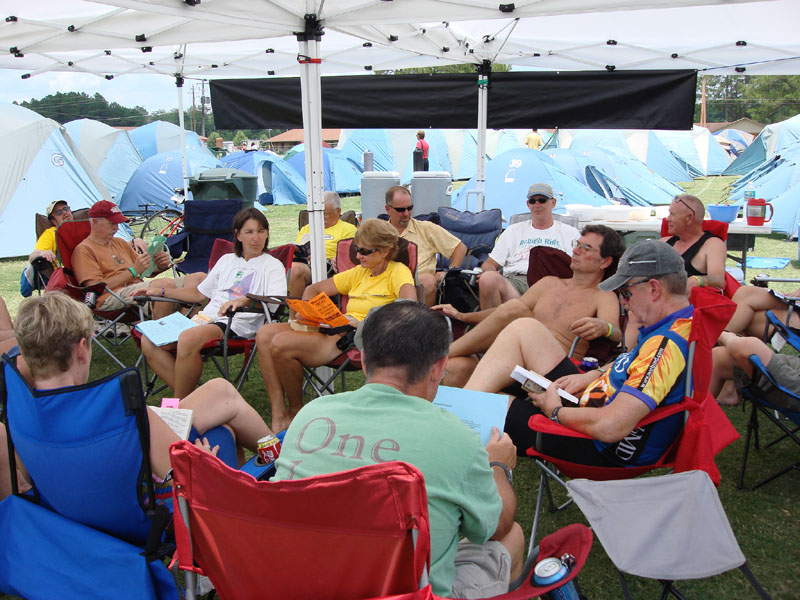 Bubba village (the blue tents, we had a bubba-dome with the queen size airmatress)
Rest stop and museum in Fitzgerald, GA (interesting story and worth a stop)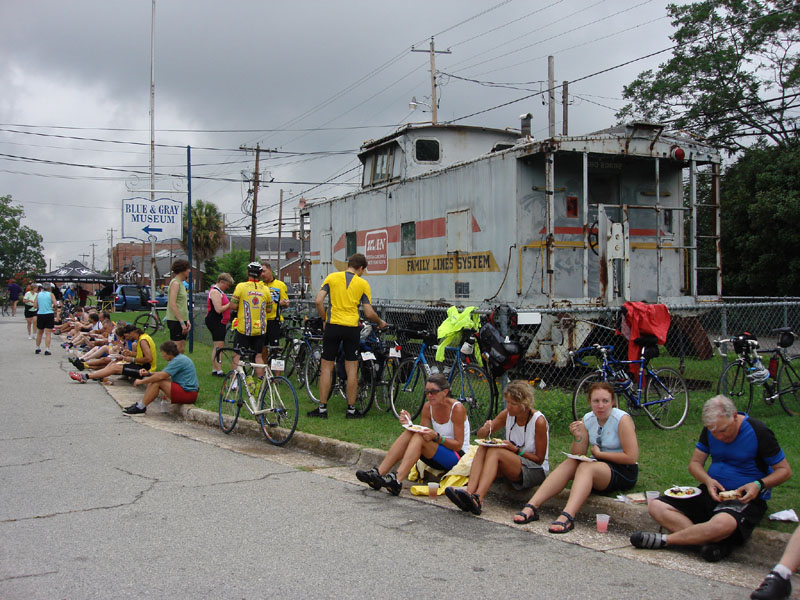 Lots of good indoor camping options (cool AC)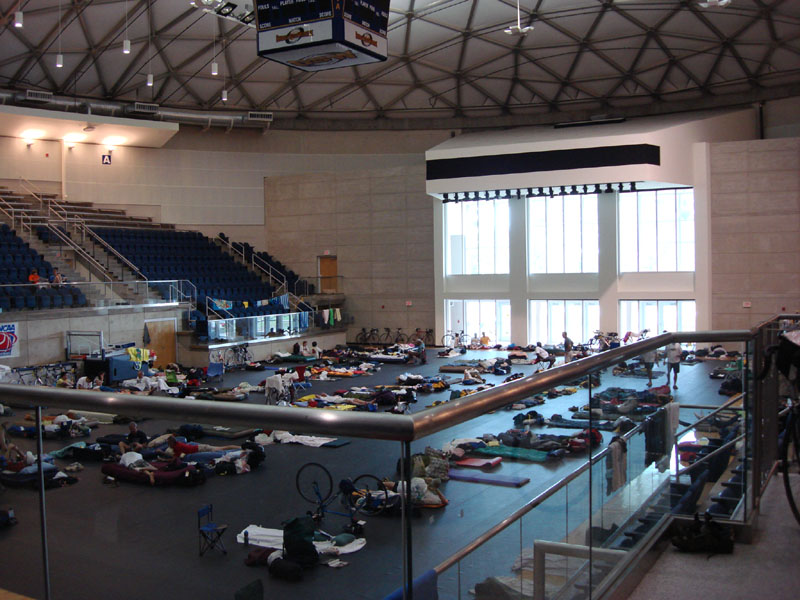 A rainy morning....cool drizzle but actually not bad (glad bubba is dealing with the wet tent!)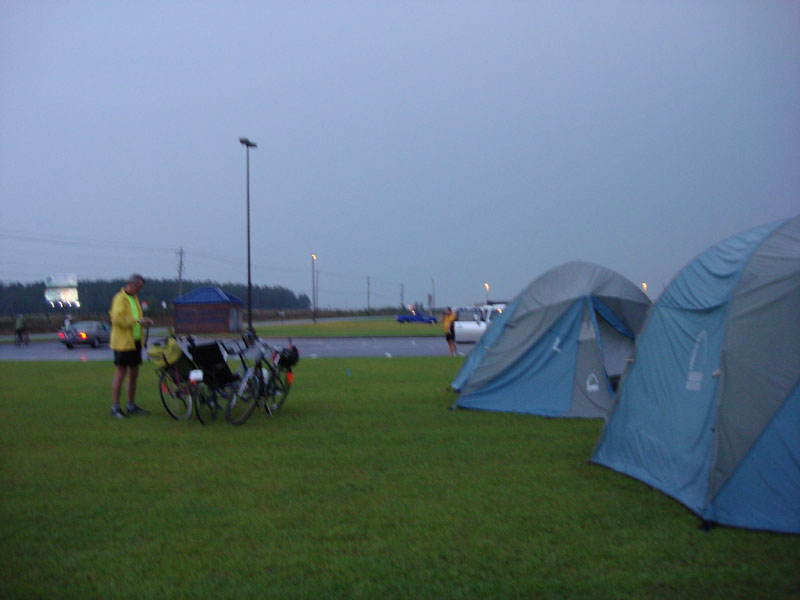 Cal explaining the technical aspects of his storage system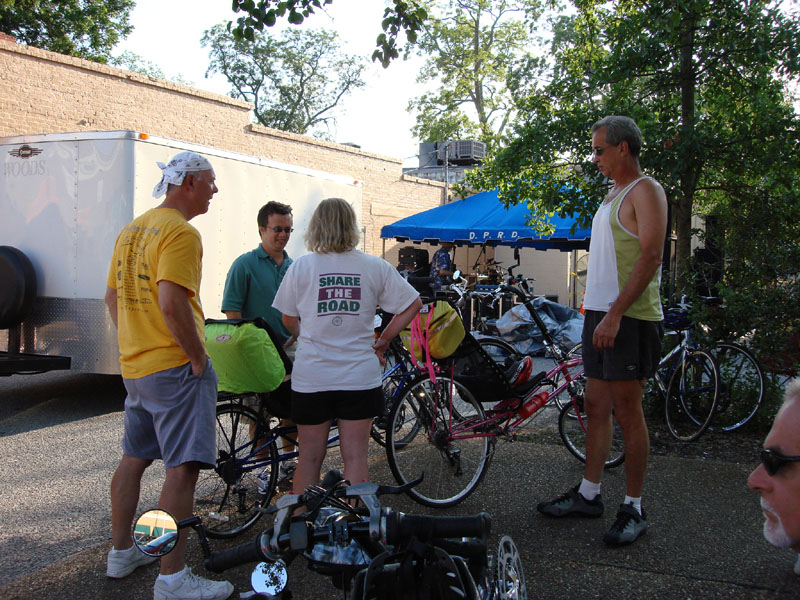 BRAG luggage system -- fewer lost bags than Delta.
Find your bag and hope its not raining.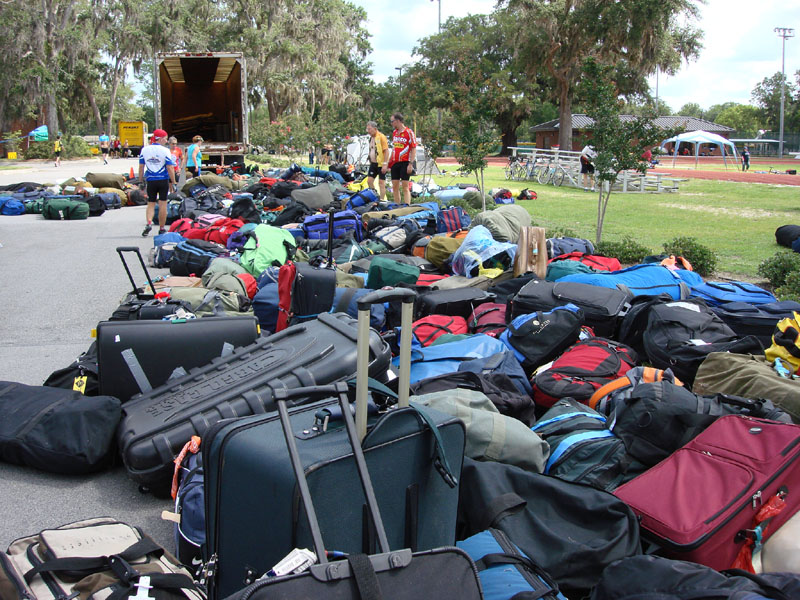 A shady spot -- no worries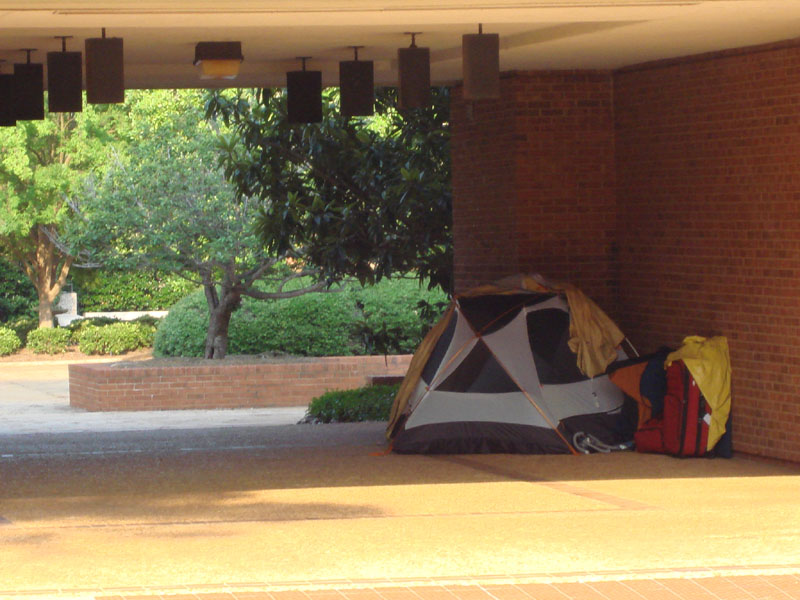 Rest stop entertainment -- they were really good, we stayed a while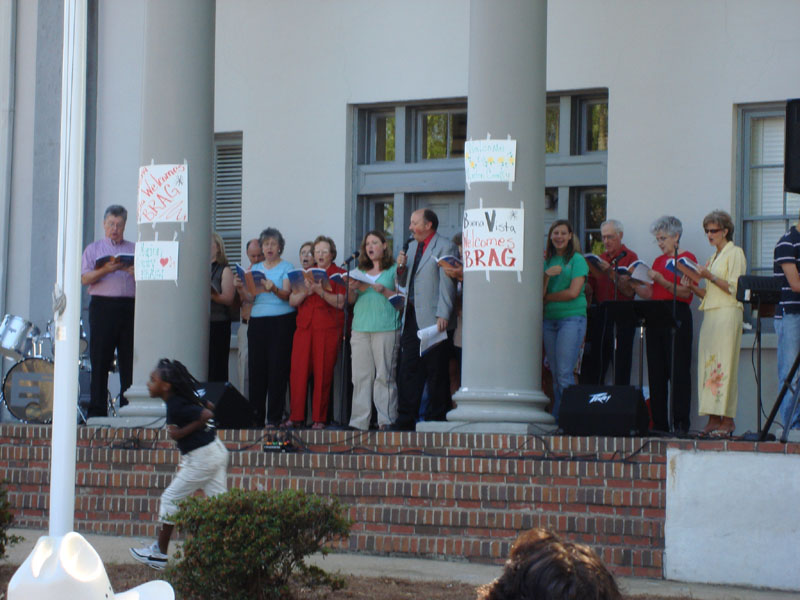 So If everyone else jumped in the lake would you do it to?
I guess you would!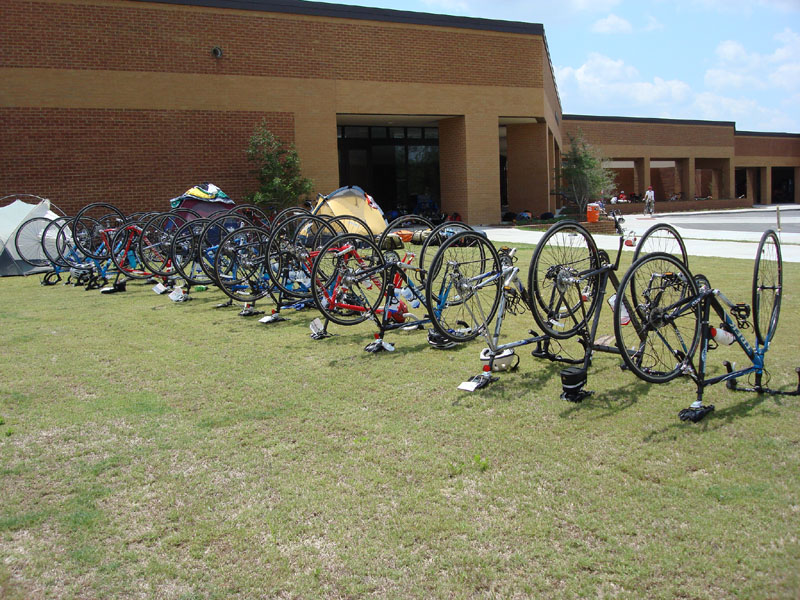 Perfect for drying your laundry and hitching up your bike for the nite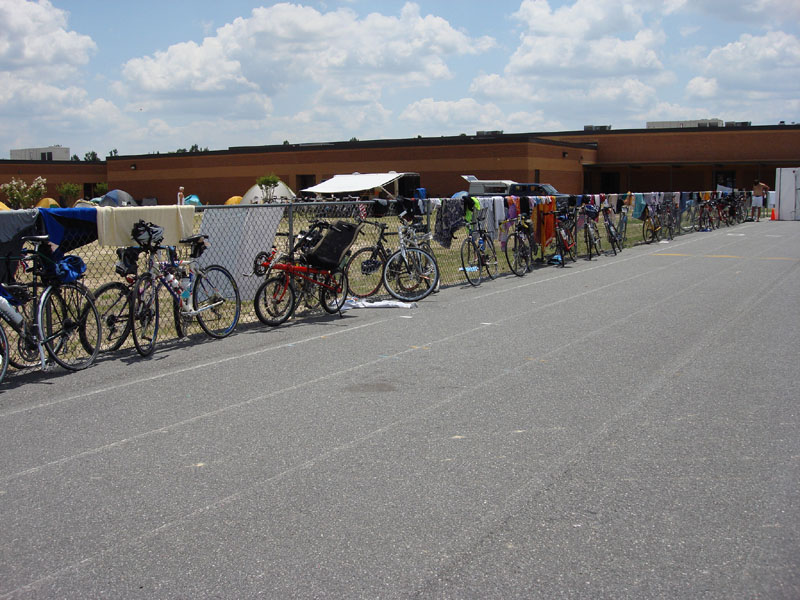 A beach party in Douglas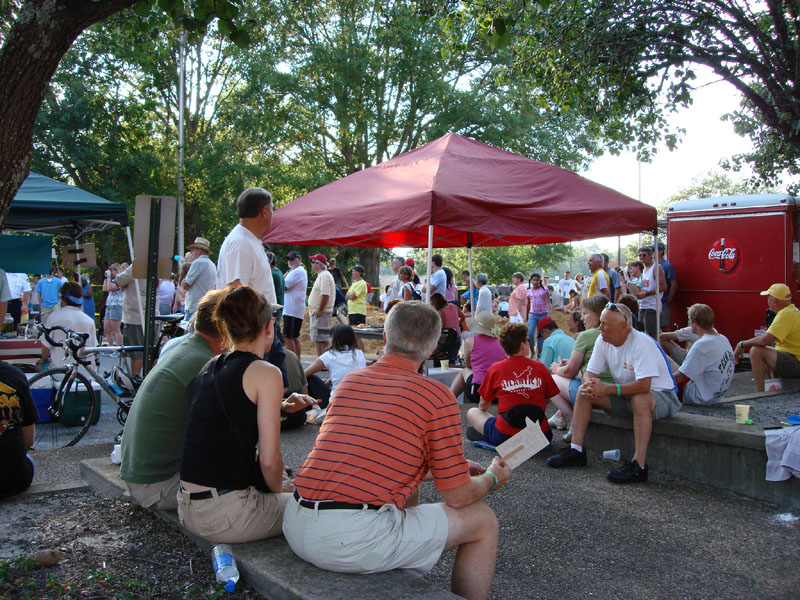 Lida tries Cal's recumbent -- another sale for RANs is imminent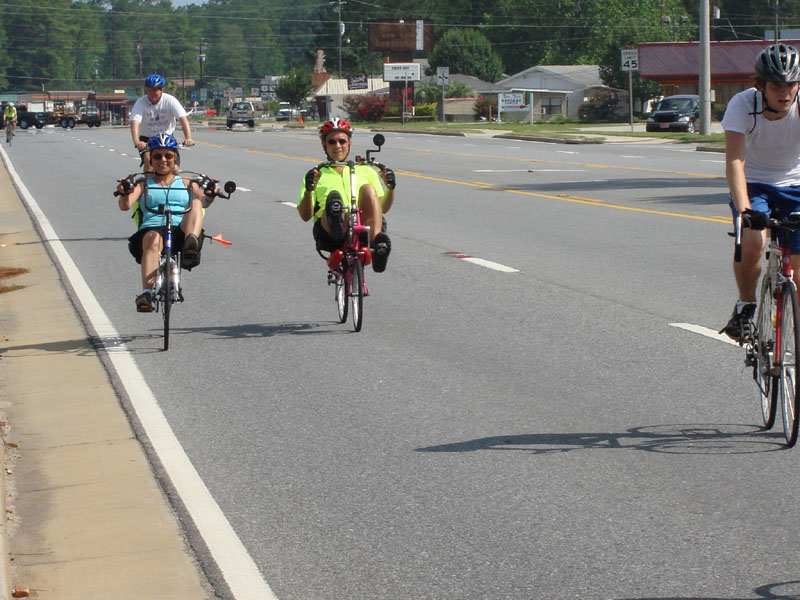 Al cruising along....where did I put the remote?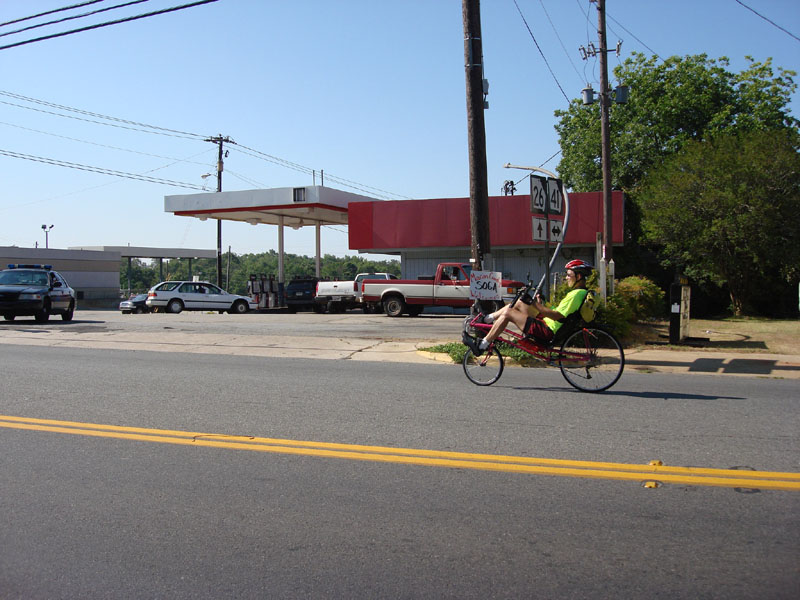 Dream team riders -- some nice kids we met that earn their bikes if they complete the ride.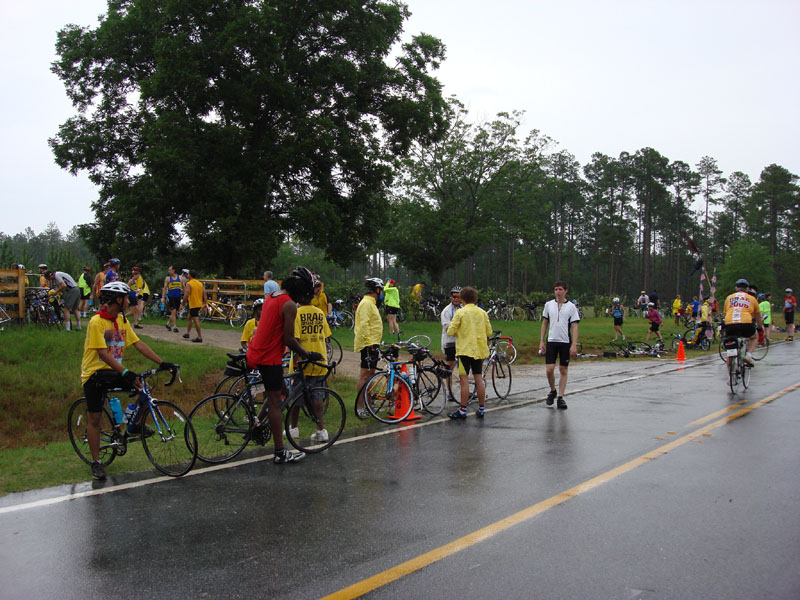 who needs tent pegs...